UNIVERSAL PARTNERS WITH PARAMOUNT
BAFTA WINNERS SEE SALES DOUBLE
50 SHADES WILL TAKE SOME BEATING
INDIES USE THEIR GREY MATTER…
---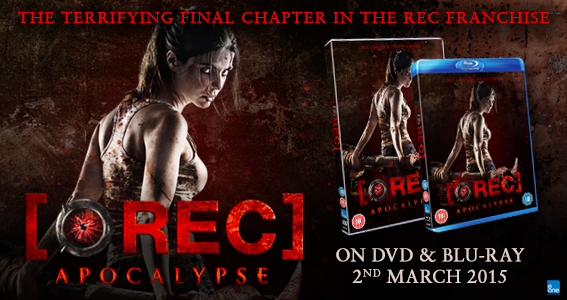 ---
If you can't read this newsletter or see the ads, pl
ease click
here
It Was A Good Week For...
Universal: winning at the BAFTAs, Fifty Shades arriving and signing the deal with Paramount…
It Was A Bad Week For… Netflix, accidentally posting the next series of House Of Cards on its US service…
In perhaps the biggest shake up of the distribution side of the industry – certainly among the majors for, ooh, maybe five years (coincidentally, the same amount of time as The Raygun has been going – see below), Universal and Paramount have announced that the former will distribute the latter's physical product – DVD and Blu-ray – in international territories, with the UK leading the way. Universal will begin handling Paramount's titles from July 1. Other territories will follow in the months to come, with the deal lasting for five years. Paramount is retaining digital distribution to look after itself; recent months have seen the major increasingly releasing titles as digital-only, eschewing Blu-ray or DVD. Commenting on the deal, Paramount's vice chairman Rob Moore said: "Universal Pictures has been a terrific partner over the years. We believe this new strategic agreement will create an important opportunity for us to strengthen our international distribution business during this transformative time in the home entertainment space." Universal's president and chief distribution officer Peter Levinsohn added: "As the home entertainment industry continues to evolve, this new partnership will create greater scale across our physical distribution business, resulting in meaningful benefits."
The deal is, for those of us working in the industry back in the dim and distant VHS era, and the 20th century, for that matter, reminiscent of the old CIC Video venture, which saw both studios' releasing titles under the same banner. That deal came to an end towards the end of the 1990s, as Universal acquired PolyGram and went solo. The pair still had a relationship through UIP for theatrical distribution and still have partnerships in other territories. Beyond the statement, little is known about the deal, with the actual logistics of some elements still to be worked out and details needing to be filled in. While it makes perfect sense in some respects – certainly as a financial move, given Paramount's leaner release schedule, and for Universal, adding Paramount to its impressive slate going forward makes for an even stronger studio. Of course, we hope this won't affect too many positions at the respective companies, more on this in the coming weeks.
---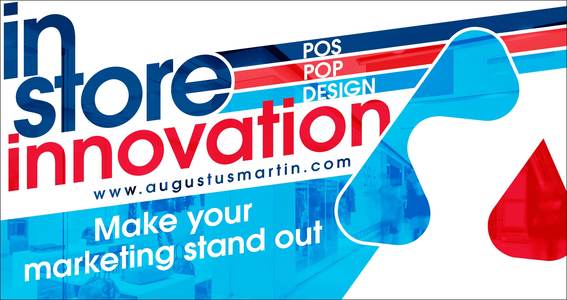 ---
So, the BAFTAs on Sunday… By now, everyone should know who won what, so we won't
patronise you with the results (head to BAFTA's website here if you want a recap) but it's been interesting to note that this year's awards were somewhat different from previous outings for the home entertainment sector, as a couple of the big nominees were already out on the shelves. And those same two titles went on to win big on the night. We are, of course, referring to Boyhood (Universal) and The Grand Budapest Hotel, which picked up three and five gongs respectively. The former has only just been released, while the latter has been out and about for some time. But both enjoyed a boost this week thanks to Sunday night's proceedings. Sales have risen markedly for both titles, more than doubling in some retailers. hmv's Andy Anderson said: "There has been a definitely uplift. Boyhood has more than doubled its sales compared to the previous week. I'm looking forward to seeing what happens at the Oscars. The Grand Budapest Hotel has doubled this week as well."
A lucky few Raygun readers were in the audience at Sunday night's BAFTAs, the rest of us were content to watch it at home. Those who were there, incidentally, would have picked up the wonderful programme for the evening, edited by former trade press editor Toby Weidmann. And there, lurking within the pages of this lavish publication, was a feature on one of the winners, BBC Films, which picked up the Outstanding British Contribution To Cinema award, written by some bloke called Tim Murray, who also happens to edit The Raygun… You can see the brochure here. Oh, and another thing we noticed, it was good to see former VVL and Fox marketing executive David Livingstone on the stage collecting a BAFTA for Outstanding Debut for Pride (see, a marketing job in the industry can lead on to a BAFTA and not just a BVA award), although it was a shame to see such wonderful films as 71 and Northern Soul lose out. Pride is, of course, out on March 2, with 71 due a week later…
---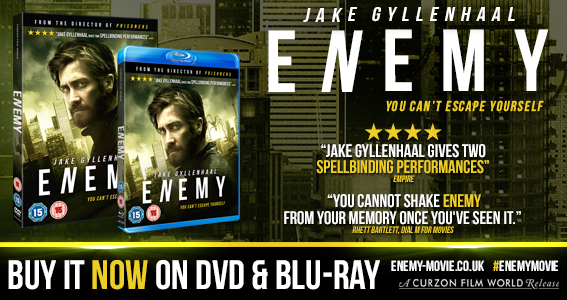 ---
In case you hadn't noticed, it's Valentine's Day this Saturday (February 14, as if you needed reminding) and a lot of titles have been out and about in the marketplace aiming to woo lovers and end up being given as presents. And it looks as if one of the winners was eOne and especially its The Best Of Me, the latest adaptation of a Nicholas Sparks novel to prove to be a winner with consumers. Commenting on its impressive start, eOne's Ellie Davies said: "
It's good to see strong sales for a romantic film like The Best of Me, which is perfectly placed as a Valentine's gifting proposition. With the film's theme of First Love revisited, we were provided with a great opportunity for an engaging PR and marketing campaign which has clearly struck a chord with the fanbase."
Obviously, the big Valentine's Day winner this weekend is set to be Fifty Shades Of Grey, which is set to open with what is shaping up to be a record performance for an 18-rated film. There are some amazing figures coming out about pre-bookings for tickets to the film, both anecdotal and official. Take these from Odeon: the film is on track to become the most pre-booked film in the cinema chain's history, up there with the likes of Harry Potter And The Deathly Hallows and Skyfall, and it is ordering in extra popcorn and other snacks and drinks to copy with the demand. As Andy Edge, commercial director at Odeon UK and Ireland said: "
"We're ready for this Valentine's weekend to be the biggest on record, and we're taking huge steps to ensure our guests have a great experience watching Fifty Shades of Grey, or any of the other great films we'll be showing that weekend – guests should book early to avoid disappointment." You must commend Universal on its PR campaign, it's achieved coverage rarely seen for a film release.
Meanwhile, retailers still have one or two opportunities to cash in on the current Fifty Shades-related noise, thanks to a couple of enterprising independents. First out of the blocks is Odeon Entertainment, which this week released Fifty Shades Uncovered, a documentary presented by comedian Jenny Eclair and Katie Hopkins, who's just ended a stint in the Celebrity Big Brother house. Odeon md Alan Byron said: "We were doubly lucky that Jenny started touring and Katie went into the CBB house just before the DVD's release. And Katie's admission in the film that she wears nipple clamps made several newspapers and countless social media sites. TV sales outside the UK are strong and with eOne looking after the digital sales and distribution, this is one film that cannot be restrained."
Over at Nucleus Films, the independent is finishing off its April 13 release of Fifty Shades Of Erotica. In keeping with some of the label's previous releases, such as its Video Nasties: A Definitive Guide films, it puts together a collection of trailers of films from decades gone by, this time concentrating on saucy films taking in such directors as Tinto Brass, Ken Russell, Jess Franco and Walerian Borowczyk, with the likes of Rutger Hauer, Sylvia Kristel, Gerard Depardieu and, er, Koo Stark. Nucleus Films' Marc Morris said: "We felt that those who enjoyed Fifty Shades Of Grey may want to delve deeper into the world of kinky S&M and erotica, so we spent a considerable amount of time seeking out and compiling this collection of theatrical trailers for those films we felt are the most important works of cinematic erotica. Many were considered ground breaking, were censored or even banned when originally released. Like Fifty Shades, many of these earlier movies were also based on erotic novels or even case studies into sexual perversions. As you watch these trailers you may want to open your imagination further by investigating this darker world of quirky pleasures." You can see a trailer for the trailers here. And, it being a Nucleus title, we don't need to remind you that it's not that safe for work…
HBO executives from the US have been in town this week ahead of the release on Monday February 16 of Game Of Thrones Season 4 (and don't tell us you didn't see our special devoted entirely to the release, but if not, you can read it over here ). One of the visiting senior staffers was Sofia Chang, the head of the television giant's home entertainment arm and The Raygun was lucky enough to interview her. The feature is up on the website, but one fascinating fact she revealed was all about a special HBO download card being sold through Costco in the States. And the card, which is heavily branded and entitles the recipient to download one of a number of HBO biggies, could be on its way to the UK. HBO's UK operation has opened discussions with retailers about stocking the card. "We launched in the US at the end of last year," Chang said."We're pursuing it in the UK, both with traditional and non-traditional retailers. It's a great idea, especially because it's not title specific." Watch this space for more in the coming months on the card, and we'll be rounding up Game Of Thrones activity in release week on the next newsletter…
---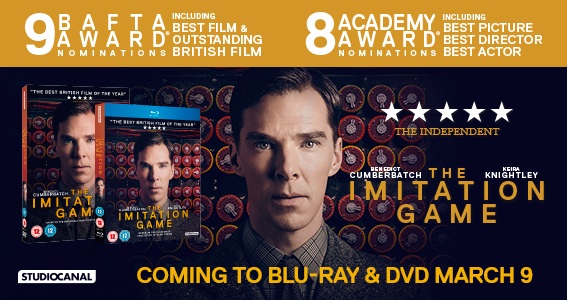 ---
Channel 4 has been going all-out over the past week or two, pushing its latest blockbuster series, Indian Summers. It's put its hefty marketing weight behind the series, which kicks off on Sunday night, February 15. It's worth keeping an eye on too, with the title due from RLJ Entertainment's Acorn imprint on April 20. RLJ's Helen Squire said: "Hot on the heels of top rating Broadchurch, we're delighted to have another new top quality drama for the Acorn label. Indian Summers promises to be real event television over the next 10 weeks. We expect this 'Downton Abbey meets Jewel in the Crown' project to garner lots of attention and critical acclaim and are looking forward to bringing it to DVD and Blu-ray following broadcast."
And on it goes – we're barely halfway through the first quarter of 2015 and already the presentations for the second quarter of the year have begun. As we've noted here previously, independent labels are increasingly using social media to unveil their product to their followers. Chief among these is Arrow Video, the specialist genre-based imprint from Arrow Films. It's already talked about its April product, but this week it revealed its plans for May through channels like its Twitter account. It's pretty impressive too: the rather wonderful The Long Good Friday in a limited edition Steelbook and as part of a six-disc package paired with Mona Lisa. THere's also a restoration of VHS nasty-era favourite Island Of Death, Japanese yakuza film Retaliation and Brian Yuzna's horror face Society. The sister Arrow Academy imprint has Burt Lancaster's The Train. Commenting on the line-up, Arrow's Marc Foley-Comer said: "
With such an exciting line-up and some real fan favourites we were particularly eager to announce our May roster yesterday. Fortunately we've already seen an overwhelming response since breaking the news and hope fans seek out these new editions, three of which come newly restored and all of which will be loaded with a host of extra feature content.
"
Oh, and finally, we don't like to blow our own trumpet (although we know we were showing off about writing for the BAFTA brochure earlier), but this edition of The Raygun sees us celebrating our fifth birthday. That's right, five years ago this week, on February 11 2010, the first Raygun newsletter hit your inboxes. in that time our circulation has doubled and we've hopefully become indispensable… Thanks for all your support, just in terms of reading it and also a hearty thank you to all our advertisers and other supporters. Here's to the next five years, less typos and more events…
---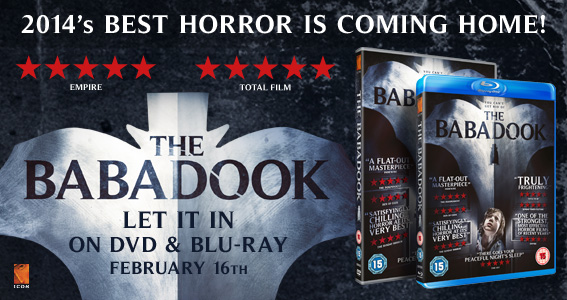 ---
"
Now they just have to get the Internet. Our goal by the end of 2016 is that we want to be a completely global product. I'm organising my entire organisation as global buyers now, instead of regional buyers. We used to have teams of Latin American buyers and European buyers, Asian buyers."
Netflix chief Ted Sarandos after the company unveiled plans to expand into Cuba, where Internet penetration is about 15 per cent.
AT THE MOVIES
Another week, another big title from Studiocanal, as Shaun The Sheep, its latest family adventure, took more than £2 million in its first weekend, putting it at number three in the box office top 10. Jupiter Ascending was just behind it, with £1.35 million. Selma took just short of £800,000, The Interview almost £300,000. All will make way for Fifty Shades Of Grey this weekend…
Big news this week, already much discussed and the subject of millions of blogs and film websites, is the news that Sony and Marvel have shaken hands and Spider-man will get to play with his friends such as The Avengers and other Marvel characters, both in their films and his own. Meanwhile, Peter Parker's adventures will stay with Sony and look set for another reboot, the third. Spidey is now expected to make an appearance in the next Avengers film… Beyond that, we have little to say, seeing as the Internet appears to be full of speculation, comment and opinion about the announcement…
TWEET OF THE WEEK
TRAILERS OF THE WEEK
This looks, er, Dynamite…
Includes wrestler John Cena acting…
Pitch Perfect 2 trailer sneaks in a bit of A Tribe Called Quest…
This looks like a hit, man…
This week's Red Band business…
To subscribe to The Raygun newsletter, please email info@theraygun.co.uk
with subscribe in the subject matter
To unsubscribe, email info@theraygun.co.uk with unsubscribe in the subject
For editorial or advertising queries, contact tim@theraygun.co.uk