| | |
| --- | --- |
| What have I been up to... | |
I started this month with a good old fashioned fetish and BDSM play party of Mrs.Manita! Then got to shoot with tall and sexy goddess Ariel Anderssen and CarmineWorx (who is less tall and less like a goddess ;)).
El Fatso's video clip of their song "King Louie" with rope work from yours truly came out and I nailed a workshop for the Antwerp Shibari Lounge.
But first, I am organizing my (the) first bondage try-out day!
| | |
| --- | --- |
| Bondage try-out day | |
Have you always wanted to try Japanese bondage (shibari/kinbaku)? Or do it again?

RopeMarks is organizing his first bondage try-out day together with photographers Marcello Gonzales and Cas van der Vlugt.

No matter if you are a an experienced bunny or a total newby we have a tie for you and you get the pictures to proof it.

When: 23 March 2019
Where: Xclusive Studios, NL

Is your interest sparked? Want to join? Send me a message right here or email to bob@ropemarks.com
Facebook event | FetLife event
RopeMarks Ryu workshop

for Shibari Lounge, Antwerp

advanced suspensions and semenawa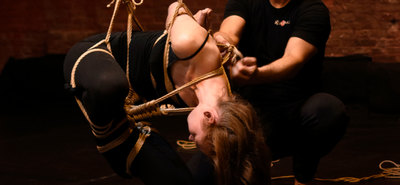 This time I returned to the Shibari Lounge in Antwerp for an advanced suspension and transition workshop infused with lot's-O-semenawa. It was really great to see people picking this up quickly and making it their own, I even think I learned something myself, so, thank you Shibari Lounge! [read the blog]
Shibari Lounge, Antwerp | BeShibari | RopeMarks
Mrs.Manita's Fetish and BDSM play party

with Spring

This editon of Manita's monthly party felt like a good old fashioned fetish and BDSM play party. I say old fashioned because she has been throwing these parties succesfully for 17 years now.
I was there the first party providing her first ever show and I have been there each and every year performing on the birthday of the party. This edition, the 17nth birthday, was no exception
Over the years Manita has become a very good friend and it's always my pleasure to show her audience some kick-ass kinbaku, RopeMarks style! This time I did this together with Spring and we did a seemingly easy sequence but with very subtle (and sometimes not so subtle) semenawa-aspects. It was especially nice to hear that some people "got" the subtle parts.
Kinbaku takes over the world :)
Mrs.Manita | Spring | RopeMarks
Shooting Ariel Anderssen

with CarmineWorx

Ariel, that blond godess, was in town. She is so much fun to work with and so professional, a real joy. We are getting to know each other quite well by now and I think that will show through in the pictures we took, harder, sexier and funnier.
Ariel Anderssen | CarmineWorx | RopeMarks
material will appear on
RopeMarks | Club RopeMarks | Club Rubber Restrained | Club Leather Restrained
| | |
| --- | --- |
| El Fatso video clip | |

After the official recording in October 2018, El Fatso has now officially released their "King Louie" videoclip Read the blog and see the video clip...
El Fatso ( Facebook, YouTube ) | Bloempje | RopeMarks
| | |
| --- | --- |
| RopeMarks' Nawa Ato butt plug | |
A stainless steel plug with the RopeMarks "Nawa Ato" logo on top.
The small buttplug is 7cm in length and 2.5cm in diameter.
The medium buttplug 8cm in length by 3cm in diameter.
The large buttplug is 10cm in length 3.8cm in diameter.
Materials:
resin, metal, high quality stainless steel
Nawa Ato butt plug | Shop RopeMarks
| | |
| --- | --- |
| Workshops | |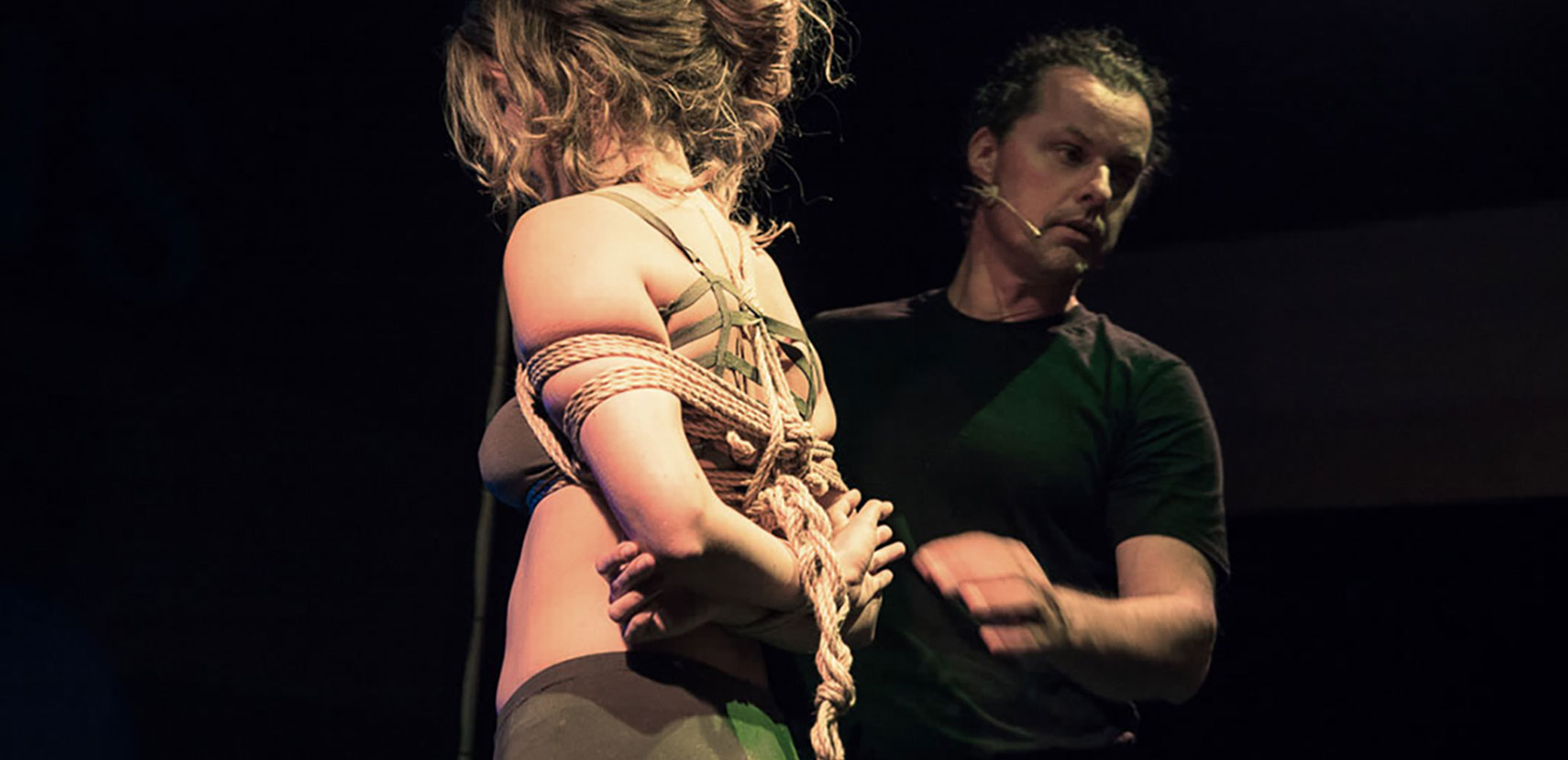 Workshops, workshops, workshops and then some. One notable was another returning couple that made a lot of progress and together we moved into suspensions. Love to see that.
Do you want to learn the noble art of Japanese rope bondage? Shibari? Kinbaku?
Workshops | Testimonials | Sign-up | Glossary
| | |
| --- | --- |
| Schedule | |
The best place to know where I am and what I'm up to is my online schedule.
http://www.RopeMarks.com/events
If you run into me, come and say hi and chat, remember to bring a drink :).
| | |
| --- | --- |
| Affiliate program | |

Do you want to earn some $$$ from RopeMarks?
RopeMarks is running three very profitable affiliate programs for
Club RopeMarks | Club Rubber Restrained | Club Leather Restrained
50% share

share for memberships

50% share

share for downloads

(indvidual videos or imagesets)

Full payout

No hidden costs

We cover all fees and other expenses
You can find the portal to all of the programs right here http://www.RopeMarks.com/webmasters, all you have to do is sign up, use the content and start earning some $$$. Easy enough right?
Thank you for reading all the way to the end.
Until next time,
Bob / RopeMarks