This Week at the Richmond Memorial Library                                                    August 1, 2022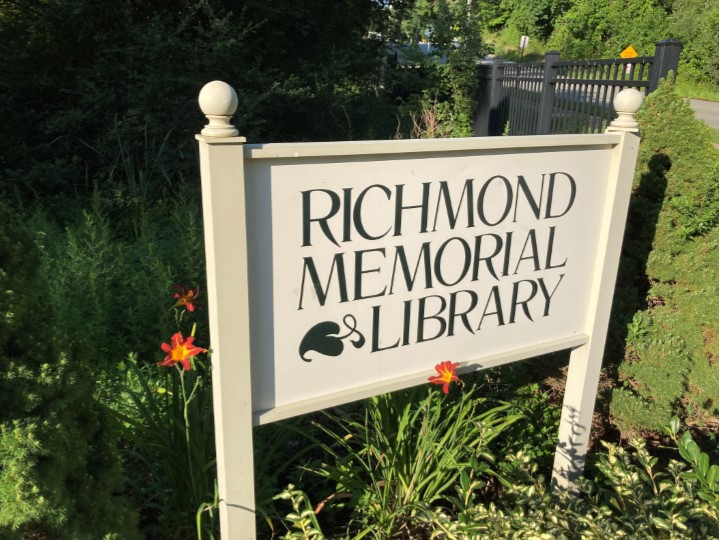 New Outdoor/Indoor Projector and Screen
Perfect for the summer: We have added an Outdoor/Indoor Projector and Screen to our Library of Things (collections of nontraditional library materials), purchased with funding provided to us in the form of generous donations we have received over the past year. The fine print: The Outdoor/Indoor Projector and Screen can only be checked out by a Marlborough resident 18 years of age or older. Anyone checking out the Outdoor/Indoor Projector and Screen must have had their library card at least 6 months (so if you don't have one yet, now's the time to register for a library card!). The projector and screen check out together for a one week loan period. There is a $5 a day late fee with full replacement costs charged at 3 weeks overdue.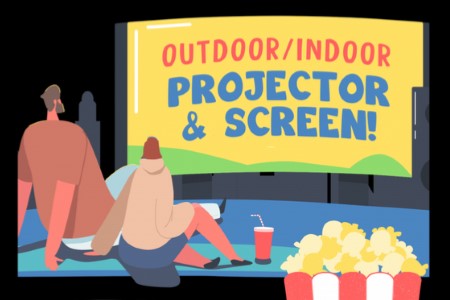 Florence Griswold Museum Passes
Have you heard about all that the Florence Griswold Museum has been offering these days? Throughout the month of August, the Florence Griswold Museum is holding a Discovery Sundays programming series between the hours of 11am and 4pm. During this time,
visitors of all ages can choose from an assortment of fun hands on activities. The museum will supply visitors with a canvas, palette, paint, brushes, a smock and a quick lesson in color mixing and painting techniques so that museum visitors discover for themselves why Miss Florence's was THE place to paint!
On Sundays from August 7 through August 28, the Florence Griswold Museum is also offering free yoga classes beginning at 11 am.

Certified Yoga Instructor

Laurie Pasteryak will lead this o

utdoor summer series, open to all ages. 



These programs are free with general admittance. Best of all, did you know that the Richmond Memorial Library has museum passes that will allow 2 adults and 2 children under the age of 12 into the museum for free? These passes can even be printed from home so that they do not have to be returned (and thus no risk of an overdue fine).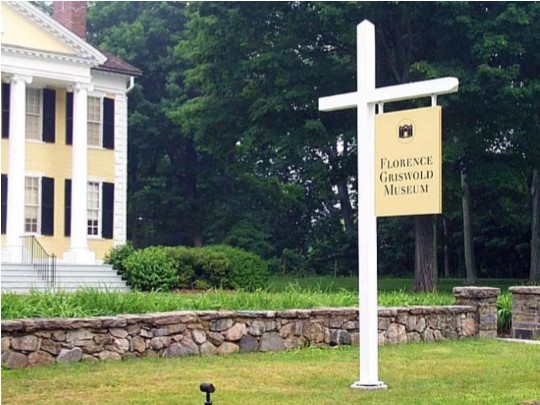 Ms. Vanessa is bringing the library to the lake at Blish Park! Be sure to stop by and visit ... you'll never know what she'll have with her. One thing that is for certain, she'll have library books that can be checked out so make sure you bring your library card. If you don't have one, no problem ... Vanessa will be able to help you and your children register for a card. Her second visit is going to be on Friday, August 5, from 2pm-4pm, followed by a visit on Wednesday, August 17, from 1pm-3pm. Weather permitting of course! *PLEASE NOTE: The weather isn't looking great for Friday so make sure you check our social media pages or call us to find out if we're going to be at the lake.*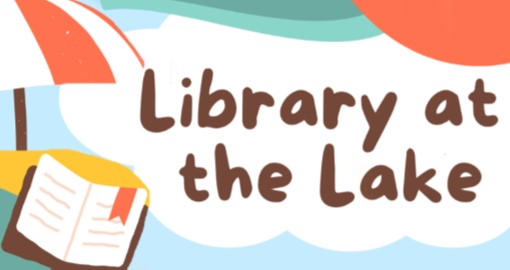 Hoopla Bonus Borrows Have Returned
Hoopla Bonus Borrows have returned for the month of August! Now through Aug. 31, instantly borrow hundreds of titles at no cost to your monthly borrowing limit. Some of this month's featured themes include All Things British, Children's Clubhouse, Head Over Heals, STEAM for All Ages, Personal Growth & Female Leads.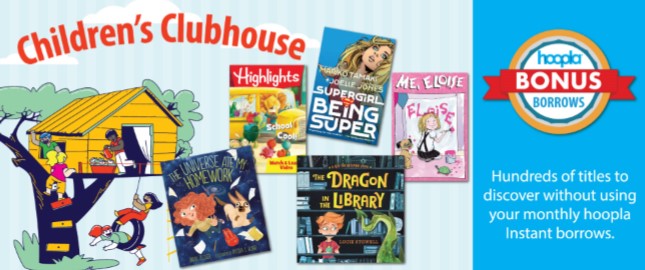 Join Ms. Vanessa at 10:30 am on Wednesdays from July 6-August 24 for an outdoor storytime designed specifically for babies and toddlers! Stories, songs, rhymes, and lap bounces for children ages 0-2 and their caregivers. Bring a blanket and we'll meet outside. Please note that inclement weather will bring the program indoors into the Storytime Room.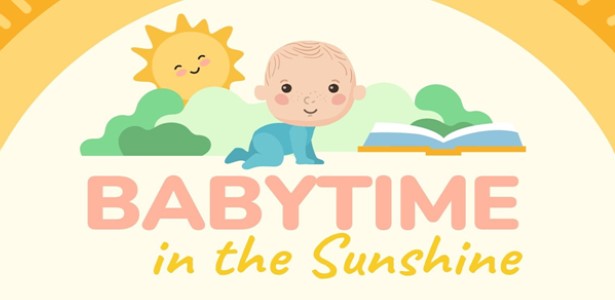 New Board Book Series for Babies & Toddlers
The library has just purchased the Hello, World board book series for babies and toddlers! This series is designed to introduce early nonfiction topics to babies and toddlers. Written in simple terms and featuring colorful illustrations, the Hello, World series engages the very youngest children. These books are a perfect way to introduce science and nature to babies and toddlers. In addition to the books featured below, the library also has Garden Time, Pets, Music, and Weather. More books in the series are also on their way!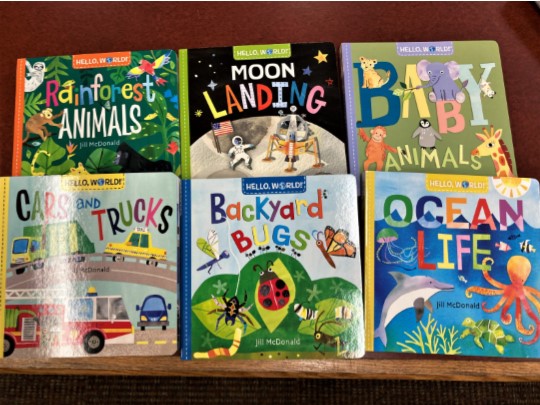 Games, craft projects, science experiments, and more ... all designed for families to enjoy together! Families with children between the ages of 3-15 are encouraged to join us at 6:30 pm on Thursday, August 18, for our second Family Fun Night this summer. The theme will be What a Puzzle and the evening will include an assortment of puzzles, including jigsaw and logic puzzles. Make your own puzzle or use one of ours! Registration is recommended.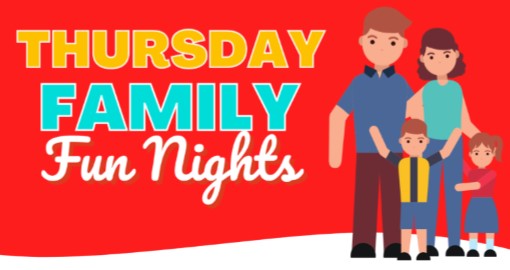 Horizon Wings will be bringing several of their owls to the library on Wednesday, August 3, beginning at 4:30 pm. Discover the extraordinary features of owls and meet them up close! This program will be geared towards children and teens. The program will be held outdoors unless weather requires it be brought indoors. Registration is required. Email richmondprograms@gmail.com or call 860-295-6210. *PLEASE NOTE: This program has been moved to the Senior Center due to the heat.*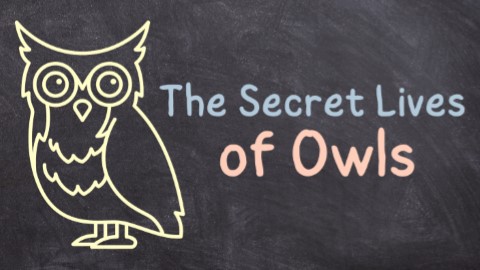 Stop by the library on Mondays from June 20 – August 22 to pick up a packet of activities starring Dog Man and his friends! Registration is not required. New packets will be available every Monday, while supplies last. The week of July 4, packets will be available on Tuesday, July 5.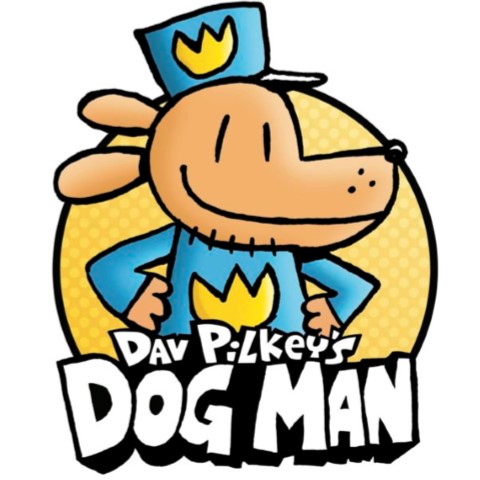 Are your kids having trouble waiting until the end of summer to find out if they have won one of the summer reading prize drawings? Stop by one (or more) of our pop-up prize parties! Everyone will walk away with a prize.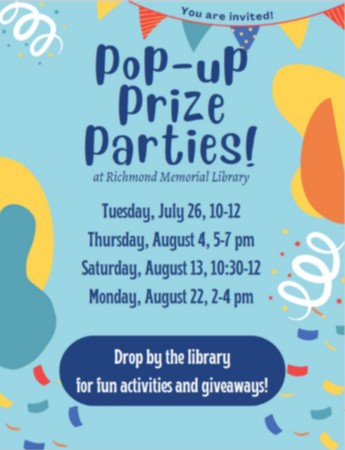 Children between the ages of 5-12 can join Ms. Vanessa for a new program series on Tuesdays in August beginning at 4pm. The theme for August 2 is Upcycled Engineering. Use recyclable supplies to create functional items. Registration is required. Email richmondprograms@gmail.com or call 860-295-6210.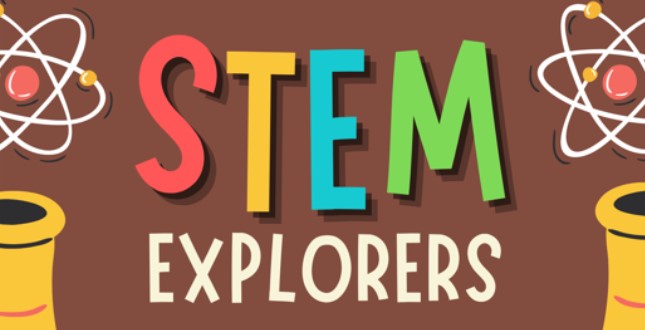 2 More Bonus Lunch Bunch Programs

Ms. Nancy has added 2 more bonus Lunch Bunch programs, on Thursdays, August 4 and 11, at 12 pm. Please note that she is still planning on holding the program this week, but the heat may cause her to cancel. Any changes will be noted on social media but please call or email us before you come if you are concerned about the program being cancelled.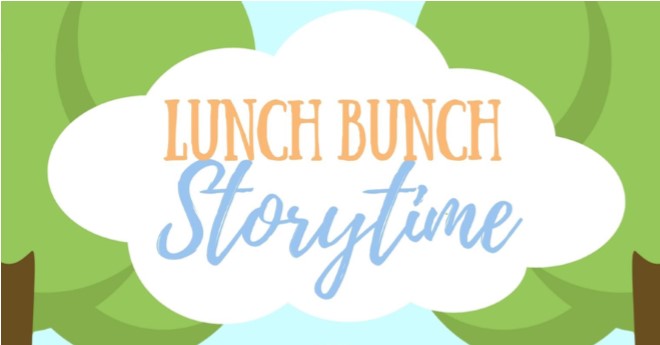 Families are invited on a new scavenger hunt each week. Pick up a list of items to search for in the marked container outside the library entrance and take a prize when you're done. New lists are available each Saturday from June 25 through August 20.
Stop by the library to test your knowledge! Every Tuesday through August 23 we will put out a new set of questions. Fill out a questionnaire to see how much you know. Each correct answer wins you an entry into the week's prize drawing. New trivia questions are available each Tuesday in the Young Adult department of the library. Correct answers and each week's prize winner will be announced the following Tuesday.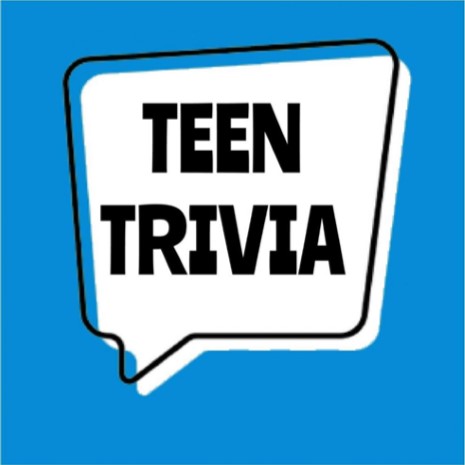 Teens, are you surviving the summer? Think you can survive our challenges? Join us on Monday, August 15, at 2 pm for a Summer Survivor program! Work together to see which team will be the winner! Registration is required. Email richmondprograms@gmail.com or call 860-295-6210.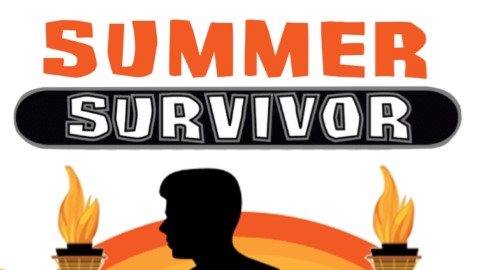 Teens, are you looking to fill your community service requirements? The library desperately needs help with weeding. If this is something that interests you, please contact our Children's/Teen Librarian Ms. Vanessa at vkelman@richmondlibrary.info so that we can figure out the details!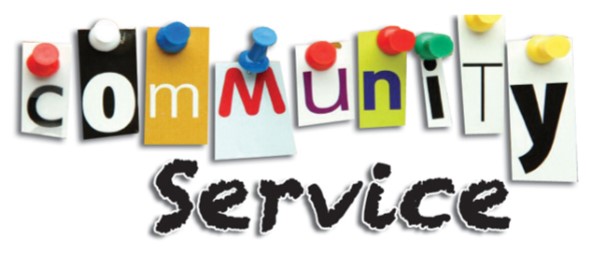 Upcoming Adult Programs...
The Richmond Memorial Library building is now open Mondays through Thursdays from 10 AM to 8 PM, Fridays 10 AM to 6 PM, and Summer Saturdays, 10 AM to 1 PM.  Curbside pickup services are also available during these times.

We have started to and will continue to host virtual programs for all age groups. Additional information will be found on our website and social media pages, including video tutorials on how to access the virtual formats these programs will be offered in. To register for one of these programs, email the library at richmondprograms@gmail.com.


Wednesday, August 10 from 10:30am-1:30pm, Covid-19 Vaccination Clinic: The Chatham Health Department along with the Griffin Vaccine Team will be at the library for an all ages vaccination clinic. All vaccines -- Moderna, Pfizer, and Johnson and Johnson -- will be available along with the boosters. Registration is not required. 

Tuesday, August 16 at 10 am, Crafty Creations: Greeting Card:*** Learn how to make a greeting card using a Cricut machine. There is a limit of 8 participants. Email richmondprograms@gmail.com or call 860-295-6210 to register.

Wednesday, August 17 at 6:30 pm, Songs around the Campfire:***

Learn the fundamentals of ukulele playing with Julie Stepanek, including how to tune, strum, and read chords, in a fun and interactive program. After a short lesson, you'll be able to play campfire songs on your own. No experience necessary. Bring your own ukulele or borrow one of hers. Registration is required. Email richmondprograms@gmail.com or call 860-295-6210. This program will be held outdoors unless inclement weather requires it to be inside.



***Accessibility at RML: The library does not have an elevator. If you need full accommodation, please contact Library Director Aubrey Muscaro at 860-295-6210 or amuscaro@richmondlibrary.info prior to the event (one week preferred) so we can find an alternate space. The meeting room is located on the second floor.

Please call the library at 860-295-6210 or email us at richmondprograms@gmail.com.