The 2019 brings new challenges and goals to every business: realization of new projects, launching innovative products, entering prospective markets. 
The Region
of South-East Europe has a vast wealth of waste that can be converted into high-value resources. The business, industry and municipalities need new equipment and invest in the relevant sectors.
Take some time off to learn about the SE market potential and to get acquainted with the latest news as regards to the upcoming 10th Save the Planet (16-18 April 2019, Sofia, Bulgaria).
Parallel Events
: Smart Cities, Energy Efficiency and Renewables (EE & RE)
Contact person: 
Maya Kristeva, office@viaexpo.com, Tel.: +359/32 512 900
HIGHLIGHTS
• Fritz Driessler (Sales Manager at Lindner-Recyclingtech - exhibitor at Save the Planet 2019) presents new company solutions and some realized projects in SE Europe. 
• News from Bulgarian Municipalities on the implemented waste management technologies
(Months December & November 2018)
• Partners and Media Partners 
 

 

Lindner, Spittal an der Drau/Österreich (www.l-rt.com): The company, which celebrated its 70th anniversary in 2018, has been offering innovative, tried-and-tested shredding solutions for decades. From planning, development, design and production to service, everything comes from a single source. At its production facilities in Spittal/Drau and Feistritz/Drau in Austria, Lindner manufactures machines and system components that are exported to almost one hundred countries. In addition to stationary and mobile shredders for waste processing, the portfolio also includes complete systems for plastics recycling and SRF processing. The shredders can be used for municipal solid waste, commercial and industrial waste, plastics, packaging material, paper, light scrap and waste wood.

 

Mr. Driessler, please tell us more about your shredding systems and how they respond to the bloom of circular economy. 

Lindner's product portfolio ranges from stationary and mobile shredding machines for waste management through to complete systems for plastics and waste wood recycling as well as for SRF/RDF production. Also large projects are designed and executed by Lindner on request. With the aim of always finding the best possible solution for each customer, Lindner places their faith in continuous research and further development of their products. The result: machines and components that are that decisive step ahead – in terms of manufacturing quality, productivity and efficiency. The three modern production sites in Austria manufacture machines and system components that are used in almost 100 countries worldwide. 

Click here to read the full interview
NEWS FROM BULGARIAN MUNICIPALITIES ON THE IMPLEMENTED WASTE MANAGEMENT TECHNOLOGIES




• 

Bourgas and Blagoevgrad are building anaerobic installations for biodegradable waste

• The municipalities of Karlovo, Valchedram and Yakimovo will build waste facilities; Petrich municipality starts building a 10 million leva project for municipal waste

• 

Petrich municipality starts building a 10 million leva project for municipal waste
The Romanian Waste Management Association - ARMD is a communication platform for all specialists and operators in the collection, mechanical biological treatment, waste recycling, incineration and storage, and also for the Romanian authorities. ARMD aim is to promote the development of a high-performance waste industry that will contribute to the development of a circular economy based on economic efficiency, environmental protection and natural resource conservation. 

www.armd.ro

Global Recycling is an English-speaking magazine dedicated to the business opportunities in the recycling industry because recycling will become increasingly more important all over the world. The magazine focuses on editorial issues from the disposal and recycling economy. Furthermore, it introduces new recycling processes and machinery, informs about the prevailing conditions of the international recycling markets.

www.global-recycling.info

 

 

The Gospodarka Odpadami (Waste Management) magazine is an independent business-sector periodical targeted at people and companies dealing in waste management, self government bodies, importers and exporters of packages and pre-packed products as well as all kind of companies provide waste utilization services. Articles feature the problems of production, purchase, assembly and maintenance of machines for waste storage, processing and utilization. More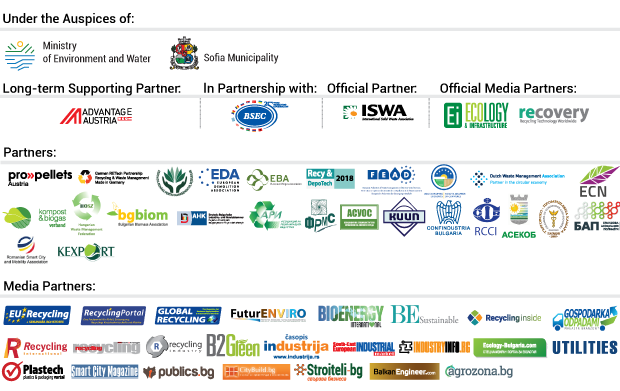 Due to the new regulations (GDPR) you can read more about our policy for personal data security 
here
.

If you don't want to receive any more information from us, please unsubscribe with the link below or reply to this email with "unsubscribe".