IN THIS ISSUE:

---
Sponsors this week:
The Carpenter Shop
358 North Rockwell
OKC, Ok
405-942-2644
The Carpenter Shop is a full line cabinet and countertop shop that travels all over the state building dream kitchens for discerning customers
okcgunshow.com
okcgs.com
Claude Hall has always take care of the Tea Party and the Ron Paul activist community at his gun shows.
His next OKC dates are:
May 19th - 20th,
July 14 - 15th,
Oct 6 - 7th
Nov 17 - 18th
Dec 15 - 16

This guy is a Noble Oklahoma based company that has great prices on electronics of all types and inexpensive toner and ink for your printer.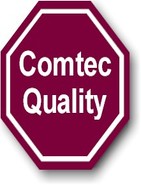 Comtec provides residential and commercial security systems in Oklahoma.
There is only one thing you really need to know about Comtec's quality and pricing, they do not require a contract for their services.
Customers are free to walk away if their service isn't top quality.
Rodent ResistantChicken Feeders!
$50 + Shipping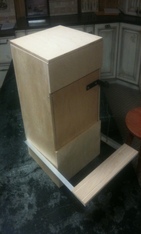 Advertise Your Business, Event, Or Service Here!
$25.00 per week, tens of thousands of Oklahoman
impressions every newsletter
Rep Shumate married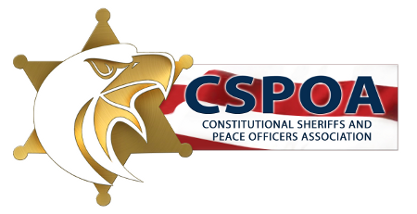 National Sheriff's Convention - September 16-18, 2012
Constitutional Sheriff and Peace Officer Association
CSPOA is an organization ran by Sheriff Richard Mack. Sheriff Mack was one of the two sheriffs that challenged the Brady Bill and won a Supreme Court decision that declared the gun law unconstitutional. The CSPOA believes there are two functions of the modern sheriff's office:
· To understand their oaths to uphold and defend the Constitution of the United States of America.
· To understand that the Office of Sheriff exists to protect citizens.
Sheriff Mack advocates that a constitutional sheriff is the only law enforcement officer elected in your county, who can follow his/her oath of office by enforcing the Bill of Rights and defending the people's individual rights, including interposing him/herself between unlawful federal regulatory programs and the people.
CSPOA is asking for individuals to contact their own county sheriff and raise money to pay his way to the September 16th conference. $299 will cover hotel (2 nights) and catered meals for the attendees. Airfare must be purchased separately. Any additional expenses will be out of pocket to each attendee.
In February 2010 we brought Sheriff Mack to Oklahoma as the headliner for our Liberty Conference at Metro Tech's Spring Lake campus, a two day event that featured a sheriff's breakfast and dozens of speakers. Part of the OCA groups helped fund an effort that delivered a copy of Sheriff Mack's book to all the Oklahoma sheriffs.
If you would like to start a fund for your county you can start by asking your county sheriff if he would attend then we can put you in touch with Sheriff Mack for the details on collecting donations. If the fundraising effort falls short the funds or your sheriff has to cancel the funds are pooled to help get other sheriffs to the event. We should look at this as a public effort, every sheriff that attends builds the movement and adds that much more credibility to the effort as well as that much more deterrence to those that would steal our freedom.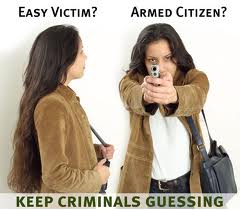 Concealed Carry Class a Success
The August 11th Concealed Carry Class was attended by eight Tea Party members, just shy of the ten person limit per class. I was very surprised at the informal manner of teaching, solidly professional but questions were welcomed at every step of the way and Sheriff Bauman was both entertaining and patient. Glen McEntire of National American Shooting Academy had facilitated the class for us and was on hand to answer any questions about the new Open Carry law that is going into effect on November 1st. McEntire was the Chief Firearms Instructor for CLEET for over two decades and had actually trained Sheriff Bauman so were were trained by the best of the best.
Basically nothing will change on November 1st except for the ability of concealed carry licensees to carry a weapon in plain sight instead of concealed. Both McEntire and Bauman indicated that they believed that surprise is an excellent tactic and therefore believe that one will still be better off concealing your weapon to keep the bad guy from knowing exactly who is armed and who is defenseless. Another point was to avoid becoming a target yourself, with a bad guy taking your gun away from you if he thinks he is capable of doing so. Remember that criminals aren't always the sharpest knife in the drawer so their advice is worth considering. But the new law will avoid problems when your concealment method fails, like in a jacket blowing open or a shirt riding up, preventing you from being charged with brandishing of a firearm and losing your license. Also printing, where someone can see the outline of a weapon even if it isn't completely visible, has been a problem in the past. I suppose the legislature thought that concealed carry is so scary that they had to make it invisible carry.
The training was excellent, far in excess of what I had thought we would learn. They covered the law itself, provided examples of situations where the law would protect you and where your rights ended. The spent a lot of time on gun safety, how to handle, use, and store a weapon. That hit home once we went out to fire our weapons as part of the training. It is a bit unnerving to have that many people handling weapons in close proximity, especially as you don't really know them and how proficient they are or if they are absent minded! The two instructors watched every move we made and everyone passed the course.
But the part that really surprised me was the emphasis on continual training. They not only want people to carry weapons, they want people to be proficient at using them. They covered basic shooting skills, how to diagnose any bad habits, how to learn to shoot tighter groups (making bullets hit closer together), and which types of weapons were best for concealed carry.
The actual firing was done at very close range, ten to fifteen feet, with each attendee firing 50 rounds. Some of the attendees are former military so there were some good shots and a few not so good shots but without a doubt everyone was a little better of a marksman at the end.
Sheriff Bauman is going to establish a once per month class in a few weeks. We will publish his schedule as soon as he is up and running but he is also running for re election as the Logan County Sheriff. We will do a story on Sheriff Bauman in the near future as we believe that everyone is a little better off with this sort of man holding the highest law enforcement position in Logan County. It is obvious from talking to him that he is a capable administrator, completely passionate about serving the public, protecting our constitutional rights, and in educating citizens in how to protect themselves and their families.
Glen McEntire also owns the North American Shooting Academy. It is two miles north of Highway 33 on Academy Road, to the West of Guthrie Oklahoma. They have a twenty point pistol range and a 100 yard rifle range and offer a wide range of training from beginning firearms classes to a 40 hour rifle school. Remember that this is the guy that trained cops for 22 years, thousands of cops; you simply cannot find anyone better qualified to teach.
Here is an idea of the type of training they offer. You don't have to be a police officer to take the training and while the training is expensive, it is also extensive.
Phase 1, Beginning firearms (16 hours - $400.00).
Subjects taught: Firearms Safety, Basic fundamentals, Firearms Styles and Types, Ammunition Types and Nomenclature, Gun Cleaning, Presenting the Firearm from a Holster, and Marksmanship Skill Builders. The student needs to bring approximately 250 rounds of ammunition. There will be a special class offered for ladies only.
Phase 2, Basic Handgun Course (40 hours - $1000.00).
Subjects taught: Firearms Safety, Basic Fundamentals, Presenting a Firearm from a Holster, Handgun Nomenclature and Cleaning, and Marksmanship Skill Builders. Introduction to Handgun Handling Skills Test. The student will need to bring 1,000 rounds of ammunition. There will be a special class for ladies only.
Phase 3, Intermediate Handgun Course (40 hours - $1000.00).
Subjects taught: Review Firearms Safety, Review Basic Fundamentals, Review Presentations from a Holster, Presentations from Concealed Carry Positions, Review Marksmanship Skill builders, Intermediate Range Skill builders, Engagement of Multiple Targets, Dim Light Skill Builders. The student will need to bring 1,000 rounds of ammunition.
Phase 4, Advanced Handgun Course (40 Hours - $1000.00).
Subjects taught: Review Firearms Safety, Review Presentations, Precision Speed Drills, Long Range Skill Builders, Engagement of Multiple targets at Various Ranges, Dim Light Skill Builders. The student will need to bring 1,250 rounds of ammunition.
Phase 5, Defensive Shotgun Course (24 hours - $600.00).
Subjects Taught: Firearms Safety, Basic Fundamentals of Shotgun Shooting, Mounting the Shotgun, Nomenclature and Cleaning, Shotgun Skill Builders, Precision Shooting, Engagement of Multiple Targets, Ammunition Management, Shotgun Handling Skills Test, and Dim Light Skill Builders. The student will need to bring 125 rounds of birdshot, 100 rounds of buckshot, and 75 slugs.
Phase 6, Rifle Course (Carbine) or (scoped) (40 Hours - $1000.00).
Subjects Taught: Firearms Safety, Basic Fundamentals of Rifle Shooting, Rifle Nomenclature and Cleaning, Rifle Skill Builders, Precision Shooting Course of Fire, Sustained Shooting Course of Fire, Effects of Weather, Shooting Positions, and Rifle Handling Skills Test. The student will need to bring 750 rounds of ammunition.
---
Want to win your election?
Take a Lesson from Nigerian Scam Artists
We all get them constantly, those seemingly unbelievable spam emails that clog our email inboxes. A lawyer declaring that we are the last living heir of a vast fortune, or a diplomat in Africa wanting to spirit millions of dollars out of the country if only we could help, or even the American soldier that has came in possession of riches and is needing an honest partner to ship the funds to. There was even a recent Wall Street Journal article that told of law firms getting hooked, literally hundreds of big firms, over 700 last year alone. Cases where checks were forwarded for collection, with the Nigerian crooks verifying the validity of their own fraudulent check after the suspicious law firm calls the "bank". But what in the world does these email scams have in common with politics?
Simple, have you ever read one of those emails and shook your head over how unbelievable they are? How only a fool would fall for it? How obvious it should be to almost anyone? How many of you just thought that the Nigerians just weren't very smart about their trade? What if I told you that there is a method to their seemed madness?
Every business or enterprise has a choke point; some part of the process that limits how much can be done per person. I had an old timer teach me years ago when I had a furniture factory in Arkansas that you can't make money but you can save it. So making a profit was a matter of being more efficient than your competitors whose pricing generally helped set the going rate for a particular type of work. Figuring out how to do something faster, better, or cheaper is how you made your money by cutting waste, labor, or material costs.
In spam emails the choke point is convincing the suckers to send you money. They can send out millions of emails per day but starting a correspondence with that many is impossible. Sometimes a scam artist will invest months of daily effort into cultivating a sucker before they begin sending money. If you are a scam artist you don't want suspicious suckers, you want the ones that are so greedy, so naïve, or so stupid that they take things at face value. The ones that ask too many questions eat up your time, you want to somehow allow the dumbest of the lot to self select and contact you.
And you do that by writing emails that only the dumbest or the greediest will fall for:
"This gentlemen claimed to be your representative, and this power of attorney stated that you are dead, they brought an account to replace your informations in other to claim your fund of $8.5 Million USD which it is right now lying DORMANT and UNCLAIMED, below is the new account they have submitted:
Be further informed that this power of attorney also stated that you suffered and died of a throat cancer. You are therefore given 24hrs to confirm the truth in this information,

If you are still alive, You are to contact us back immediately,

Because we work 24 hrs just to ensure that we monitor all the activities going on in regards to the transfer of beneficiaries inheritance and contract payment. Please you are hereby advice to reconfirm the below information to this honorable office for confirmation to help us serve you better.
Your Full Name.................
Your Country Address...........
Your Home Address..............
Occupation.....................
Tele Or Cell Phone...........
Age................................
A Copy Of Your ID...............
You are to call this office immediately for clarifications on this matter as we shall be available 24 hrs to speak with you and give you the necessary guidelines on how to ensure that your payment is wired to you immediately.
Just also be informed that any further delay from your side could be dangerous, as we would not be held responsible of wrong payment.
Thank you.
Apostle Mark
International Monetary Funds Agent"
"then between now until end of AUGUST 2012 per day you will
receive the sum of $8,000 Dollars,However be informed that we have send
the sum of $8,000 Dollars this morning to avoid cancellation of your
payment though it was agreed that you will pay the sum of $78 before
payment department will release the payment to you.

Note.you have only 6 hours to call this office upon the receipt of this
email.

You are required to pay $68 and the fee serve as re-confirmation of your file of your
payment from the office in charge. the maximum amount you will be
receiving per day starting from today is $8,000 in three
different payments and the Money Transfer Control Number of today is below."
Hmmm, hard not to trust someone named "Apostle" and I'll lose $8,000 a day if I don't act quickly….
There are two lessons in this:
· First is that the bigger the lie the more likely it is to be believed.
· Second lesson is that you are not normal, how you perceive something might just be 180 degrees from reality.
What you thought were fairly ignorant, illiterate scam artists just might be much smarter than you give them credit for because their message wasn't written for you, in fact is was written specifically to get you to delete it unanswered. These people are good at what they do and are marketing to their core customer group. If there was one thing that we could all do to stop the spam email scams in short order it would be for all of us to start answering the emails and stringing out the scam artists, making them chase false leads and wasting their time so that the vast amount of email would hide the greedy and the stupid responses. This is paying off for them or they wouldn't continue to do it.
Politics is no different; the politicians are speaking to the most gullible in our society with specially tailored message to get voters to self select themselves into being voters, donors, or supporters. The bigger the lie the more believable like when Republican Representative Glen Mulready told his constituents that he wasn't pushing Obama Care when in fact he was the House author of the bill. Or the nearly four dozen Republicans that initially started out supporting Obama Care in 2011, you don't think that they were any smarter than the guy that starts sending money to Nigeria or cashes a "cashiers" check for a stranger and forwards part of the proceeds? You don't think we peeled enough of them off that list to kill Obama Care/Fallin Care Health Insurance Exchanges by appealing to reason or explaining to them that their constituents didn't want Obama Care imposed? What we did was open their eyes and they saw they should be more afraid of their voters than of losing campaign donations from the State Chamber.
In the coming fall we have the responsibility of plowing the ground for the conservative Republican and Democrat legislators for the 2013 legislative session. The Nigerian scammers in this case are the State Chamber, big business interests like Glen Mulready's Blue Cross/Blue Shield handlers, and the political elite that pull the strings behind the curtains. The suckers in this case are the legislators that have fallen for the State Chamber spiel. I heard once that when you attend a meeting at the Capitol that if you can't spot the mark in the room then it is you. We did a good job in the 2012 legislative session; we stopped the State Chamber butt cold on Obama Care and the hundreds of millions in bond issues. But they will be back because although things have changed recently, they have made billions in the past off their corruption. And we can learn from the spam scammers on just how they will go about it.
First they understand human nature. The promise of gain is strong but the threat of loss is even stronger. The scammer telling you that you will lose $8,000.00 per day if you don't act triggers the fear of loss. The State Chamber has already rolled out their changes in campaign donations by telling the GOP legislators that they would begin supporting Democrats that are willing to take their bribes. The old "act now or lose it all" tactic. The other tactic is the big lie; oppose us and we will tell your constituents that you are "anti business".
The public interest and Oklahoma values will be protected in the coming legislative session only if we are successful in keeping the legislators fear of exposure stronger than their greed or sense of loss. This last session was so successful for our side because of the two threats, that the Ron Paul activists would follow me back and get involved in state politics, and that the Oklahoma-Guardian bypassing the controlled media outlets would spread the truth faster than their lies could travel. To keep the politicians honest we have to keep the pressure on them, their donors, and make them all understand that we are going to punish them for bad behavior and that we will be back next year. If you help keep the Oklahoma-Guardian newspaper by volunteering, subscribing, donating, or buying advertising you will help the only activist project in the state that is both effective and efficient.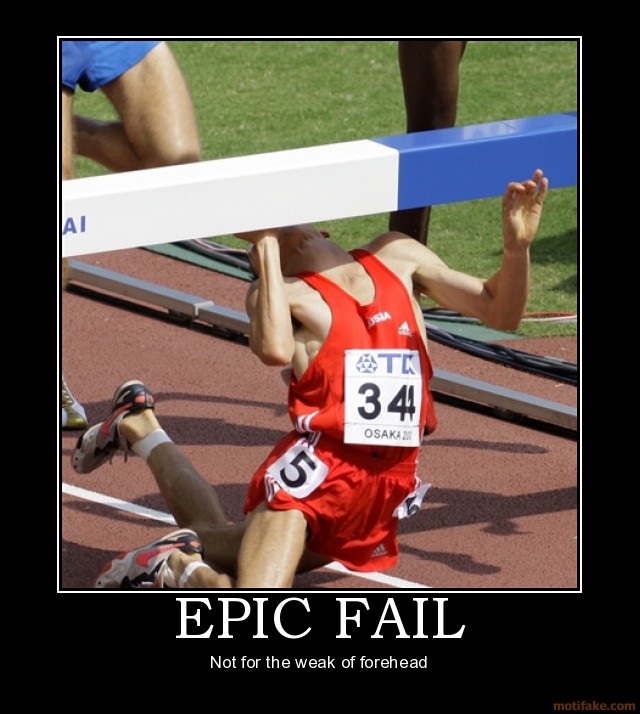 Ron Paul At Large Slate RNC Challenge Fails
Last week saw the decision on the challenge laid against the At Large Delegates elected at the May State GOP Convention. The Ron Paul grassroots forces challenged the slate of delegates elected at the state convention by a voice vote followed by a standing vote. However the rules for the convention had called for a roll call vote, where ballots are passed out, marked, and counted. The Ron Paul grassroots leaders challenged the right of the elected slate of 25 to be credentialed at the Florida National GOP Convention by filing a complaint with the RNC, the Republican National Committee.
The
RNC ruled
the same way that I had predicted they would rule not because State GOP Chairman Matt Pinnell didn't cheat the Ron Paul activists but because even though Pinnell did orchestrate a most Machiavellian double cross at the convention, the outcome wouldn't have been any different had they taken a voice vote. Ron Paul simply didn't have the numbers to prevail.
The vote was close, around 60/40 based on a previous roll call vote but not enough votes is not enough votes. Had the roll call vote been taken all that would have been accomplished was wasting everyone's time. The national Ron Paul campaign had called me after the convention even though we had officially ended the campaign a week before and I walked them through the facts. They got it, but the grassroots leaders pushed on with a so called "rump" convention, elected their own delegates, and filed the RNC challenge.
This is where the Ron Paul organization utterly failed by allowing an unofficial grassroots organization to run wild while being misled by untrained, undisciplined, and unaccountable self selected "leaders". Rather than having chosen a slate of reliable, disciplined, level headed delegates that would follow Dr. Paul at the National Convention they wound up with three Congressional Districts worth of unknown, unaccountable delegates. Some of them I know and they will do fine, others… who knows? Will any of them cast their vote for Dr. Paul in violation of state law before they are released after a few rounds of balloting? Will there even be several rounds of balloting? If I were Romney's handler I would advise cutting a deal with the Santorum and Gingrich camps in advance and taking it on the first ballot to avoid releasing a horde of Ron Paul supporters to vote their conscience.
I hope Romney doesn't though as it will be a convention to remember. Everyone that attended the State GOP Convention remembers Ron Paul grassroots leader Lukus Collin's wife Ellany screeching after the final vote, completely out of control and quite embarrassing to the movement. The Oklahoma Truth Council went so far to say that
Ellany damaged her husband's political career
:
""While Collins has tried to deal with the moderate base with a somewhat even hand, his reputation was tarnished in Oklahoma County when his wife began screaming and chanting at the end of the convention. Perhaps the enthusiasm will win the day for Collins, but the resentment caused by his wife's hubris may hurt any fundraising efforts they try."
In politics you can beat the stuffing out of someone and call them every name in the book as long as the facts are on your side and afterward most of the politicians and the party hacks will understand that it was just politics. They might even respect you more for putting up a hard fight and not being walked on. But after the vote is lost, screeching like a mad woman is pretty futile and counterproductive. Far better had she held her tongue and gone after their candidates in the primary if she wanted to do something to make them respect the movement. Even worse is the reflection on Lukus, people see behavior like that and they automatically assume that he puts up with it at home as well.
This wasn't the first embarrassing moment caused by Ellany Collins's hubris in the presence of her husband. During the private meeting between Dr. Paul and his phone bank volunteers on February 25th she uncorked in a horrible display of entitlement mentality and bad manners. The private meeting had been for those volunteers that had called a specified number of voters and returned the data to the campaign. Dozens of Ron Paul activists worked their tail off meeting the deadline; some even took off work to finish up. But not Ellany and Lukus Collins both refused to call voters but managed to get into the private meeting somehow in the confusion despite their names not being on the list. I let it pass rather than cause a fuss with the candidate present but regretted the charity when it came time to clear the room.
The national campaign staff was keeping Dr. Paul on a tight schedule so everyone understood beforehand that when it was time to clear the room for the media event for Dr. Paul that they had to leave. The staff announced it was time to clear the room several times to no avail, and then they asked me for my assistance. As the permit holder for the event and as the person who had arranged for the meeting rooms I had the final say. I started herding everyone out gently and everyone was responding till Ellany tried to walk around me to get to Mrs. Paul. I blocked her way and repeated that we had to clear the room for the media but Ellany wasn't having it, raising her voice and all wild eyed, trying to go around me as the troopers eyed her
nervously. After about the third request, I told her to leave now or I'd have her taken out. Ellany screamed something rude, nasty, and unprintable then stormed off. The national staff saw it all of course but they said there was no avoiding it and that I had handled it as well as possible. Later both Ellany and her husband Lukus confronted me for being "rude".
But here is why this ugly incident is relevant to this discussion. If the leaders of a grassroots group have this sort of entitlement mentality then how are they going to act at the National GOP Convention? Will they follow state law and vote as their district voted in the popular vote or will they break the law, risk prosecution, and vote for Ron Paul on the initial round of voting? Will they destroy any potential deal worked out by Dr. Paul and Romney to gain some concessions in return for the Ron Paul delegate's votes?
The Ron Paul activists are a diverse lot and the vast majority of them are fine, level headed, reasonable people but it appeared that the ones that control the group are more of the more excitable individuals. Some of them are personal friends and as solid as a rock, some are outright anarchists, some are very, very, liberal, and others are so libertarian that any sort of organized effort is an affront to their values. The wonder is how an organization of hundreds and hundreds of individuals has never managed to elect leaders yet they seem to follow the ones that self selected. It is an amazing group, I'll give them that, very passionate, very dedicated, but totally ineffective from either the lack of leadership or the lack of the ability to elect or accept leadership.
So there might be some fireworks at the National Convention, we might even see the State Chairman Matt Pinnell move to oust some of the District delegates that are Ron Paul supporters prior to the event. No doubt he and the GOP party faithful have already investigated the alternates and are cutting deals with them to step into the shoes of the delegates they choose to eliminate. I am not sure that the Ron Paul grassroots group could hold it together once they find some of their own acting like the politicians they hate. My advice to the Ron Paul District delegates is to watch your back and always remember that if you want a friend in politics, get a dog.
Next week we are going to take a look at another potential National Delegate that might embarrass both Oklahoma and the Ron Paul movement. Even the hardened political hands are going to shake their head at whoever decided that this person deserved to represent Oklahoma at the National Convention.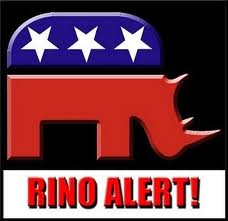 Oklahoma County Court Clerk Runoff Election August 28th
Now four years ago I wouldn't have gotten too excited about a court clerk election, after all, what can they do besides file papers and create temporary internment camps complete with torture, AKA jury pools. It turns out that the court clerk has a vote on the county budget board and having a patriot in the slot gives us assurance that it is a little harder to hide the political dirt that washes up at the county level.
Two "Republicans" are facing each other in the runoff face after neither received the necessary 51% to win outright in June. I wrote "Republicans" because one of the candidates is anything but a Republican despite his switching parties at the last possible date before filing for office. Former Representative Charles Key received the largest amount of votes in the primary election, just over one third.
Everyone knows Representative Charles Key's position on all the major issues, he is as conservative and as freedom loving as they come and is not afraid to buck the establishment if needed. As one of the eight voting members of the budget board we would have a conservative voice in county government, someone willing to balance the budget with increased efficiencies and cost cutting, not increasing property taxes again and again. Few people actually understand the property tax rate setting procedure. The government entities, schools, sheriff, and various other county government departments send in their requested budgets each year, the county budget board tallies up everyone's wish list, then they jack the millage rates up to cover the requested funds. They take the valuation of your home or business, multiply it by the millage rate that they set, and you get to write them a check.
In typical political sleight of hand all the politicians talk about not raising property taxes and file bills that never get heard that limit the increase in valuation for a property but no one ever talks about where the real increases come from, the setting of the millage rates.
Tim Rhodes is the former Democrat challenging Key for the court clerk slot. Rhodes has been a politically appointed staff member of the incumbent for over 15 years, has only donated to Democrat candidates including Sheriff John Whetsel, and switched parties after telling one of our court house sources that he "didn't believe he could win as a Democrat."
Rhodes has ran for office twice before as a Democrat, publically supports Barack Obama, going so far as keeping a picture of Obama on his desk before he filed for election. His position on the need for a new $400,000,000.00 jail is that "We need to conduct another study". The Greater Oklahoma Chamber of Commerce has endorsed Rhodes, leaving any doubt behind that he is a conservative or isn't in the State Chamber camp.
The election is August 28th. It isn't too late to get an absentee ballot mailed to you if you call the Oklahoma County Election Board . The cutoff date for requesting an absentee ballot is August 22nd at 5:00 pm. You can
download your own ballot here a
nd follow the directions to return it.
There will be early voting starting on Friday August 24th between 8 am and 6 pm, on Saturday August 25th between 8 am and 1 pm, and again on Monday August 27th between 8 am and 6 pm, or you can visit your regular polling station to cast your vote.
The turnout is going to be very, very, low so this is an excellent chance where your vote will really count as a few hundred voters might well decide how much we tax Oklahoma County citizens, how the money is spent, and IF we raise taxes again or if we begin trimming the fat out of county government.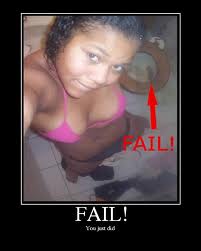 Mike McCarville, Bless His Heart,
Jumps the Shark
Okay, I apologize for this picture but there simply wasn't another that got the point across. The picture is nasty on several levels but capturing the essence of McCarville and Neva Hill in one picture is a tough job Get past the taste of using such a picture and you must admit it is hillarious. The woman probably posted this somewhere thinking she was going to get tons of admirers but just forgot to flush the toilet before the urge hit to take a self shot.
Every time I swear to myself that I will stop responding to the old fool's rants someone calls or emails about something the old codger has spewed into the blog o sphere. When it is supposed to be about me, I rarely bother to read the rants as everyone that matters understands that McCarville has blown his credibility the last few years supporting the State Chamber agenda and they also know that State Chamber whore Neva Hill is writing a lot of the negative blog posts for Mike these days as his physical and mental condition deteriorate. Someone coined a nickname for the pair, McCarhill, so it is a fairly well known story. Besides in politics you only get attacked if you are effective and are hurting the bad boys. An attack from McCarhill is a mark of conservative pride and an acknowledgement that you are under his skin, Neva Hill's skin, and the State Chamber's skin. I just get this mental image of an old dog dragging his hindquarters in the grass, laugh, and go back to making money or being the voice of the conservative opposition in Oklahoma.
But sometimes McCarhill manages to write something that is so ridiculous that the temptation to smack her is just too much. Such was the case this week when McCarhill went after House District 53 candidate Paula Sullivan after a controversy erupted over statements allegedly given to the Oklahoman. Know I know Michael McNutt and believe him to be an honest reporter but reporters have editors and you just never know how much a story was changed by an editor to reflect the political agenda of the newspaper so if Paula Sullivan claims that the quotes attributed to her were fabricated I would know who to blame and it wouldn't be Michael McNutt.
What I can say about Paula Sullivan is that she is unusually taciturn and chooses her words carefully when she has answered emails from the Oklahoma-Guardian staff. From that experience I just can't see her making the statements that the Oklahoman editors are defending.
McCarhill goes on to claim that their blog isn't written by Neva Hill, denies that the McCarville Report isn't on the State Chamber payroll despite the history of State Chamber advertising and the unfailing support for their agenda, then drags Representative Randy Terrill into the fight claiming that Terrill is part of the Sooner Tea Party newsletter staff!
Is the McCarhill duo political idiots or are they political consultants I can't think of a stupider act than to credit your most dangerous opponent with having a legislator like Representative Terrill on staff! Instant added credibility on our part, not a smart political move, more of an act of desperation on Neva Hill's part. But the fact is that Representative Terrill is not part of the Sooner Tea Party staff nor has he ever been a part of our staff, written stories, edited, attended any of our meetings or any other sort of participation. He does return phone calls but most of the legislators do with a handful of exceptions, after all, do they have a choice? Only a political idiot wouldn't want to know what the Sooner Tea Party is looking into.
Has Terrill ever given us leads or has he ever answered questions for us? Of course, and the list of politicians that has done so would twist some heads. I can tell you one thing that you can carve in stone; there is no honor among thieves or politicians. The politicians and politicos that whine about us the most are some of our best sources as they jockey for position within their clique, outing their rivals or doing the dirty deed for one of their allies.
McCarhill goes on to recount a story about the Oklahoma Political News Service, claiming it was discredited after reporting a story involving Senator Harry Coates that didn't pan out, leaving out the McCarhill stories this last year claiming that I hadn't been selected as the Oklahoma Ron Paul Campaign State Director or the breathless stories of my own group allegedly investigating our finances.
In the first instance McCarhill got suckered into reporting on a grassroots organization that was challenging Dr. Paul's national campaign only to fold around a month later after they sobered up… and McCarhill didn't miss a beat nor report their mistake. The second instance was fabricated out of whole cloth, there has never been a call from any of our members of anything remotely like what McCarhill made up. If anything our members are amazed that we stretch our donations as far as we do, they know we hold a sacred trust to spend those hard earned donations wisely and effectively and are more than satisfied with the results we have achieved.
Then in late June McCarhill reported that the Sooner Tea Party went down in flames during the primary only to see the Tulsa World report that Tea Party forces would control up to one quarter of the House seats in 2013:
"They agree on one point - the tea party hasn't peaked in its influence in the Legislature. While incumbent Republicans turned back high-profile tea-party challenges, tea-party candidates did very well in open seats in the recent GOP primary. After the November election, it's reasonable to expect the tea-party coalition in the state House to have about a quarter of the seats. "
I didn't see McCarhill folding their tent or closing up shop after that whopper of a lie was revealed. I suppose to be discredited one would have to have a reputation for integrity in the first place. And that Tulsa World article was a bombshell, one quarter of the seats is more than enough to gain control. Always remember the most crucial bit of information in politics, who are the factions that cooperate to control the political unit? We won the Speaker Designate race by three votes, it is that narrow of a margin to control the House.
McCarhill then claims that there is "overwhelming evidence" that Terrill writes for the Sooner Tea Party yet he declines to provide a single whiff of any evidence. Let me tell you one thing that both Neva Hill and Mike McCarville would do if they had a single shred of evidence to back up their claims; they would use it. Representative Terrill and I haven't always gotten along and we don't see eye to eye on some issues but without a doubt he has been an effective legislator and one of the leaders in the conservatives because the man is politically astute and intelligent. There could be far worse people credited with our stories so we will take McCarhill's baseless accusations as a compliment rather than an insult.
McCarhill ends by completely going off the rails:
"Then, the Oklahoma Conservative Political Action Committe (OCPAC) also endorsed McBride; that put OCPAC in opposition to Gerhart's Sooner Tea Party endorsement of Sullivan because McBride isn't conservative enough in Gerhart's eyes. The OCPAC endorsement, sources say, sent Terrill and Gerhart into obscenity-laced comments about Charlie Meadows, OCPAC leader and, unlike Gerhart, a respected conservative activist."
Wow, we hadn't heard that Charlie Meadows had endorsed Mark McBride through OCPAC. So how could I have made "obscenity-laced comments about Charlie Meadows"? We aren't surprised that Charlie endorsed a RINO though, wouldn't be the first time.
Here is the thing about Mark McBride's being conservative or not. We really couldn't tell other than judging who is endorsing him and who is giving him money as he has yet to cast a single vote that we can find. He appears to be a political newcomer and we had little information on him and Paula Sullivan was giving out little information so we skipped doing a story on their race in our first issue that covered Cleveland County nor did we mention Sullivan's name or Mike McBride's name in our second or third issue of the Oklahoma-Guardian. I think we did highlight her name in our voter picks right before the primary but Sullivan received zero support from us other than that. We said not a word about her or her opponent, just highlighted her name as our choice based upon our inside information and who was supporting her opponents.
The first story we ever ran on the HD 53 race was July 15th where one of our writer/researchers had exposed exactly who was supporting Mark McBride:
"Her opponent is Mark McBride and his donor list is packed with State Chamber members like
Chesapeake Oklahoma Pac, Devon Energy Corporation PAC and the Greater OKC Chamber PAC."
That is State Chamber folks, you can't be against illegal immigration, pro life, against Sharia law, pro 2nd Amendment, against tax credits, against corporate welfare or support the Constitution if you accept money from these people. You cannot follow the ten major planks of the Oklahoma Republican Party if you accept their coin. End of debate.
But like all liars McCarhill fabricated one too many stories, giving us definitive proof that they are fabricating their "facts" on a regular basis. McCarhill wrote this in the story labeled "OPEA Endorses McBride; Is Terrill Pulling Strings In Sullivan Campaign?"
on August 8th:
"She used language virtually identical to that used by Terrill, and by Gerhart on his website."
Hate to break it to you Mike and Neva, but our website hasn't been updated since May of 2011, long before Paula Sullivan and Mark McBride were on anyone's radar. Now both of you need to provide examples of "virtually identical" language on our website or be exposed once again as the liars that you are.
Now, for Gods sake, is McCarhill so obtuse that they don't get that the Oklahoma Public Employees Association isn't likely to support a conservative that is interested in following the Republican Party Platform of cutting government waste and downsizing government? Aren't they far more likely to support a big government advocate?
Interestingly enough I get blamed for the language that the Oklahoman used in the Sullivan interview. Mrs. Sullivan's son allegedly commented on The McCarhill Report stating that I gave the quotes which never happened. Oh well, take it as a compliment as the Sooner Tea Party is the boogy man to the State Chamber types. Being blamed for everything just shows that they think we are everywhere and the cause of all their troubles. We have no problem with allowing them to think that.
But if you visit the McCarhill Report you will catch comments outing Mark McBride's criminal history and the multiple court cases and judgments against him as well as comments about his son and child support. It all appears to be true as far as we can tell at this point. The court records are there for anyone to find. The offenses range from the minor offenses of failure to carry proof of insurance, refusal to wear a seat belt, following too closely, and multiple speeding tickets one of which was severe enough to cause the suspension of McBride's drivers license. The public safety profile paints a picture of a rude and aggressive driver that has little regard for the safety of others.
District Court records show a long history of lawsuits and garnished wages ranging from medical providers

prior

to his wife's illness to the Oklahoma Tax Commission and evidence of multiple marriages. I've heard there were also tax liens on him and given the Oklahoma Tax Commission court case I wouldn't dismiss the claims. McBride's wife did become ill, very ill, and unpaid medical bills can be explained

after she became ill

although I would ask myself if I wouldn't pay all my personal bills regardless of who is owed before running for public office.
McBride was also convicted of a misdemeanor for driving during the time when his driver's license was suspended. McBride was caught and convicted of driving with a suspended drivers license, a terrible testimony to his judgment and his respect for the rule of law.
On a personal level Mark McBride is packing a lot of baggage as well. We have a nice email from his former daughter in law coming out in the Oklahoma-Guardian where she outlined quite a story against Mark and his son for avoiding child support and abandoning his family for a new, younger woman. Mark McBride is even accused of yelling at and accusing his former daughter in law of cheating on his son during her pregnancy while the woman was confined to bed rest due to a delicate condition!
Good Lord… Tax liens, can't follow the law well enough to keep a drivers license, getting sued for unpaid bills, how is this man remotely ready to represent 38,000 Oklahomans at the Capitol? He can't follow the law and pay his bills but he wants to tell the rest of us how to live and to pass laws? He is supported by a public employees union and the State Chamber folks and Charlie Meadows thinks he is conservative? No wonder Mrs. Sullivan called Charlie Meadows a fraud! I wouldn't go that far. For all his faults Charlie means well, he is just clueless and out of touch.
But the McCarhill Report has jumped the shark, a term that refers to a signature moment when a organization or event has declined in quality so much as to become ill relevant, when the principles must become so desperate with gimmicks to hold an audience that they lose all credibility. Life has conspired to take Mike McCarville's career down in an inglorious end where he has little choice but to take the State Chamber's money in trade for incredibly unbelievable propaganda articles. If you take the time to read some of the comments on his articles you will notice that he seems to be getting a lot of his information from comment posters and recycling them into blog posts. Like the State Chamber he and Neva have prostituted themselves to the point that he is becoming radioactive to the sources of inside information as the quality of his work declines with his obviously declining health and mental capacity. How sad of an end to someone that once carried the conservative banner.
Here are all the House members in two
fifty member blocks of email addresses
. Use Bcc in your email address header and email fifty of them with one email yet they won't know who else got the email.
Rem
ember to strip the unsubscribe link before forwarding this newsletter to prevent someone from taking you off our list! Use our forward this email link at the top of the newsletter to prevent being accidently unsubscribed.
Money is always needed for printing costs, postage, sign materials, and robo call costs. We are tightfisted; we will spend your hard earned money wisely and frugally as we do our very best to clean up Oklahoma politicians so we can begin to clean up our country.
You can donate by sending a check to Sooner Tea party, 358 North Rockwell Ave, Oklahoma City, OK, 73127 or visit Soonerteaparty.org and use the Paypal donation button.