It's time to renew your IEFLA membership for 2013.
IEFLA is sending you this complimentary issue of The Polyglot. Memberships expire on December 31, 2012. To continue receiving The Polyglot and discounts on IEFLA Workshops, renew your membership for 2013 now. Download a membership renewal form at http://www.iefla.org/. Membership is only $15 for a whole year. Memberships are complimentary for student teachers and first year teachers.

The Digital Polyglot
A publication of the Inland Empire World Language Association since 1985
December, 2012
IN THIS ISSUE:
A Mini-grant for You!
IEFLA Calendar
Easy-to-get CLTA Travel Grants
Easy-to-get SWCOLT Travel Grants
Coca Cola Navidad 2012, Madrid
Tech Corner: Edmodo
Get YouTube videos without the ads
Audio Sources in Spanish
ACTFL Video Contest
Christmas for All
Bring the world to your school!
CLTA Conference in Orange County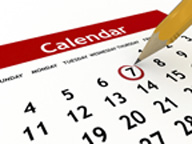 IEFLA Calendar of Language Events
LAND A "MINI-GRANT" FOR YOUR CLASS!
Postmark Deadline January 5, 2013
Three $200 mini-grants will be awarded by IEFLA.  These mini-grants are intended to help teachers and/or foreign language departments to enhance instruction for students learning foreign languages.   Applicants must be current (2013) IEFLA members.
Proposals funded in the past included monies to attend a play in the target language, special classroom funding, Blaine Ray TPRS readers, funding to buy children's books, readers in the target language, and others.
Download an application form from the IEFLA website.
Effective Second Language Acquisition with Stephen Krashen
December 13, 2012, Ontarion Convention Center, 8:30 a.m. - 3:30 p.m. $229 Information and registration. Parking $9.
IEFLA Events
January 5, 2013, Deadline for Mini-Grant Submissions. Download application http://www.iefla.org.
April 24, 2013, 5:00 p.m. Honors Reception for your outstanding language students at Cal State San Bernardino.
CLTA Event
February 27-March 3, 2013, CLTA Conference Hyatt Orange County Garden Grove, CA. http://www.clta.net/conference/.
SWCOLT Event
SWCOLT Conference is in Las Vegas/Henderson, Nevada. This conference is for the eight states in the southwest.   April 4-6, 2013. http://www.swcolt.org/
Money, Money, Money Money!
California Language Teachers' Association Grants
Application deadline January 15, 2013
For more information and application forms go to http://www.clta.net/awards/.
Spanish Embassy Grant to study in Spain
Centro MundoLengua, Seville, Spain
French Government Grant to study in France
Quebec Grant to study in Quebec
Goethe Institut Grant to study in Germany
Japan Foundation Grant to study in Japan
Italian Government Grant to study in Italy
Memorial Scholarship for travel/study custom designed by the applicant
Sydney Gorman Scholarship for teachers who are in the first four years of teaching to attend CLTA Conference or other CLTA professional development activity.
LangAbroad Grant for travel expenses associated with study abroad. You may apply for this grant by itself or to accompany the other grants.
Southwest Conference on Language Teaching (SWCOLT) Scholarships
Application deadline December 31, 2012.
For applications and additional information go to http://swcolt.org/awards.htm.
SWCOLT is the organization of the 8 southwest states formed to provide an annual conference for World Language Teachers. The next conference is in April in Las Vegas (Henderson), Nevada. For these scholarships you don't have to be a member of SWCOLT, but if you receive the scholarship, you will be asked to join.  For applications and additional information go to http://swcolt.org/awards.htm
For Spanish teachers
Spain - Centro MundoLengua's AP Summer Institute for Teachers in Sevilla, Spain, from June 23 to July 6, 2013.
Cuernavaca, Mexico - The Universidad Internacional-The Center for Linguistic Multicultural Studies Scholarshipl
Cuernavaca, Mexico - The Cemanáhauc Educational Community Scholarship offers two-weeks of study anytime in 2013, housing (double occupancy) with all meals.
Cuzco, Peru - The Dr. Candace Dugan Scholarship at Academia Latinoamericana de Español - July 8th to 21st, 2013 and The scholarship includes registration, tuition for two weeks, housing with a host family (double occupancy), breakfast and dinner each day, and laundry service.  .
For Japanese teachers
The Japan Foundation Los Angeles office provides several scholarship/grant programs, and they have a short-term teacher training course over the summer in Japan. For this scholarship you apply directly to the program at http://www.jflalc.org/grants-jle-teachertraining.html

Videos
YouTube Clip of the Month
Spanish Language Coca-Cola Commercial - Coca Cola Navidad 2012, Madrid
Please take the IEFLA Survey.
What can IEFLA do to make your job easier? IEFLA is eager to get your feedback.
Click here to take the IEFLA Survey. There are only 11 questions and it will take about 2 minutes.
Tech Corner 

Each month we will explore a different aspect of technology that can help you in your classroom.  This month:  Edmodo
Edmodo is a free classroom management tool where students can communicate via an interface that is like other social networking sites.  Create quizzes, surveys, and upload assignments.  All free!!
How to use Edmodo:
Check if your school requires parent permission before having students sign up on websites or if it is included in your school's Internet agreement.
Go to Edmodo.com and click on the Learn about Edmodo video.
Create a your free account.
To test your "new" classroom, create a dummy student account so you can try it out.
---
YouTube Helpful Tip
Get YouTube videos without the ads.  Check out videopure.com
---
Free Language Resources!
Free language teaching resources from the U.S. Department of Education's Language Resource Centers.  For anyone unfamiliar with the LRCs, their website has a wealth of information, resources, guides, and materials for teaching foreign languages http://nflrc.msu.edu/
---
Audio Sources in Spanish
http://voicethread.com/
http://woices.com/
http://www.audiria.com/
http://spanish-podcast.com/
http://www.spanishpodcast.org/
http://www.notesinspanish.com/
http://radiolingua.com/shows/spanish/coffee-break-spanish/
http://medicalspanishpodcast.com/
http://spanishpod.com/
http://www.podcastingnews.com/forum/links.php?id=32

ACTFL Video Contest
Deadline is December 20, 2012
Do you have some creative students who would like to make a video promoting the study of world languages?  The ACTFL Video Contest 2013 is now open! You can register and upload your video on this website.
http://actflvideocontest.org
ACTFL is proud to present a national student video contest to celebrate Discover Languages month during February 2013! This effort is part of the sustained Discover Languages public awareness campaign, which is designed to bring media attention to the critical need of all students to have the opportunity to learn a second language.
Students across the country, from elementary school through college age, are encouraged to submit videos on how language learning has been important in their lives. The videos will be judged for originality and creativity by a celebrity panel of judges and cash and product prizes will be awarded to the students who produce the winning videos.
Submission guidelines.
The video submission deadline is December 20, 2012, 12 pm Eastern Standard Time.

Christmas For All

Check out these Christmas videos
Activities
Have students make Christmas cards for the entire support staff (secretaries, cafeteria, janitors, etc.)  Advanced students can write well wishing statements in the subjunctive.
Online Activities
French
http://www.quia.com/pages/sefrench.html
Spanish
http://www.quia.com/pages/sespanish.html
Eleven Christmas Activities

The culture and history of Christmas and other religious events of the culture that we are teaching provide an incredibly rich opportunity for learning but, as institutions representing government, schools must remember the religious elements of the holiday so that they do not infringe on the constitutional rights of their students and their families. Teachers must be careful not to cross the line between teaching about religious holidays (which is permitted) and celebrating religious holidays (which is not). Teaching about a religious holiday is constitutional if it furthers a genuine secular program of education, is presented objectively, and does not have the effect of advancing religion through simulating or participating in a sacred ritual or practice. For more guiding information and principles regarding the teaching about religious holidays in public schools, download the latest edition of the California 3Rs - Rights, Respect, and Responsibility at 
http://score.rims.k12.ca.us/score_lessons/3rs/bulletins/3RsBulletin_Nov_03.pdf
Read Lady of Guadalupe legend; Students make paper Mexican flores (out of red or various colors of tissue paper and pipe cleaners [chenille sticks].
Read the story of the Poinsietta (the Christmas [or "winter" flower]; Students make poinsietta.  Ask other teachers to cooperate with this one: Explain Las Posadas; Students go in groups to various classes to wish them Merry Christmas and ask if they have room. Teachers respond in the negative. By the time students return to your class, there are some light snacks for them to enjoy. Again, you may to explain the cultural aspects of this, too. (from Nancy Hedin via FLTeach)
Research Christmas-New Year activities in various countries.  Look for the "globos de papel" in Colombia, also burning the muñeco in  Ecuador for Año Nuevo, also wearing yellow underwear and carrying a suitcase around the block.
Research weather in various countries at Christmas.  I was once in Argentina on Christmas and it was 43 degrees - Centigrade.  How would that affect your choice of Christmas carols?  Would you sing "White Christmas" if you're going to the beach? Christmas traditions are very related to weather, and you'd be surprised how much cold weather plays into our ideas of "Christmas" clothes (sweaters), gifts (sweaters, slippers), songs (Rudolph, Santa) and food.
Research Christmas decorations.  Make a nacimiento or crèche with les santons.  Make that the centerpiece of your room decorations.  Do it in the target language.  Learn the vocab and practice words for here, there, near, far, in front of, behind, etc.
Research Christmas food.  
Do Christmas Carols with your class.  Which ones are imported?  Use them as good pronunciation practice. Then take the class Christmas caroling.  Use the Christmas Jukebox to find songs in the target language.
Celebrate Reyes Magos and La fête des rois as soon as you get back after the holidays.  
How would a foreigner "see"  US customs?  For example - the Christmas after we adopted an 11-year-old Costa Rican, my mother made a Christmas stocking for him.  He opened the package in early December, and was totally confused. The stocking didn't fit, and there was only one, and it would certainly be uncomfortable with all those decorations.  How would an exchange student see our Christmas?
Do a mini Marché de Noël in your class.  Have groups represent different areas in France and "sell" different specialties of that region.
Have students do the Webquest about Holiday Traditions in the world.
PowerPoint of Christmas Traditions
I post on my wiki the PowerPoints that I use in class so that students who are absent (or who need to check their notes just before a test)
have access to them. If you are interested in my Christmas PowerPoints, they are located at
http://maestrastacy.wikispaces.com/Tradiciones+navide%C3%B1as
Below the "Tradiciones navidenas" are other pages with villancicos (most are by Cecilia Echenique, a Chilean singer) and one of fiestas y
feriados that has a glorious TV commercial of panettone, close to the bottom.
These PPTs have been useful in class, but they aren't exactly the final word on anything. Spanish is not my first language, so you may
(=certainly will) find errors of language or fact. I try, but ...

Carol
crjs@mac.com
Nota bene: Be sure to preview the PowerPoint to make sure it is appropriate for you students. If any parts aren't, you can edit it. Ed.
Some printable Christmas stuff - games, songs etc - and uploaded to TES resources:
Noël Blanc:
http://www.tes.co.uk/teaching-resource/No-and-235-l-blanc-White-Christmas-Song-6065031/
Mon beau sapin:
http://www.tes.co.uk/teaching-resource/Mon-beau-sapin-6063578/
French pic-based vocab resources:
http://www.tes.co.uk/teaching-resource/French-Christmas-Vocab-pic-based-pdfs-6064717/
French - a short text about Christmas (using many of the vocab items above):
http://www.tes.co.uk/teaching-resource/No-and-235-l-en-France-short-text-lots-of-pdfs-6064713/
Spanish: Blanca Navidad (White Christmas Song):
http://www.tes.co.uk/teaching-resource/-and-quot-Blanca-Navidad-and-quot-song-equals-White-Christmas-6065268/
Merry Christmas :)
Martin Lapworth
http://www.taskmagic.co.uk

BRING THE WORLD TO YOUR SCHOOL!
Explore these fully funded programs that are supported by the Bureau of Educational and Cultural Affairs of the U.S. Department of State and implemented by American Councils for International Education!
 
HOST A GUEST TEACHER
The Teachers of Critical Languages Program (TCLP) places EFL teachers from China and Egypt in U.S. K-12 host schools for an academic year where they teach Mandarin or Arabic language and culture. TCLP provides teachers' salaries, healthcare, roundtrip airfare, training, professional development funds, and ongoing program support. Selected host schools also receive access to grant opportunities to support language learning projects. For more information, please visit http://www.tclprogram.org. To speak with alumni about their TCLP experience, join an online webinar.
Program Application Deadline: January 23, 2013

CONNECT INTERNATIONALLY
The Educational Seminars Program provides short-term professional development opportunities to teachers and administrators from around the world, for 3 week reciprocal exchange programs (Brazil, Portugal) and 2-5 week one-way professional development programs (India, China).  Educational Seminars provide airfare, training, travel health care, and living costs.  Visit http://www.americancouncils.org/es for updates and more information or email edseminars@americancouncils.org
Program Application Deadlines:  January 7, 2013 (India); April 1, 2013 (Brazil, Portugal); TBD, 2013 (China)
 
STUDY LANGUAGE IN CHINA
The Intensive Summer Language Institute (ISLI) provides fully funded fellowships for non-native speakers of Chinese who are teaching Chinese to spend six weeks overseas studying intermediate and advanced-level Chinese in Changchun, China. Fellowships are available to current K-12 teachers and community college instructors of Mandarin Chinese, as well as to students enrolled in education programs who intend to teach Mandarin. Participants earn ten hours of graduate credit through Bryn Mawr College, and are provided with peer tutors and roundtrip airfare. All travel and study-related costs are fully covered. Vist http://www.americancouncils.org/isli or email isli@americancouncils.org for more information.
Program Application Deadline: February 11, 2013

CLTA Conference 2013
Hyatt Regency Orange County
 Register Now for the 2013 CLTA Conference!
February 27, 2013 – March 3, 2013
CLTA is pleased to announce the registration form is now online for the 2013 CLTA Conference in Orange County.
We are proud to host our members at the Hyatt Regency Orange County. Follow the link and register for your room, now!
Special Price for Early Bird Registrations postmarked by December 31, 2012.
For conference information and registration go to http://www.clta.net/conference/
Do your students qualify for the Seal of Biliteracy?
State Schools Chief Tom Torlakson Announces More
Than 10,000 Students Earn New State Seal of Biliteracy

Seal Recognizing Proficiency in Multiple Languages is First of its Kind in the Nation
For more information, please visit the State Seal of Biliteracy - Resources Web site.
SACRAMENTO—More than 10,000 graduating high school students across California have earned the first state recognition in the nation for achieving proficiency in multiple languages, State Superintendent of Public Instruction Tom Torlakson announced today.
The "State Seal of Biliteracy" was established per Assembly Bill 815 (Brownley) to recognize high school graduates who have attained a high level of proficiency in speaking, reading, and writing in one or more languages in addition to English. It takes the form of a gold seal affixed to the high school diplomas of qualified students. School district participation in the program is voluntary.
"Fluency in a second language helps our students be well-prepared to compete in a global marketplace," Torlakson said. "The gold seal on their high school diploma recognizes and celebrates a second language as an asset not just for themselves, but for our state, nation, and world."
More than 70 percent of students earned the seal by demonstrating proficiency in Spanish, followed by French (10 percent) and Mandarin (7 percent), with Japanese, Cantonese, and German registering at 2 percent each. Altogether, students earned the seal for demonstrated proficiency in 40 different languages, including American Sign.
To qualify for the State Seal of Biliteracy, high school graduates must meet all of the following criteria:
Completion of all English-language arts requirements for graduation with an overall grade point average of 2.0 or above in those classes.
Passing the California Standards Test in English-language arts administered in grade 11 at the "proficient" level.
Proficiency in one or more languages in addition to English, demonstrated by passing a foreign language Advanced Placement examination with a score of three or higher or an International Baccalaureate examination with a score of four or higher; or by successful completion of a four-year high school course of study in a world language and attainment of an overall grade point average of 3.0 or above in that course of study.
For more information, please visit the State Seal of Biliteracy - Resources Web site.
The Polyglot is a publication of the Inland Empire Foreign Language Association. For questions or comments, contact Bethany Thompson, editor, bethany_thompson@avusd.org or Trini Avalos, Trini Avalos, trios327@gmail.com. Would you like to help with the Polyglot? Contact Bethany Thompson, editor, a bethany_thompson@avusd.org.