INDUSTRY UNITES TO FIGHT EU PLANS…
…MORE LOBBYING TO COME AS BUSINESS GETS TOUGH
ARROW VIDEO PROMO RETURNS TO STORES
BASE AWARDS SHORTLIST: MORE REACTION
FRANCO'S IN THE RIGHT LANE
KALEIDOSCOPE HITS THE RIGHT NOTES
MATCHBOX SHEPHERDS RELEASE TO TRADE
88 FILMS HEADS TO THE VAULT
SCREENBOUND'S GETTY ADDRESS
QUOTE OF THE WEEK
---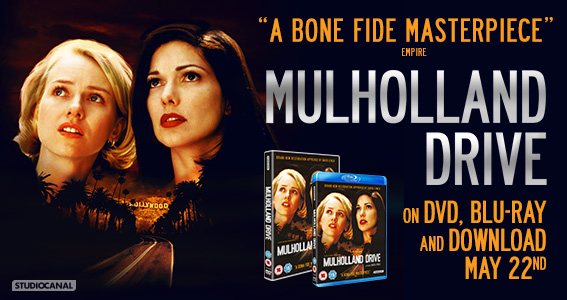 ---
If you can't read this newsletter or see the ads, please click here
It Was A Good Week For... Line Of Duty, dominating conversations everyhere…
It Was A Bad Week For… The fightback against EU Digital Single Market proposals starts here…
With the annual Cannes film market looming large, distributors and producers across Europe are becoming increasingly concerned about the EU's plans for the Digital Single Market and the potential threat to territorial rights agreements which could effectively wipe out their businesses, as the European Commission looks at the possibility of effectively negating country by country rights deals by allowing EU citizens access to films and services across Europe. And the film and TV industry has this week upped its lobbying, firing off a strongly worded letter to EU chiefs, including Donald Tusk, warning them of the implications. It's the start of a fierce campaign to protect rights and the letter has been signed by UK industry chiefs and their counterparts in other EU states. BASE is among those signing, with independents from Abbey to Arrow and Studiocanal also among the signing. The letter warns: "We strongly advise against measures that further threaten cultural diversity, growth and sustainable jobs for creative talent and skilled workers, as well as future investments in the audiovisual sector in Europe. Absolute territorial exclusivity is the cornerstone of creativity and investment in European audiovisual works and other protected content. The default rule set out in the proposed Regulation amounts to 'buy a license for one Member State, get the rest of the EU for free'. This has a negative impact on the value of rights in the various distribution channels and territories. The proposed Regulation "leaves considerable uncertainty with regard to the sustainability of financing the development and production of content, distribution business models and the commercial freedom to license of many European content producers, creators and investors to the detriment of cultural diversity, industry growth and, ultimately, European consumers' choice."
We spoke to BASE lobbying expert Lavinia Carey about the letter and what's next for the proposals and the campaign against them. She said: "This more strongly worded warning to the European Commission President and others about the damage that will be done to the film, video and television sectors if their plans for the Digital Single Market succeed in removing producers' commercial freedom to license works by territory, is timed to hit the desks of the EC and EU officials before this month's important meetings in Brussels. BASE and its partners are calling for the preservation of absolute territorial exclusivity so vital to generating pre-production finance for audio-visual content. Several Member States continue to express reservations at the European Council, but opposition needs to be strengthened and sustained. We are therefore increasing lobbying pressure on the European legislators by reinforcing our outreach to the Council and the European Parliament. The letter is being sent to MEPs (including the British MEPs, who can still support us while they're there) and also circulated within Whitehall and Westminster to encourage our Government to speak out for UK AV industry. It will be used by the IVF and others in a meeting on territoriality during the Cannes Film Festival and will be complimented by other lobbying activities. On June 20 a Territoriality Summit is being organised and co-hosted by the IVF in cooperation with FIAPF and the MPA, two minutes' walking distance from the European Parliament. With the European legislators – Member States and Members of the European Parliament – as a key target, it will be open to participation by all IVF, FIAPF and MPA members for a closed session and will involve a wider range of guests for several public sessions. BASE is supporting all this activity."
---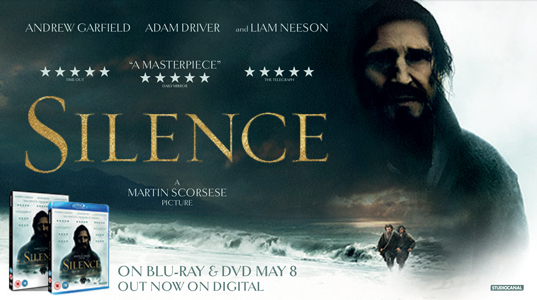 ---
Meanwhile, the latest tale from the Star Wars universe, Rogue One, is set to continue its reign atop the charts, according to the midweek bulletin from the Official Charts Company, making it four weeks at the top. It had added another 20,000 or so units in the first part of the week and fought off competition from other biggies such as Moana and Fantastic Beasts And Where To Find Them, at numbers two and three respectively in the midweeks. Meanwhile, new entries in the midweek charts include Why Him at number five (see below for more on the James Franco comedy) and sci-fi flick The Winter Soldier at number 10. Fallen is in at number 14, two places ahead of another newbie, I.T. starring Pierce Brosnan. Taking Earth is in at number 20.
Also in stores this week, the ever-wonderful Arrow Video imprint has returned to HMV and Fopp stores, with a major promotion for the imprint in 110 stores and online. The promotion takes in 100 titles across Blu-ray and DVD and runs for eight weeks. Commenting on the promotion, Arrow's head of sales Peter Thompson said: "We're delighted to partner with HMV and Fopp again to offer fans of Arrow Video a chance to fill gaps in their collection. Following the success of the promotion last year, it has doubled in size and now available in a wider store base. Securing campaign support as an indie is an ever-growing challenge, but HMV and Fopp have both been incredibly supportive and they are the natural destination for fans of our label."
More on the BASE Awards shortlist, unveiled last week, and, as we noted, Lionsgate was one of the best performers, its four inclusions on the list was one of the best from an independent. As noted, it earned plaudits for its campaigns for Molly Moon And The Incredible Book Of Hypnotism in the children's marketing category, The Guv'nor in special interest, Dirty Dancing in catalogue single product and USS Indianapolis in film non-theatrical. Commenting on their raft of nominations, Lionsgate's Marie-Claire Benson said: "In a particularly competitive year, we're delighted to receive 4 nominations. The Lionsgate team have always strived to inject creativity and passion into each project, and it's very pleasing when this is recognised by our peers. We're looking forward to celebrating with the rest of the industry next month." The event takes place on June 8 at Tobacco Dock, east London. For ticket details, contact vicki@baseorg.uk.
---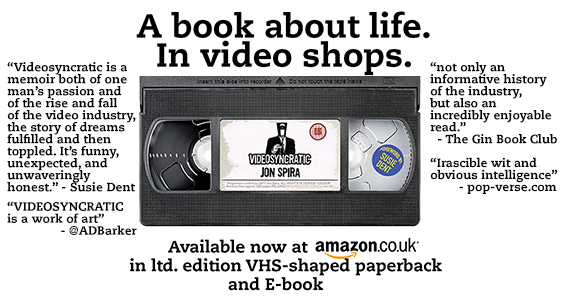 ---
To the Bloomsbury Lanes ten-pin bowling centre, in Bloomsbury, central London, to mark this week's release of Why Him? the James Franco and Bryan Cranston comedy that sees the former starring as a wayward creative, tattooed type who dates the straight-laced latter's daughter. The event saw assorted journalists and others bowling, playing table tennis and other sports ahead of a screening of the film itself. The whole event went down a storm and, as ever, it's great to see a company hosting an event of such size to launch a new home entertainment release. Attendees included The outlets that attended were: Hey U Guys, The Hollywood News, The Fan Carpet, Comedy Central, The Hook, Ikon London Magazine Online, Gay Times Social, Yahoo! Celeb Social, Yahoo! Movies Social, Metro Entertainment – Social and Daily Mirror – Social.and us at The Raygun. It all helped the film get off to a strong start too, as its appearance in the midweek bulletin testifies.
Meanwhile, also from Fox this week, and on the back of its strong theatrical performance, almost £23 million taken at UK cinemas as part of a huge global haul, the studio this week announced the release date for Logan, the farewell to the solo X-Man's adventures in this Hugh Jackman incarnation. As befits such a big Marvel comic book franchise, the announcement was a worldwide one, with other territories, notably the US, also unveiling its release date. On these shores, the film is due on June 24 as a digital download and on July 10 on DVD, Blu-ray and 4k Ultra HD too. What's more, as well as a director's commentary, deleted scenes and behind the scenes doc, the film comes complete with a black and white version of the film, Logan Noir. The B&W version was hatched, director James Mangold noted, when taking pictures during the filming and he "noticed how striking and dramatic our gritty settings and characters appeared in monochrome". The film is getting a one night only theatrical release in the US, and the director added via Twitter: "In converting to b&w , one must determine which hues go dark/ light, adjust contrast, blacks. Turning down colour on tv just makes grey mush."
The world has gone Line Of Duty bonkers again this week, as election fever was postponed and everyone became even more obsessed with Ac12 and its anti-corruption activities. Rarely has a programme seen as much activity ahead of the transmission of the final episode (it aired on Sunday night, April 30), with the programme dominating water cooler conversations (proving that, in the svod age, these things can still happen); massive viewing audiences (9 million and counting for the finale); further sales for the complete box set of the first three series; the cast and crew, including creator Jed Mercurio and chief copper Adrian Dunbar, heading around TV, radio and print publications to push Monday May 8's release from Acorn of DVD and Blu-ray SKUs of series four and complete box sets. And this one is set to run too - two further seasons of the programme have been commissioned. Commenting on the release, due on Monday, Acorn's Joint Head of Marketing Helen Squire said:
"News of a Series 6 commission for Line of Duty could not have come at a better time. With the Line of Duty 1-3 Boxset still at number one in the TV chart (OCC) and the franchise occupying three of the Top 10 positions, everything is set for a fantastic week of sales next week as we release Series 4 on DVD along with a 1-4 Boxset. Our marketing so far, with outstanding press placement from Debbie Murray at Aim Publicity, has ensured that the buzz created already by the series has extended from the series finale last Sunday right through to the first week of release. Hey, when it comes to generating DVD sales, it's all In The Line of Duty."
Also currently wowing TV audiences is the latest series of Doctor Who, which has finally returned to our screens after what seemed like an eternity. And BBC Worldwide has this week unveiled a release date for the home entertainment release of this, the tenth outing for the revived Timelord's adventures. It's being released in two parts, with Part 1 available on May 29 and Part 2 arriving on July 17. Each one contains six episodes, and a Complete Series set will arrive later this year. As well as additional material, both releases will contain exclusive art cards in both DVD and Blu-ray formats. And don't just take our word for the fact that Peter Capaldi's latest series is another winner, the reviews are strong too: the Telegraph said it was "an excellent adventure", the Mirror described it as "a punchy outing that covers all the bases", while, online, Digital Spy said it was "a fun, old school outing".
---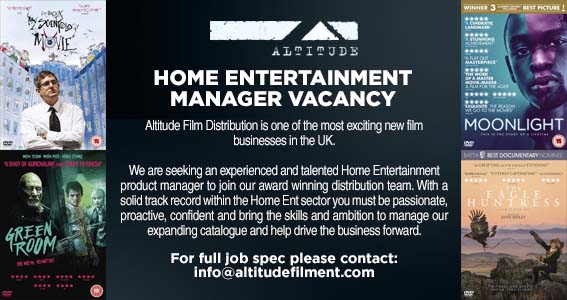 ---
Studiocanal is as busy as ever, with a raft of big releases on the way, with the latest from the legend that is Martin Scorsese due on Monday May 8 in the shape of Silence. Commenting on the release, the company's Kelly Morris said: "Martin Scorsese has been on a 28 year journey to bring his epic masterpiece Silence to the big screen, that alone makes the film worthy of a watch! Visually striking and starring a stellar cast including Andrew Garfield and Adam Driver, who face the ultimate test of faith when they travel to Japan in search of their missing mentor played by Liam Neeson. The film is a must own for Scorsese fans and the release is backed by full retail distribution, plus TV, press and digital campaigns, along with a strong PR campaign supported by Scorsese."
More from Studiocanal, as the company continues to mine its vast catalogue of titles. The Graduate is celebrating its 50th anniversary this year and will benefit from a new 4K restoration and will air in June at the BFI Southbank ahead of an all-singing all-dancing DVD and Blu-ray release in July. And the company is also premiering a 4K restoration Bunuel's classic Belle De Jour at Cannes later this month, ahead of a Blu-ray and DVD release later in the summer. Commenting on the brace of catalogue classics, the company's Alison Arber said: "We are very excited to be celebrating the 50th anniversary of two classic titles in the Studiocanal catalogue this year – The Graduate, starring Dustin Hoffman in his first ever film role and Buñuel masterpiece Belle de Jour. The Graduate has been stunningly restored in 4k and will be in cinemas in June with a special edition BD and DVD in July full of brand new extra content. This year's Cannes festival will see the premiere screening of a brand new 4k restoration of Belle de Jour, with the inimitable Catherine Deneuve in attendance – this will be followed by theatrical screenings and special edition DVD and Blu-ray later in the year, plus a brand new Bunuel boxset."
Universal is going monster crazy with a raft of releases ahead of the return of The Mummy, now with Tom Cruise front and centre. It has mined its archives of classic, early horror for a series of releases under the banner of The Legacy Collection due on Monday May 8. Each of the box sets includes every Universal appearance for each of its monsters – The Mummy Collection includes four sequels – The Mummy's Curse, The Mummy's Tomb, The Mummy's Hand an The Mummy's Ghost as well as comedy horror in the shape of Abbott & Costello Meet The Mummy and there are similarly weighty packages for Frankenstein, Dracula and The Wolf Man. In addition, each set contains documentaries and commentaries. Marketing support includes social media activity targeted towards horror and film fans. Commenting on the release, marketing manager John Partridge said: "It is becoming rarer these days to find new to Blu-ray titles of significance to collectors and I am pleased that the drafting opportunity provided by the new Tom Cruise Mummy theatrical release has afforded us an opportunity to revisit these classic films. There are still sequels to The Invisible Man and Creature From The Black Lagoon in the Universal vaults that we will look to release in a second wave next year."
And there's more monsters, albeit creatures of an entirely different kind due on Monday May 8 from Universal. The family-flavoured film sees a monster truck built by a high school student literally becoming a monster. It's being supported by a week long TV advertising campaign across children's channels such as Nickelodeon, Nick Toons and Disney XD, as well as Sky 1 targeting programmes such as The Simpsons. Each of the separate bursts will feature different creatives, with the latter aimed at parents as well as kids, this will also run across Facebook. There's also a promotion with Whipper Snapper Kids, which will see up to £50,000 activity sheets of offering prizes to kids. Universal product manager Emily Evans said: "Monster Trucks has been such a fun campaign to work on, everybody is going to love cheeky Creech!"
Sticking with Universal, and the company has more on Monday, as the second season of The Last Kingdom, the Carnival-produced series based on Bernard Cornwell's The Saxon Stories. As well as Blu-ray and DVD SKUs of the second season, there's also corresponding box sets of both seasons. The release is supported with digital and press advertising, while PR includes a set visit for journalists with corresponding coverage. Commenting on the release, senior product manager Steve White said: ""It is great pleasure to bring to market such a high caliber show from Carnival Films. The Last Kingdom has added a dash of grit and adventure to the BBCs drama slate, and we hope that fans enjoy owning The Last Kingdom on DVD as much as we enjoy working on it."
And lastly from Universal, the studio is gearing itself up for the release of animated family tale Sing. We'll cover the marketing in more detail soon, but the major has this week unveiled a nationwide karaoke bus tour around the May 22 release. It kicks off on the Sunday before release, at Westfield, with singer and TV personality Stacey Solomon hosting the event, before heading to Bristol, Birmingham and Manchester. Visitors to the bus will be able to sing any one of 42 songs from the film, while Universal is also partnering with Chickenshed, adding a charity element to the proceedings. Solomon herself said: "From karaoke queens to wannabe pop stars, I can't wait to meet everyone at the Sing karaoke bus tour! My kids and I absolutely love the film and to collaborate on this wonderful campaign for such an amazing cause is just fantastic. I got my foot in the door through the music industry so I really can't wait to meet budding musicians!" Meanwhile Chickenshed's Kevin Metchear added: "We are delighted to hop on board the SING karaoke bus tour to raise funds for our pioneering musical theatre charity. We hope that this campaign will bring children and young people one step closer to achieving their full potential while having a great deal of fun in the process. We are so privileged to be a part of this campaign and having Stacey Solomon launch the event with us is just perfect. Stacey is someone who knows just how uplifting, therapeutic and confidence building singing can be for young people."
---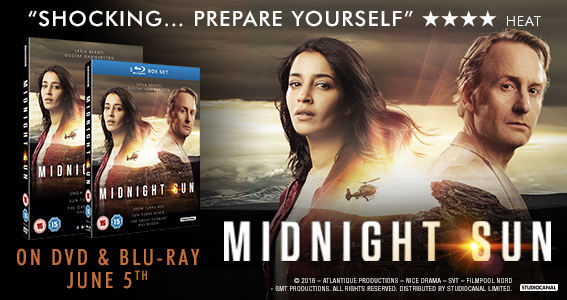 ---
Kaleidoscope is gearing itself up for a trio of music related releases in the coming weeks, with a wildly different selection of three titles which all look at revolutionary moments and figures from the world of rock. First up on digital download on May 22 and physical formats a week later, is The Damned – Don't You Wish We Were Dead, which looks at the life and times of one of the trailblazing punk rock outfit, and offers up a warts n all look at the highs and lows of their 40-plus years n the business. This is followed by Shot! The Psycho-Spiritual Mantra Of Rock, which looks at rock snapper Mick Rock, whose subjects include such luminaries as David Bowie and Lou Reed. It's launching with a week long theatrical Q&A tour with the snapper himself in early July, with a digital download release at that time ahead of its physical bow. Sandwiched between those is It Was Fifty Years Ago Today! The Beatles: Sgt Pepper & Beyond, already mentioned here, which will also benefit from a theatrical Q&A tour with director Alan G Parker. The Beatles doc celebrating the seminal album is due in cinemas on May 26, with a special event in Liverpool on June 1 ahead of a June 5 DVD and Blu-ray release. Commenting on the titles, Kaleidoscope's marketing director Adam Sergeant said: "We are thrilled to have a trio of highly anticipated music docs coming to market. For all we are using talent smartly to profile the products through selected theatrical dating, in-store appearances for physical and PR junkets, and we are able to maximise the impact of our ABL spend by sharing space between the titles. These titles also present a great opportunity to be playful with our releases windows, to best maximise return and offer customers the widest choice of purchasing options whilst wider awareness is at its strongest. The Beatles release is especially exciting, given we are planning a two venue premiere in Liverpool on June 1– 50 years to the very day since the album that inspired it was released!"
Independent Matchbox Films is heading to cinemas with the release of Raindance prize-winner and festival favourite The Shepherd, a Spanish title looking at the eponymous sheep herder whose way of life is threatened by developers. The film is due at cinemas at the start of June ahead of a home entertainment bow via WIldstar at the end of July. Director Jonathan Cenzual Burley said: "Every filmmaker wants to see their film in a cinema, it's the pinnacle of what we work for. But in the case of The Shepherd I'm extremely happy about its release because of the film's subject matter. I want to reach as many people as possible, to make this critique on greed heard, especially at the moment, where greed seems to be the driving force behind everything. I believe it's important to stop for a second and to really think about what moral barriers we are willing to cross and to what extent we will allow people to abuse others just because they think they can."
Talking of WIldstar, we haven't featured one of the sales outfit's labels 88 Films for a while, so we went for an update on the independent genre specialist. And the company is firing on all cylinders, ending a record 2016 in style and this year expanding its Italian, Slasher and Asian imprints. What's more, the company is also launching another sub-label in the shape of 88 Vault. Here's 88 Films' Richard Elliott on the label's plans: "2016 was a fantastic year for 88 with turnover increasing by over 40 per cent and profitability well up too. We hope to build on the success of 2016 this year and beyond. We've already released some terrific titles in our Italian, Slasher and Asian collections this year and we have many more planned but also we have the launch of our new range, 88 Vault which showcases lost or forgotten grindhouse films that cult collectors will love. 88 continues to go from strength to strength in a challenging market and a lot of the credit for that goes to the fantastic relationship we have with the excellent team at Wildstar Sales agency. Murray and his staff are doing a fantastic job of promoting our titles both in new release and in campaign." Wildstar's Murray Dibbs added: "'Richard and James Blower are brilliant at creating the best remastered and restored versions of classic and cult horror titles that really entice the customers to buy into the whole collection. On top of the great new releases we will be running more bespoke promotions with all customers to keep driving the brand forward. Despite the decline in the market the past few years and in particular 2017 they are are already up year on year. Everyone at Wildstar is thrilled to be looking after 88 Films and we look forward to making 2017 their best year ever.'
News from another thriving independent, and Screenbound has this week announced a major acquisition of The Evil Within, a cult horror classic from Andrew Getty, the grandson of billionaire J Paul Getty, who sunk an estimated $6 million of his personal fortune into the horror film about a boy haunted by a demonic creature. The film opened the recent Dead By Dawn festival and Screenbound picked up the title, which it said was both compelling viewing and a PR dream, for a home entertainment release in September following a theatrical outing. Commenting on the acquisition, Screenbound's Alan Byron said; "The Evil Within was Andrew Getty's first and only feature. It wasn't just a passion project; it was something borne from his own powerfully twisted nightmares right up until his premature death from an overdose in 2015."
---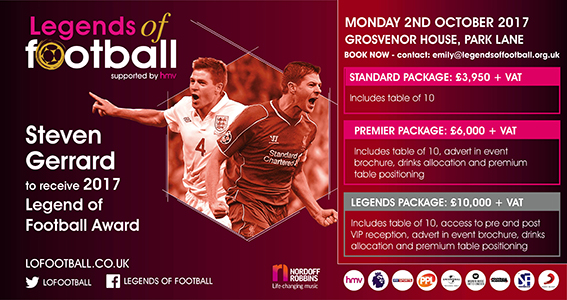 ---
QUOTE OF THE WEEK
"I think the television learned a lot from the music business which missed the boat initially. The theatrical business is going to have to change its model."
CBS network chief Leslie Moonves in a panel discussion about the future of the business – he noted that TV had widened its accessibility to consumers with great success, and that cinemas needed to do likewise…
Like Christmas in the view of most tabloid newspapers, the summer blockbuster season starts earlier and earlier each year, with Easter barely over we're now in the throes of the big event film months, with the release of the Guardians Of The Galaxy 2 scoring big in its opening frame. The latest from the Marvel production line scored £13 million plus over its first weekend. Another big money-spinner was not one but two versions of Bollywood biggie, as Hindi and Tamil versions of Baahubali both entered the top 10. Altitude's Lady Macbeth, featured here last week, took just under £200,000 in its opening weekend.
With Cannes on the way, there's plenty of acquisitions announcements filtering through, so we'll look at a couple of those this week rather than the usual superhero and remake nonsense. And Dogwoof has this week unveiled it has picked up the UK rights and global sales for SXSW winner The Work. The film looks at inmates in notorious US jail Folsom State Prison who undergo group therapy. Dogwoof's Oli Harbottle said: "The Work has the hallmarks of a contemporary classic, a study of modern masculinity with unprecedented access to an intimate world of characters who lay bare their emotions in an incredibly powerful way. We look forward to bringing this astonishing film to international buyers in Cannes and to UK audiences in the autumn."
Not strictly film news, but it's interesting to see Lionsgate continuing to make inroads into the world of TV – this week Lionsgate Television UK has announced it has picked up the rights to the non-fiction epic Jerusalem, historian Simon Sebag's definitive history of the city through the ages. It is now developing the book for a major TV series. "Jerusalem has all the ingredients to become the kind of noisy, high-end event programming that is a Lionsgate signature," said Lionsgate Television Group Chairman Kevin Beggs. "Under the leadership of [creative director] Steve November, working in collaboration with our U.S. creative team, this is the perfect property to launch Lionsgate Television UK's slate of premium series for a global audience."
Follow us on www.twitter.com/theraygun…
Remember when you thought this had jumped the shark?
Best case: Daredevil; worst case Iron Fist…
Still fighting them on the beaches…
Judd Apatow supported comedy…
Another biggie on the way…
This looks like a banker…
To subscribe to The Raygun newsletter, please email

info@theraygun.co.uk
with subscribe in the subject matter
To unsubscribe, email

info@theraygun.co.uk

with unsubscribe in the subject
For editorial or advertising queries, contact

tim@theraygun.co.uk