BROADCHURCH: 2015'S BIGGEST HOMEGROWN HIT
LIVERPOOL FANS RELIVE GLORIOUS NIGHT
ANCHORS AWAY: BUYOUT QUITS DOCK OF THE BAY
HBO SAYS: COME DINE WITH US…
…AS GAME OF THRONES BOASTS BIGGEST EVER CAMPAIGN
CURZON SPINS AN ENEMY WEB
NO TIME FOR SLEEP FOR SECOND SIGHT
HORROR SHOW SINGS A NEW HIM
FILMDOO CELEBRATES CREATIVITY
THE VIKINGS ARE COMING! AGAIN!
---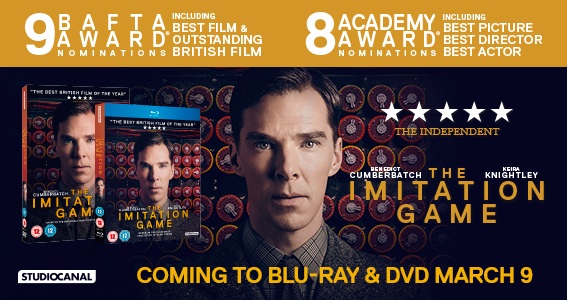 ---
If you can't read this newsletter or see the ads, pl
ease click
here
It Was A Good Week For...
Broadchurch: sales and viewing figures make it 2015's biggest TV
…
It Was A Bad Week For… Five pirates, facing jail for their part in The Scene…
Backlash, what backlash? In week when we look at the imminent arrival of arguably the planet's biggest TV programme – see below for plenty on Game Of Thrones and its imminent arrival on these shores – the biggest TV title of the week in the UK is homegrown drama Broadchurch. The series has sat atop the TV charts for the past five weeks, selling more than a quarter of its 170,000 total in 2015 for the release on the Acorn imprint through RLJ Entertainment. And the series continues to top the ratings too, despite the best intentions of certain newspapers to try and foment some kind of backlash against the drama, its 10 million average making it the year's biggest TV show. The second series is released on DVD and Blu-ray by RLJ on March 16 and the company's Stuart Shaw said: "We have been delighted with the huge Broadchurch sales to date – and especially over the last five weeks. We are finalising our marketing plans for Series Two to ensure we absolutely maximise this title from day one of release. The retail support has been fantastic and we hope that together we can make this even bigger than the original show."
Meanwhile, with Gone Girl out there and bigger titles all there or thereabouts, it's great to celebrate an independent success, especially if it's one we've been banging on about. So hats off to One Night In Istanbul, the independent title, its sales and distribution handled by Spirit, which has got off to the kind of start Liverpool FC did last season against the likes of Arsenal. The title, which weaves a story about the team's miraculous success 10 years ago in the Champions League final, was supported by press, online and radio advertising and had the support of Liverpool, through its media channels, and people such as Jamie Carragher, the former Liverpool player turned pundit, who turned up to deliver a copy of the DVD to an unsuspecting fan (see it here). Adam Perrin, who's worked on the release, which is hovering around the top 10, said: "LFC has been a wonderful supporter of the film and has helped us bring this hilarious new comedy to the fans, to all those that remember that legendary night in 2005 as well as a new generation who weren't lucky enough to experience one of the greatest fightbacks in football history. The support across the trade has also been amazing; our retail partners have helped drive this result and it has been great to see such a strong result for the film following the success of the theatrical release last year." Spirit's Sarah Stanley added: "The night LFC won in Istanbul is one of those moments all Football Fans remember where they were. This DVD provides us all with great memories, humour and a strong cast giving it a winning combination for us and all of our Retail Partners. We are delighted to have yet another hit on our hands for 2015."
---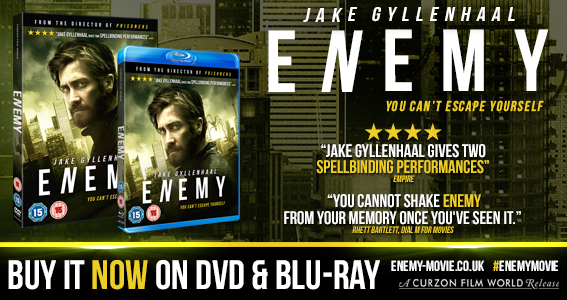 ---
In the week's most exciting deal-based story, Anchor Bay and Manga UK supremo Colin Lomax has confirmed that he is buying the business from US parent Starz. It sends out a strong statement when someone with as much experience as Lomax shows his faith in the UK market (his CV includes key stints at the likes of VCI and Polygram/Universal), although Lomax did acknowledge the changing nature of the business. Anchor Bay's UK arm moved into the production sector last year, backing We still Kill The Old Way and the deal includes productions going forward such as First World War zombie flick World War Dead and Age Of Kill, which stars, among others, Martin Kemp. Lomax said the company would be looking to exploit all rights beyond the DVD market both here and abroad. He said: "I am extremely excited to have been able to conclude ongoing negotiations to acquire the UK business from Starz. Anchor Bay and Manga are both strong labels with a fantastic trading history and we are one of the UK's leading independent distributors in home entertainment. We have a superb library of titles and a fantastic brand in Manga which enjoyed its biggest ever year in 2014 and is the country's leading Anime distributor. As the market evolves I plan to build on our strengths by growing the Manga brand further. In addition, Anchor Bay will be rebranded in the coming months as we establish a new identity and further develop our production slate. As the market continues to evolve and new channels of distribution grow alongside the traditional DVD business I plan to develop our original IP and content which we will exploit across all distribution channels both in the UK and internationally. The last 9 nine years have been incredibly successful as we have doubled the size of the UK business and I am confident we can build a strong and thriving content business well positioned to maximise revenue from all existing and future business channels." As well as developing its own productions and content, the new company will retain the rights to the diverse catalogue, which takes in everything from 10 Minute Solutions to I Spit on Your Grave, as well as retaining lucrative TV franchises such as Black sails and Spartacus.
When it comes to DVD and Blu-ray releases achieving coverage beyond the normal reviews sections of national newspapers, look no further than Game Of Thrones. For HBO kicked off its launch of the forthcoming fourth season of the most-talked about series in television by announcing it is launching a pop-up restaurant to coincide with the February 16 release date. The TV giant has teamed up with pop-up restaurateurs The Wandering Chef to host three nights' worth of dining and drinking at Andaz, Liverpool Street, London under the banner of All Men Must Dine. It is, of course, offering all kinds of courses and treats fit for a king. Seats at the money-can't-buy experience are being offered to fans who enter through HBO UK's website. The announcement of the promotion garnered across the board coverage in the national press and beyond, with the coverage mentioning the fourth season's release. HBO's Ian Fullerton said; "
Food and Game Of Thrones is such a perfect fit that we're expecting our pop-up to garner an enormous level of coverage for the DVD release. And for the lucky fans that attend, they can expect dishes such as 'The Lies of Tyrion Lannister and his Proclaimed Innocence' – poached veal tongue with beetroot, horseradish and Oldtown mustard."
Meanwhile, with the release date fast approaching, we'll be taking a closer look at the phenomenon that is Game Of Thrones next week as HBO talks us through what is promising to be the biggest release in the franchise thus far, how the release is shaping up and how big February 16's season four release will be. It will come as the UK hosts a major press junket for the new release. Commenting on how it's shaping up so far, HBO's Ian Fullerton said: "
The incredible thing about Game Of Thrones is that every metric indicates that it's still a growing franchise. In response to this, we've implemented HBO's biggest marketing campaign to date and we're expecting record busting week one sales."
---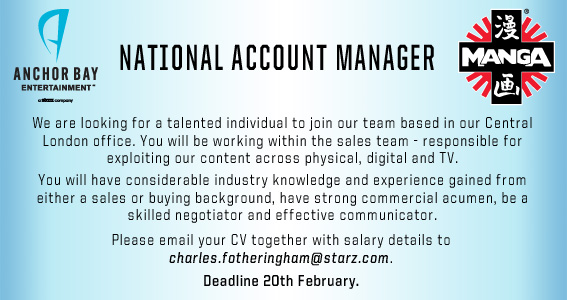 ---
One film we've viewed this week and one we can't recommend heartily enough is Enemy, due from Curzon on Monday, February 9. It's a near-uncategorisable film which stars Jake Gyllenhaal in not one but two roles as two seemingly unconnected characters who look and sound exactly the same. It arrives on DVD and Blu-ray on the back of a wealth of good reviews and not long after its acclaimed, and successful, theatrical and Curzon Home Cinema release, and, if you're anything like us, you'll still be talking about it a days after viewing (it features one of the most shocking endings you'll see all year). Commenting on the release and its potential, Curzon's Paul Diment said: "Enemy certainly is a unique viewing experience, and we're extremely excited for next weeks release. With major supermarket support, our campaign will include national press, online MPU's and targeted activity across Facebook, Twitter and Youtube."
Independent imprint Second Sight is ramping up for a busy 2015 by unveiling some key releases for the first half of the year. Classic Midnight Run is getting a much deserved Blu-ray release, with the label's track record in this sector making the release of this dark Robert De Niro and Charles Grodin comedy all the more eagerly anticipated among the cognoscenti, while it is also continuing to mine a rich seam of DTV titles after announcing the acquisition and now planned spring release of The Sleeping Room, which is set to arrive late April as a vod and on May 11 on DVD. The film has already garnered interest courtesy of its FrightFest airing. Commenting on the releases, Second Sight's Chris Holden said: "We've got a strong line up for Q2, continuing with classics library releases such as Midnight Run, Colors and State Of Grace, as well as long-awaited BBC releases Moondial and Your Cheatin' Heart. On the DTV side we've got our strongest release to date in this area, The Sleeping Room. It's a classic British chiller set in Brighton and has received fantastic reviews since it's FrightFest premiere. With the addition of a strong cast and striking artwork, my expectations are high for this one."
The Doctor Who brand is set for an added boost this year, as BBC Worldwide has announced a major deal with Lego which will see the Timelord appearing under the brick giant's banner this year. It's the kind of news that both fans of the good Doctor AND the
world famous toy can appreciate. No details have been revealed about the exact nature of the collaboration, although it will be out before the end of the year under its Lego Ideas banner, where fans vote on Lego titles they'd like to see. Marcus Arthur, md of BBC Worldwide UK said, "This is a really exciting deal between one of the world's premier content companies and the world's largest toy manufacturer. Both Doctor Who and Lego enjoy a particularly close relationship with their fans and I can't wait to see what Lego produce." Benvon Crumpler, Marketing Director, Consumer Products adds, "We thought the 50th Anniversary sales would be tough to beat, but last year we had more reason to celebrate as Peter Capaldi joined as the new Doctor with huge fanfare and critical acclaim. Crucially sales have been strong for Series 8 on DVD, selling over 40,000 to date including a brilliant TARDIS sound effect edition exclusively available at BBC Shop. The Lego partnership announcement has generated such excitement with fans, and with Series 9 on the horizon, 2015 is set to be a tremendous year for Doctor Who."
Another week, another landmark passed by our friends at TheHorrorShow.TV, the genre-focused vod channel that has been making waves among the horror cognoscenti for some time now. For the addition of The House Of Him, a Glasgow-based low budget serial killer piece, which arrives on Monday, February 9, the service hits the magic 250 mark in terms of the number of films on offer across its service, many of which are available on its newly-launched subscription service. The House of Him joins recent additions such as Sanatorium, The Device and the UK exclusive of Chop. Commenting on its recent additions, The Horror Show's Jack Bowyer said: "We're extremely pleased to have landed another hand-picked title with the well-reviewed
The House Of Him and another UK exclusive, Chop, from the messed-up mind behind Cheap Thrills and Deadgirl. We're adding titles to our subscription service as fast as possible, but early adopters can still get a highly varied and extremely good value selection for our introductory £2.99 monthly subscription – with the prize frozen for early bird subscribers forever." While Bowyer would not comment on rumours of the site's US launch, he also welcomed the success of the recently-launched blog, which has quickly established itself as the fastest-growing horror blog in the UK.
---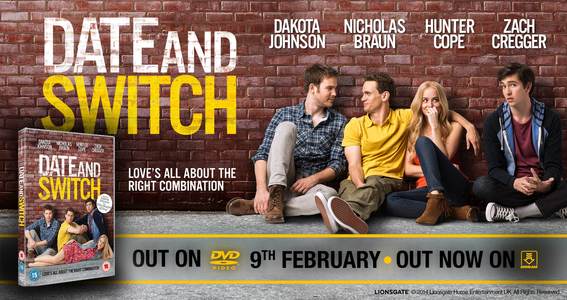 ---
Budding designers can stand a chance of designing a poster or sleeve for a forthcoming title thanks to a competition put together by burgeoning streaming service FilmDoo. It has pulled together an impressive roster of independent labels to partner in the competition, including Altitude, Peccadillo, Terracotta and its accompanying Far East Film Festival and Third Window Films. Other organisations involved in the competition include Raindance and Picturehouse, film magazine Little White Lies and companies such as Adobe and Scan Computers. Oh, and The Raygun's Tim Murray is joining the judging panel to help decide which wannabe creative type is most deserving of the prizes, which include computer kit and gear as well as the chance to create a design for one of the distributor partners. As well as giving an inexperienced designer the chance to work in the business, it will also give fledgling service FIlmDoo a chance to further its profile. You can see more about the competition
here
and we'll be keeping you updated until the closing date at the end of April, while the winners will be announced during Cannes. More on this in the coming weeks, but we hear that there's already been an impressive amount of entries…

And so it came to pass that the great and good of the industry jetted off to Berlin this week for the annual tim market and accompanying festival (as well as other shenanigans). As is our wont at this time of year, our undercover reporter has been out there too, sending us back this anonymous missive from the frontline: "Light snow flurries welcomed the world's film industry to the EFM earlier this week as the great and the good descended on Potsdamer Platz in Berlin to showcase, sell, finance or buy a cornucopia of cinematic delights. For theatrical buyers there are always opportunities however the changing landscape of the home entertainment industry present new dilemmas as the tried and tested male orientated genres for packaged goods are replaced with more female or family skewing films that play strongly across the digital platforms. This is the first market of the year and buyers are eager to add to their schedules for Q4 2015 and 2016 onwards but knowing what will be the flavour of the month in nine or 12 months' time is always a challenge but that doesn't deter the 1000s of buyers and sellers from across the globe treading the corridors of the Ritz Carlton, The Marriott and the MGB trying to find their next big sale or smash hit."
---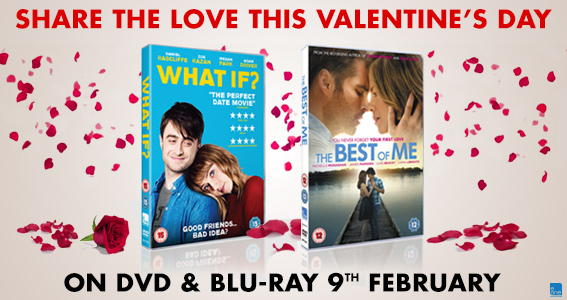 ---
A gang of pirates from the West Midlands are facing jail after admitting their involvement in The Scene, an online piracy ring. Two of the quintet, Sahil Rafiq and Ben Cooper had already admitted offences, while they were joined by Reece Baker, Scott Hemming and Graeme Reid, who pleaded guilty to conspiracy to defraud over a four year period from March 2010. They were arrested following a three year investigation by FACT and other authorities. The court heard that the ring had helped illegal downloaders view films some 5 million times, while they were said to have a hand in the uploading of as many as 9,000 films. FACT prosecutor David Groome said: "That is virtually every film released since 2010." The gang were bailed for sentencing, but recorder Nicholas Cartwright warned them: "The fact I am adjourning the case and giving you bail should not be taken as any indication of what the sentence is likely to be." FACT director general Kieron Sharp said: "The people targeted were suspected of being involved in the sourcing, editing, distribution and supply of pirated films via the internet. Actions such as this help to protect the livelihoods of over two million people working in the UK's creative industries which contribute six per cent to UK GDP."
Amazon Prime Instant Video news and the service has announced that it has inked a deal which will see the third series of Vikings airing on its service. The first episode goes live on Friday February 20, with further outings arriving on a weekly basis. Film and TV strategy director at Amazon Instant Video Chris Bird said: "Vikings keeps going from strength to strength, with each season proving more popular with our members than the last. We're delighted to be bringing the next chapter in Ragnar's adventures to Amazon Prime Instant Video customers for unlimited streaming. Expect new power struggles, bloodshed, rivalry, reunions and of course epic high definition Viking battle scenes." MGM Television's Chris Ottinger added: "The Vikings entertainment invasion continues, with the series viewed in almost every market in the world. MGM Television is delighted to continue our relationship with Amazon Prime Instant Video, whose customers have become loyal members of our UK Vikings clan."
---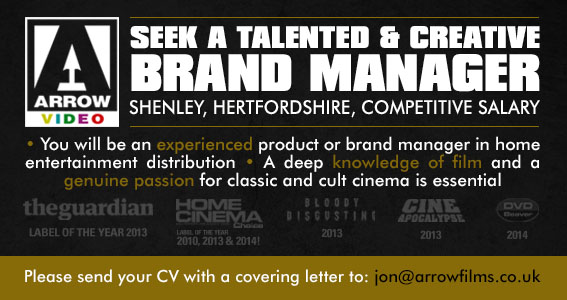 ---
QUOTE OF THE WEEK
"We have been disciplined in how we [license content to SVOD. We will ensure that we will not take actions that would prioritise short-term profits from a [content] sale from our long-term businesses. We've been true to that to date on this thing. We will ensure that we grow our overall businesses. And that's a principle we'll stay true to."
21st Century Fox coo Chase Carey reiterates that the major won't give away content for short-term cash from the likes of Netflix. He said that the studio's digital business was "a glass half full story for us".

AT THE MOVIES
Disney's latest Big Hero 6 took almost £4.3 million in its opening frame, only a few thousand pounds ahead of another, more traditional comic book adaptation in the shape of Kingsman: The Secret Service. The other new entry in the top 10 was Inherent Vice with £363,133.

The big screen adaptation of Robotech, the 80s aimed TV series, has been in development hell for what seems like an eternity, but appears to have moved back onto the the block this week, with news that production team Hollywood Gang, who have a deal with Warner, are looking to work on it and have hired a writer, Michael Gordon, whose track record includes GI Joe: The Rise Of Cobra.

Felicity Jones has an impressive CVC that includes everything from The Archers to an Oscar nominated turn in The Theory Of Everything. And as the awards ceremony approaches, she's celebrating by being strongly rumoured to be starring in the standalone Star Wars film. That's the one that's not the new series kicking off later this year, but still within the same universe…

---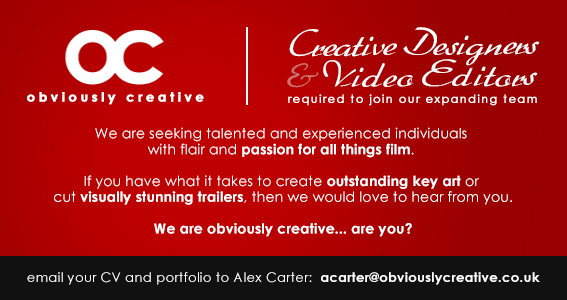 ---
TWEET OF THE WEEK
Follow us on www.twitter.com/theraygun…

TRAILERS OF THE WEEK
This week's Marvel trailer, forthcoming on Netflix…


https://www.youtube.com/watch?v=dGMrntQ5KFw
And here's the Super Bowl spot…
More from Universal, one of the Super Bowl highlights…
And here's another Universal biggie……
If there were a prize for the best film title of 2015, this would be a shoo-in…
Another big remake for 2015…
To subscribe to The Raygun newsletter, please email info@theraygun.co.uk
with subscribe in the subject matter
To unsubscribe, email info@theraygun.co.uk with unsubscribe in the subject
For editorial or advertising queries, contact tim@theraygun.co.uk