STUDIOCANAL: WHO'S THE PAPA?
BACHELORETTE GETS HITCHED TO VOD…
…LIONSGATE, ICON BIGGEST DAY AND DATE YET
LET THE GAMES BEGIN: CATCHING FIRE PLANS…
…DRAFTING KEY FOR HUNGER GAMES SEQUEL
UNIVERSAL PLANS TO GRU SALES
FREMANTLE UNVEILS Q4 SLATE…
…WWE GETS IN THE RING FOR FINAL QUARTER
SIGNATURE TUCKS IN WITH STARVING SPOOF
BAD NEWS IS GOOD NEWS FOR NETFLIX
…AND EXTRAVAGANZA RETURNS FOR HOME FIXTURE
---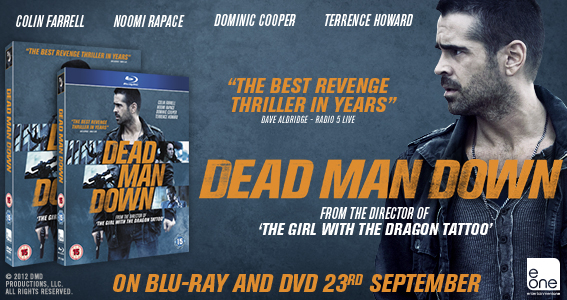 ---
I
f you can't read this newsletter or see the ads, please click
here
It Was A Good Week Fo
r…
Studiocanal and Lionsgate, both having a busy week (see below)…
I
t Was A Bad Week For…

Anyone who didn't want to read about Breaking Bad…
What a week it's been for Studiocanal, with not just a double, but a triple whammy. By the end of the week the company could well boast not just the number one theatrical hit, the Alan Partridge film, Alpha Papa, but also the number one and two slots in the video charts too, with Evil Dead and The Place Beyond The Pines respectively. It's an impressive feat for the company, with Alpha Papa leading the way at cinemas ahead of what is certain to be a hugely successful release ahead of Christmas. Commenting on the titles' success, Studiocanal's Mikey Ellis said: "Both Evil Dead and Alpha Papa had the huge challenge of pleasing a strong existing fanbase and I think we've been incredibly successful in overcoming this. With Evil Dead there were concerns of recent horror conversions but the brand and campaign have been strong enough to result in a brilliant conversion. It's also been a great opportunity for us to push the catalogue, with a special edition Steelbook of Evil Dead 2 and the trilogy also in the top 200 this week. The Place Beyond the Pines had a great cast but was not the easiest genre for box office conversion and we look like we're on track to get a great box office conversion and it's number one on the iTunes chart following an EST window. The success of Alan Partridge is such good news and now it's up to us to make it the biggest selling comedy title this Christmas as it's such a perfect gift."
This weekend, however, all eyes will be on Bachelorette, the theatrical release from Lionsgate. Why? Well, the company, along with its partner for this title Icon, is taking the bold step of releasing the film both at cinemas and on a wealth of download to own and video on demand formats. And physical retailers won't miss out too, as the comedy, which is earning plenty of plaudits ahead of its bow, will arrive on DVD and Blu-ray a mere five weeks after its bow. Lionsgate says that itself and Icon hit upon the strategy as a way of capitalising on the strong performance of romcoms and female-friendly films on vod formats and enabled them to combine marketing budgets, appealing to those wishing to have either a girls' night out, or a girls' night in. It's the biggest ever film to get a day and date digital and theatrical release, making it a bold move and one which could have huge implications for the business going forwards. The now defunct Revolver had blazed a trail with this kind of release before it burned out, but no-one has done it for a release as commercial as Bachelorette. Commenting on the release, Lionsgate's Nicola Pearcey told The Raygun: "Bachelorette is the first multiplatform release of this size and scale for Icon Distribution and Lionsgate, and we've never had such a short window for a major release. It's very exciting to be able to offer the film to our consumers in a way which is so accessible and flexible to their preferences - in cinemas, or in the comfort of their own homes."
---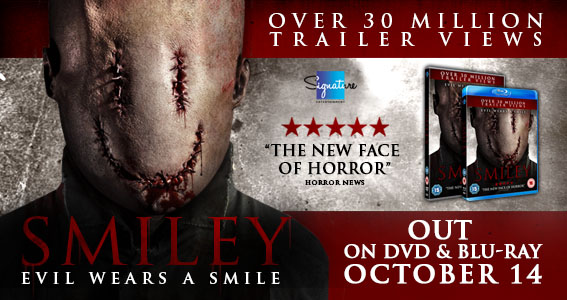 ---
The list of partners on board for the Bachelorette release is hefty, with (deep breath here) Sky Store, Virgin Movies, Xbox Video, Film Four, BT Vision, Google Play, Vdio, HTC Watch, Blinkbox, Knowhow Movies, Sainsbury's Entertainment, Dominos, Everything Everywhere (EE) and PlayStation Store all on board. Further commenting on the release, Lionsgate's Pearcey added: "The digital partners are extremely excited about the release strategy and we are very excited to have all of them on board for the launch. We have worked very closely with our partners to ensure the film is setup for release both operationally and also with a sizeable marketing campaign planned. The marketing reflects In cinema and digital messaging in all circumstances. The DVD/BD is of equal importance and we have selected a date to optimise sales through the Q4 period, whilst benefiting from shortened window between the theatrical/digital release and the DVD/BD release. The DVD/BD release date will fall on October 5, five weeks after the day and date release." We'll have more from Nicola Pearcey and the thinking behind the release up on our website over the weekend…
To the Vue cinema in London's West End, to see Lionsgate unveil its ambitious but eminently achievable plans for the second film in The Hunger Games franchise, Catching Fire. As well as targeting the core, diehard fans, in the 15 to 24-year-old bracket, it's going after the audience that can boost the first film's £24 million box office haul and take it into the £40 million plus bracket. Its research suggests that only 9 per cent of The Hunger Games' audience was aged between 25 and 34 years old - the norm for films of its ilk, such as Twilight, Harry Potter and Iron Man and Batman flicks is closer to 20 per cent. Further research suggested that barriers to seeing Catching Fire at cinemas included not having seen the first one (44 per cent), hence an impressive drafting campaign. As the company's theatrical head of distribution Matt Smith said: "We're going to work closely with our home entertainment team to drive sales across all platforms. It worked really well for Despicable Me, selling more than 250,000 units. We want to ensure The Hunger Games is visible at all retailers, physical and digital." Marie-Claire Benson, marketing director for Lionsgate's home entertainment arm added: "Our marketing for The Hunger Games franchise has continued on since we launched the first film in March 2012. The buzz and anticipation for Catching Fire is ever-growing, and we see the theatrical release as a great opportunity to drive further sales of the first film. We are working closely with our theatrical marketing team to maximise sales via all our home entertainment platforms and look forward to developing plans with our partners over the coming weeks. "Copies will include a free chapter from Chasing Fire, driving interest in the next instalment of Katniss' adventures.
---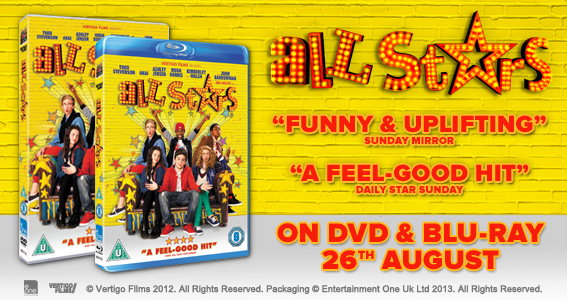 ---
One element of the huge marketing campaign for The Hunger Games: Catching Fire will be an Industry Trust cinema advert, marking another coup for the organisation in its battle to win the hearts and minds of consumers and remind them of the benefits of watching films legally and the downside of piracy. The cinema ad, tying in to the Trust's Moments Worth Paying For campaign, will reach an estimated 10 million cinemagoers. The Trust's Liz Bales said: "The trade presentation illustrated the phenomenal passion and commitment Lionsgate bring to The Hunger Games franchise. The anticipation surrounding the release will make the title vulnerable to piracy and the aim of the partnership with the Trust and its Moments campaign is to inspire the fan base to be patient and to embrace the amazing experience the theatrical release will deliver. We're proud to be associated with such a fabulous title and to play a part securing its undoubted
success."
Talk of Despicable Me 2 and its success brings us on to Universal. The major is enjoying something of a swell summer, thanks to the huge theatrical success of the film, which has been passing landmark after landmark at UK cinemas and elsewhere. Its mammoth box office haul – £41.9 million and counting – means it has now eclipsed its own Les Miserables to become the most successful film at cinemas this year. And at the same time that milestone was passed, the title became available to pre-order for its home entertainment bow. Universal has slated the film for release on November 25 in a number of different SKUs, taking in DVD, Blu-ray, 3D and box set versions containing both this film and its sequel. The film has helped propel Universal to record worldwide receipts in 2013, with more than $1.8 billion amassed so far. It's the year's most successful animated film, the biggest of the summer blockbusters and has repeated its performance in other territories too. Meanwhile, the studio's home entertainment arm is promising "big and very exciting, fun-packed campaign" for its release and through the gifting period. Universal's Rachel Graye said: "We are extremely excited to announce the home entertainment release of Despicable Me 2 – the biggest box office film of 2013. Releasing on November 25, in the heart of Q4, was a natural choice as we will aim to ensure that there is a minion under every Christmas tree in the UK this year."
---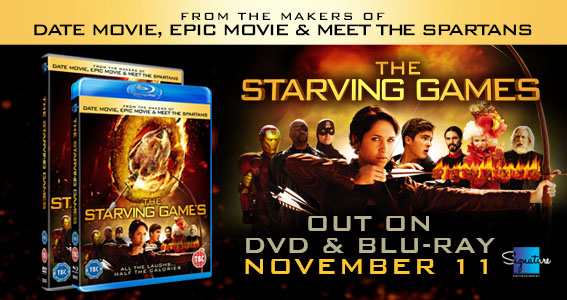 ---
To Fremantle's London office for a presentation of the company¹s forthcoming wares, for its own titles, for one or two of its distributed labels and also for its ever-increasing slate of WWE wrestling titles. Just outside of the Q4 onslaught comes Grand Designs series 10 including the 100th episode of the popular Channel 4 show. Moving in to Q4 proper and the company boasts the first home entertainment release for what represents toy giant Mattel¹s biggest launch of the year, Max Steel. The trailer for the computer-animated series alone is said to have cost something like $1 million, showing the scale of this. The series has already begun airing on Nicktoons, with impressive results, while Fremantle¹s release is a feature-length adventure. Marketing from Mattel and Fremantle will take in such elements as cinema ads and a DVD giveaway with Toxic magazine; as well as Mattel's TV advertising. A mobile app will give it further profile. Fremantle¹s Tristan Whitlam said: 'It's a huge launch for Mattel and it's the first franchise we're working on with them, and as such we're investing a lot into it.' Also in October comes a first ever DVD release of Cosgrove Hall's Truckers, a stop-animation adaptation of Sir Terry Pratchett's book of the same name. The fact it's from the second most-read writer in the UK, along with his impressive fanbase, means it has a ready-made audience. Also set for a new lease of life in October is Wind In The Willows, with Cosgrove Hall's adaptation celebrating its 30th anniversary. Fremantle believes its new competitive price points, smart packaging and separate SKUs (four in all, taking in the feature-length version, Winter Tales, a Four Seasons collection and a complete 11-disc set) will give it sales anew. There are a selection of National Geographic compilations pulling together separate releases with similar themes, such as a World War 2 collection. Aimed firmly at the gifting market, there's a complete box set for Merlin, the popular teatime, primetime adventure series, with a 27-disc set taking in all five series. Whitlam said: "We'll have advertising and PR activity and we're aiming for the gifting market getting an attractive package at and attractive price." Worth keeping an eye on is Parks And Recreation, with a box set of the first three seasons. The third series of the outstanding US comedy has yet to air on BBC4, giving Fremantle and the Fabulous imprint a coup. The gift that keeps giving ­ and keeps being given ­ is The World At War, the seminal documentary now celebrating its 40th anniversary and being given another push. October also sees another National Geographic release Vinnie Jones: Russia's Toughest, due to air on TV from September 12 complete with a £1 million marketing push, making it National Geographic's biggest launch for the autumn. There are also the latest releases for Power Rangers Samurai and the ever-expanding brand Tree Fu Tom, both with Christmas-themed titles. Due to air on Channel 5 from 28th August and with Five putting a hefty amount of marketing weight behind it, Wentworth Prison is a kind of prequel to the long-running Aussie series Prisoner Cell Block H (albeit one set in the present day). It's been a major phenomenon in its native Australia, breaking audience records, and with Fremantle's track record with Prisoner Cell Block H releases (630,000 plus), this could emulate its success. Comedy comes in the form of a new Comedians live release, taking some stand-up legends and placing them in front of a celebrity audience, including the likes of Johnny Vegas. Outside of the blockbuster comics, last year's Comedians Live release sold strongly, so A Celebrity Evening With The Comedians, which will have plenty of regional support in the north of England, should perform. More comedy, this time in repackaged form, comes in the shape of Comedy Legends, with individual titles from Tommy Cooper, Max Bygraves, Dick Emery, Mike Yarwood, Frankie Howerd and Morecambe and Wise. The Q4 season is rounded out at the end of the year by the third series of Trollied, one of Sky1's most popular series.
---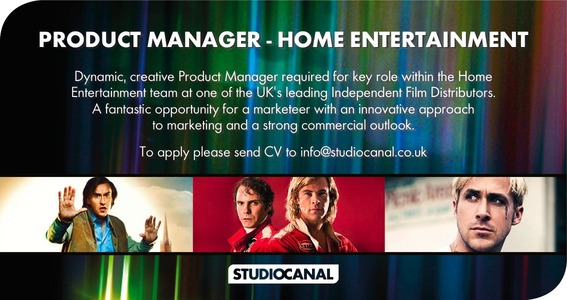 ---
On the WWE side, there's plenty of activity too. Fremantle's approach is to not leave the market to blockbuster films and comedy. As the company said: "WWE fans still want product and they still want gifts." October sees a first ever DVD release for one of the first WWE Studio feature films, No Holds Barred, released by SES, but distributed by Fremantle. As Fremantle's Ken Law said: "It¹s a film about wrestling, starring wrestlers for wrestling fans." On the same date, October 7, there's Goldberg: The Ultimate Collection, which is, Law said, "a long overdue homage" to the WCW Legend and posterboy. On October 14 comes arguably its biggest release for Q4, Triple H: Thy Kingdom Come, profiling the hugely popular Superstar who is now at the top of the business side of the organisation. If that's for the old school fans, then WWE 2013 Annual is for the more casual fan, offering up the years' best highlights of WWE's TV and Pay-Per-View output. Then there's SummerSlam which takes place this Sunday in LA. After WrestleMania it's the biggest Pay-Per-View of the year and is out October 28, Straight To The Top - Money In The Bank Anthology (November 4) and Night Of The Champions (November 11). One of the most interesting releases is WWE 50, celebrating the diamond jubilee of the organisation, a three disc set looking at its history. Commercially, Fremantle is collaborating with partners such as 2K, the name game publisher for WWE video games. "We'll be working very closely together." said Ken Law.
Talking of Q4, we've also been chatting to Signature, a thriving indie operation that we've written plenty about this year, about its upcoming slate. The company is not ducking out of the race for the final part of the year, and is bringing what is now becoming a familiar mix of canny acquisitions, timely releases, strong horrors and genre fare as well as some star-studded DTV titles to the fray. October sees the weighty line-up of Will Ferrell, Zooey Deschanel and Ed Harris arriving promising some Happy Endings, as well as animated kids' fun in Fantastic Force. At the opposite end of the scale comes pre-Halloween horror in Smiley, it comes with ready-made awareness, in the shape of 30 million plus views of the trailer on YouTube. Danny Trejo turns his hand to zombie fare in Zombie Hunter, while Ghost Shark is about, well, you can guess from the title, this should follow perfectly in the wake of Sharknado. Into November and Viking: The Darkest Day features another current favour genre. Home Alone For Christmas and 12 Dogs Of Christmas II offer up seasonal gifting opportunities. The Starving Games, which spoofs not just The Hunger Games, but a bunch of other recent theatrical hits too and boasts the involvement of writers behind the likes of Scary Movie and Meet The Spartans. Legends Of Nethiah is a family adventure, while just after Christmas, Signature will end the year much as it started, with Bound, starring two actors who've been involved in some of its 2013 hits, Christian Slater and Christopher Walken. Signature's Marc Goldberg said: "We're really excited with this year's Q4 slate. It's a strong and highly marketable line-up with thrilling genres, big names and titles with existing hype and media awareness."
---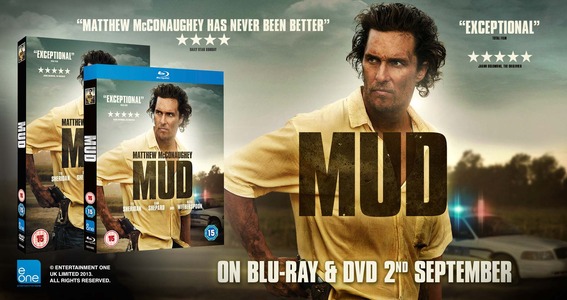 ---
Back to the vod world, this time in subscription form, and you've got to hand it to Netflix, which has this week gained a huge publicity boost thanks to its airing of the first of the final tranche of episodes of Breaking Bad, the much-talked about tale of crystal meth dealers (listen, we won't explain its plot any further, there are more words penned about this on the Internet than almost any other television programme ever). And while Netflix may be taking the glory this week, you can't help but feel that it has helped the entire digital community in terms of educating the public and encouraging them to go with vod services. It can't fail to have helped SPHE with its release of the fifth season and the complete series box set which are certain to follow. Now, if only someone, anyone, had an idea of how the PR and publicity actually worked in terms of number of consumers in the UK who'd viewed the series via Netflix…
HMV has been in the headlines again this week, with the news that the company is set to relaunch its Pure customer loyalty scheme and has appointed a new managing director to oversee the business. Dan Truscott, who has previously worked at the likes of GE Money and Barclaycard, will look after the UK scheme, due to kick off again in October, as well as the Canadian and, more pertinently, Irish business. The latter will be part of the recently acquired Xtra-Vision and HMV Ireland business, due itself to be relaunched in Ireland, with former Blockbuster chief Gerry Butler at the helm. Pure promises to have a new look and feel as part of a brand redesign. It's the latest announcement in HMV owner Hilco's strategy for the retailer. HMV chairman Paul McGowan said: "We are very pleased to have recruited somebody of Dan's calibre to develop and grow the customer loyalty programme. This appointment demonstrates our commitment to reenter and grow the Pure customer loyalty service and to properly engage with our customer base which already numbers over five million registered members. The new Pure scheme will bring unique rewards to its members and we will continue to seek other relevant partners to join the programme."
---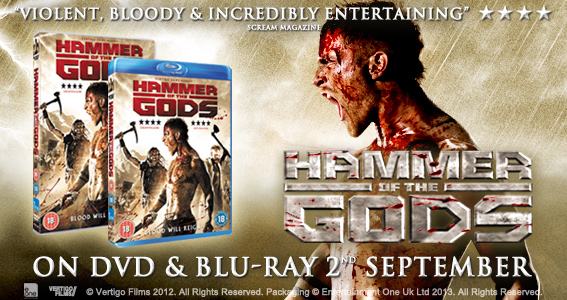 ---
More news from HMV, and an announcement that is certain to be welcomed by many in the industry – us at The Raygun included – is that the Football Extravaganza, the Nordoff Robbins charity event that was one of the calendar highlights for the business, is returning to its roots, with HMV becoming headline sponsor. The event will take place on October 29 at the Grosvenor House Hotel. In another coup, the event, overseen by former HMV supremo Brian McLaughlin in his role as chairman of the Extravaganza, will have Pele as the beneficiary of its Legend of Football Award. Commenting on the return of the HMV Football Extravaganza, McLaughlin said: "HMV have been at the heart of The FE since Steve Knott, Jim Peal, Glen Ward and I founded the event in 1995. Having raised over £6 million for Nordoff Robbins, it is the longest running and most successful charity football dinner in the calendar, eagerly awaited by the music and football industry alike. Even without HMV as our sponsors for the last 4 years, the footballers still referred to the event as 'The HMV Football Extravaganza', so the brand and the history of the event are inexplicably linked. We are over the moon to have them officially back on-side." Paul McGowan said: "With HMV having supported the very first event in 1996 I am delighted that we have been able to find a way for the new, revitalised HMV to re-engage with the HMV Football Extravaganza once again. Over the years the support of HMV has helped to raise an incredible £6 million to fund Nordoff Robbins' music therapy work. As the strongest brand for music in the UK it is right that HMV be associated with such a unique and well-respected event and a very worthwhile cause." Right, who's going to ask us on their table then?
---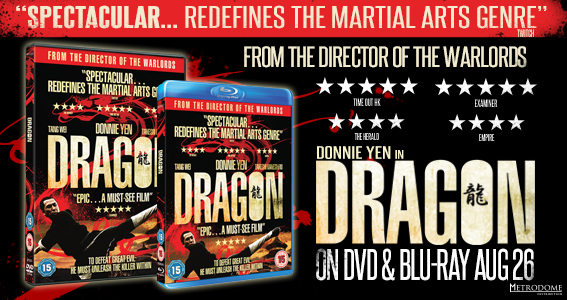 ---
QUOTE OF THE WEEK
"We're pleased with our first-quarter results, with particularly strong contributions from our diversified television slate, packaged and digital media, and our robust international performance," CEO Jon Feltheimer said in a statement. "The fact that our quarter compared favorably to a first quarter last year that included most of the domestic release of the first 'Hunger Games' film illustrates the diversity of our business. The appetite for content is growing, domestically and internationally, across multiple platforms and, as a pure content company, we are well positioned to capitalize on this demand."
In a Lionsgate-friendly week, the company's ceo Jon Feltheimer announced some very healthy figures for the first part of 2013, buoyed by home entertainment revenue…
AT THE MOVIES
As noted above, Alan Partridge saw off the dual challenge of Percy Jackson and Adam Sandler, with Alpha Papa topping the box office with £2.18 million in receipts in its opening frame. Both Percy Jackson: Sea Of Monsters and the Sandler-starring Grown Ups 2 took more than £2 million, making it a keenly fought box office battle. Other new entries included Disney's much mulled over The Lone Ranger (£1.34 million) and Chennai Express (just under £1 million) in a massive week at UK cinemas.
The Vin Diesel revival continues apace, with the action hero not only continuing with franchises such as The Fast And The Furious and Riddick, but also striking out in more original material too. As well as providing vocal talents for the Marvel Guardians Of The Galaxy blockbuster the star will also appear in Soldiers Of The Sun, a sci-fi film set in a post-apocalyptic world where humans battle aliens…
A bit of Film4 FrightFest news now and thus week has seen the organisation and its partner for the idents Ne'er Do Well Films unveil the winners of its Turn Your Bloody Phone Off competition, which exhorts attendees at the event to, er, turn their phones off. The winning entries, from Mike Tack, Holomax, Monkey Brains Productions, Paul While and David Scullion, will be kept under wraps until the event over the August bank holiday weekend. A wealth of big name horror talent, including the likes of Andy Nyman, have also created idents for the event. Ne'er Do Well's James Pearcey said: "We were both surprised and very impressed with the volume and quality of the entries we've received. It's been a real joy to be part of Film4 FrightFest which is not only the UK's premier genre event but also has some very dedicated and loyal fans. The level of love Film4 FrightFest inspires is astounding. Some of the most admired names in the genre have created idents for us to screen this August and the audience is sure to be pleased."
---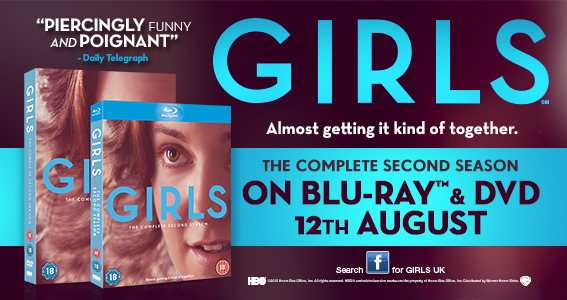 ---
TWEET OF THE WEEK
TRAILERS OF THE WEEK
We mentioned him earlier, so here's Vin Diesel in some Riddick action…
Woody Allen. Appearing in a film that's not directed by Woody Allen…
Crazy name, crazy film, with Adam Scott and a great cast…
TV fare with the new Homeland trailer…
Kevin MacDonald adaptation of a bestselling novel…