To ensure that my newsletters arrive safely, please add my email address to your address book.
February 2016  In this issue:  
 If you are receiving this same newsletter 2x this month, I apologize. There was a glitch in delivery. A while back, I was aksed to discuss humour tips, and  I found out that many didn't receive this... SO I'm resending it! Without humour in your speeches, you cannot leap forward!
             And This IS the LEAP YEAR to go ahead and LEAP FORWARD in your speaking!)
 Tried-and-True Tips to help make you more Entertaining!
Are you a business professional who presents or a speaker who wants to be more entertaining with the ability to amuse, make audiences laugh?
  But are you thinking? (as a few clients whom I coach tell me)
I'm not funny! I can't even tell a joke!

I've never been able to entertain, let alone make people laugh!

My presentations/stories are of a serious nature!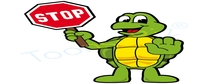 STOP right there
...because
 uncovering humour 
 is NOT about adding humour, telling jokes, being born funny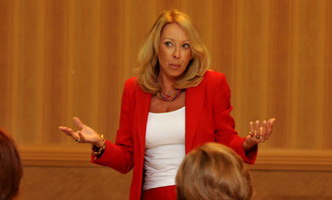 So what is it, you may ask?
You likely won't turn into an over-night comic, but as a speaker or presenter, you can learn to be more of an 'edu-tainer' and even funnier! Enhancing this speaking quality will help you with a few if not all benefits below:  
- stand out from average speakers and create more speaking opportunities
- be more confident as a business presenter or in speech contests
- have more fun and so will your audiences
- be paid to speak
- win more contests
- etc etc...whatever  you desire by enhancing your skills
What I've realized is that after much study, practice  and yes, trial and error, I'm Reaping Rewarding Results! The great testimonials below and repeated requests for keynote addresses about which I'm proud to boast, come after years of honing humour skills!!! Thrilled to be keynote speaker at D65 this spring:

http://events.r20.constantcontact.com/register/event?oeidk=a07ec2z87kvb05a3fdf&llr=vsfprgoab

 
"...highly entertaining keynote speaker...our opening keynote speaker at our conference. Her keynote resonated with the audience who shared many  laughs... engaging, interactive, educational and fun...memorable  experience."       - Randie Jacobs DTM Past District 60 Director
"Your openness combined with your sense of humour was just what we needed for our group. The comments have included...best laugh I've had in months to the energy in the room was electrifying. ....." - S. Whelan, Bantrel, Toronto
"Listening to her stories as an educator, they laughed, learned and most of all the value of their work was re-enforced." - T.Dallimore, Pres. Dufferin Peel Educational Resource Workers' Assoc.
                     Bonus audio chapter from my book on Humour! see below
YOU TOO CAN be an 'edu-tainer' by applying Humour Secrets!
See below for

DISCOUNTS

on Humor Home-Study Courses
Quotations of the month:
"When you humorize, you humanize."
 – D. LaCroix 2001 WCPS
"When I speak, I try to make my audiences: T.A.L.L. Think, Act, Laugh and Learn." – 
C. Valentine 1999 WCPS
"Use the 4 H's in your speeches: Head, Heart, Humour, and have a Heavy-duty message." –
Ed Tate 2000 WCPS
Tried-and-True Tips to help make you more Entertaining!
 UNCOVER THE HUMOUR WITHIN YOU!
If you had you been with me in Las Vegas at P. Fripp's 2007 weekend presentation skills seminar, you would've heard a young aspiring speaker ask her this question:
"I want to be a speaker but do I really have to be funny or entertaining?"
Fripp responded quickly and briefly: "Only if you want to ever get paid!"  
Her statement struck a chord in me in relation to my then new speaking career path. As a seasoned educator, I clearly understood the value of occasional humour when teaching and as a part-time but long-time stage actress, I had learned many comedic secrets. In 2007, as a fairly new speaker, Fripp re-affirmed my beliefs and experiences about the importance of humour. During my 12 year study with world class speakers, I have learned that whether one is giving a speech or a training seminar, uncovering humor is very important to not only keep your audience engaged but to also be given more speaking opportunities!
Sit back and listen to the end of audio as I mention huge DON'TS in using Humour
       (most points below are mentioned in audio also)
A Few Tried'True Tips in Uncovering (NOT ADDING) Humour Naturally
Comedy is a process

that can be learned
Body is Language!
Take them on a roller coaster ride of emotions.
Act and react using your emotions with body language in sync with your words. 
Don't talk and tell;
Share and Show 
by using facial expressions to demonstrate particular feelings at a given moment. Become less wordy and simply react with poignant facial expressions and matching posture
Facts Tell, Stories Sell: tell your own embarrassing, simple stories
Comedy Stems from Tragedy

! 

Share your 5F's: your firsts, flaws, failures,fears, frustrations... allow people to laugh at/with you
Unexpected Twists
People laugh when their minds are tricked

Start the train moving, then 'derail' their thoughts with a totally unexpected 3rd word/phrase

(example in audio above)
Reactions Create Humour  React to a situation as the character would, pause, state the punch line…then pause and react again...give the visual (look) before the verbal (words)
Power of 3's
 listen to example in audio
 (set up, set up, punch word or line)
Read Audience's Minds!
Purposely, place a few thoughts in their minds that you KNOW they will try to figure out, then tell them that you know what they're actually thinking.
Characters
Let your characters be seen, known and heard (dialogue). Dialogue is the heart of a story and Humour is in the dialogue!
Odd Numbers are funnier than even ones; Specificity The more specific you are,the funnier you are
Express your own Inner Dialogue
Exaggeration is not only Accepted but it is Expected!
From the above tips, you can see how 

humour,

just like

speaking, is a process

that can be learned by anyone. It takes new tools, practice (in front of real audiences) and time!
Until next month, succesful speaking  to you!


 ___________________________________________________________________________     
Want to learn proven tips on how to be funnier?
Yes, you can!
It is a proven fact that the more you practice with the right tools,
the more comfortable you become,
the more effective as a speaker you are! 
Click on either link of of 2 World Champions' home-study programs
- use KM25 discount code and click apply before checking out
33 Tools to Keep Your Audience Laughing All the Way through Your Speech
"Being more humorous is 10% talent 90%tools." C. Valentine
- use 234524 discount code and click apply before checking out
________________________________________________________________
Individual Speech Coaching or Group Instruction
call 416 489 6603 (Toronto) Leave a message with phone number; I'll 
respond within 48 hours
or my US number: 239 272 4950
We work together via SKYPE, phone and emails and me sending you work sheets. 
Let's first discuss your needs or those of your group
 (no fee for consultation) 
   

   

 

 

Kathryn MacKenzie, M.Ed. DTM




Presentation Skills Instructor/Author

 

 Keynote Speaker/Coach





Was this newsletter passed on to you by a subscriber?

Want to MAGNIFY your speaking skills?




Then I invite you to visit my website: www.kathrynmackenzie.com and SUBSCRIBE to my FREE monthly 'Keys to Your Speaking Success' newsletter.




Email: kathryn@kathrynmackenzie.com | Phone:

416.489.6603




 

© 2014  All rights reserved