FURTHER SPEECH DETAILS REVEALED…
…MOVING MONSTERS TOO

WARNER LIKES FACEBOOK
MANGA GETS SOCIABLE…
…AND PARTNERS RETAILER
LIVE TWEETING PREMIERE FOR JACKASS
NETWORK HEADS OVER EAST
TERRACOTTA'S FESTIVAL NEARS
HMV STAFF MOVE ON
REVOLVER'S NEW ACQUISITIONS CHIEF
G2, METRODOME MOVE
DRAGONS TO SPEAR CONSUMERS
COME ON HIGH FLIERS
BATCHELOR'S LEAVING DO…

EVENTS OF THE WEEK
QUOTE OF THE WEEK
RELEASE OF THE WEEK – CITY ISLAND
AT THE MOVIES
SITE OF THE WEEK
TWEET OF THE WEEK
TRAILERS OF THE WEEK

If you can't read this newsletter or see the ads, please click here
---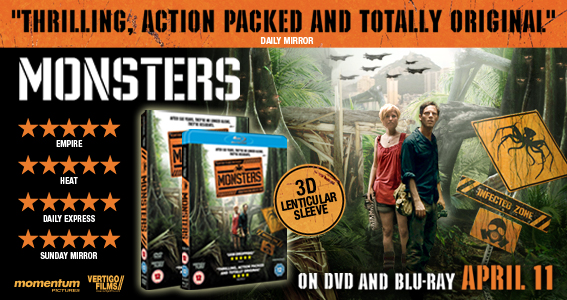 ---
It Was A Good Week For… Social networking… At least half our stories this week seem to involve it in some form or another…

It Was A Bad Week For… The person who lost a tenner near the bar at Jim Batchelor's leaving do this week. If it was you, let us know at the usual email address, as we found it…

Our week started off brightly with an event hosted by Momentum to formally unveil its forthcoming home entertainment release for the biggest film of the year, The King's Speech. Held at Soho House, it took in interested and involved parties, including us at The Raygun. Momentum's Kristin Ryan said: "It was great to celebrate the phenomenal success of The King's Speech both at the UK box office and as most talked about film of the awards season with our retailers, agencies and promotion partners. But just as important for us was the chance to announce our plans and release strategy for the home entertainment release. The film has been the most talked about of the year and we're incredibly excited about making it the essential 'must-own' home entertainment release come May 9."

So what is that campaign all about then? Well, Momentum has unveiled the finished sleeves for the May 9 release, emblazoned with the film's multiple awards, taking in its Oscar and BAFTA successes. The company didn't want to jinx the release by even mooting award wins on earlier versions of the sleeve, the one we saw pre-BAFTA and Academy Award announcements only had its gongs earlier on it. (You can see the sleeves at our website, incidentally.) Momentum's Kristin Ryan said: "With its natural association, our media campaign will launch around the Royal Wedding activity, but we're very much an event release in our own right and we'll be everywhere in the two weeks leading up to our release with a campaign which includes extensive TV, Radio, Online, Outdoor and Press. The film has crossed over all targets and audiences so our plan aims to hit everyone. Our PR and Promotions activity too is going to be extensive and cross-targeted. It really is shaping up to be the home entertainment release of the year."

While we're on Momentum and the company's sleeves, head to our website to see the 3D lenticular sleeve for Monsters actually moving (no, we can't explain how we got it to work, it's something to do with a gif and it looks ace). As for the film itself, it's a hugely video friendly offering, and while being a different proposition from The King's Speech it's still a hugely commercial offering and comes with a strong word of mouth. It will be supported by TV spots on the likes of Channel 4, Five, Sky channels and others such as Sy Fy and Horror, online ads on Vice, Total Film, SFX and Yahoo, as well as press ads. Momentum's Clare Dundrow said: "Everyone should have this movie on their shelf at home. Our marketing campaign is two-pronged. We're educating those who didn't see Monsters at the cinema that this is a stand out, must own movie. And for those who are aware of Monsters and its critical acclaim, we're making it something they can't wait to get their hands on."

---
---
More on the website, as well as loads of other bits and bobs, including, shortly, a full report Glasgow's Frightfest, giving some buzz on forthcoming DVD arrivals… See it here

One of the most interesting announcements of the week came from Warner, which continues to innovate in the digital field. After launching its own apps for The Dark Knight and Inception a few weeks ago (see our full report here), Warner is again using the former title to push another idea, this time Facebook rentals. Consumers – initially in the US only – will be able to rent or even purchase titles through Warner's Facebook film pages. First on offer is the aforementioned Christopher Nolan comic book blockbuster, available here with more set to follow. Consumers simply click the "rent" con, pay using Facebook credits (it costs 30 of those, the equivalent to $3) and then they're off, all staying within Facebook. Warner's president of digital distribution Thomas Gewecke said: "Making our films available through Facebook is a natural extension of our digital distribution efforts and we believe that consumers will appreciate this simple, convenient way to access and enjoy our films. Right now, we are focusing this on the US market, and will make plans for wider international distribution after we gauge the reaction to the service here in the states."

One homegrown outfit that has been hugely busy on the social networking side of things is Manga. The company has launched a new social media hub website at http://www.mangauk.com/ that pulls all its activity together under one roof. Editorially driven, it uses Manga's releases as the starting point for features and news in and around the anime universe. It ties in to its Twitter www.twitter/mangauk, which just reached 6,000 followers, and Facebook www.facebook.com/mangauk which is approaching 4,000 names. It is also set to launch its own Film 2011-style video blogs too. Equally forward-thinking is the company's work with QR codes, which it is now including on all its advertising and will also feature on its releases. Smartphones take a picture of them and the information included directs customers to mobile websites with bespoke content. It has dome this for its current releases such as Summer Wars and 5 Centimeters Per Second. Manga's Jerome Mazandarani said: "The primary motivating factor of this activity and intense SM focus was that we got tired of not owning the content coverage we invest so heavily in (such as magazines and other websites). We wanted to limit wastage, maximise customer pre-orders online and engage our customers online as well online as we do offline at events like the London MCM Expo. Every £1 we spend on our SM activity is not only returned on each unit we sell as a result, but that £1 is also re-invested back into Manga's online real estate and the online community we have built. I am very excited about what we are building with @MangaUK and will not be surprised if we become a beacon for how other cult entertainment and lifestyle brands will market themselves online in the future."

Oh, and if it wasn't busy enough in this, its 20th anniversary year, Manga has also undertaken a major promotion with Japanese retailer Uniqlo. Manga designs will feature in the fast-growing fashion outlet's biggest campaign of the year, for its UT range. Naruto-themed tees will come complete with a limited edition DVD, and Manga has produced a series of gorgeous limited edition Kurashi cards, which are Japanese mini-movie posters. These are being given out in store and highlight releases such as the aforementioned tWo, and will go on to include forthcoming titles over the next four months. Uniqlo, which recently added a store in retail park Bluewater as part of its expansion plans and is The Raygun's current favourite knitwear outlet too, is also sponsoring the We Love Anime festival, a touring event put together by Manga and Optimum, among others.
---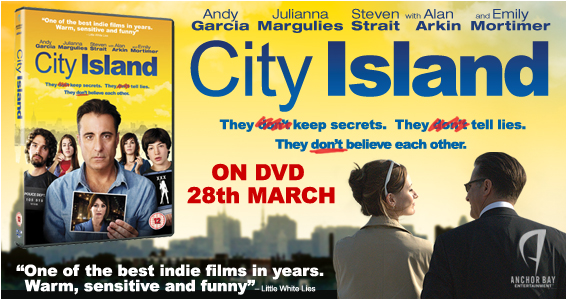 ---
Next week sees the launch of Jackass 3D, the latest shock outing from the daredevil troupe who will seemingly perform any stunt, and Paramount and its agency Shine have come up with their own interesting, albeit less dangerous stunt to promote the title. They will be holding a live DVD premiere on a day it has dubbed, quite obviously, Jackass 3Day, next Wednesday (March 16), across Twitter and Facebook. The event will effectively be held on the former, with approaching 1,000 people now signed up to take part. All will be encouraged to watch the film at the same time, between 8pm and 11pm and tweet throughout. As well as consumers, Jackass team member Wee Man will also be following the event and tweeting too. For more see here and follow it on Twitter using the #jackass3day hash tag.

Network Releasing has taken to the East End this week for its release of the seminal 80s British gangster flick Empire State. Actor Jamie Foreman and director Ron Peck took to the stage at the Genesis cinema in Mile End, London, for a Q&A following a screening of the film. It was part of a campaign that included the likes of an Empire State tour of the East End featured on ITV's London Tonight programme, and appearances on London-based radio shows such as Robert Elms' Listed Londoner feature on his BBC London show. Network's Luciano Chelotti said: "We have positioned Empire State as a long lost British gangster classic where Mona Lisa meets The Long Good Friday. There has been a complete redesign of the original artwork to make the film appeal appeal to a contemporary male audience plus tons of extras for film buffs. Both Ron Peck and Jamie Foreman's support has proved highly fruitful in breathing new life into a film set in the greed ridden 80s which is just as relevant today as it was when it hit cinemas over 20 years ago."

Another independent keeping itself busy is Terracotta Distribution, which is finalising its next few releases as well as readying itself for its third annual film festival event early in May. Next up from the Asian film specialist is The Detective, directed by Oxide Pang, one half of the team that came up with the original The Eye. That is out on April 11, with its next theatrical release, Sparrow, out that same week. Its Terracotta Film Festival a few weeks later is sponsored by airline KLM and will be flying in guests from and screening the best of the world of Asian cinema.

---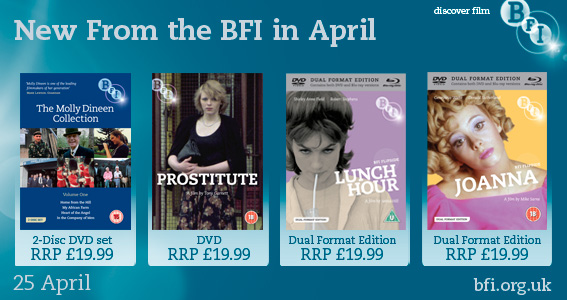 ---
We've reported some of HMV's problems recently, not least with a hugely unsympathetic press and City lurking in the background and after recent stories about planned closures and a clutch of redundancies at the retailer and sadly, details of some of the lay-offs are now emerging. A few of the video team have gone, including some popular industry characters and pals of The Raygun. Both Steve Davey and Shireen Mahtabuddin from the buying department have gone, and Alex Kidd has left the online arm of the retailer. All are currently looking at new opportunities within our sector, and can be contacted at davey.steve1@googlemail.com, shireen1979@hotmail.co.uk and alx.kdd@virgin.net We wish them all the best for the future. Kidd, who we've seen at almost every screening we've been to over the past 10 years or more will, in the meantime, be covering the odd screening event for The Raygun, so keep an eye out for him. He's also penned a piece for our website too…

Appointment news now, and Revolver has announced a high profile deal to take on a new head of acquisitions. It has appointed Dave Bishop, who was previously responsible for Sony Pictures Home Entertainment's UK and some European theatrical, DVD feature and special interest acquisitions. Key titles picked up during his time at the major included the likes of the hit Black Death and Shrooms. He was worked for SPHE both in the UK and US and his signing represents something of a coup for the ever-ambitious independent. Revolver ceo Justin Marciano said: "Dave is a popular and respected figure in both the UK industry and internationally and we are delighted to have him join us at such a busy and exciting time for Revolver. His ability to spot audience friendly titles from the sea of product currently out there is a talent we are glad to have on the team." Bishop added: "Revolver is the most exciting film distributor operating in the UK today. Having worked with Justin and his team closely on several projects in the past, I've seen just how passionate they are about the movies they make and release. When the opportunity arose to join the business as head of acquisitions, I jumped at the chance to work with such a talented and creative group. I hope to now play a significant role in their continued growth and success."

A couple of office moves, as first independent G2 Pictures is now firmly ensconced in its new premises in Camden. Its address is First Floor, 172 Arlington Road, London, NW1 7HL. Its phone number is 020 3551 4000, fax 020 3551 4001 (we barely remember how to work one of those now). And today Metrodome left its West End offices and took a trip up the Edgware Road to its new premises, shared with sister company Target Entertainment. Its new address is Metrodome Group plc, Garfield House, 2nd Floor, 86-88 Edgware Road, London W2 2EA. The phone number is 0207 535 7300 and we won't be sending them a fax on 0207 535 7201.

Meanwhile, Metrodome's Age Of The Dragons is on its way (as reported on here previously, it's released on March 21) and the copmpany has fixed up one of the more novel prizes you'll see for its first homegrown production… It has teamed up with the Forbidden Planet website to offer the giveaway of a harpoon to mark the release of the Danny Glover and Vinnie Jones title which retells the Moby Dick saga with a dragon replacing the whale. That's right, a harpoon, or a double fluke harpoon, to give it its full title…

---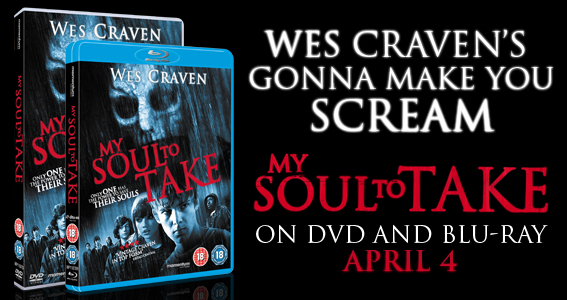 ---
Acquisitions news and High Fliers has announced it has picked up another film for UK release as its new head of acquisitions, former Blockbuster staffer Duncan Stripp settles in to his role. The company has acquired Come On Eileen, a British film whose director Finola Geraghty describes it as "Mike Leigh without the manners". Stripp said: "We are very excited to be working with Blinder Films on the excellent Come on Eileen. We look forward to releasing Come on Eileen later in 2011." Producer Katie Holly added: "We're so proud of Come on Eileen, it's a really moving, funny and engaging film that has a terrific ensemble cast and a tour de force performance from Jackie Howe. We're delighted to be partnering with High Fliers to bring the film to audiences across the UK and Ireland."

This week's streaming news and on demand subscription service PictureBox, backed by Universal, has launched its streaming service in the UK and Ireland. The service, entitled PictureBox player, is available via iPads, PCs and Samsung Internet-connected smart TVs, has a rolling offering of almost 30 new releases from the studio and others.

We liked this: independent theatrical and DVD distributor Park Circus has just launched a blog (in Wordpress, just like our own Raygun website) where it will cover its releases and give background to its titles. It is, as it says here: " If our main website could be considered the main feature then this blog is a bit like the DVD special features. We'll be publishing new interviews, giving you a first look at our latest trailers and will try to give you an insight into our releases that you might otherwise miss." Check it here http://parkcircusblog.wordpress.com/
---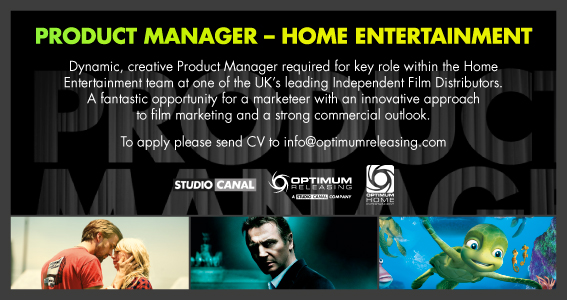 ---
It's rare that the industry gets together collectively, with only one evening's entertainment on the calendar in the form of the forthcoming BVA Awards (although we at The Raygun are investigating possibilities, due, in no small part, to industry demand – stay tuned for more details in the coming weeks), so it was great to see so many familiar faces turn out in force for Universal sales director Jim Batchelor's leaving do. As well as what seemed like representatives from all departments at Universal itself, there were also numerous retailers, representatives from most of the major studios, including a fair few mds, independents, old Virgin staffers and a fair few Arsenal fans too; Batchelor is, of course, with one of the trade's leading Gooners and his beloved team were playing Barcelona that night… We saw some familiar old faces (veterans, as most wouldn't like to be called) and met some newers entrants into the industry, and the turnout was testament to the popular Batchelor too. We're sure the industry will join us in wishing him the best of lick heading up Universal in Australia, although we're sure you'll be hearing for him regularly, not least because he's penning a My Inspiration piece for our website shortly. Now, if only the result had turned out a bit differently…
---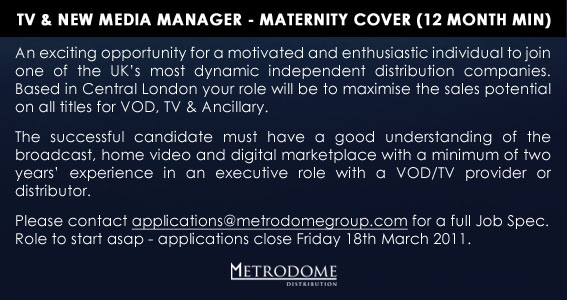 ---
EVENTS OF THE WEEK
We've covered Jim Batchelor's leaving do extensively above, and we're still weighing up whether to print those extensive pictures of assorted industry types snuggling up to Colin Firth, or at least a standee of him, on our website…

QUOTE OF THE WEEK
"We're about to reach a fork in the road. One fork leads to easy digital distribution, and if it's done in a controlled way, film revenues could explode. But the other leads to uncontrolled pirated films with no legitimate revenues, and we'll go the same way as the music business." Icon boss Stewart Till speaking at the British Screen Advisory Council's annual film conference, further recommending a 30 day window from theatrical to online and DVD release, day and date theatrical releases globally and tougher anti-piracy measures from governments…

RELEASE OF THE WEEK
Anchor Bay has, as noted here in previous weeks, enjoyed a strong start to 2011 and is set to continue with the strong Andy Garcia title City Island. The PR-dominated campaign, which saw Garcia arriving on these shores last year for the theatrical outing and appearing on the likes of Top Gear, has already created some awareness for the March 28 release. Anchor Bay's Thom Leaman said: "City Island is great film in so many ways (obviously I would say that) but arguably the key to its success is the fantastic ensemble performance from the cast. It's obviously not a massive blockbuster, but it's a film that the cast clearly all believed in and have gone above and beyond to support. The support the cast have given the film here in the UK has been fantastic, and we've had some top PR breaks off the back that. Andy Garcia and his daughter Dominik (who plays his daughter in the film) came over to support the release and provided some memorable moments, but more importantly really spread the word of a great movie that needs to be seen by everyone."
---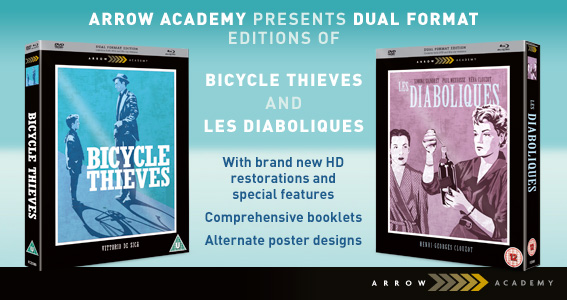 AT THE MOVIES
Two new entries at the top of the UK box office, with Paramount's Rango debuting at number one with £1.64 million in receipts, shading it from Universal's The Adjustment Bureau, which took £1.4 million. It was another good week for The King's Speech, moving back up the charts and has now taken almost £42 million.

Things you should have read this week: Lara Croft is returning once more… The Tom Raider franchise is the latest big name that is due for a reboot. The video game to big screen character, turned into flesh by Angelina Jolie in two previous outings that grossed more than half a billion dollars at the worldwide box office, will return to screens some time in 2013. Independent production outfit GK Films has acquired the rights to produce the films from games company Square Enix.

Oh hang on, more reboot news too: as MGM emerges from bankruptcy, the studio is apparently looking once more to the Robocop franchise. It is planning a new take on on part robot, part man, 100 per cent cop character…

Wait there's more reboot stuff: with Jackass due on DVD shortly and Hall Pass opening this week, its worth noting that the star slash creator of the former, Johnny Knoxville, is being lined up by the team behind the latter, the Farrelly brothers, to star in their new take on The Three Stooges. He is likely to play Moe in the Fox film. And if you're not sure who these Stooges are, ask your parents, grandparents, or us at The Raygun…

SITE OF THE WEEK
We liked this promotional wheeze from the BFI for its forthcoming A Day In The Life: Four Portraits Of Post-War Britain… http://www.bfi.org.uk/node/94

TWEET OF THE WEEK
Follow us, where we review every film we watch (and that's averaging between five and 10 a week right now) here

To subscribe to The Raygun newsletter, please email

info@theraygun.co.uk
with subscribe in the subject matter
To unsubscribe, email

info@theraygun.co.uk

with unsubscribe in the subject
For editorial or advertising queries, contact

tim@theraygun.co.uk