OUT OF THE WOODS, INTO THE CHARTS
HMV RETURNS TO ONLINE SALES
WINDOWS INCREASED IN 2014
1864: A GOOD YEAR FOR ARROW
NORDICANA FESTIVAL RETURNS
HEADING FOR THE COAST
LIONSGATE HAS YOUTH ON ITS SIDE
RIVER SET TO FLOW
SWORD READY TO STRIKE
MANIA STRIKES AGAIN
GETTING CREATIVE
…AS RIPPER RETURNS
HOME CINEMA DAY RETURNS
90 MINUTES ARRIVES NEXT YEAR
QUOTE OF THE WEEK
---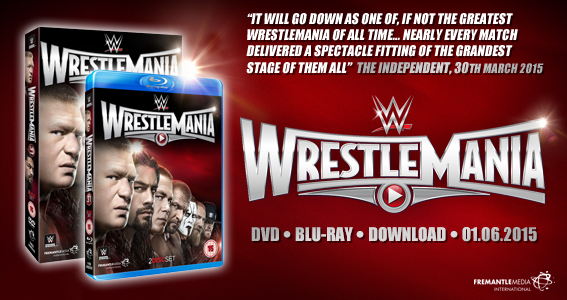 ---
If you can't read this newsletter or see the ads, pl
ease click
here
It Was A Good Week For... Into The Woods, heading into number one…
It Was A Bad Week For… Hey, people who went to Cannes: stop moaning about it…
And so, as we head into half-term, it's family films ruling the roost – as Into The Woods sits neatly in the number one position in the midweek charts according to the Official Charts Company, with Disney set to complete the second part of its double whammy as Big Hero 6 arrives in stores on Monday to give parents something else to help keep the kids quiet with. Also performing well in its first week out was Foxcatcher, hitting number four in the midweeks…
Politics again and the final pieces of the government's culture department have fallen into place as Baroness Neville-Rolfe was appointed as minister with responsibility for IP, joining a team that includes business secretary Sajid Javid, DCMS secretary of state John Whittingdale and culture minister Ed Vaizey, with Baroness Shields looking after Internet security. Baroness Neville-Rolfe's appointment in particularly was warmly welcomed. Commenting on the government appointments, Alliance for IP chair Richard Mollet said: "
The Prime Minister has appointed Ministers who recognise the importance of intellectual property to our economy, and the role the IP sector plays in driving innovation, employment and consumer choice. We look forward to working with them so that our IP environment continues to make the UK a great place in which to do business; and in ensuring that the UK's creators are supported and rewarded in the EU's Digital Single Market."
Interesting news from hmv, which has confirmed it is set to return to online sales, launching the first website with a sales offering since it went into administration more than two years ago. It marks the latest stage in its comeback. No strict timetable has been confirmed, but the Telegraph, which broke the story, said within "weeks". Paul McGowan, chief executive at hmv and owner Hilco, said: "We are careful that we don't want to overcook it but there is a large potential for the UK website to lift the business."

Some interesting facts and figures from the UK Cinema Association's annual report launched this week (launched, incidentally, at the same time as the organisation unveiled a new name, changing it from the old Cinema Exhibitors' Association), not least the one that stated that not one film recorded from a UK cinemas appeared online as an illegal download last year, showing how the industry's efforts in this sector have worked. It also noted that the theatrical to home entertainment window actually increased in 2014, the average time between the two moving up from 108 days to 112 days. There was, however, additional comment, as the report noted: "As has been increasingly the case in recent years however, this headline figure masked a wide range of practices, with a number of films again being released on very short windows of less than two weeks and an increased number (over the preceding year) of films observing windows of 30-90 days." It went on: "The Association strongly supports the principle of maintaining a clear 'window' between a film's theatrical release and its release on other platforms, believing that this ensures that audiences continue to enjoy the widest possible range of films in their intended environment, the cinema theatre. It is the unique nature of the cinema experience that means that so many cinemas across the UK remain key focal points for their local communities. While decisions on the release window around any one film are a commercial matter between exhibitors and the relevant distributor, and not therefore something in which the Association has any role, it would be concerned by any moves taken in this regard at the expense of cinema exhibition, a part of the film industry which continues to perform strongly."
Another return to a story from a few weeks back, one that we at The Raygun broke. Yes, we're on Human Centipede territory here, as we reported indie imprint Eureka was taking the BBFC to task for dragging its feet on the classification of the third outing in the hugely controversial trilogy, the cunningly entitled Human Centipede III. Well it appears to have pulled its socks up and we're pleased to announce that Tom Six's third Centipede horror will be an 18 after being passed uncut for release. And, after making a few feet-based gags, we'll let Eureka's Ian Sadler make the running, with a further hint about its home entertainment release. He said: "F
ollowing a complete dissection of the arthropod by the Senior Entomologists at the BBFC, the fabulous Human Centipede III has managed to survive intact and without any cuts whatsoever. It has retained all it's legs and will begin crawling its way across the country
quite soon.
We will launch with a MidSummer Mini Mayhem, hosted by The Broadway Cinema in Nottingham where we will screen all three films in succession. We're looking to make this a real event – a kind of Rocky Horror Centipede with people dressing up, prizes for the best dressed and with Tom Six in attendance. It's going to be great fun and is on July 4 – a real Independents Day. Further screenings and events will take place over the weekend of the July 10-12, prior to release on DVD and online. number of retailers have expressed an interest in taking the title as an exclusive so we'll have to review that. Either way, it's got legs, it's starting to run and all segments are performing very well. Hopefully this will encourage the small child that exists in every adult to start putting creepy crawly things in jars and keeping them in a wardrobe without permission."
Last Saturday saw the latest slice of Nordic drama, 1864, arriving on BBC4 to much fanfare. The series comes from Danish broadcaster DR, the home of the likes of Borgen, The Bridge and The Killing, giving it the kind of pedigree that most programmes would die for. It tells the story of Denmark's war with Prussia, a seismic moment in the country's history. It arrives with the kind of BBC support that helped its predecessors succeed on both transmission and later on DVD courtesy of Arrow Films. And, keeping up its excellent knack of spotting hits from Scandinavia. Arrow will be bringing 1864 to DVD and Blu-ray on June 8. Commenting on the series, Arrow's Jon Sadler said: "DR has brought us The Killing, Borgen and The Legacy – an ever-evolving array of amazing Danish drama and now the evolution continues with an epic military history / love story and its getting incredible reviews and ratings and will be another big hit for us. We are delighted to be adding this new series to our label and to see the genre develop into new genres."
All of which leads us on nicely to another major forthcoming event being hosted by Arrow, for just ahead of the launch of 1864, on the weekend of June 6 and 7, the company is hosting its third Nordicana festival, this year taking place at the Troxy, just east of the city of London by Limehouse station. As well as highlighting Arrow's Nordic Noir-related releases, it will be playing host to assorted screenings, Q&As, signings, and will have two special guests in the shape of Sofie Gråbøl, aka Sarah Lund in The Killing and Sofia Helin, better known as Saga Noren in The Bridge. It will also preview Nordic thriller Jordskott, due to air on ITV Encore ahead of Arrow's August release. Gråbøl herself said: "I can't wait to attend this year's Nordicana. It's such a great opportunity to discuss the best international television series from all over Scandinavia." Helin added: "I am so happy about the success for The Bridge in the UK and I am so much looking forward to attend the Nordicana for the second time. I had great time in London last year and I am really looking forward to meeting the devoted fans of the series once again."
It comes during a hugely busy time for Arrow, with a big shortened window release in the shape of Return To Sender, due at cinemas on Friday May 22 ahead of a June 29 DVD and Blu-ray release It's a psychological thriller starring Rosamund Pike and a supporting cast including Nick Nolte. Commenting on its release, Arrow's Jon Sadler said: "Return to Sender comes at an opportune time, straight off the back of the huge success of Gone Girl, especially as Rosamund Pike's role in Return to Sender has so many parallels to that hit film. We are expecting very strong sales across all platforms. "
---
---
Some forthcoming releases now and looming large on the horizon is the rather wooly figure of Shaun The Sheep, whose first ever feature length outing is due for release from Studiocanal on June 1. Flush from the success of Paddington, the company is planning to put the lessons it learnt from that homegrown production into practice for this, its first collaboration with Aardman. Commenting on the hefty campaign, Studiocanal's Kristin Ryan said: "
Building on a solid fan base from the ever popular TV series, Shaun the Sheep's first appearance on the big screen was a big success taking £13m at the UK box office earlier this year. Though our home entertainment campaign is targeted to kids and a family audience, as with all of Aardman's brilliant creations, Shaun appeals to all ages so our secondary campaign is wide reaching to ensure maximum mainstream coverage.
Our event-sized media campaign includes TV from the bank holiday weekend, through half term and week of release; national roadside outdoor advertising; key press in the week of release and online advertising across kids' and parents' sites as well as significant search and social spend.
Shaun's a fun and vibrant character and our in-store activity is bright and bursting with big city visuals and includes character photo opp standees and Shaun ears for staff.
Along with blanket reviews, competitions, features and interviews, we've got some really exciting activity taking place including a regional tour of the Giant Shaun sculpture over half term and a special online Shaun cake tutorial with Great British Bake Off 2014 winner Nancy Birtwhistle.
We've got some great promotions lined up for half-term and into release period including Muddy Puddles wellies, Whippersnapper, Into Film and Pasta King targeting the end of the school term, a national 'Pic-Knit blanket' initiative with Rowan wool, and Shaun is face of the very popular Open Farm Sunday initiative and Camping & Caravanning Club's push to get kids camping this summer, which involves among other activity, a regional roadshow tour over half term, a special Sheep-over guide to camping and a very special and unique tent illustrated by an Aardman artist competition prize. Shaun the Sheep is a wonderful character from a trusted and respected British brand and his movie debut is set to be a baa-rilliant (couldn't resist that one) success on home ent. It's definitely one for the whole flock to enjoy."

Interesting to see that the first title being release by the new UK arm of US operation TriCoast is now confirmed, after first stories about the outfit were discussed here some weeks ago. After initially inking a deal with The Movie Partnership to handle its digital release, TriCoast is now working with Fusion Media as part of an ongoing deal to handle physical sales and distribution. The first title is Heavenly Sword, based on the million-selling PS3 game, due on June 15. Commenting on the deal, Tricoast's Strath Hamilton said: "The PS3 video game sold almost 2 million copies worldwide. There's a huge fan base for the characters in the UK. All the major gamer networks including IGN have carried stories on Heavenly Sword's film release – the gamers know we're coming, and we have contests for them as well. TriCoast UK will be releasing 2 titles a month on VOD and one title a month on DVD for the next six months until we learn how to navigate the UK consumer tastes so we can increase our acquisition and release schedule. TriCoast is committed to bringing quality films to the UK market place and promoting them in theatres, on DVD and on digital platforms. Future TriCoast UK Releases will include Wind Walkers starring Glen Powell and Rudy Youngblood; Convergence starring Ethan Embry; 3 Nights in the Desert starring Wes Bentley, Amber Tamblyn and Vincent Piazza; Treasure Of The Black Jaguar, starring Timothy Murphy which won the Raindance Film Festival."
Further comment comes from Fusion's Murray Dibbs, who said: "We are really excited at Fusion to be looking after the DVD releases for Tricoast. The company has a great line up for Q2 and the rest of the year with a really diverse and interesting slate of films. We've already had a great response from the trade." The Movie Partnership's Michael Lee added: "The Movie Partnership is delighted to be releasing Heavenly Sword and Two Jacks from TriCoast in June. TriCoast has a varied and exciting line up of titles over the next 12 months which we look forward very much to be bringing to market."
Meanwhile, Monday May 25 sees the release of Testament Of Youth, the big screen adaptation of Vera Brittain's First World War memoir, released by Lionsgate. In a smart move, the company has enlisted the help of Baroness Shirley Williams, Brittain's daughter, who has already done PR and is attending an event to mark the release on Tuesday May 26. Here's Lionsgate's Ben Grunbaum on the release: "
Lionsgate is proud to be releasing Testament of Youth, based on the First World War memoir by Vera Brittain, on DVD and Blu-ray
,
Monday 25 May. Digital HD sales have been really strong so far, giving us confidence we will see the same level of success in physical retail. We have developed a befitting, engaging marketing campaign covering key press, heavyweight VOD and high impact digital, including Kindle Wakescreen. There has been a considerable appetite for publicity around the film and we are delighted that we have the support of the hugely impressive Baroness Shirley Williams, who will be attending a Q
&
A event on Tuesday in support of the release."
---
---
More forthcoming titles and eOne is keeping itself busy with more on the way from the company. Its next batch of releases includes Ryan Gosling's directorial debut Lost River, which, judging by the rather swish O-ring we saw this week, looks rather stunning on its physical bow. Commenting on the release, eOne's Thom Leaman said: "Lost River hits DVD shelves on June 1 off the back of a fantastic awareness boosting nationwide event theatrical with director and all round lovely bloke Ryan Gosling and star Matt Smith in tow for Q&As and a wealth of strong PR. We've plenty more PR to hit in the next couple of weeks included further breaks with Ryan Gosling and other talent from the a-list cast, as well as some targeted press opportunities with soundtrack composer Johnny Jewel (Chromatics)."
Meanwhile, also on the company's slate, and due to arrive on the same day, June 1, is Sword Of Vengeance, another eminently commercial slice of sword-based Viking savagery, which further boasts the involvement of the same people behind one of the genre's biggest success stories of recent years, namely Valhalla Rising. It'll benefit from a brief theatrical platform release just ahead of its home entertainment bow, eOne's Stephanie Don said: "We're delighted to be releasing the bloody and brutal Viking epic Sword of Vengeance on DVD on June 1. With a fantastic cast including Ed Skrein from the upcoming Transporter Legacy reboot and Annabelle Wallis from the hit horror Annabelle, plus a media and PR campaign that effectively taps into our core male action and Viking genre fans, we're confident of securing a strong result on release."

As if June 1 wasn't big enough, there's also the not inconsiderable matter of the highlight of the grappling calendar, as the annual Wrestlemania event arrives on the back of all the normal noise (mostly shouting) that you get from the WWE. Commenting on its release, Ken Law, from wrestling distributor Fremantle said: "
Following last years' 30th
anniversary show was always going to be difficult but WWE put on an incredible event in San Jose which eclipsed all expectations. Fans and critics were unanimous in their praise and WWE in the US is already reporting an uplift in DVD and Blu-ray sales over last year's release which in turn surpassed the previous year. In a declining physical market, WrestleMania seems to buck the trend. This year we're giving fans a limited edition metallic o-card sleeve to seek out as well as limited edition alternative artwork o-card which is a world exclusive – no other territory is carrying this unique design. These initiatives should ensure a great Week 1 when the WrestleMania 31 hits shelves on June 1."
Some Cannes news and, ahead of a wealth of acquisitions deals and assorted similar news announcements which are still being tied up, our friends at vod platform FilmDoo used the Next pavilion digital forum to unveil the winners of its Creativity Poster Competition. We at The Raygun were among the judges (always nice to be asked to put expertise and wisdom you've built up over years in the industry to some good), along with a host of distributors, agencies and other experts, and the winning entries included predominantly illustrated designs, as Creative Partnership judge Mia Matson said: "It was interesting the predominance of Illustration in the entries which harken to the glorious past of the film poster, before photographic assets were ubiquitous. The winners will scoop both computer kit and the chance to design a poster for one of the distribution partners involved. It capped a busy Cannes fortnight for FilmDoo (more on that next week), but the company's co-founder Weerada Sucharitkul said "We are delighted that our FilmDoo poster design competition was a great success in both the number and the quality of our submissions. We are very proud to be able to announce our winners on the ground here at Cannes Film Festival and to give these emerging young creatives exposure to an international stage. This is a reflection of what FilmDoo stands for - helping to promote emerging creatives and film makers from all around the world to a more global audience base." The winners, which included takes on Mad Max: Fury Road, The Amazing Spider-Man 2 and The Godfather, will be up on our site shortly…
---
---
Netflix has, as we've noted here, been busy down at Cannes, not least in its most recent acquisition, where it has picked up the next film from Kevin (Paul Blart) James, The True Memoirs Of An International Hit Man, as well as making a lot of noise (see last week's Quote Of The Week and, er, this week's too), but Amazon has been busy too. it has announced a further six new children's pilots been announced, taking in one pre-school programme (The Adventures Of Knickerbox Teetertop) and a further five for kids aged between six and 11-years-old (Lost In Oz, Lily The Unicorn, Bear In Underwear, A History Of Radness and The Kicks). In keeping with its modus operandi, customer feedback will play a big part in which of the shows, due to debut this summer, will be picked up as full series. Amazon Studios head of kids' programming Tara Sorensen said: "These new pilots will bring sophisticated stories and unique point of views that we hope will resonate well with kids and families. We're very excited to be working with such passionate creative teams and look forward to sharing these projects with our customers later this year."
Sticking with Amazon and the company has commissioned not one but two further series of Ripper Street after rescuing the series when it was initially cancelled. Amazon Instant Video EU vp Jay Marine said: "
When it comes to great British drama it really doesn't get better than Ripper Street, which has already been a huge hit with customers and critics alike. We're excited to add to our premium original TV line-up with the production of a further two series of this hit show exclusively for our UK Prime customers. With two Golden Globes under our belt already this year for Amazon Original Series Transparent, we want to cement our position as the home for the best TV in the business." Tiger Aspect's head of drama Will Gould added: "We love making this show. The cast, the crew, the writers - it's an absolute honour to get to work with these people. To get to work with them some more - this is a very good day. Thanks to all our partners who have got us this far – to Amazon, the BBC, BBC America and BBC Worldwide. Back to the bloody streets of Whitechapel we go."
Next Tuesday (May 26) sees the beginning of the long march towards Scalarama, the annual festival celebrating independent cinema, both in terms of exhibition and the films themselves, with all manner of weird and wonderful films airing at all manner of weird and wonderful venues around the UK for the duration of the event, which runs throughout September 2015. Tuesday May 26 will see a selection of interested parties around the country, from local cinemas to potential programmers and more, meeting at assorted venues to discuss Scalarama, its new plan to have a range of core films available to film clubs and others who want to get involved, regional opportunities and its newspaper. Oh, and there's also the not inconsiderable matter of Home Cinema Day, which lands towards the end of the festival and once again celebrates everything that's great about watching films at home. It's currently looking at opportunities to grow the event, now in its fifth year, even further and is speaking to interested parties. The Raygun is, again, loosely involved, so get in touch if you want to be part of it. Commenting on Home Cinema Day and Scalarama the organisation's Philip Foxwood said: "This year, more than ever, offers lots of opportunities for anyone and everyone to get involved and take part. We're really excited about all the different exhibitors across the country taking part in what's become the UK's largest alternative film season promoting and supporting all types of great cinemas, film-clubs, societies and pop-ups."

And a final acquisitions story we didn't have room for last week and Lionsgate has announced it has the UK rights to Their Finest Hour And A Half, a romcom that harps back to screwball comedies and is set in London during the Blitz. Stars include Gemma Arterton and Bill Nighy. Commenting on the deal, Lionsgate ceo Zygi Kamasa said: "
A project such as this with a visionary director, established producing team and impressive British cast cements the fact that British cinema is thriving and we're thrilled to be able to push that message home by adding this title to our 2016 slate."
---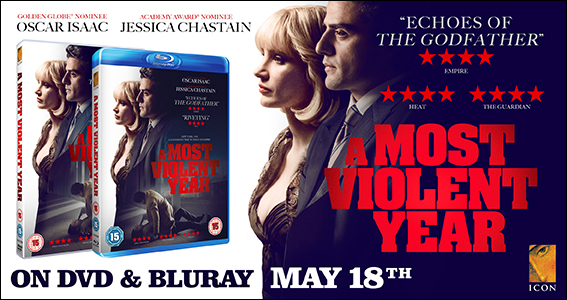 ---
QUOTE OF THE WEEK
"I'm incredibly proud of the viewing numbers on Netflix and I'm very tempted to tell you right now, what they are. What I don't want to do is start that arms race against ourselves — to say what's going to be successful and what's not going to be successful because I would argue that many of the shows with low ratings on HBO, have been very important to HBO, and yet people can perceive them as failures.
"Don't misunderstand. Nothing I'm saying and nothing we're doing is meant to be anti-theatre or anti-cinema. I love, personally, the experience of going to the theatre, going to the cinema. I think it competes beautifully on its own. I have great confidence that if things were day-and-date people would still go to the movies, but I do think that people need choice and people want choice and if you try to prevent them from choice, it's going to ultimately harm [the theatrical experience]. We're not anti-theaters, we're pro-movies. Nothing on Netflix can compete with wanting to go out to the movies with your girlfriend. If you don't want to put on your shoes, nothing in the theatres can compete with Netflix. The onus is on us to make movies that are so good the theatres will book them even if they are going out on Netflix."
Some of the many words from Netflix's Ted Sarandos at the company's Cannes discussion which have been much pored over for the past week…

AT THE MOVIES
Pitch Perfect 2 and Mad Max Fury Road went head to head last week, with the former shading it and earning just over £5 million, the latter a touch under, both impressive performances…

It's official – David Brent is returning, this time to the big screen. eOne has confirmed it is putting funds into Ricky Gervais' feature length outing bringing his comic creation back to life. It's due to arrive at cinemas in August next year. Gervais himself said: "I'm so excited that the world will see what David Brent is up to now and where his future lies. This film delves much more into his private life than The Office ever did and we really get to peel back the layers of this extraordinary, ordinary man."

Some sequel news now and there's plenty of returning franchises been confirmed this week, so take a deep breath as it appears as if World War Z, Jack Reacher, Project X and, best of all, Bad Santa, will all be returning to screens sometime in the next few years…

SITE OF THE WEEK
Let us blow our own trumpet for a bit, and here's an interview we did with A Most Violent Year director JC Chandor, up on the rather wonderful The Ransom Note website…
TWEET OF THE WEEK

Follow us on www.twitter.com/theraygun for stuff we've been sent, pictures, gossip, potentially libellous material and more. Ten times more followers than your average trade magazine…

TRAILERS OF THE WEEK
Here's the latest Pixels clip…

"Knock knock." "Who's there?" "Key-arn." "Key-arn Who?" "Keanu Reeves"
To subscribe to The Raygun newsletter, please email info@theraygun.co.uk
with subscribe in the subject matter
To unsubscribe, email info@theraygun.co.uk with unsubscribe in the subject
For editorial or advertising queries, contact tim@theraygun.co.uk