The Missing Link Community is now present in Germany (where it began), England and Scotland, Denmark, Finland and (with an honourable representation) in Malta. 
We are looking back on an adventurous year 2021. Training is still impacted by the pandemic, but that doesn't hold us back. We are looking forward to 2022 and will celebrate it with a startup event on January 15th in Manchester. We invite to a joint seminar, featuring our friend Jacob Sibley and Founder Circle Member Heero Miketta. Find more information here: https://www.missinglinkmartialarts.com/newyear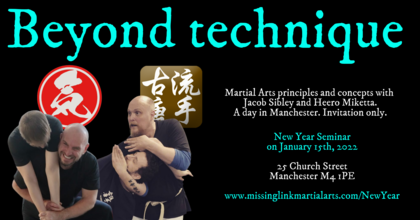 Places are limited, so secure your space soon.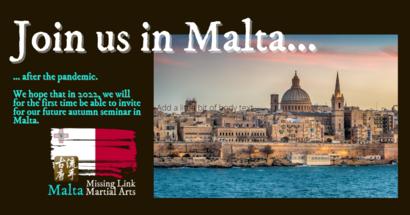 Slightly premature, but one thing on our long list of activities: The future seminar in Malta. We aim to create a regular Missing Link meeting on the sunny island, in autumn when most of Europe starts to get colder. Stay tuned!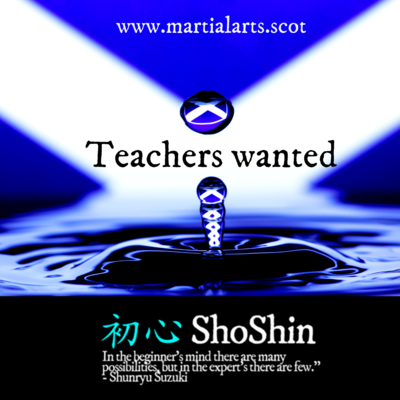 Teachers wanted - that is our main topic right now in Scotland, where Missing Link just starts up. For this, we have created a dedicated Teachers Scheme to help experienced instructors to feel at home with our Missing Link concept and add their own knowledge and ideas. Missing Link aims to be a research community, not a traditional governing body or association. The teacher scheme is interesting for everybody, not just in Scotland, and to make that work, we offer parts of it online via Zoom, and two seminars in Manchester and Edinburgh on top of this.
Want to know more?
(If you are not an experienced instructor yet, you might find that we can support you into becoming one. Just get in touch.)
While training face to face resumes, our Online classes have shown to work very well as a valuable addition. Free for members in England and Scotland, check out the training www.online-dojo.org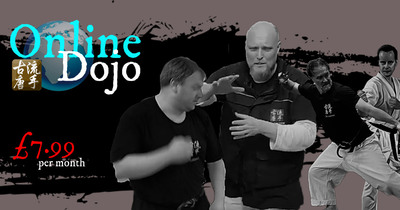 The Online Dojo runs on Tuesday at 6.15pm and Thursday 7pm. The Kobujutsu Online class moved to Thursday 8pm.