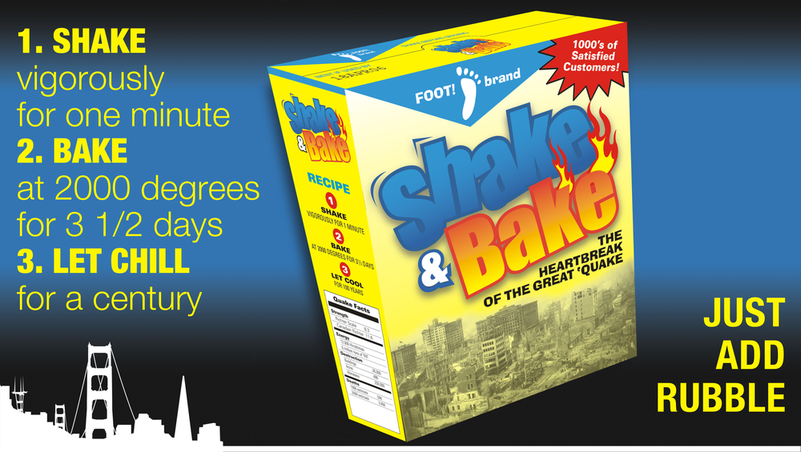 April is Shake & Bake Month

One of the biggest events in history happens to be one of the biggest events in the history of San Francisco, too: The Great Earthquake and Fire of 1906. It didn't put the City on the map—that was the Gold Rush—but it did prove to the world that San Francisco was "The City That Knows How," according to President Taft. After the destruction of 1906, people thought San Francisco was done for, but she came back, bigger and better than before, in typical only-in-San-Francisco fashion.
All month long, you can get
discounted Shake & Bake tours
. Learn what was lost and how the City recovered,
 plus the usual fun and frivolity from our FOOT! history experts. 
Proceeds from our
Tour of the Month
will go to the
San Francisco Society for the Prevention of Cruelty to Animals
, a nonprofit in the City for almost 150 years. Their mission is to end animal abandonment, and you can learn more about the SF SPCA, or to donate directly to them, click
here
.
We are very excited to announce one of our two new Haight-Ashbury walking tours. What a Long Strange Trip it's Been is a three-hour version of our Flashback tour and celebrates the 50th anniversary of the Summer of Love. You can learn more about it here, and if you'd like to participate in a free tour on Saturday, April 15, email our Haight expert Kurt and tell him you'd like to tag along. Space is very limited! Please email Kurt[at]FOOTtours.com to register.