PSYCH-DELTA BLUESMAN BROTHER DEGE JOINS FORCES WITH MEMPHIS POWER-TRIO DIRTY STREETS FOR MARCH TOUR DATES WITH HEAVY METAL BAND PENTAGRAM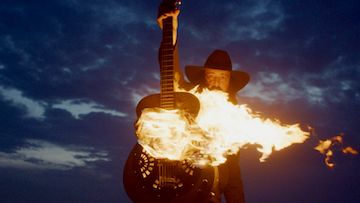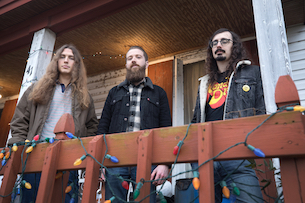 PENTAGRAM / BROTHER DEGE / DIRTY STREETS 2019 TOUR DATES
3/14 Cincinnati, OH - Northside Yacht Club (Dirty Streets & Pentagram only)
3/15 Chattanooga, TN - Music Box Ziggy's (Dirty Streets & Pentagram only)
3/16 Nashville, TN - Little Harpeth Brewing
3/17 Atlanta, GA - The Earl
3/19 Dallas, TX - Gas Monkey
3/20 Austin, TX - Come & Take It Live
3/21 Houston, TX - Warehouse Live
3/22 Little Rock, AR - The Rev Room
3/24 New Orleans, LA - The Howlin Wolf
~~~~~~~~~~~~~~~~~~~~~~~~~~~~~~~~~~~~~~~~~~~~~~~~~~~~~~~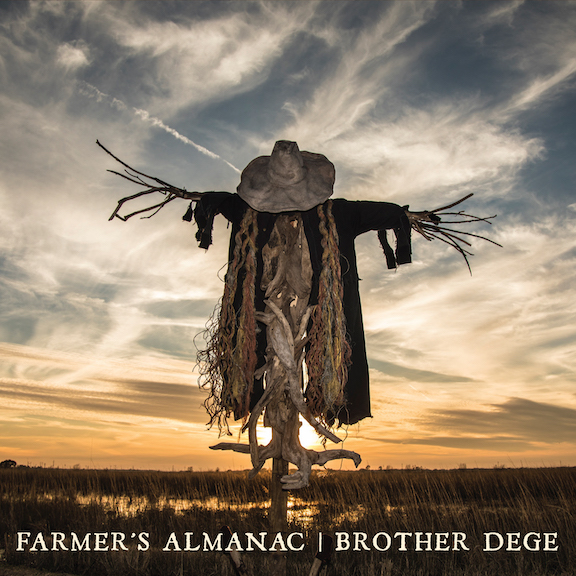 Grammy-nominated Brother Dege Legg (Quentin Tarantino's Django Unchained) is one of the best-kept secrets in Louisiana; a musician, writer (Louisiana Press Award 2004, 2008), outsider artist, and heir to a long line of enigmatic characters birthed in slaughterhouse of the Deep South. It's a been a wild ride for this boy. Like the mad love child of Son House and William Faulkner, Legg has burned a colorful trail through the Promised Land, working odd jobs (dishwasher, day laborer, cabdriver, embedded journalist, homeless shelter employee), hitchhiking, studying philosophy, and writing books while passionately championing the swampy quirks of Deep South.

Brother Dege's latest album is the critically acclaimed Farmer's Almanac, an 11-track, southern gothic journey that explores escapism, class structure, and the opiated dark side of America's small town rural communities. Brother Dege's fourth album swarms with otherworldly slide guitars, rustic psychedelia, possessed barn burners, and swamp-drenched cinematic songcraft.
Brother Dege joins the Pentagram tour in Nashville on March 16th, playing solo sets of his own abstract style of psych-Delta blues and slide guitar-scapes.
Brother Dege's Farmer's Almanac is out now on CD, digital and streaming formats. Click here to order.
"... a jewel straight from Louisiana. Guitar riffs and a good handful of country psych is the Brother Dege recipe… and it works wonders." - ROLLING STONE
FOR MORE INFO ON BROTHER DEGE:
~~~~~~~~~~~~~~~~~~~~~~~~~~~~~~~~~~~~~~~~~~~~~~~~~~~~~~~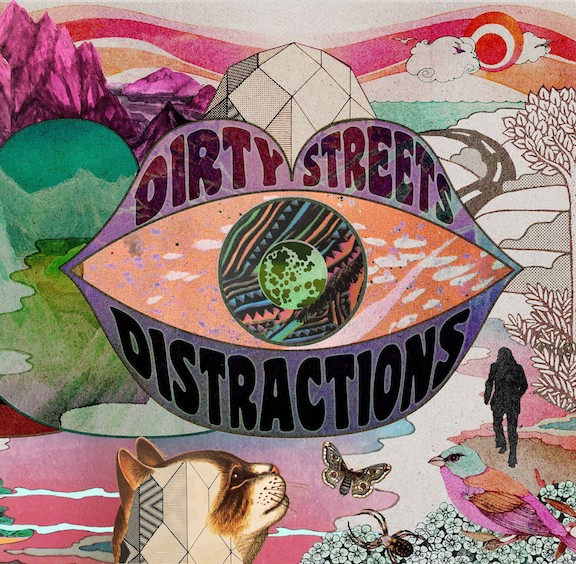 DIRTY STREETS
Hailing from Memphis, Tennessee, a hub of historical soul and blues that crafted much of the world's modern music, Dirty Streets have spent years on the road and in the studio forging their own style. They've moved from DIY, independant recordings to ambitiously self-produced studio ventures over the course of five albums. Their fifth, and latest, LP, Distractions,
is an explosively charged follow-up to their acclaimed 2015 release White Horse
, which contains a unique style of heavy, soulful and sometimes psychedelic rock. Recorded at the historic Sam Phillips Recording studio in Memphis, the album pushes the sonic palette of the band to the next level with an eclectic mix of songs. Drawing from influences that span from the bluesy twang of Howlin' Wolf and Wilson Pickett, to the heady expansiveness of Hendrix and Donovan, Distractions
lives in its own time and place. The album was recorded live in the studio by Matt Qualls and Wesley Graham in the room where the raw and explosive energy of the Yardbirds' iconic "Train Kept a Rollin'" was originally put to tape. This album continues the tradition.
Dirty Streets' Distractions is out now on vinyl, CD, digital and streaming formats. Click here to order.
"Straight out of some invitingly cool jam night in the '70s, this strutting, soul-infused shot of blues rock shows these Memphis dudes off to their best advantage." - CLASSIC ROCK MAGAZINE
FOR MORE INFO ON DIRTY STREETS:
~~~~~~~~~~~~~~~~~~~~~~~~~~~~~~~~~~~~~~~~~~~~~~~~~~~~~~~