MCM ATTRACTS RECORD CROWD…
…WITH ZAVVI MAKING ITS DEBUT…
…MANGA MAKES ITS MARK, AGAIN
UNIVERSAL STEPS UP TO THE PLATE
AUDIENCES NOT MISSING FOR TV BOW
CONSTANTINE'S A TRAILBLAZER
TWEET OF THE WEEK
---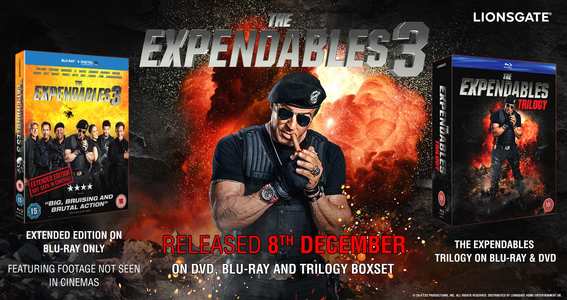 ---
If you can't read this newsletter or see the ads, pl
ease click
here
It Was A Good Week For... Mrs Brown and another old monster, Godzilla, both off to flying starts…
It Was A Bad Week For… Google Glass, now officially banned from all US cinemas over piracy fears...
A
nother week and another raft of big releases as things start heating up, with a third of the year's most crucial three months now pretty much behind us. Two monster releases dominated the proceedings this week, even if, as we've noted elsewhere, Godzilla and Mrs Brown's Boys are as far apart from each other as you can get. Starting in alphabetical order and Godzilla has got off to a strong start, with Warner's decision to go earlier in October rather than later in December proving to work for the studio and, as early reports record, the film is above the major's targets. As Warner's John Stanley said: "It's selling really well so far, we're slightly up on our plan, thanks to EST and DVD as the over performing formats. This is the type of release that works brilliantly for all our retail partners as a good impulse purchase, as well as having a core fan base for the Godzilla story arc. The decision to release it in October rather than wait until December, which was our original plan, has totally paid off. We now feel comfortable we'll have a good run up to Christmas."
Meanwhile
Mrs Brown's Boys D'Movie was off to a hugely impressive start this week too and living up to the film's hugely impressive box office performance. Commenting on its success, Universal's Emma Kay said: "We are absolutely delighted to see that fans have taken Mrs. Brown's Boys D'Movie into their hearts and have loved her transition from the small to the big screen. The results are fantastic. We had superb support from retail and this has in turn converted to excellent sales over the counter so far this week on physical and also last week on early EST. We focused the campaign on the fans with strong social activity and TV ads that showed their love for the film. The campaign winds down for a few weeks until a big re-promote for the Christmas Gifting. Mammy brings it home."
---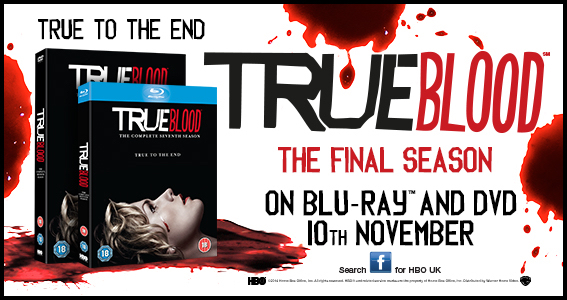 ---
And let's not forget the independent sector either. And, of course, it wouldn't be a normal week without a release fro Signature performing on or above expectations and it's the case again this week. With many of the country's schools off for half-term week, the independent picked the right time to go with family adventure The Adventurer: Curse Of The Midas Box. Commenting on its success, the company's Kaz Mills said: "We understood immediately that The Adventurer: Curse of the Midas Box
deserved to be noticed, not only because of the stellar cast but also because it had a brilliant family tea-time feel that we just don't see as much as we used to. The campaign for the film capitalised on that, primarily by recruiting parent bloggers to champion it and by engaging with their kids by delivering dress-up boxes channelling its Victorian theme. This fed into a concerted campaign that really upped The Adventurer's visibility – again focusing on parents' and mainstream press. On track to sell over 11,000 units this week - and with a fantastic opportunity for the sales to 'snowball' in the build to Christmas - we're delighted to have once again generated a fantastic result from a non–theatrical traditionally tricky genre."
Godzilla, as we recorded here last week, got off to a bright start thanks to the monster's presence at the autumn MCM London Comic Con. Followers of The Raygun's Twitter account (all 1,100-plus of you) will have seen us tweeting from Warner's stand for the blockbuster, just one of a whole host of big name presences at the three-day event. It was more packed than ever, overspilling into a second hall and it attracted record numbers – more than 110,000 of them in all. Commenting on the show's success, co-organiser Bryan Cooney said: "
We're delighted that so many people made the trip down to Comic Con this weekend. The show was 12,000 square metres bigger than in May but we still needed every inch of it, with more movie, television, games, comics, anime and cosplay content on display than ever before — not to mention a great special guest line-up. We're not going to sit on our laurels, though; the next MCM London Comic Con will expand to run over three full days, giving comic con fans even more to enjoy." The next show will take place in May next year.
One of the mainstays at the show has, of course, been the Manga imprint and former head of the label in the UK, Jerome Mazandarani, was making his final appearance at the show for the imprint, ahead of heading off for pastures new (more of his plans for a new company on next week's newsletter), but here's his thoughts on the autumn show:
"I am very proud to be a part of MCM Comic Con and I am very pleased to see so many new sponsors and exhibitors at the show including Pokemon International, Toyota, Channel 5, Bandai and more. Bryan and his team have been fantastic. While it's a bittersweet moment for me the huge attendance and fantastic fans and MangaUK team have made it more than worthwhile. I will be back in May and I look forward to helping other brands establish themselves at this extremely important and worthwhile event."
---
---
At the MCM for the first time ever was Zavvi, with the operation
taking a major stand at the event. What's more, the online retailer deemed its venture a success. Commenting on its presence at the show, Zavvi's Joe Anderton said: "The team at Zavvi had a great time at our first ever MCM Comic Con. Our stand provided an excellent opportunity to meet with existing and hopefully new customers in their thousands, and the team here were blown away by the enthusiasm and passion displayed by the 110,000+ visitors."
T
alking of events and Universal has forged an interesting partnership to highlight its forthcoming release of December 1 release of Step Up 5: All In. For the latest instalment in the series of dance films will be featured heavily at the UK Street Dance Championships taking place in London on November 15 after the major inked a deal to sponsor the tournament, the biggest event in the street dance calendar. Commenting on the sponsorship, Universal's Oriane Charlier said: "The Step Up film franchise has been phenomenally successful across the globe, inspired many a dance group, and helped elevate street dance to the mainstream. Therefore partnering with the UK Street Dance Championships is the perfect fit for the DVD release of Step Up 5: All In. We appreciate all what the championship does to hero street dance in the UK and we're delighted to be able to continue supporting grass roots dance championships locally with our release."
---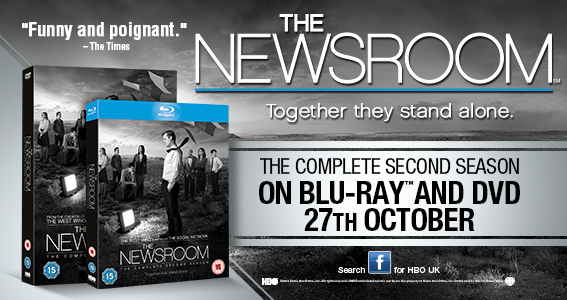 ---
The most-talked about TV programme airing this week was, almost certainly, The Missing, the heavily-trailed BBC show which starred James Nesbitt as a distraught father whose son is taken from right under his nose while on holiday in France. It was easily the most viewed programme in its primetime slot, winning more than a quarter of all viewers. And it also picked up a wealth of strong reviews, most of them giving it four or five stars and comparing it to, somewhat inevitably, Broadchurch. That was released by RLJ Entertainment's Acorn imprint, which also has The Missing, with December 26 earmarked for its release. RLJ's Stuart Shaw said: "With viewing figures to rival Broadchurch and Happy Valley and reviews to match we couldn't be happier. The retail response has been fantastic and we're challenging ourselves to deliver a marketing plan that cuts through at this extremely busy time of year for our customers. We are looking forward to setting this up to be a big hit on Boxing Day."
It's been a big week for Wuaki.tv, with a couple of announcements from the company, one a big addition and the other more lighthearted. In the case of the former, the vod operator has unveiled that it has inked a deal with Arrow which will see many of the company's titles, particularly its foreign language offerings, being offered to its catalogue. It includes both films, such as Like Father, Like Son, A Thousand Times Goodnight and Arthur And Mike, as well as its TV programmes such as Generation War, The Bridge, The Killing, Wallander and recent hit Gomorrah. Commenting on the deal, Wuaki.tv's Simon Homent said: "Our users aren't purely interested in the latest Hollywood blockbusters, we see a desire for a more diverse range of genres and movie styles from all over the globe. The addition of some of the most popular cult TV series and movies from across Europe will set Wuaki.tv apart in a market that focuses on Hollywood content, and we will continue adding to it in future.
" Arrow's Alex Agran added: "
I am delighted to be partnering with Wuaki.tv with our new release feature films and TV series, as well as the best of our library. Arrow Films is committed to making our content available through the most dynamic of partners and Wuaki.tv offer a very impressive service. We look forward to a successful co-operation together."
Meanwhile, Wuaki.tv has joined in the Movember activity (as discussed here last week) and surveyed the public on their favourite TV and film 'taches ahead of the facial hair fundraiser kicking off on November 1. The stunt should garner plenty of publicity for the service, with organisers weighing in with their opinions. Best of the lot? Tom Selleck's moustache was voted the favourite, with other notables including Dustin Hoffman as Captain Hook, Charlie Chaplin, Ned Flanders and Daniel ay Lewis in Gangs Of New York. Commenting on the survey, UK Movember director Sarah Coughlan said: "Movember participants are always citing Tom Selleck's moustache as one to imitate. While it doesn't have as distinct a style as the likes of Hoffman's Captain Hook or Charlie Chaplin, there's something about it that really draws people in when they're growing a Movember 'tache of their own."
---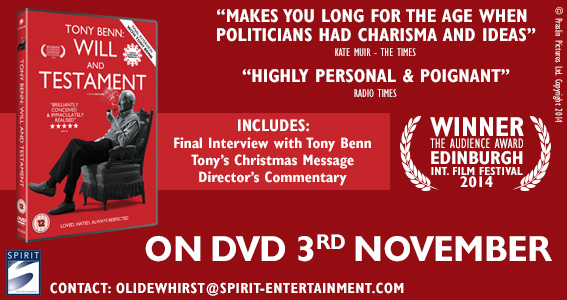 ---
Back to Arrow and the company's wonderful Arrow Video imprint is definitely heading across the Atlantic after securing its crowdfunding target. As we'd noted here previously, the label, which specialises in some of our favourite films ever – horror and genre classics from a bygone era – and brings them into the high definition era in all-singing, all-dancing editions, was looking to launch in the US and had gone to fans to secure backing for its plans. And now it's reached its target, meaning it can officially launch in America. Commenting on its success, the company's Francesco Simeoni said: "We're thrilled that our campaign goal has been met so early on and that so many fans have come out to show their support. Now we can look to the exciting part of the stretch goals that we have offered our fans."
And now back to the vod arena and Amazon has added another cracking exclusive to its Prime Instant Video svod service, in the shape of Constantine. The series is going up one episode at a time after its US TV transmission, with the first airing this week. It's a new take on the DC comic book creation that has already been the subject of a Keanu Reeves, righting many of the wrongs of the film, which arrived to mixed reactions. Commenting on its arrival, Chris Bird, director of content strategy at Amazon Instant Video said: "It's the one night of the year when audiences around the world are looking for a fright, so we're delighted to be making the UK exclusive first episode of Constantine available to Prime Instant Video customers this Halloween. Constantine is a great addition to the catalogue of spooky TV shows and frightening films already made available for unlimited streaming during our Halloween takeover, featuring alongside classics like The Craft and An American Werewolf In London and contemporary favourites like Warm Bodies."
Also enjoying a good week is Curzon, with the company and its Artificial Eye imprint celebrating a number of different successes. These included new cinemas at Canterbury and on London's Southbank, winning a battle to preserve its Chelsea cinema, launching its Home Cinema vod service on Amazon's new Fire TV service, winning best distributor at the Screen Awards and its Leviathan scooping best film prize at the LFF, as well as settling its ongoing dispute with its cinema staffers. And, as if that wasn't enough, the home entertainment arm is performing well too. As the label's Paul Diment said: "Titles such as Oscar winner The Great Beauty, Blue Is The Warmest Colour, Le Week-end and Joe have all contributed to make 2014 one of the strongest we've had in home entertainment. Next year looks equally as strong for us as our slate includes Leviathan (which won best film at this year's London Film Festival), Wild Tales, The Duke of Burgundy, Still Alice starring Julianne Moore and Enemy with Jake Gyllenhaal. We'll also be releasing the uncut five and a half hour version of Lars Von Trier's Nymphomaniac."
---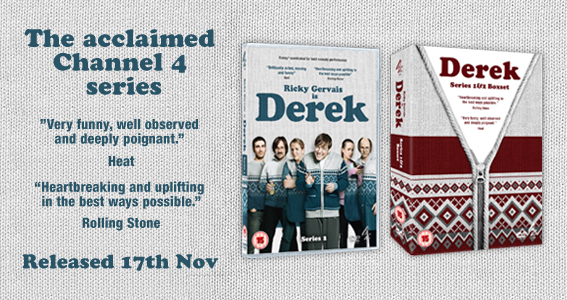 ---
QUOTE OF THE WEEK
"As an industry, we need a competitor - a serious competitor - to Netflix and Amazon."
Rupert Murdoch, speaking this week. He said the studios should work closer together and said with Hulu in the US they are already doing that.
AT THE MOVIES
Fury entered the top 10 at number one, taking in almost £2.7 million in its opening frame, whileThe Book Of Life took just under £1 million. Other new entries included Happy New Year (£568,203), Love Rosie (just under £500,000) and The Babadook (just short of £350,000).
All the news this week, it seems, has concerned Marvel and its forthcoming films. We've already stated our objections to the phrase Marvel Cinematic Universe, mainly due to a dislike of the middle word of the three, but it was an impressive raft of titles unveiled by the studio this week. And obviously, its announcements led to a wealth of speculation, conjecture and nonsense discussed online. But here's a recap, in case you missed it: its third phase of Marvel films, beginning in 2016. That year kicks off with Captain America 3, aka Civil War, in May, followed by the first Doctor Strange film (more on that below). 2017 sees Guardians Of The Galaxy 2, Thor: Ragnarok and a first Black Panther film. the next year sees Captain Marvel and The Inhumans and, beyond that, a two-part Avengers film, Infinity War. That takes you up until 2019, which will see us wishing our lives away…
Meanwhile, Doctor Strange has been much talked about even before Marvel's big announcement, as it transpired that Benedict Cumberbatch, one of the most-loved people on the Internet, it appears, will star as the supernatural fella in the film. He is said to be in final negotiations to appear as the eponymous, magical hero…
Another week, another Avengers trailer…
To subscribe to The Raygun newsletter, please email info@theraygun.co.uk
with subscribe in the subject matter
To unsubscribe, email info@theraygun.co.uk with unsubscribe in the subject
For editorial or advertising queries, contact tim@theraygun.co.uk