Since 6
th
 April 2019, you would have been able to calculate & submit your 2018/19 tax return to HMRC, so since then the Tax Agents at Taxfile have been busy filing away for the early birds.   We have been open on Saturdays too, to keep up with the influx of tax & CIS returns.
However, if Saturdays are your only day of availability, this coming Saturday (29th June) will be the last one that we will be open for before we return to Mon-Fri trading over the summer period.  
Our agents are available at both our Tulse Hill & Battersea sites to do tax returns and both sites have major train connections or offer free parking for our clients.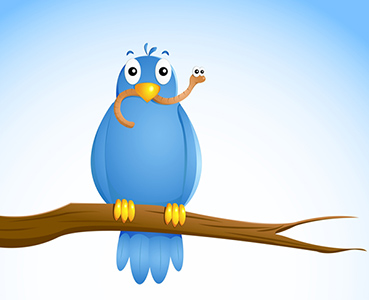 Tulse Hill Opening Hours;
Monday & Tuesday - 9am to 6pm
Wednesday & Thursday - 9am to 5pm
Friday - 9am to 3pm
(Saturday 29th June - 9am to 12pm)
Please note, for all Battersea appointments & Saturday appointments, our agents see clients by appointment only.  So please book in advance to avoid disappointment by either calling 020 8761 8000 or booking online 
HERE
.
With 25 years trading experience, get our professional help at Taxfile & we'll make filling in and filing your tax return a breeze.
When you file your tax return on time with Taxfile, you get an inclusive cover against any questions or investigations that HMRC may raise in the future about the calculations we do on your behalf.  
Do I need to do a tax return?
HMRC expects people to do tax returns for various reasons;
·

         
Those that have an income outside of a PAYE scheme (i.e. self-employed)
·

         
High earners on PAYE schemes, earning above £100K
·

         
Company Directors & Shareholders
·

         
Landlords who have rental incomes
The tax year usually runs from the 6th April to the 5th April the following year.  Once your financial year ends, you have until 31st January the following year to file your return and pay your liability, before penalties & interest are imposed.
Each year, the Government announces a tax free allowance, which is the amount you can earn before your income starts to get taxed.  The tax free allowance for 2018/19 is £11,850.00.  However, this allowance decreases by £1 for every £2 earned above £100k, meaning by the time your reach £125K, the allowance is £0.
The amount of tax paid on income is also specified by the government & is subject to change with announcements made generally in the Budget statements. 
For 2018-19 the rates are as follows;
*For 2019-20 the new rates & tax free allowance can be found 
HERE
.
You can book a 20minute free consultation with one of our agents, answering any questions you may have about your taxes.
We believe Taxfile provides our customers the most comprehensive tax service available!
Our low fees are usually tax-deductible!
Taxfile: Your One-Stop Shop for Tax & Accountancy Help


Taxfile has over 100 years of combined tax and accounting experience and has administered over 30,000 tax submissions in the past 25 years! Beginning way back in 1994 (and continuing as Guy Bridger Limited from 1997), we originally started business offering only CIS sub-contractor returns but quickly developed the service to help the self-employed, local businesses and higher rate taxpayers with their tax computations. Along the way we added tax and accounting services for taxi drivers, cab drivers, landlords and more. We also offer Capital Gains tax expertise and tax investigation help and, more recently, professional help with disclosures, written tax advice and a tax planning service.
Taxfile helps individuals as well as businesses. Our customers are very varied, turning over anything from £10,000 to over £1 million a year. A few are high wealth individuals who no longer need to work but still need to account for their taxes etc. Some customers have retired, others operate small businesses and some don't even live in the UK but may have assets here. So if you need ANY tax-related help, you've found the right place in Taxfile.

Whatever help you need with tax and accountancy-related matters, call Taxfile on 0208 761 8000 and we'll be delighted to help you. Learn more about our many services here.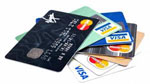 Top Tip:
Use a debit card!

Use a debit card just for your business expenses and that way you will always have a record of expenditure right on your bank statement. This could be useful as proof of purchase if you ever lose a receipt.
Request for Feedback!
As a small local business we rely on our customers to grow our business. We always welcome feedback, & would appreciate it is you could click the button below and leave us a review: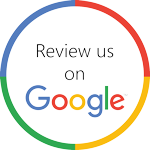 When you refer a friend, colleague, or family member, & they use us, then we will apply a 10% discount on you bill.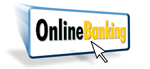 Top Tip:
Online banking may save you money!

If you have online banking and can provide us with downloads of your bank statements, it could save time & money. 
Most if not all online banking services allow for this, so if you can provide us your bank statements for the year in .CSV or .XLS format, it could save you & us time & money. With access to your bank statement data, we can make sure that we have included all the income and expenditure that we should have included, even if you have lost a receipt. Learn more here or call us on 0208 761 8000 for more information.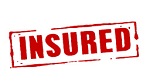 You Are Insured!

If Taxfile submits your tax retrun,you have full cover from us if HMRC were to ever investigate any of the figures we have submitted to them.