IT PROMOTION OFFERS FREE CINEMA TICKET
MORRISONS AINS FOR BASKET SPEND
OFFICIAL FILM CHART UPDATE
CP TURNS 40
SPIES ON THE LOOSE...
...AS BBC HEADS TO SOUTHBANK AGAIN
BIG NUMBERS ENJOY A DOUBLE DATE...
...AS HMV STAFFERS MAKE A GUEST APPEARANCE
TUCKED IS NO DRAG
THE GOLDEN SHOT
DOG OUT FOR WALKIES
ARROW REVEALS NOVEMBER BIGGIES
SIGNATURE'S COURIER AIMS TO DELIVER...
...AS INDIE REVEALS Q4 SLATE
SECOND SIGHT GETS AN UPGRADE...
...AND GETS READY FOR A NEW DAWN
SECOND RUN LANDS FEST WINNER
HANCOCK'S MORE THAN HALF HOUR
LET'S GET RUDIMENTAL
AT THE MOVIES
TWEET OF THE WEEK
TRAILERS OF THE WEEK
---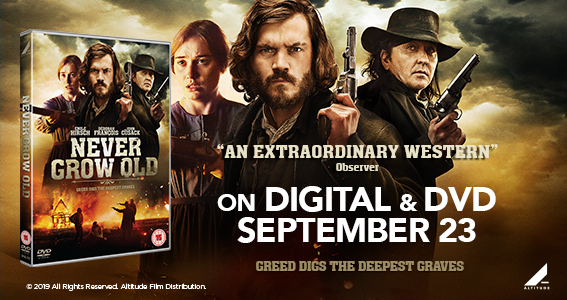 ---
If you can't read this newsletter or see the ads, please click here.
It was a good week for… Avengers: Endgame still doing the business……
It was a bad week for… From Sunday screenings onwards, too busy to moan…
You might have noticed that this week's big release in cinemas is the second instalment of newly revitalised horror franchise It, as Chapter 2 aims to follow in the wake of the huge success of the first outing (as well as the original version of Stephen King's tale too). And Warner has put together a major promotion spanning its home entertainment and theatrical arms, partnering with retailers, in what is a first for the studio. It has ranges of stickered product in HMV, Tesco and Morrisons, with a full horror selection in the first, and featuring the original and the 2017 version in the supermarkets, with each product bought enabling consumers to get a one free ticket to see the newly-released sequel at Cineworld theatres. The film itself arrives with a welter of publicity and marketing, making this a hugely timely promotion. And with strong reviews for the film – five stars in Empire ("It is glorious to see this stuff envisioned on such a huge and self-assured scale, a joy to have a film of this size trading in this sort of genre carnage with such uncompromising and unapologetic style – A psychologically merciless sequel, everything here is as it should be: deeper, scarier, funnier. Andy Muschietti in particular has stepped up, skilfully guiding us through a rollicking funhouse. It is obscenely entertaining.") – the promotion should prove popular. You can see the promotion in situ over on our twitter account here.
Mention of Morrisons and big releases brings us on to this week's big physical bow for the final instalment – for now – of the Avengers and current iteration of Marvel titles, in the shape of Avengers: Endgame. For the supermarket put together the kind of offer that used to mark out releases during the latter days of VHS and early DVD era, offering the film for £6 to consumers who spent £40 in stores. The basket spend offer was much loved by supermarkets and other retailers during the 1990s, and it shows the importance of a biggie such as this to the grocery trade. As noted here last week, the film has already become the fastest selling download of all time, with its second week figures on digital ahead of this week's physical release also topping the 100,000 mark (101,700 to be precise), taking its total for the first two weeks as a digital exclusive to 437,000. The Official Charts Company reported the figures as part of its latest Official Film Chart, further adding the top 10 fastest selling downloads ever, with Endgame leading the way ahead of Avengers: Infinity War and Bohemian Rhapsody.
As for this week's Official Film Chart beyond the ongoing success of Endgame, and Warner's drafting for It sees the 2017 horror returning to the top 10, at number six, with Clint Eastwood's The Mule returning to the upper echelons at number seven, while Sylvester Stallone's Escape Plan 3 is a new entry at number 10…
---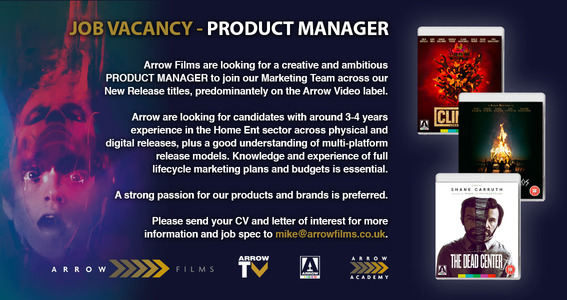 ---
To a secluded open space tucked neatly into a quiet street just away from the bustle of the West End for a soiree hosted by agency CP, aka Creative Partnership, which is celebrating its 40th anniversary this year. As we noted here last week, the company is marking its storied history by highlighting some of its fine legacy on Instagram, showing off its work on classics such as The Crying Game and Wild At Heart as well as more recent outings. We bumped into lots of familiar faces from in and around the industry, and such CP stalwarts as illustrator Graham Humphreys. Commenting on the event and its anniversary, managing partner Chris Warrington said: "To have reached this milestone is an incredible achievement in a constantly changing industry. This longevity is a testament to the originators of the company, Jim Sturgeon and Chris Fowler and the CP staff, past and present, who have so uniquely captured the essence of so many films and continued to evolve and innovate along the way. And last, but by no means least, we would like to thank our brilliant, collaborative clients for giving CP the opportunity to work on their extraordinary stories."
To the BFI on the Southbank where BBC Studios had joined forces with the organisation for a special screening of classic 1970s TV spy drama Tinker Tailor Spy. The screening of the John Le Carre adaptation starring Alec Guinness, attended by director John Irvin and one of its surviving cast Michael Clayton, was timed to coincide with BBC Studios' first ever Blu-ray release of this classic, in a newly cleaned up, HD-friendly format (it was released on Monday). It looks a treat, aided by what director Irvin said was his insistence that it be shot on film ("It was the first time BBC had made a series naturally on film," said Irvin, "we didn't want to put Alec in a studio… It was more cinematic than the majority of television at that time"). Both Irvin and Clayton said it still resonates, the former saying: "With the talent in the room, we knew we were doing something extraordinary. It was extremely well written and adapted, with a stunning cast. It had really great scripts, great actors, a great editor… I just sat back!" Clayton added; "It still stands up today. It's not like a lot of English television, it goes into depth."
The Tinker Tailor Soldier Spy screening sees BBC Studios further developing its ties to the BFI, where it now regularly hosts screenings tying in with its titles, something it has done for some of its classic Dr Who releases. BBC Studios' head of sales Matthew McNamee said: "The Tinker Tailor Soldier Spy screening at BFI Southbank was organised to coincide with the 40th Anniversary of the series, and the Blu-ray release this month. We have a wonderful relationship with the BFI, and the team there were thrilled to host the screening and welcome actor Michael Jayston and Director John Irvin. Screenings are a fantastic way for us to engage with fans and media, and drum up excitement for an upcoming DVD release. Experience has shown that they work particularly well for classic collections and anniversary editions, giving fans an opportunity to experience their favourite shows like never before and hear actors and directors talk at length about a series. The Q&A sessions are conversational, often revealing unheard stories and anecdotes and offering press and media valuable content for their publications and platforms." McNamee added: "Tinker Tailor Soldier Spy is such a classic piece of British TV. Re-releasing it on Blu-Ray will give fans the chance to experience the series in true HD, and hopefully introduce the series to a new audience too."
---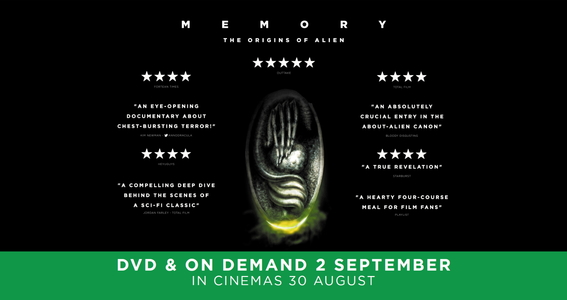 ---
To the Prince Charles Cinema just off Leicester Square for a special screening of Double Date, a former FrightFest hit which is at last arriving on home entertainment formats, due on Monday September 9, courtesy of, as reported here previously, Ian Dawson's Sparky Pictures. The film pulls off the comedy and horror genre crossover with admirable skill and it's a hugely commercial homegrown offering. It went down a storm with the audience at the screening, giving a really good idea of its commercial clout and potential among audiences, as well as the word of mouth that it can garner. The screening was followed by a genuinely entertaining cast and crew Q&A moderated by FrightFest's Alan Jones. The young team behind the film revealed some of the secrets as to how it got made (as producer Matt Wilson noted: "The script was funny, but more than that, it had heart. Every page, I laughed out loud.") and the difficulties getting this kind of film made and in shooting. Although as director Ben Barfoot stated: "Just being given the chance to make a movie was enough. I'd gone from nothing to being given a massive crew. I was up at 5am, but everything's great, it's a great opportunity. It was hard work, but for me it was always exciting."
Eagle-eyed viewers should also keep an eye out for HMV's Mike Bourne and former HMV staffer Tim Scaping who make a blink-and-you'll-miss-it cameo in the film. Scaping told The Raygun: "I went along with my friend (and then colleague) Mike Bourne to a warehouse in darkest Stratford one Sunday afternoon to be part of a music venue crowd scene for what was simply Mike's mate's film. The real selling point was the chance to see the fantastic Swedish band Goat in a small space. I was expecting a bit of a disjointed set, with numerous takes and breaks, but as it happens they played a full festival set from start to finish while the cameras rolled, which was phenomenal. I'm not sure whether I made it into the film, but I was definitely in the trailer, unlike Mike, who I'd imagine they deliberately edited out. A year later I saw Double Date premiere at FrightFest, and I'm very happy that I was able to be involved in what is a really funny and entertaining film, albeit in an extremely small way!"
Also out on Monday is not your average film, in the shape of drag queen comedy Tucked, a Brighton-based comedy about gender and identity released by Bulldog. Commenting on the release, the company's Philip Hoile said: "Tucked is a charming British odd-couple indie full of heart and laughs and with fantastic performances from Derren Nesbitt and Jordan Stephens. It's been amazing watching people fall under the film's spell since it's UK premiere back in BFI Flare and through a bunch of Q&A screenings during the theatrical release – and we now look forward to many more people discovering the film at home from Monday. Also, as a Brighton-based company it's fantastic to be working with local filmmaker Jamie Patterson on a film shot in the city, with a cast that are almost entirely either from or now living in the area too."
---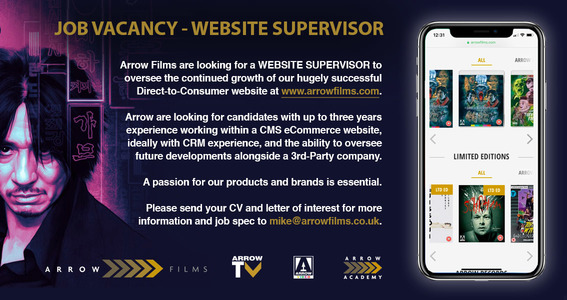 ---
Monday's biggies include the Seth Rogen and Charlize Theron unlikely couple comedy Long Shot, which has seen Lionsgate embarking on a social media and online savvy campaign to target the right kind of audience for this date-friendly outing. Commenting on the campaign, the company's Eileen Tracey said: "Seth Rogen and Charlize Theron make an unlikely couple in Long Shot, released on Blu-ray and DVD this week. Our campaign focused on the X-rated comedy through vod, Instagram, Snapchat and Facebook ads. The media drop was modelled around Rogen's character with a signature prop beard, cap, branded tissues and other objects he uses in the film (if you've seen Long Shot you'll understand). We partnered with dating app Happn to host a 'Laugh Them Into Bed' screening in which app users could win a place at the screening by swiping right on the Charlize and Seth Happn profile. Heat Magazine honoured Seth Rogen as Torso of the Week, while YouTube influencer Jahannah James created a video on surviving a hangover at work, inspired by one of the film's most outrageous scenes. While comedy does sometimes struggle at home entertainment, we hope the campaign plus the quality of the film will help it to perform."
Also on Monday comes the second outing from eOne under its new deal with Universal, as A Dog's Journey, a family and canine friendly film starring Dennis Quaid. It's being backed by a campaign that includes vod activity targeting housewives and kids and pre-roll activity via the Verizon network. Universal added that this enables it to capitalise on targeting consumers with dogs, and those who search for the likes of "borrow my doggy". It's backed by a paid social campaign, including tactical posting on International Dog Day to promote pre-orders. Universal has also partnered with The Vets Channel, meaning that ads will appear in more than 700 UK veterinary practice waiting rooms around the country. Senior product manager Emily Evans said: "As a fellow dog lover, this has been a great film to work on. However, I should warn you to have your tissues at the ready!"
The end of the month brings with it not only payday for most, but, in a now similarly timeworn manner, we get announcements from the likes of Arrow Video, announcing its slate for one of the key months in the calendar for the company, November. And, as usual at this time of year, it's offering some biggies up to get the specialist Arrow Video treatment. Here's the company's Kevin Lambert on its forthcoming titles. He said: "The last Friday of the month is always a time of trepidation here at Arrow HQ. Will the fans be happy? Won't they? But this month we are sure to have pleased everyone, and we can't be happier to announce these amazing discs for November. We have two very very special limited editions this month in the form of Fear And Loathing In Las Vegas, and the biggest, baddest, kick-ass-est edition of Paul Verhoven's Robocop to the market that the world has seen to date. The first we embarked upon around a year ago, somewhere around Barstow, at the edge of the desert that's when the drugs began to take their hold. At that point we started a brand new 4K restoration which we had the pleasure of working with Terry Gilliam on, and boy is it loaded with features, there's some other bits of extras to be announced, but this lavish two disc set is a beautiful celebration of Gilliam's film, accompanied by original Ralph Steadman art, this really a thing to behold. Secondly, the ultimate edition of Robocop is landing in limited hard case and SteelBook editions in November. This edition is the absolute pinnacle of everything Robo, with multiple cuts of the film, over 10 hours of special features including commentaries and a massive raft of new featurettes, it's already preordering very strongly, so if you wish to make sure you can get an allocation of stock please contact our sales team. I tell you man this is the American dream in action! The announcement was so popular that our website had a minute that it failed to connect to OCP's servers, but within minutes we were back up, the word from the sales team is 'you have five seconds to comply, and pre-order'. Onto the weirder and more wonderful of this announcement day, we have Hitchhike To Hell, this amazing exploitation masterpiece from producer Harry Novak is making its worldwide HD premier, and we're extremely proud to present it. Newly restored and slammed with amazing extras this is really one for the drive-in crowd, it's a real hitchhike, well, to hell! Lastly but not least, we added a massive title to our Prime Video, and channels offering, you can check out Hideo Nakata's Ring right now, in a beautiful 4K director approved restoration. If you're not already, you can sign up via Amazon Channels, or Apple TV, you'll thank us later, I promise."
---
---
Signature has presented another busy release schedule, this time for the final quarter of the year. A
nd it further sees the independent moving into production, with The Courier, as well as further honing a slate that takes in critically acclaimed European and American films, alongside hugely commercial home entertainment genre offerings, as well as an ever-expanding roster for its partnership with FrightFest and the FrightFest Presents imprint. It kicks off with The Birdcatcher, pushed as an Enemy At The Gates meets Schindler's List wartime saga, with a theatrical on Friday October 4 with a DVD due on the Monday following. First in the quarter on the FrightFest presents imprint is the neo-giallo European stylings of Crystal Eyes, which also boasts a strong Brian de Palma, 80s vibe. I Still See You is a thriller starring scream queen Bella Thorne, while The Emperor Of Paris is a multi-million dollar European production. Based on a true story, it's being pitched as Les Miserables meets Gangs Of New York, and, as Signature's Emilie Barra noted: "It's that very rare mix of a really well made costume drama with great action thrown in." We Die Young stars Jean Claude Van Damme, someone who is still going as strong and still eminently commercial. And it marks something of a first for Signature too: "It's our first film with him," said Emilie Barra, "he's an action legend and this is a twist on his usual action film genre, it has relevant gritty gangland warfare thrown in." Day and day release American Woman is a drama boasting an impressive cast headed by Sienna Miller (Aaron Paul and Christina Hendricks provide big name support), with Ms Miller preparing to do the rounds of chat shows to help promote the title. I Trapped The Devil is a "high concept horror thriller" on the FrightFest Presents imprint due on October 14, while the same date also sees Michael Chiklis and Bruce Willis together for the first time on 10 Minutes Gone. Dark Encounter is a sci-fi thriller arriving on October 21, while Extracurricular stars Luke Goss, someone video consumers will consistently be aware of, but was reintroduced to the wider public in last year's Bros documentary (this film even featured in that), in this thriller that made its debut at FrightFest.
Robert The Bruce, a sequel of sorts to Braveheart, a historical epic picking up where the Mel Gibson tale ended and already the subject of much press activity thanks to a campaign to get the film into cinemas in Scotland. Emilie Barra said: "There's a great interest in this in Scotland and beyond, we'll be riding on the awareness that's out there for it and extend it further to the rest of the UK, as historical epics are an evergreen genre." A Good Woman Is Hard To Find was one of the acknowledged hits of this year's FrightFest, earning four- and five-star reviews across the board, with a day and date theatrical release arriving just ahead of Halloween. There's more scares in the Blumhouse-produced Prey, and, rounding out the month alongside it, The Accidental Spy is a wartime tale that follows a woman spying behind enemy lines in Germany. Into November and Edge Of Dawn, part war film, part Prison Break, sees Jai Courteney further boosting his action chops, taking on the lead role of the marine aiming to help his jailed sibling. Night Hunter arrives on home entertainment formats early in November following its premium VOD release at the start of the quarter. The Henry Cavill starrer will further be boosted by the current crop of investigation based thrillers such as Mindhunter. Candy Corn is a throwback horror trading in traditional Halloween themes and further boasts Candyman star and genre legend Tony Todd, it will appear under the FrightFest Presents banner. Rise Of The Footsoldier 4: Marbella is the latest instalment in the franchise which simply refuses to die and is, if anything, growing in popularity. It follows a well-worn route to market – premium VOD release on November 8, with a late December/early Jan date earmarked for home entertainment. "The Footsoldier fanbase keep growing," said Emilie Barra, "especially on social media. The release of the teaser for this generated massive interest and first three all did record-breaking numbers for the home entertainment market. It's a franchise that keeps on giving and this one doesn't disappoint." Here Comes Hell, on November 8 on the FrightFest Presents imprint, is the kind of crossover we've all been waiting for – it's described as Downton Abbey meets Evil Dead. Towards the end of November, there's acclaimed Argentinian flick The Accused, loosely based on the Amanda Knox case. Shifting tone and subject somewhat, Moomins In The Winter Wonderland is a seasonal, full-length feature starring the lovable, perennial family favourites and features assorted Skarsgards (Stellan and Bill) joining Alicia Vikander to provide vocal talents. At the start of December, Into The Ashes is a strong DTV thriller , whole QT8 – The First Eight is a day and date release of a documentary looking at the films of Quentin Tarantino leading up to this year's Once Upon A Time… In Hollywood, featuring an array of big name talking heads discussing the director's career. Hell Is Where The Home Is is a home invasion thriller released under the FrightFest Presents banner. Before You Know It is a gentle, Woody Allen-esque comedy starring Alec Baldwin. Also arriving in December is The Courier, the latest big theatrical title from Signature and another of its own productions, it stars Olga Kurylenko alongside Oscar winner Gary Oldman. The quarter ends with the December 23 release of another big name vehicle, in the shape of Birds Of A Feather, starring Kate Winslet and Willem Defoe.
---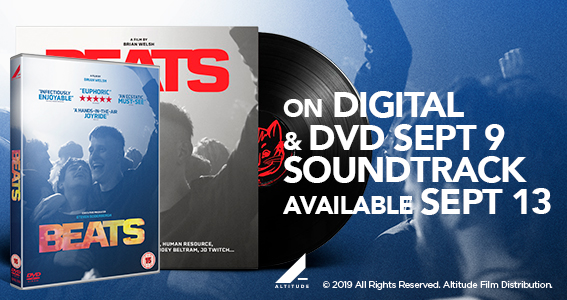 ---
More Q4 business, and Second Sight has been discussing its slate for the quarter, as well as updating on its eagerly awaited all-singing, all-dancing Dawn Of The Dead release. First up, its final burst of releases for 2019. These, announced on Twitter, include The Amazing Mr Blunden, offering up some magical Christmas viewing, while there's also a more recent seasonal offering in the shape of Christmas zombie musical Anna And The Apocalypes, which boasts a loyal audience of fans. Similarly popular are thrillers Upgrade, a Blumhouse offering which boasts timely cyberpunk elements and, making for a double bill of Logan Marshall-Green offerings, there's The Invitation. Commenting on the Q4 line-up, Second Sight's Chris Holden said: "We've an exciting and eclectic lineup for Q4 which has something for everyone. British classic The Amazing Mr Blunden has been a long time coming while we waited to access good enough elements for our new scan and restoration and has been long-awaited. Our other three releases have all built a cult following and we felt they were crying out for a Blu-ray release. We have a 'Shaun of the Dead meets La La Land' Christmas zombie musical, a gripping slow burn thriller that won a big audience on Netflix and a film from last year that has gained a loyal fan base already, many reviews calling it the film Venom should have been. And all will be getting a lot of attention on the additional content of course."
What news too, of Second Sight's Dawn Of The Dead title? As the package keeps growing thanks to the line-up of extras put together by the indie, its release date has been put back to accommodate everything. The title will now arrive next year, with the company aiming for a Spring release; it also painstakingly restoring the zombie classic too. Commenting on its status, Chris Holden said: "We posted an update this week and the reaction and patience of fans has been fantastic. We had initially hoped to release by the end of the year but there's just so much work involved, particularly releasing on 4K, that we didn't want to tie ourselves to a release date until we're absolutely ready. We've got many expert eyes on this along the way, some great new content and I think the fans are going to be happy with the end release."
Comedy legend Tony Hancock is returning to the big screen courtesy of Network, which is giving a new lease of life to the comic's feature length outing The Rebel. It has restored the film, as well as Hancock's The Punch And Judy Man for home entertainment release on September 30. And to mark the release, it is screening the former at the Prince Charles Cinema a week earlier, with comedian Paul Merton introducing the film. Merton himself said: "'One of the best British Film Comedies ever made. Now looks absolutely splendid in its pristine technicolour. This is no more than this film deserves." Network's Tim Beddows added: "The only pair of cinematic Hancocks and we get to work with the original camera negative for both films to produce these amazing restorations! And to have Paul Merton sharing our enthusiasm for the genius of The Rebel is a real bonus for the film, the screening and the release itself. A long overdue appreciation for an understated comedy classic."
Acquisitions news and it's good to see UK independent labels continuing to acquire world cinema product and bring it to market on physical formats. Second Run DVD has scored a coup in landing Locarno film festival winner Vitalina Varela, which picked up Best Film and Best Actress at the event. It further cements the label's relationship with director Pedro Costa, having released some of his previous outings. Mehelli Modi, founder of Second Run said: "Pedro Costa is one of contemporary cinema's foremost filmmakers and all of us at Second Run not only love his work but are also very proud of our long association with him. Vitalina Varela is an extraordinary and piercingly beautiful film which we will do our best to spread to cinema audiences by working together with the excellent exhibitors, curators and programmers of independent cinema in the UK." The film will air at the London Film Festival before heading to cinemas in early 2020, followed by a home entertainment bow.
Event news and the Legends Of Football dinner, the long-running Nordoff Robbins fundraiser that has traditionally been attended by all strands of the entertainment and video industry has added to the bill for this year's event. As well as honouring former Arsenal boss Arsene Wenger for his glittering career, dance act Rudimental are also playing live. Lead singer Locksmith said: "The whole band are huge football fans so we can't wait to perform in October. It will be particularly special for me as an Arsenal fan to get the chance to attend and honour Arsène for all his years of service. He was Mr Arsenal for twenty years and gave so much to the club." Legends of Football chairman and TV presenter Geoff Shreeves added: "We're delighted to welcome aboard the Rudimental boys for this year's event, in aid of Nordoff Robbins. Having visited the Nordoff centre earlier this year, they saw for themselves the power of music therapy. We look forward to another brilliant evening on October 7 and can't wait to honour another Premier League legend with the help of one of the UK's most popular bands." Ticket details are here lofootball.co.uk
---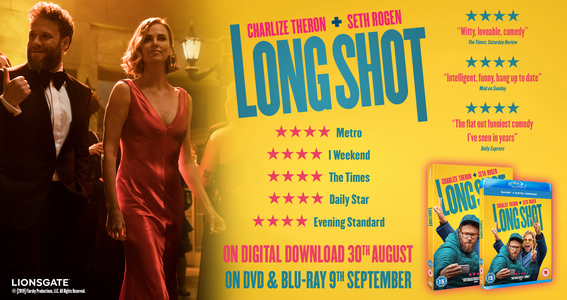 ---
We've been charting the career of Ben Wheatley for some time now, from his breakthrough hit Kill List to such gems as Sightseers, so it's interesting to see the homegrown director's next choice. For Wheatley has signed up to direct the next blockbuster instalment of video game to big screen franchise Tomb Raider. He will be at the helm to put Alicia Vikander through her paces as Lara Croft for Tomb Raider 2. We'll have to wait a while though, it's not due at cinemas until 2021.
This week's comic book film news comes in the wake of the strong reports and intrigue that continues to surround Joaquin Phoenix's take on Joker for the October releaser – it aired at the Venice film festival to five-star reviews, and has sparked frantic interest. But DC has further added to its line-up for The Suicide Squad, as former Dr Who Peter Capaldi has now joined the cast…
The big LFF trailer reveal…
https://youtu.be/aNFAMPDqdVA
You're on The Raygun newsletter mailing list, which has been running for eight years, because you requested it, have been recommended to us or sent us emails. You can unsubscribe at any time, if you're daft, using the link elsewhere or by emailing as below. But of course, you don't want to do that, do you? We don't share your information with anyone else, we don't like cookies and we're the good guys. We care because you do…
To subscribe to The Raygun newsletter, please email
info@theraygun.co.uk
with subscribe in the subject matter
To unsubscribe, email

info@theraygun.co.uk

with unsubscribe in the subject
For editorial or advertising queries, contact

tim@theraygun.co.uk