TRUST'S EFFORTS WIN OVER MEDIA
CAMERON GOOGLED BY WEB GIANT?
TUNNEL OPENS ROUTE FOR TORRENTS
VAMPIRES GET SECOND BITE AT THE CHERRY
LOACH'S ROUTE TO MARKET…
HMV SHARE PRICE RISES
SHOWBOX INKS EONE DEAL…
AND CELEBRATES PROMOTIONAL SUCCESS

SIMPLE-Y THE BEST
MANGA TO RAISE CASH FOR JAPAN
FRIGHTFEST LABEL: MORE DETAILS
G2'S DARK SECRETS REVEALED
'HOOD HAS 'EM LAUGHING

JOUST FOR LAUGHS
ARROW: STILL BUSY
EVENTS OF THE WEEK
QUOTE OF THE WEEK
RELEASE OF THE WEEK – FREIGHT
AT THE MOVIES
SITE OF THE WEEK
TWEET OF THE WEEK – JACKASS 3

TRAILERS OF THE WEEK

If you can't read this newsletter or see the ads, please click here
---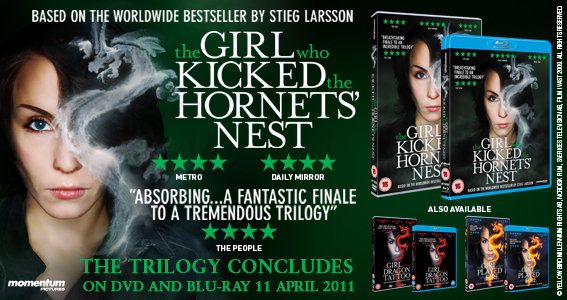 ---
It Was A Good Week For… The media, which seemed to actually get behind our industry and certain issues, for once

It Was A Bad Week For… Illegal download apologists, who, after stifling debate during the slew of stories about piracy this week, were completely thrown by news of a title going legally through BitTorrent sites… and didn't know whether to criticise or praise…


We've been following the ongoing Industry Trust campaign with great interest and it's good to see the PR coverage continuing after the first burst of the cinema advertising broke a few weeks ago (see here for more). This continued over the past week, with a major news feature in The Observer last Sunday, which included comments from the likes of Industry Trust director general Liz Bales. Broadly supportive, it was worth noting that the newspaper also deemed the subject worthy of a further comment on its leader page. This piece called for a speedy solution to online piracy and despite being written by someone who'd had to have this Internet malarkey explained to them by a young person, at least further opened up the debate and tried to discuss it sensibly. Unlike many of the user comments, which continue to show, as the piece rightly states, the "vaguely libertarian" arguments that the morally suspect pro-illegal downloaders use. Check out the articles here and here. The Trust's Liz Bales said: " We're pleased to see the Observer comment on the issue of piracy and the Moments Worth Paying For campaign and expect to see press activity continuing across the year. Whilst the views expressed by the Observer are balanced the consumer response adopts a more negative tone towards the industry and a frustration towards the scope of legal services. With so many innovative new services in development a lot can be done to address that negative perception and we would hope to help shape that debate over the coming months."

More from the press too, and we'd recommend that you take a look at this interesting piece in The Guardian, discussing David Cameron's somewhat slavish devotion to Google and how it could derail the planned copyright legislation in the UK. The coalition government has, of course, ordered the Hargreaves review to look at intellectual property laws. The most interesting quote was from Mike Batt (he of The Wombles fame) and stated: "The review terms of reference are completely biased towards Google, the ISPs and anyone who wants to set up an internet company. Weakening copyright won't create a Silicon Valley here. It will hit the small music publishing and film outfits that create value for the economy by producing content." Many believe that the government thinking – that short term losses due to copyright changes will be outweighed by long term developments from the likes of Google, is flawed and, copyright law shouldn't be tinkered with at a time when our industry is doing its utmost to develop its own business models that benefit both the business and the consumer and needs protection. The BVA has submitted its own response to the Hargreaves review, saying: "We would therefore urge the government to look closely at each creative industry sector's unique value and models before introducing any changes to copyright law, which currently provides certainty and protection to rights owners while they are engaged in developing innovative consumer offers in audiovisual entertainment." Watch this space…

Perhaps the most interesting release strategy news of the week comes from Paramount, with the announcement that its Aussie horror pick-up The Tunnel is being given a worldwide day and date release… via BitTorrent and for free. The experimental model sees Paramount in Australia teaming up with the film's producers to work on the project, with the former releasing a proper DVD for the film. it is hoped that the May 19 simultaneous release will see consumers downloading the film, having a look at it and, if they're happy with the faux documentary-style horror (check the trailer here) snapping up the extras-laden and enhanced physical version. Producer Enzo Tedeschi praised Paramount's "forward-thinking" ideas on the project. He added: "From day one we've maintained that The Tunnel is not supporting or condoning piracy, but instead trying to incorporate a legitimate use of peer-to-peer in our distribution strategy internationally." The Tunnel has already used an interesting funding model, selling off frames from the flick to help pay for the production. As the website for the film, http://www.thetunnelmovie.net/ notes: "We believe that if we stop fighting the peer to peer networks, they could become the biggest revolution we have ever seen in the way we share entertainment and information." No news yet of a UK DVD release…

---
---
Perhaps one argument for a full four month theatrical window, however, comes from the success this week of Icon's Let Me In. The US remake of a foreign language horror tale was well received by many reviewers, but still seemed to have a certain stigma attached to it and could have been said to have under-performed theatrically. Sales on its home entertainment release this week, however, four months on from theatrical, have been very strong and it could be argued that thanks to the time lapse, consumers who shunned the film at cinemas have been tempted to revisit it on DVD and Blu-ray. Icon's targeted TV campaign (we've seen the ad a fair few times this week) has further helped, as has a slew of strong reviews (see our weekly round-up of press coverage for more here). Sales or week one should ease past the initial Icon target and it could notch up somewhere around the 35,000 mark this week.

Our last piece of interesting "future of our industry, where do we go from here" material comes from Mark Kermode's video blog this week, discussing the need for day and date releases – take a look at it here. This week, of course, sees the latest interesting theatrical and vod day and date title coming to the market, as Artificial Eye's latest Ken Loach title, Route Irish, lands at cinemas and on Curzon's On Demand service. Also this week, cinema owners were speaking out against premium video on demand currently being floated in the US by some studios, offering near day and date theatrical and vod, with consumers paying a premium for the latter. The chairman of the National Association of Theatre Owners (NATO, although we think that acronym has already been snaffled by someone else) John Fithian said he didn't think it would work, although he did support a potentially shortened vod to DVD window, but only if it came within the home entertainment window, rather than encroaching on the theatrical window (which was big of him, we thought…).

Talking of press coverage, it was good to see some positive comments about HMV this week after the mauling it has received in recent weeks. And what's more its share price jumped as a result of comments from the retailer's ceo Simon Fox. He told the Retail Week conference that its stores would be on the High Street for years to come, and while the group may look different in 2016, its stores were "absolutely at the heart of the offer". The share price went up by almost a third as he also revealed that talks to renegotiate its banking covenants were moving in the right direction, although he did admit (as we have noted here) that the negative press talk could have a destabilising effect on its staff… "It's very difficult for our staff at the moment," he said. "I'm very confident they have a long-term future but obviously it's unsettling for all of us to read what we often read."
---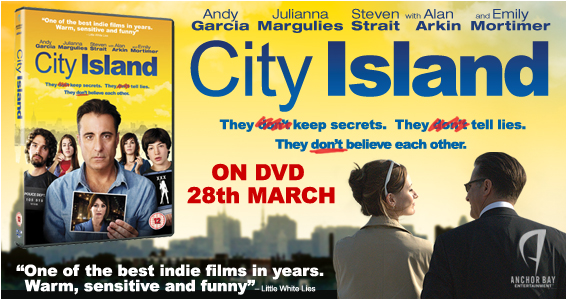 ---
The most interesting news of the week, at least on the deal-making side of the business, saw Showbox and eOne inking a deal that will help revive the Hong Kong Legends imprint. As part of the deal, Showbox, which has the Cine Asia label, will be releasing the cream of eOne's Asian film catalogue (formerly released as Hong Kong Legends) under a new banner – Cine Asia Presents HKL. The groundbreaking HKL was launched by Medusa in 2000 and became one of the most important operations in expanding the market for films from the other side of the world. Medusa was sold to Contender, staffers from the former went on to launch Showbox, while Contender has become part of the eOne empire. HKL continued under the Contender banner, but has remained quiet in recent years. Its catalogue includes such titles as Jet Li's seminal Once Upon A Time In China series and Jackie Chan's Police Story franchise. The strategically timed deal coincides with the 70th anniversary of Bruce Lee's birth and will see Cine Asia Presents HKL re-releasing a clutch of two-disc versions of Lee classics alongside Cine Asia's new title Young Bruce Lee (due on May 30). Showbox's Steve Rivers said: "We are absolutely delighted to be working with Entertainment One and thrilled to be handling these prestigious classic titles again." eOne's director of home entertainment Jon Bourdillon added: " We are excited about this famous library being handled by the Asian film experts Showbox; we think that the combined line up of the Cine Asia and HKL titles provide a compelling proposition for trade and consumers alike."

And there's more too from Cine Asia, this time concerning its recent promotional activity (see our newsletter a couple of weeks back). The company had organised a tradewide promotion that was offering consumers titles at prices from £3, and was being widely advertised alongside new release IP Man 2. The campaign activity helped shift more than 30,000 units in a week, with the two best performers, the first IP Man film and Little Big Soldier, both entering the top 100 sellers for the week. IP Man 2 itself was the week's second highest new entry, behind only Lionsgate's latest Saw title, as well as topping the iTunes action chart and also appearing in the top 10 Apple overall sellers. Rivers said: "Showbox would like to thank all their retail and on-line partners for supporting this unique Cine Asia brand opportunity."

We've already mentioned remakes (Let Me In, above) and also Asian cinema, so how about the two together? Momentum's Blood Simple, due on March 28, is one of the year's more intriguing titles. It turns the idea of a remake on its head – this is an Asian take on a Hollywood title (the Coen Brothers' first outing) and, coming from House Of Flying Daggers helmer Zhang Yimou (its full title is Zhang Yimou's Blood Simple), it bears a real hallmark of quality. Momentum's Clare Dundrow said: "It's a very unique re-make of the Coen Brothers classic from excellent pedigree. We're supporting with a targeted press campaign in selected press and a heavyweight online campaign with My Movies targeting mainstream sites as well as more dedicated genre sites and consumers who bought similar product."

---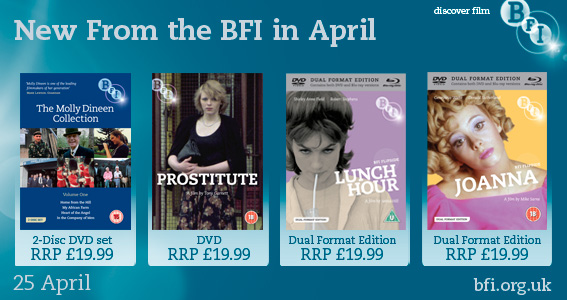 ---
Given our industry's strong ties to Asia and in particular Japan, not least in terms of the fact that the UK represents a major market for Japanese anime and features, it's no surprise to see people looking at ways to raise funds for the stricken country in the wake of last week's earthquake and tsunami. The Tokyo International Anime fair may have been cancelled, but labels such as Manga have started looking at ways to help out. Manga has already promised to donate cash for everyone who leaves a comment on its youtube channel here http://www.youtube.com/watch?v=kjbcKb5gmcY (50 pence goes to the Red Cross per comment). And the imprint is also planning a major event to further raise cash for the cause. It will come under the banner of We Love Japan, utilising Manga's We Love Anime branding. More news on this to follow…

Back to eOne now and more details are emerging of its unique three-way deal with Wild Bunch and the FrightFest organisation that will see it launching the Frightfest Features imprint to be distributed by eOne. We had already announced the launch of the imprint in our newsletter, but now more details are emerging of the label's output. The first title due under the deal is Shadows, directed by Federico Zampaglione and a hugely well received title at the Film4 FrightFest event. It follows an Iran vet who goes on a mountain biking holiday in the Alps and discovers a lost Nazi experiment camp… It will be released at cinemas on April 29, followed by DVD and Blu-ray release almost a month later on May 23. FrightFest's Alan Jones said: "FrightFest has an enviable international reputation for discovering major new talent, which Federico Zampaglione and Shadow exemplify. We couldn't be more delighted that Wild Bunch is joining us in bringing them to a wider and appreciative audience." Wild Bunch co-founder Alain De Mata added: "Having followed and been greatly impressed by the year-on-year growth of FrightFest festivals, both in London and in Glasgow as well, Wild Bunch is honoured to join forces with the preeminent purveyors of the finest horror cinema in the UK in what we feel to be a perfect, unholy alliance."

Also on the horror film festival front, independent G2 Pictures has reported a strong start for the After Dark Originals horrorfest that took place at Empire cinemas around the country at the start of the month. The event will help promote G2's After Dark Originals imprint, due to launch next week with Husk and followed on April 4 by Prowl. G2's Alan Partington said: "We were very pleased with the ADO weekend with Empire Cinemas. Obviously this was all about awareness for the DVD release and the feedback has been very encouraging and certainly is building nicely. Early reviews from both the US and UK have been very positive."
---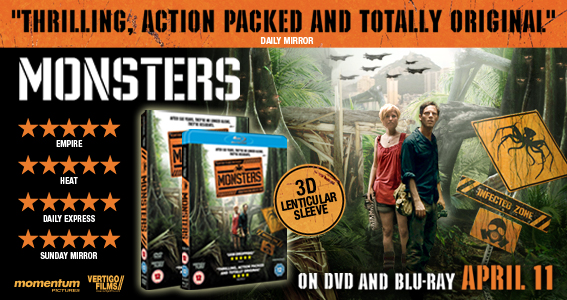 ---
On to the Empire, Leicester Square, for the premiere of Revolver's Anuvahood, the company's second homegrown production and, judging by the audience reaction (we sat behind rapper Professor Green and it appeared to be the funniest film he had ever seen), Revolver's on to a big hit. Here's the company's own communication Take Down reporting from the premiere. And here's a picture from the event. Recognise anyone?

As many of our readers will know, we closely monitor the coverage that forthcoming titles (and our industry as a whole) have been receiving in the national press – see our website for a regular Monday update. So we loved this article http://www.telegraph.co.uk/active/8380592/How-I-battled-with-jousting-and-won.html in the Sunday Telegraph, organised by agency DnA to mark next week's release of the latest season of The Tudors from SPHE. It sent a journalist to have a go at jousting and living a 16th century lifestyle… Its costume designer and writer were on BBC Breakfast and elsewhere today (Friday) and more is et to appear over the weekend…

Another week, another slew of stories from Arrow, which has to be the busiest label out there… Its acquisitions this week include Perfect Sense, starring Ewan McGregor and Eva Green and is helmed by David Mackenzie, of Hallem Foe fame. It is, the company says, the perfect film to widen its scope. It has also picked up another Eva Green starrer in Womb, which also represents Doctor Who Matt Smith's first full feature. Oh, and The Killing (see previous newsletters) continues to go from strength to strength, winning an ever-increasing band of followers and picking up more and more good press.

---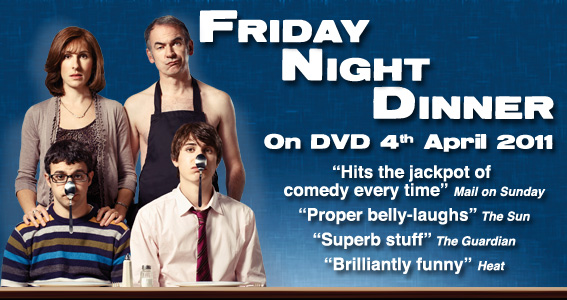 ---
EVENTS OF THE WEEK
This week was all about Revolver's Anuvahood (see above). But our new roving screening reporter, former HMV staffer Alex Kidd has been out and about on our behalf over the past week. He saw Momentum's Limitless ("the pairing of Copper with co-star Robert De Niro, who turns in a solid, thought not stretching, performance, will is a great audience grabber and should help Limitless find a solid audience when it opens and cinemas and hits DVD later in the year") and last night, to celebrate St Patrick's Day, he saw Arrow's Jig ("it does tell a great story and features a collection of quite remarkable people.").

QUOTE OF THE WEEK
"Theatrical is what sets the market and all these other businesses downstream." US industry veteran Chris McGurk on the importance of keeping theatrical to vod windows at the Movie And Entertainment Conference in New York.

RELEASE OF THE WEEK
Freight, due from Icon on April 18, represents what could be the next step in homemade DTV and limited theatrical fare. It's got the requisite elements (familiar faces such as Billy Murray, Craig Fairbrass and a host of soap names; a criminal gang story), but it offers a bit more too – its human trafficking plot adds depth to the genre and enables Icon to look at higher end coverage in terms of marketing and PR than the average Brit gang flick. It's an action film with a conscience," says Icon's Chris Warrington. "For positioning, it's got a recognisable cast from DTV titles, but it has a different subject matter and we're keen to take another approach, looking at the far-reaching issues that will chime with people." The film has already benefited from regional marketing – it was given a theatrical premiere in Leeds, thanks to its Yorkshire setting, which will allow for further local opportunities. Marketing will be focusing on TV advertising, which will itself concentrate on pre-release spots building to the release. Icon will also be targeting the film's 5,000 plus Facebook followers.

---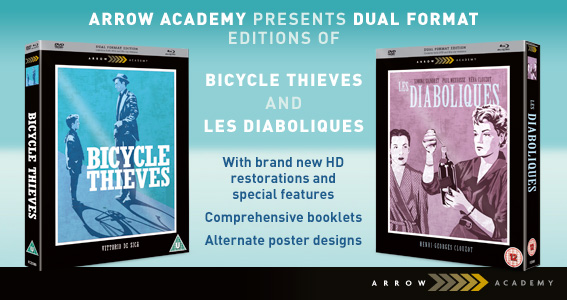 AT THE MOVIES
Somewhat unsurprisingly given the film's big marketing push, Battle: Los Angeles topped the UK box office charts over its opening weekend, taking some £1.8 million in its first few days. Other new entries in the top 10 were Hall Pass, which drew in just over £900,000 and Fair Game, which took more than £300,000.

This week's comic book news: Daredevil, the blind lawyer and superhero thanks to enhanced supersenses has always been one of our (and the fans') favourite Marvel characters, so it's no surprise that, given the wealth of comic book films on the schedule, that the horned hero is set to make a return. Fox has announced that it will be following up the 2003 Ben Affleck starrer with a new film. It will, thankfully, not be a reboot – it will continue the story, saving the need to describe the origin of how mild-mannered Matt Murdock became a superhero, albeit with a new cast. Director David Slade, of Hard Candy, 30 Days Of Night and The Twilight Saga: Eclipse is on board to direct the sequel-not-sequel.

Oh, and there's more comic book stuff, also Marvel and F0x-related, although this one is not good news for the fanboys, as reports emerge this week that Darren Aronofsky has exited The Wolverine, the next instalment in the X-Men franchise. Many had welcomed the move for the film, which was said to take Hugh Jackman's character to Japan (X-Men fans remembered the Frank Miller-penned Wolverine tale based in the country and positively salivated). Aronofsky's departure was blamed on a lengthy shoot outside of the US and away from his family, rather than any creative differences…

SITE OF THE WEEK
And here's more from indie outfit Park Circus' blog, a good feature on its latest DVD release, Man Of Aran, that went up after we featured the blog last week:
http://parkcircusblog.wordpress.com/2011/03/14/restored-1930s-docudrama-man-of-aran-arrives-on-dvd/

TWEET OF THE WEEK
We spent Wednesday evening live tweeting while watching Jackass 3 as part of Paramount and its agency Shine's #Jackass3Day. More than 900 tweets were sent out with that hashtag, which, when totted up with all those consumers' followers means the event hit some 157,261 individuals and created a stunning 4.1 million impressions. Oh, and it was great fun too. Follow us here

TRAILERS OF THE WEEK
Here's the opening segment of Source Code…
http://video.uk.msn.com/watch/video/source-code-exclusive-footage/2tu1iz2n

Another not-strictly-a-trailer trailer, some smart Animatrix/Tales From The Black Freighter-style promotional activity for Sucker Punch…
http://trailers.apple.com/trailers/wb/suckerpunch/

Subject to legal wrangling in the US, and it's been a long time coming, but the first was a nice earner…
http://trailers.apple.com/trailers/weinstein/hoodwinkedtoohoodvsevil/

A heist flick, in which Keanu learns to act. Given the profitability of some of his outings, it'd be churlish to make a facetious remark here…
http://trailers.apple.com/trailers/independent/henryscrime/

To subscribe to The Raygun newsletter, please email

info@theraygun.co.uk
with subscribe in the subject matter
To unsubscribe, email

info@theraygun.co.uk

with unsubscribe in the subject
For editorial or advertising queries, contact

tim@theraygun.co.uk