FIFTY SHADES SPANKS THE OPPOSITION
UNIVERSAL'S STRONG YEAR CONTINUES
FAST ON THE GRID FOR SEPTEMER
DIGITAL APPOINTMENTS AS STUDIO MOVES OVER
ITV IS BACK IN BLACK
C4 HAS THE HUMANS TOUCH
MUBI BOARDS DAY AND DATE TRAIN
METRODOME DOES THE BOOGALOO
DATA MAKES FOR A GOOD PARTY
AT THE MOVIES
---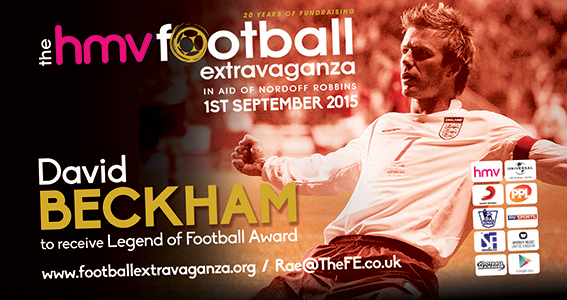 ---
If you can't read this newsletter or see the ads, please click
here
It Was A Good Week For... Universal, winning at the box office, at new release and catalogue...
It Was A Bad Week For… Gone With The Wind, with rumours falsely circulating in the US that it might be pulled for its use of the Confederate flag…
With the kind of masterful air that only Christian Grey himself could muster, Universal tied up its rivals this week, as Fifty Shades Of Grey spanked the competition, whipped up a storm, dominated the charts (that's enough S&M gags) shifting some 379,000 units in its first three days on sale according to the midweek figures from the Official Charts Company. That puts it on course to become one of the year's biggest thus far and also one of the fastest sellers of 2015 – the two biggies of the first two quarters being The Hobbit: Battle Of The Five Armies ( 477,000 in its first seven days) and Paddington (£474,000). The Official Charts Company's Martin Talbot said: "This is a quite stunning success for Fifty Shades Of Grey, which looks on course to outstrip the first week performance of both the Hobbit and Paddington by this Sunday – and thus helping make it a great week for home entertainment."
For Universal, the stunning success of the film is the latest step in what is almost entirely certain to be its biggest year ever. Jurassic World is currently number one at the UK box office, with Minions arriving in cinemas today. Fast & Furious 7 is still breaking records – this week saw it becoming the third highest grossing film worldwide EVER. Its $1.52 billion haul saw it overtaking the first Avengers film and is now only bested by Avatar and Titanic. Although it needs to look over its shoulder, with Jurassic World roaring ominously behind it. Meanwhile, the other significant new releases entering the midweeks – Blackhat, the new McBusted DVD – are Universal titles, while its Jurassic Park drafting campaign is selling more and more copies too. Commenting on Fifty Shades' success, Universal's Vicki Davis said: "We are really thrilled with the support that we have had from our retail partners in making the Fifty Shades Of Grey home entertainment release such an exciting, high-impact event, both in-store and online. We're proud to have delivered a marketing campaign on a scale befitting this phenomenal franchise, heavily targeting the core female demographic through teasing TV creative, high-impact outdoor locations (some which have never previously been used for DVD releases), a substantial digital and mobile campaign and tantalising press executions. Campaign highlights have included the first ever Stylist cover wrap for a DVD release, personalised VOD advertising and an extensive social media campaign, all of which have contributed to 85 per cent of the women in the UK seeing the campaign at least five times."
And mention of Fast & Furious 7 brings us on neatly to September 7 – the date that's been earmarked for the release of the latest, and biggest film, in the hugely popular franchise. Commenting on its impending release, Universal's head of film marketing Vicki Davis said: "We are pleased to say that we are revving up for our release of Fast & Furious 7 on September 7. Building off the back of a record-breaking box office, we are formulating plans to make this the most action-packed, socially engaging and far-reaching Fast & Furious home entertainment release to date. More details to follow."
---
---
Talking of Universal, next week, July 1 to be precise, sees the official commencement of the studio's deal with Paramount in the UK and other territories which will see the former handling sales, marketing and distribution of the latter's physical releases. The Paramount team is, The Raygun understands, in the final few days of preparation as they hand the future physical distribution over to Universal.
Paramount md C
harlie McAuley paid tribute to his staff, saying the team has done a brilliant job on the transition. Furthermore McAuley hosted a big thank you event this Friday (June 26) as everyone involved celebrated success over the many years, as well as what is effectively the end of an era for PHE UK. Former Paramount staffers, recent employees, agencies, journalists and loads more were all present, at what was more of a celebration than a wake. More next week…
Meanwhile, while some of the Paramount team will be heading towards Universal to work on titles at its new partner, Paramount md Charlie McAuley has confirmed that Paramount veteran Barney Hands has been appointed to the newly-created role of director - digital marketing for UK/Ireland. He will report directly to Melinda Froelich SVP for international marketing. The remarkably fresh-faced Hands has been at Paramount for 16 years. McAuley said: "He's looking forward to this next chapter in his career fulfilling the need of maintaining and growing the Paramount digital business through locally based marketing support as our physical business moves across to Universal Pictures on July 1 2015." He will be supported by Stuart Honnor, who is taking on another new role as
d
igital marketing manager for new release and catalogue." More on the handover and some of those new Universal appointees next week…
Sundays are currently the hottest night of the week for homegrown TV programming, with not one, nor two but three primetime shows going head to head, with all three being, in our humble opinions, required viewing. And judging by TV audiences' reactions, they are essential for scores of the great British public two. All three will be making their way to DVD in the coming weeks. First up is a series we've been banging on about for donkey's here on The Raygun, Jonathan Strange And Mr Norrell. It is, as RLJ Entertainment, releasing it through its Acorn label, noted, "about to work its magic on DVD and Blu-ray". This wonderful programme is being backed by national advertising, an all-new iAd campaign with Apple linking directly to iTunes, and some very special social media activity using bonus material across Twitter and Facebook (you can see an example here)
. There's plenty of bonus features too. Joint head of marketing Helen Squire said: "
With a national PR campaign orchestrated by Debbie Murray of Aim Publicity working with cast members Marc Warren and Enzo Cilenti, Jonathan Strange and Mr Norrell is one of the greatest television dramas ever released on the Acorn label. We're thrilled to release it."
Also worth keeping an eye is the latest arrival in the 9pm appointment viewing slot, this time on ITV, Black Work starring the awards-friendly Brit actress Sheridan Smith. This is due from ITV Studios Home Entertainment on July 6. Like its contemporaries, it's got off to a bright start in terms of viewing figures. Commenting on its impending home entertainment bow, ITV's Claire Saper said: "Following on from Cilla we are very excited to be releasing another three parter starring the brilliant Sheridan Smith. Black Work is a gripping drama and another brilliant Sheridan performance."
And currently proving to be Channel 4's biggest original drama series for more than 20 years, is the rather wonderful Humans. The second episode of this superlative artificial intelligence sci-fi series drew more than 6 million viewers, representing an audience share of some 23 per cent. The series boasts an all-star cast and has a reported budget of some £12 million, its viewing figures represent the channel's biggest since The Camomile Lawn back in the early 1990s. Channel 4 DVD is now readying itself for the DVD release of the series, due on August 17.
---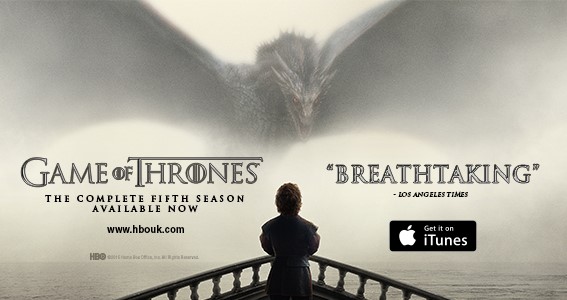 ---
Meanwhile, sticking with TV, Dazzler Media continues to up its game following the appointment of Paul Holland to work alongside company founder Graham Davidson (the former Elevation one). It's got a trio of releases due, with A Song For Jenny, about the 7/7 bombings, starring, among others, Emily Watson set for July 14 release, as well as the debut of the rather excellent Stonemouth, starring Peter Mullan, followed by The Outcasts. The latter is a two parter that boasts the involvement of BBC Films, whose Christine Langan said: "The Outcast is a captivating and heart-breaking story of a young man's desperate situation. I'm thrilled that we've been able to work with BBC One to bring a two-part adaptation to screen to retain the essence of Sadie Jones's award-winning novel." The acquisition of titles such as Stonemouth shows, Holland said, the label's commitment to strong TV programming. He added: "Being able to support and bring to DVD and digital some of the best dramas on TV this year is really exciting. This is very much part of how we see Dazzler continuing to grow as we work with the very best of the UK's TV drama producers."
Subscription vod service Mubi has pulled off something of a coup by landing a day and date release which sees Station To Station, out at cinemas on Friday June 26, arriving at the same time on its service. Doug Aitken's film features more than 60 one-minute vignettes featuring a whole host of names and talent as Aitken makes his way across America. Commenting on the deal, Mubi's Amy Basil said: "We are delighted to be working with Dogwoof to bring Doug's film to audiences across the country day and date with its theatrical release. This rich, visionary film is perfect for MUBI and we look forward to providing a platform for more films like this in the future."

Last week saw Odeon Entertainment premiering its new film on British rock and roll star, Billy Fury, The Sound Of Fury, at the FACT Picture House in Liverpool, with two screens completely sold out. The premiere was opened by fellow rock and roller Vince Eager, who was awarded a gold disc for sales of his latest album 75 Not Out and was closed by Billy's 94-year-old mum, Jean Wycherely, who duetted on one of Billy's biggest hits, In Thoughts Of You to a standing ovation. Contributors to The Sound of Fury include Mark Kermode, Lord Puttnam, Len Goodman and Amanda Barrie. Odeon MD, Alan Byron, was delighted with the premiere which was covered by Radio Merseyside and BBC Northwest as well as BBC Breakfast News ahead of the July 27 home entertainment release. He said: "Nearly 400 people turned out in Liverpool to honour a British legend who had more top 40 hits in the 1960s than The Beatles; and we've now had other theatrical bookings on the back of this success, as well as three major UK broadcasters interested in picking up our film production." This success follows on from Odeon Entertainment's previous film on Billy Fury, His Wondrous Story which achieved BPI certified sales of more than 250,000 units with Universal Music's TV advertised album back in 2007. You can see the trailer here.
One company currently celebrating film success is independent High Fliers, which has enjoyed a strong success with its recent release Forbidden Kingdom and has high hopes of some of its forthcoming releases too. We spoke to the company's Mark Anderson, who outlined its success and looked forward to some forthcoming releases too. He said: "We were delighted to see the week one sales on Forbidden Kingdom and we thank all the retailers for the support we received on this release. Selling 8,000 plus week one for a DTV release is a great result; it has now sold over 16,000 after three weeks so the sell through has been very strong as well and we foresee an excellent sales life cycle for it. Forbidden Kingdom was a title that our team worked very hard on to bring to market successfully, the film was something different and fresh that we always believed in. We worked closely with our retail partners to get everything right, resulting in a sleeve image that looked stunning, it really stood out on the shelf and caught the attention of the end consumer. Further ahead, we are looking forward to the rest of 2015, we have more exciting new titles for Q3 and Q4, including the next Nicolas Cage film – The Runner."
Forthcoming from our pals at Icon is the rather excellent Noah Baumbach film While We're Young, which took around £1.3 million on it theatrical release and is heading to DVD and Blu-ray on July 27. Here's Icon's Chris Warrington on its release: "For our theatrical release – Noah Baumbach's most successful ever – we positioned it as a comedy for metropolitan audiences and it delivered a very successful theatrical run. For the home entertainment release, it's all about broadening the audience, taking it from a Woody Allen audience to a Judd Apatow one." Its pre-roll advertising plays on stars Naomi Watts and Ben Stiller's love to technology, there will also be plentiful social media activity. It will also benefit from a four-sheet outdoor campaign in addition to 4OD, press, social and display ads…
Meanwhile, we've been writing up an interview with the director of the rather wonderful and very friendly documentary about iconic film outfit Cannon, a mainstay of the golden age of video in the 1980s, for our irregular column on The Ransom Note and it was fascinating seeing Mark Hartley talk so kindly about Metrodome, which is releasing the the title on July 13 on DVD after its current theatrical and vod run. He told us: "
I love working with Metrodome. It's great to have distributors who love your film." Commenting on its release, Metrodome's Chris Lawrence said: "
Electric Boogaloo received its UK premiere at the London Film Festival and has screened at various festivals across the UK, with Mark Hartley supporting the film with big features running in Empire Magazine, Total Film, Sight & Sound, Sci Fi Now, SFX & Little White Lies. The film launches on DVD on July 13 with press reviews planned across all the monthlies and national press." We'd recommend it to anyone with an interest in the early days of our industry, meanwhile our interview will be up on The Ransom Note next week, keep an eye on Twitter for us shamelessly promoting it…
---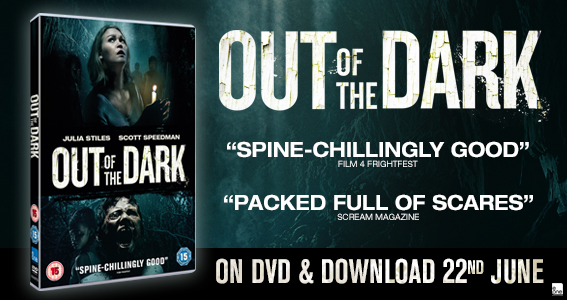 ---
And so on to The Human Centipede 3. We've already reported extensively on the third instalment in the hugely controversial trilogy, its slow path to receive a certificate and finally its uncut classification and impending release (July 10 at cinemas, July 20 on home entertainment formats). Now it's time for Eureka to unveil some of the marketing for the release and it has come up with a suitably intriguing g promotion for Tom Six's flick. For fans are being encourage to upload pictures of themselves in the Human Centipede position on to a website, the craftily named Instapede. With the pictures, Eureka is hoping to create the world's longest human centipede (the first results are up already). As a further incentive – as if being part of the world's longest human centipede wasn't incentive enough in itself – all entrants stand a chance of winning a 40" Television. Commenting on the activity, Eureka's Ian Sadler said: "By then end of next week I'll have compiled a portfolio of industry figures to add to our Centipede, so people better be warned and to watch out! Who will get the back end? We're not quite sure right now but already one or two candidates. The camera is coming! Human Centipede 3 is great fun and
is crawling along quite nicely. It's proving to be popular with the trade and with fans alike. This is just the beginning…"
Acquisitions news now and Network has announced a new signing, after picking up the rights to release Nasty Baby in the UK. The film won at Berlin earlier this year and is the sixth from Chilean writer, director and actor Sebastian Silva. It also stars Kristen Wiig from Bridesmaids et al as the friend of a gay couple who want a baby. Commenting on the film, due for release in the autumn at cinemas followed by a home entertainment bow, Network's Tim Beddows said: "
Sebastián is a fantastic talent and I'm thrilled to announce that Network will be bringing Nasty Baby to audiences in the UK."
---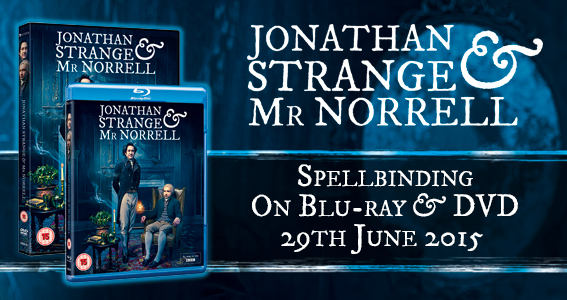 ---
It's frankly a miracle that you're even reading this newsletter now, given that we're still recovering from the Visual Data (the company that used to known as re:fine) summer party. Now firmly ensconced on the industry's diary, it's one of the few opportunities that the industry has to get together (aside from the BVA Awards, which, coincidentally, Visual Data is one of the key sponsors of). The great and the good of the industry were out in force for the event, with the early evening guests being treated to a magician walking around plying his trade. Commenting on the event, Visual Data's James Greenwall said: "I'd just like to thank everyone who came along and made it such a great night." And, don't just take our word for it being
such a cracking event, here's Fusion's Shireen Mahtabuddin said: "
It was a lovely evening and a great opportunity to see the team from Visual Data. It was also nice to see old faces and catch up with friends in the industry."
Mention of the BVA Awards brings us on neatly to, well… Fresh from the success of the revamped awards held a few weeks ago – with sponsors already signing up for next year's event on the back of it and various industry types still hailing its success whenever we see them – the BVA is gearing up for another big date in its diary. Its BVA Insight Forum, building on the very well received March Insight Forum, is new to the calendar. It will be a cross between insight update and category showcase – what used to be known as the research day – presented in association with ERA and DEGE and is due to take place on July 16. It's the second of its kind, presented as part of the BVA's pledge to make the event more regular and promises to be a cross between insight update and category showcase in a bid to illustrate just how strong the category will be across the next 18 months. The last was worth its weight in gold – you can see our full report on our website here – and is well worth getting along to for BVA members, heck, it's worth joining for this alone – especially given only 200 early birds will be able to register. Commenting on the event, the BVA's Liz Bales said: "Across the next 18 months we'll see a pipeline of fantastic content, including many of our strongest franchises, coming into store and online. This next instalment of our insight programme focuses on the shopper and will illustrate just how much entertainment we will deliver into the increasingly diverse retail environment" More details can be obtained by emailing Giles at the BVA, giles@bva.org.uk.
Sticking with industry matters and the latest thrust in the Industry Trust's ongoing Moments Worth Paying For campaign has launched, with its latest campaign centring on the forthcoming Disney Pixar film Inside Out. It continues the latest tagline of the campaign, ending with the message "book, buy, watch" directing costumers to

findanyfilm.com

to find legitimate content. It launched today (Friday June 26) ahead of the film's July 24 theatrical bow. Commenting on the campaign, the Trust's Sylvia Wan said: "
It's been wonderful to work with Disney Pixar on this trailer. Inside Out is a perfect fit for a Moments Worth Paying For, the key messages of the film overlap perfectly with our campaign messaging – one we hope will inspire audiences of all ages to make the right choice." We'll have the ad up on our site shortly...
So, what's number on Amazon's Blu-ray chart in the US? Fifty Shades Of Grey? American Sniper? Er, no. It's Gone With The Wind. For one film critic's tale of how the film's use of the Confederate flag and slightly dubious racial politics, calling for it to feature warnings ahead of the film, was picked up by right-wingers in the US. As the story morphed into one of the film being outlawed, scores of US consumers flocked to Amazon to pick up a copy of the film, resulting in a huge spike in sales. The fact that said critic didn't even call for a ban makes this tale all the more remarkable…
---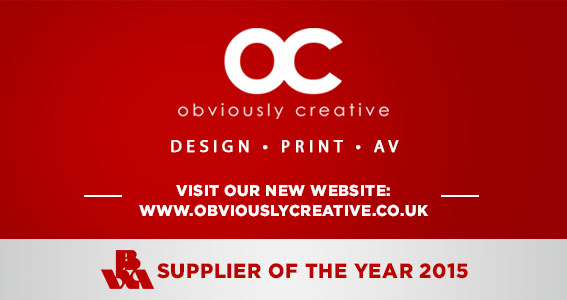 ---
QUOTE OF THE WEEK
"We really didn't anticipate the love for Frozen. We had to play catch-up."
Disney UK marketing supremo speaking at the Cannes Lion advertising event. She added that when the DVD was released in the UK, the company had to source licensed product from other territories where the film hadn't been as popular to meet demand.
AT THE MOVIES
J
urassic World is still dominating at the UK box office, with the total box office haul after its second weekend standing at a whopping £38.5 million. Other new entries included the Take That live event cinema screening (just under £1 million), Mr Holmes (just under £750,000), Entourage (a toucn above £630,000) and The Longest Ride (£419,047).
And lo, it came to pass that Sony Pictures has announced that Tom Holland, who played Billy Eliott on the London stage, is the latest Brit actor to be snapped up for comic book duties: the youngster will follow Messrs Maguire and Garfield as Peter Parker, aka Spider-Man, in the latest iteration of the superhero. Cue much online sniggering about another reboot for the webslinger.
Meanwhile, the other big news of the week saw the powers that be behind the Independence Day sequel (and that's not the President) revealing that the film would actually be called not Independence Day 2, but rather Independence Day Resurgence. So that's cleared that up then…
Ferrell and Wahlberg, back together again…
To subscribe to The Raygun newsletter, please email info@theraygun.co.uk
with subscribe in the subject matter
To unsubscribe, email info@theraygun.co.uk with unsubscribe in the subject
For editorial or advertising queries, contact tim@theraygun.co.uk