This Week at the Richmond Memorial Library                                                                                                            January 23, 2023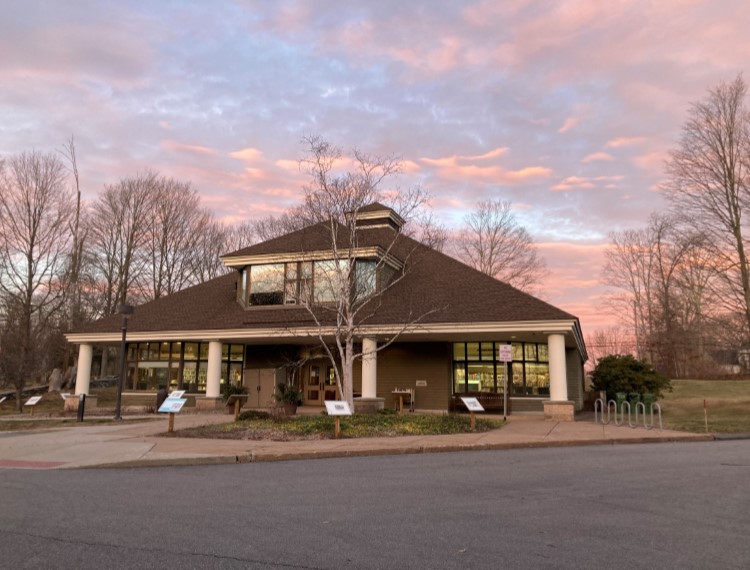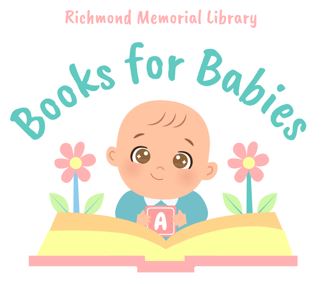 The Richmond Memorial Library has launched a new Books for Babies initiative to promote early literacy and learning while introducing library services to families in town. Marlborough families with children ages birth up to twelve months of age are invited to stop into the library to pick up a Books for Babies Box and register for your baby's first library card. Each Books for Babies Box includes two board books, a set of My First Touch and Feel Picture Flash Cards, early literacy and learning pamphlets and bookmarks, information about library programs for babies and toddlers, and supplies to get your child enrolled in our 1,000 Books Before Kindergarten program in addition to your child's first library card. Advance registration is required and can be done by filling out the following form:  https://forms.gle/QcLeJkNijHpkGFca9. This Books for Baby initiative has been funded by a Constellation Community Champions Grant.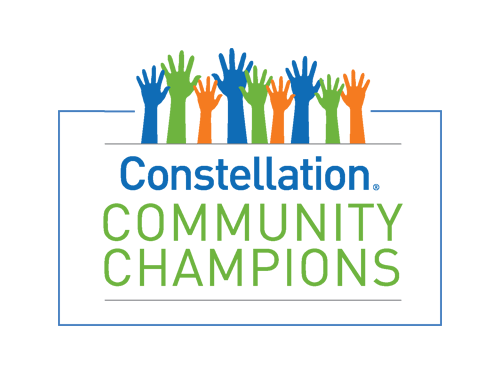 Richmond Memorial Library Goes Fine Free
We have some EXCITING news to share!

The Richmond Memorial Library has become the 119th public library in Connecticut to go Fine Free!




What does this mean? Effective Tuesday, January 3, we have eliminated late fines on Richmond Memorial Library materials returned past their due date. All previous overdue fines on Richmond Memorial Library materials have been erased. Library materials must still be returned or library patrons will be charged for their replacement when the items are 3 weeks late (as they were under our previous policy). Library users continue to be responsible for any damage to materials they may cause.

Why did our library board make this decision?
Studies have shown that overdue fines are actually a major barrier to large numbers of people, including children, low-income individuals, and seniors on fixed incomes. Oftentimes, when overdue fines accumulate on someone's card, they simply stop using the library altogether. As a community organization with the mission "to serve the Marlborough community's evolving personal, educational, and cultural needs," that is the exact opposite of what we want. We want all members of the community to use the library equally.
And we are not alone. Libraries across the state and country are going "fine-free" to remain useful and relevant, foster equity, and promote easy access to lifelong learning for all

.
Fine free libraries are a trend across the state and the country. Libraries that have adopted fine free policies have found that the number of community members with library cards increased, the borrowing of materials increased, more items were actually returned, and more staff time is spent helping patrons.
We want our interactions with you, our patrons, to be pleasant and productive. Rather than "nickel and diming" you at the checkout desk, we would prefer to spend that time recommending great new reads, planning events, and opening a world of possibilities for our community.
Our community is stronger and healthier when all people have access to the programs, services, and materials they need to pursue their educational, career, family, and life goals, regardless of their ability to pay for them.


Additional information about our Fine Free policy can be found on our website.

For those of you who consider fines a contribution to library services, please know that staff are always happy to accept donations at the desk. The library does rely on community donations and fundraising to help us bring fun, new programs and materials to our community. It is through donations we have received and money we have earned through fundraising efforts that we have been able to add yard games, sensory bins, nature explorer backpacks, early learning backpacks, white noise machines, Wonderbooks, and so much more to our circulating collection.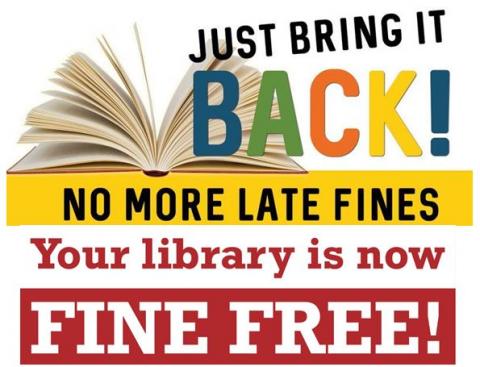 Big Y Community Bag Program
This January, when you buy a reuseable Community Bag at Big Y in Marlborough, a $1 donation will be made to the Richmond Memorial Library. Bags cost $2.50. Thank you Big Y for partnering with us this month!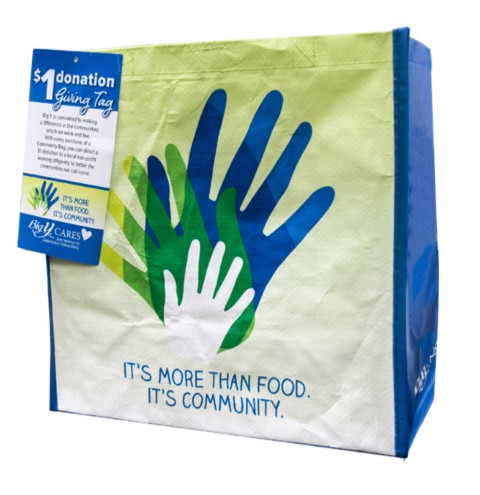 Have you checked out our AtoZ The USA database yet? Research a specific state or the five U.S. territories with information on official state animals and plants, historical timelines, modern and antique downloadable maps, national symbols, state symbols, food and recipes, demographics, culture and society, geography and government and politics. All of this information is available through this one online resource, found on the Online Resources tab of the library's website and available for free with your Richmond Memorial Library card.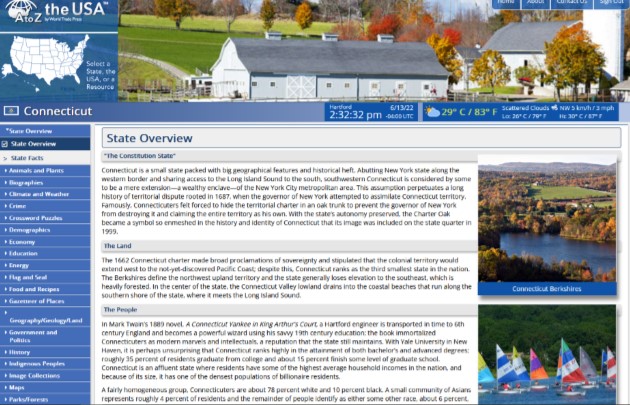 Did you know that the Richmond Memorial Library has four digital microscope kits that can be checked out for a three week loan period? Each kit contains one pluggable USB 2.0 digital microscope with a versatile observation stand and two sets of 25 prepared microscope slides. These kits have been donated in memory of Audrey Skorski.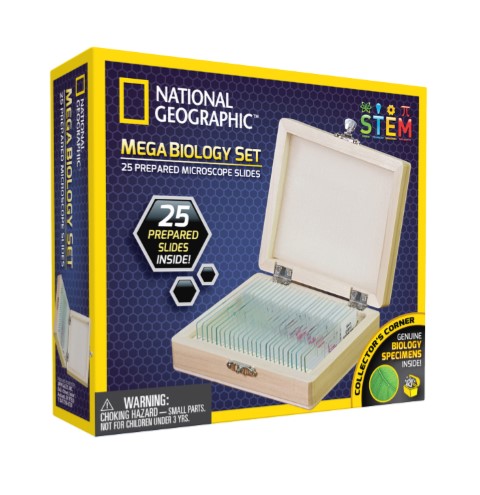 Join Ms. Nessa for a baby-centered storytime with songs, rhymes, lap bounces, and a story! For children ages 0-18 months and their caregivers. Babytime will be held on Friday mornings beginning January 13 at 10 am. Registration is recommended but drop-ins are welcome if space allows. The program will be outdoors unless weather requires it to move inside.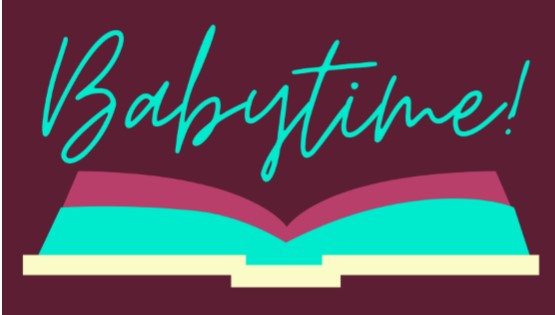 Ms. Nancy will be offering a storytime and craft program for children ages 20-36 months on Tuesdays at 10 am. The first session will be held on the following dates: January 10, 17, 24, and 31 and February 7 and 14. Session two will be held on: February 28, March 7, 14, 21, and 28, and April 4.
Registration is required and can be done online or by calling 860-295-6210.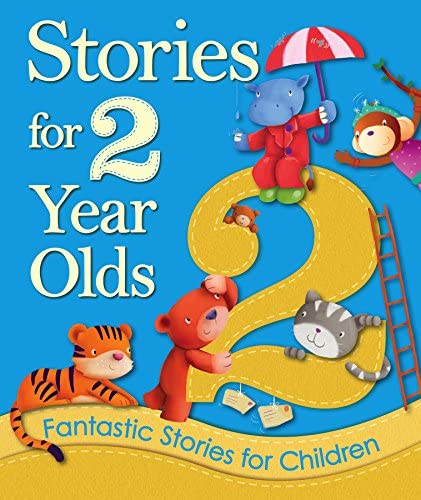 Winter Storytime with Ms. Nancy
Ms. Nancy will be holding two winter storytime sessions for children ages 3-5 years old. Choose either 10 am or 11:15 am. Session One includes the following dates: January 11, 18, and 25 and February 1, 8, and 15. Session Two includes the following dates: March 1, 8, 15, 22, 29, and April 5. Registration is required and can be done online or by calling 860-295-6210.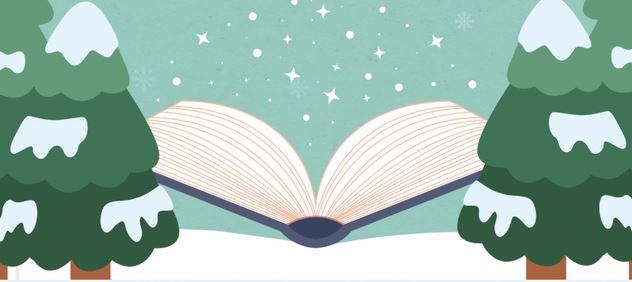 This January (Wednesdays, January 11, 18, and 25), children ages 5 and up can register for a STEM Storytime program, held in the Storytime Room at 4 pm. Each week, we'll read a fairy tale or folk tale and then complete STEM projects that relate to the story. Registration is required and can be done online or by calling 860-295-6210.***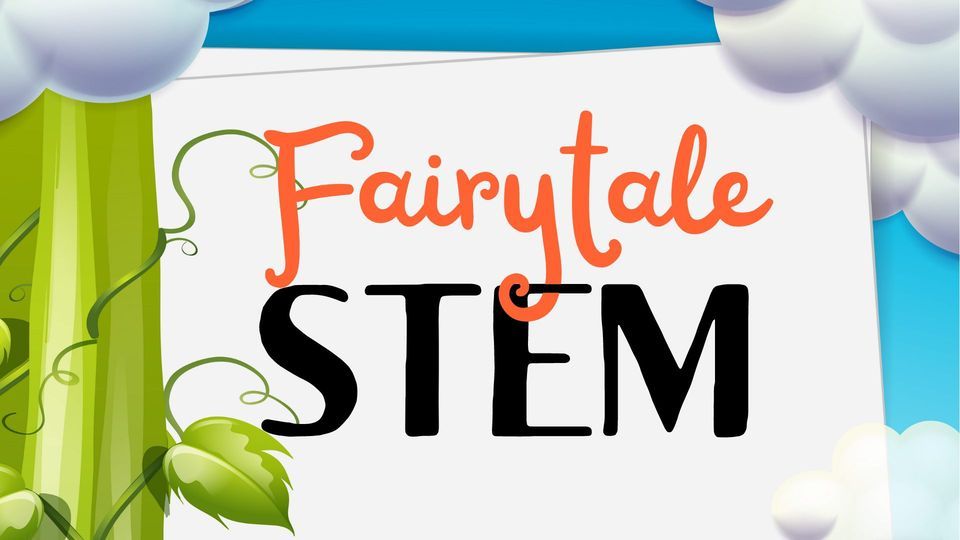 Can't make it to the library? Join us on Zoom! Ms. Nessa will lead an online Storytime for children ages 2-5. Stories, songs, and a craft project each week. Zoom Storytime meets on Mondays at 10 am beginning January 23 and running through April 3 (there will not be a storytime on February 20 because the library is closed). Register online so that we can send you the Zoom link. This Storytime is perfect for anyone who is feeling under the weather or who just can't make it out of the house!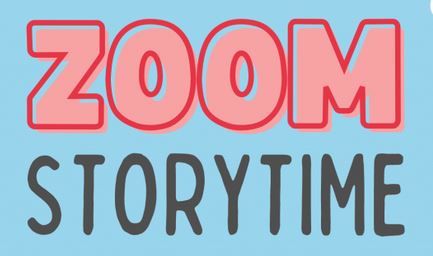 Pajama Storytime with Yoga
Children of all ages are invited to this cozy storytime on Thursday, Feburary 2, at 6:30 pm. Hear a story or two and do some calming yoga! Wear comfy pajamas and bring your favorite stuffed animal or blankie if you want. Perfect for winding down! Registration is not required.***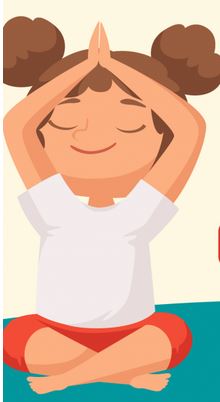 National Take Your Child to the Library Day
Saturday, February 4, is National Take Your Child to the Library Day! Join us at 10 am for a very special magic show with Matt Mathews Magic and stick around for an all ages storytime at 1 pm. There will be drop-in activities and projects all day long. Registration is required for the Matt Mathews Magic Show because space is limited. Register online or call 860-295-6210. Both programs are being held in the upstairs meeting room.***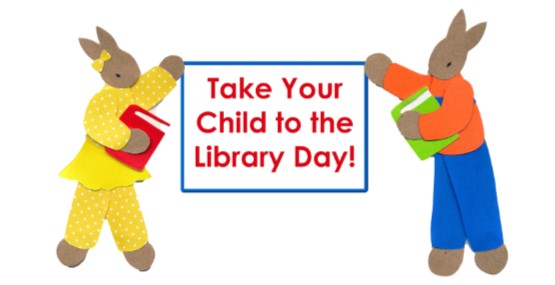 Do you like building with Legos? Our popular Lego Club has returned. Join us for creative and STEM-based challenges involving Legos! Best suited for ages 4 and up. Registration is recommended. Lego Club meets every other Tuesday at 4 pm, with future dates being: January 24, February 7 and 21, and March 7 and 21.



Tween and Teen Crafters Club
Tweens and Teens (ages 10 and up), join Ms. Nessa on Fridays at 4 pm beginning January 13 to hang out, make some friends, and create something awesome! Bring a craft project you're working on or we'll have one that day you can make! Registration is recommended but not required. This series will meet weekly through March 31.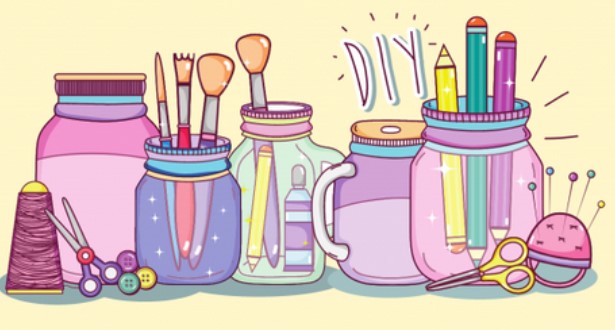 Are you ready for a challenge? Work together to find the clues, solve the puzzles, and discover your way to escape. The escape room will have challenges at a variety of levels so even younger players can participate. The Family Escape Room is being held on Thursdays, January 19 and 26, from 4-7 pm. Families must pick a day and sign up for a 1 hour session: 4-5 pm, 5-6 pm, or 7-8 pm. Recommended for families with children ages 5 and up. Registration is required and can be done online or by calling 860-295-6210.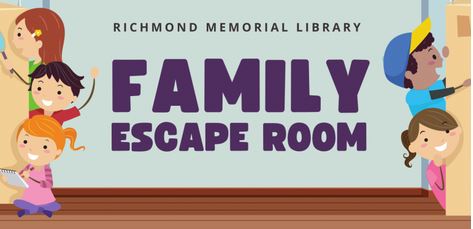 Our Teen Advisory Board (TAB) is Back
Our Teen Advisory Board will meet on the first Wednesday of each month at 4 pm, with the next dates being February 1 and March 1. Share your thoughts about how to make the Richmond Memorial Library the best it can be, especially for teens! What programs would you like to see? What books are we missing? How can we better serve our teen population? Participants will receive volunteer credit if needed. Open to ages 13-18. Registration is preferred ... call 860-295-6210 or register online. Please note that this program will meet in the upstairs meeting room unless an accommodation is necessary.
Teens, have you started your first job? Are you getting ready to graduate? Do you want to open a bank account? Learn money basics and get prepared for the real world! We have partnered with the Connecticut Money School for a three part Money Math for Teens series. The second program in the series, Healthy Banking, will be held at 6 pm on Thursday, February 9. In this program, teens will learn how to identify, open, and maintain a healthy banking relationship. Teens are welcome to attend this program alone or with their family. Registration is required and can be done online or by calling 860-295-6210. This program will be held in person.***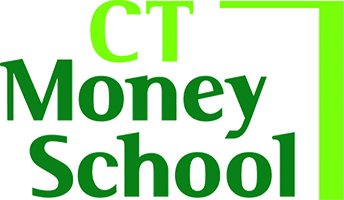 Girls Who Code (Boys Welcome, Too!)
Want to learn how to code? Tweens and teens in grades 6-12 are invited to learn to code and change the world through a variety of online and offline activities. This 4 part series meets on Mondays at 4 pm beginning January 23. Additional dates include: January 30, February 6 and 13. Registration is required.***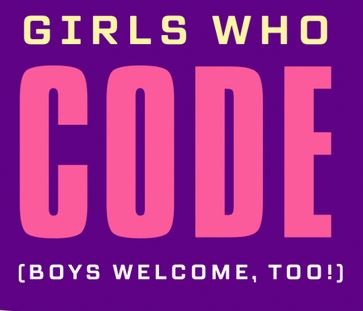 We're Hiring (for a Bookkeeper ONLY)!
The Richmond Memorial Library is looking for a part time bookkeeper to work approximately 4 hours every other week (additional hours will be needed at the ending/beginning of the fiscal year). Exact hours are flexible but must be at the beginning of the week (Monday, Tuesday, or Wednesday). Candidates need to be computer literate, have at least 3 years of experience working with both Microsoft Excel and QuickBooks, and have the ability to pay close attention to detail. Responsibilities include processing accounts payable and receivable, account reconciliation, submitting online taxes, creating financial statistical reports, audit preparation, and serving as a backup for processing biweekly payroll. This position requires accuracy, dependability, confidentiality, and good communication skills. An Associates or Bachelor's degree in Accounting is preferred. Starting salary is $21/hr. Send letter of interest, resume, and the contact information for 3 work-related references to Library Director Aubrey Muscaro by email at amuscaro@richmondlibrary.info. Applications will be reviewed as received.

Please note that the library does not have any other positions available.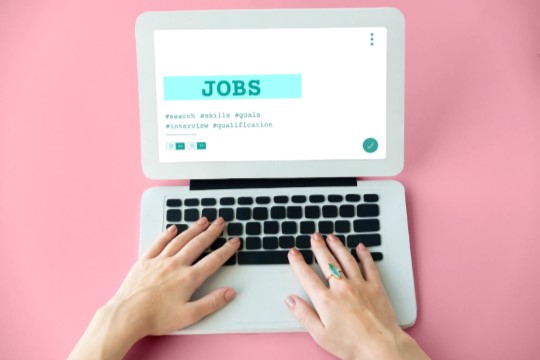 Upcoming Adult Programs...
The Richmond Memorial Library building is now open Mondays through Thursdays from 10 AM to 8 PM, Fridays 10 AM to 6 PM, and Fall Saturdays, 10 AM to 4 PM.  Curbside pickup services are also available during these times.

Wednesday, January 25 at 6:30 pm, Learn to Crochet:

Learn basic stitches, how to weave ends, and how to change colors! Stitches that will be taught include: Slip knot, chain, single and double crochet, and treble.

Registration is required so that we can make sure we have enough supplies on hand. Call 860-295-6210 or register online.  **PROGRAM IS FULL**
Monday, February 6 at 6:30 pm, Learn to Crochet II: Learn how to crochet a small trinket box, great for personal use or to give as a gift! Registration is required. Call 860-295-6210 or register online. **PROGRAM IS FULL**

***Accessibility at RML: The library does not have an elevator. If you need full accommodation, please contact Library Director Aubrey Muscaro at 860-295-6210 or amuscaro@richmondlibrary.info prior to the event (one week preferred) so we can find an alternate space. The meeting room is located on the second floor.

Please call the library at 860-295-6210 or email us at richmondprograms@gmail.com.