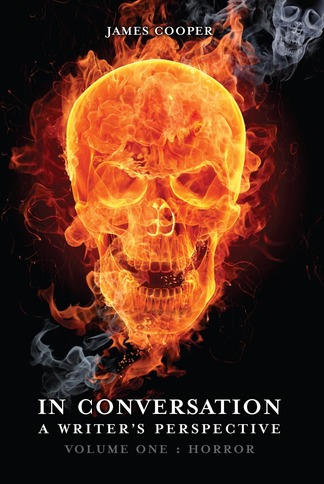 The BFS is planning to launch the first of the previously announced commercial ventures for the society, a fascinating book of interviews - the first in a trilogy of such books, each focusing on a different genre. Volume one, looking at horror, sees the creator of the project, James Cooper, interview an impressive list of horror authors: Ramsey Campbell, Tom Piccirilli, Greg F. Gifune, Conrad Williams, Joe R. Lansdale, Gary McMahon, Brian Keene, Stephen Gallagher, Jeffrey Thomas, Peter Crowther, Tim Lebbon, Ray Garton, Mark Morris, Gary Fry, Graham Joyce and Norman Partridge.

The book is 256 pages and, like The British Fantasy Society Yearbook, a demy-sized PPC hardback. The book retails at £15 but members of the BFS will be able to buy a copy for £10, a third off.

The next volume will concentrate on fantasy authors while the final book will look to sci-fi, they will both be published over the next eighteen months.

AVAILABLE FROM:
WWW.BRITISHFANTASYSOCIETY.ORG.UK

AND ALL GOOD BOOK STORES

PLUS ¹/³ OFF FOR BFS MEMBERS!
Apology - The above news item is taken from the September edition of PRISM, the BFS Newsletter... a poor print run of Prism has sadly delayed this months BFS mailing (which contains Dark Horizons 55, Prism, & a FREE paperback copy of SLIGHTS by Karron Warren from the kind hearted folks over at The Angry Robot). However, members who are unable to collect a copy of the BFS YEARBOOK 2009 at FantasyCon this coming weekend, will also receive their copy in the September mailing.