…AS PHYSICAL SALES STILL FALL
REACTION TO KANTAR FIGURES…
…AS INDUSTRY GETS GOOD PRESS
ARROW'S VILLAIN IS A GOODIE…
PADDINGTON SEQUEL IS A TREAT
…TWO JOIN TRADE BODY AND ASSOCIATES
BAKE OFF STAR HELPS COOK UP A LAUNCH…
…AS MINIONS RETURN TO STORES
SKY STORE HAS NEW OFFERING
STUDIOCANAL HAMMERS HOME THE MESSAGE…
QUOTE OF THE WEEK
TRAILERS OF THE WEEK
---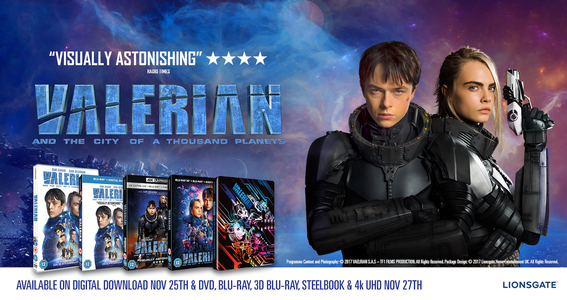 ---
If you can't read this newsletter or see the ads, please click here
It Was A Good Week For... The Blu-ray format, still growing…
It Was A Bad Week For… Both BBC Store and Lovefilm By Post finally shuttered this week…
Physical sales still down in video – although up overall across the entertainment sector; Blu-ray continuing to grow and a resurgent HMV. Thos are among the key headlines from the latest quarterly figures released by Kantar Wordpanel, covering the three months to the beginning of October. Overall, physical entertainment grew by 2.2 per cent year on year, the first time it has increased for more than three years, although the growth came from games – more than 25 per cent – which offset the music and video declines (5.4 and 4.8 per vent respectively). Amazon held on to the top slot as the biggest physical entertainment retailer, where it now holds more than 20 per cent of the overall market, although it needs to keep an eye on the company coming up on its shoulder, as HMV saw its overall entertainment share grow by 2.3 per cent to just two pints behind the online operator. What's more, it's now the leading video as well as music retailer. Kantar Worldpanel Olivia Moore said: "Already the top seller of music, the past quarter has seen HMV leapfrog Amazon to become number one for sales of physical video too. The retailer increased its share of the video market with the help of a strong performance in new film releases – up 6.0 percentage points to stand at 22.5 per cent – while Amazon's share remained flat at 20.2 per cent."
Meanwhile, there were encouraging signs among the big sellers (Beauty And The Beast, the second volume of Guardians Of The Galaxy and Logan, all covered here previously, were all mentioned in dispatches as being among the most successful) in terms of both transactional digital and Blu-ray on the physical side, according to Kantar Worldpanel. Analyst Olivia Moore said: "Blu-ray continues to outperform DVD as consumers become more willing to spend more for higher quality content, although its share of the market remains smaller. Blu-ray saw 15,000 new shoppers during the latest quarter, with film fans also purchasing the format more frequently on average. In further good news for the video category, digital purchasing nudged the total transactional market – as opposed to streaming or subscription – into four per cent growth, offsetting continuing declines in physical transactional sales. This is the best performance we've seen for several years. Driven by popular new releases, transactional digital welcomed 600,000 new shoppers in the past 12 weeks, suggesting the sector is making some headway in its battle against declining disc sales and the rise of subscription services."
---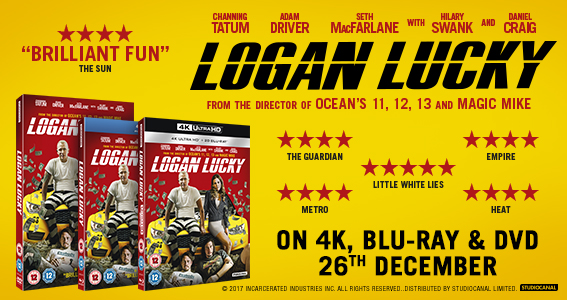 ---
We sought more comment on the Kantar Worldpanel figures from trade body BASE, with chief executive Liz Bales agreeing that there are positive points amid that headline fall in physical sales. She said: "The latest figures from Kantar make for very positive reading indeed. It's clear that a diverse slate of new release big hitters have reminded many consumers that physical media, and especially Blu-ray content, still has a large part to play in their leisure plans and it's great to see retailers like HMV capitalising on this. Now that Q4 is in full swing the in-store experience clearly remains a key consideration for customers and these figures give BASE, its members and partners plenty to build upon moving into the Christmas period and beyond. Similarly, the positive onward climb in digital purchasing further builds to tell a story of diverse consumer purchasing options that the industry as a whole can take full advantage of."
Let's look at the press too, for some more positive reading, and there have been at least two fascinating features published this week. As regular Raygun readers, or anyone who follows us on Twitter, might know, we are the first to pull up publications for any negative comments they might make about "the death of DVD" (we're looking at you, The Guardian). So it was great to see a brace of articles going up against that narrative. The first was in Campaign magazine, with Music Magpie chief Steve Oliver argued that physical media wasn't dying, it was merely changing and adapting along with the entertainment market overall (see our Quote Of The Week section below, for an extract). And over in The Spectator, under the headline of "don't believe the sales figures – DVDs are thriving", Peter Hoskin said don't believe everything you see about our industry going to the wall. He noted: "But accountants don't know everything. From a different perspective, through the bloodshot eyes of a cinephile, DVDs are thriving — and they're doing better in Britain than in most other countries. This success is measured in quality rather than quantity. A smallish band of homegrown distributors is working to make more films available in ever more wondrous editions. Labels such as Eureka's Masters of Cinema, Arrow Video and Second Run are now familiar to movie fans all over the world." It also gives further namecheck to the BFI, Powerhouse's Indicator series, as well as Criterion now it's on these shores. It's worth a read (you can see it here https://www.spectator.co.uk/2017/11/dont-believe-the-sales-figures-dvds-are-thriving/) and worth sharing too…
---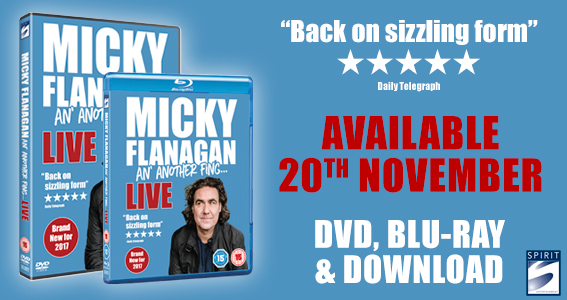 ---
And on to our regular chart update courtesy of the Official Charts Company's midweek bulletin. And, according to the organisation, it's the latest from the Transformers stable that is standing out a mile, as The Last Knight shifted some 53,000 copies in its first few days on sale, proving the franchise is far from dead. Other new entries included My Cousin Rachael at number eight, with, a place below it, Hampstead. Another title featured here last week, All Eyez On Me, is at number 11, while DC-animated title Batman Vs Two-Face is at number 14. The Villainess (see below) is at number 25, while It Comes At Night is at number 28. The new titles are rounded off by a five film collection of all the Transformers movies at number 36.
Also in the midweeks, kudos is due to Arrow for another chart success, this week with The Villainess, a title that we've been talking about for some time, not least since its debut at Horror Channel FrightFest during the summer. It made its debut at number 25 this week, an impressive feat for a subtitled film (albeit one that has more action than pretty much anything else you'll see all year in the first five minutes alone). Commenting on its success, Arrow's Jon Sadler said: "We are also thrilled with the performance of The Villainess, which saw its physical release this week, with sales north of 3,500 units now anticipated. This incendiary South Korean intense-actioner has performed well at every platform, including theatrical, digital, VoD and now on Blu-ray and DVD. The release was a Cannes 2017 pick-up so it's great to see a title move so swiftly through its life-cycle so perfectly."
---
---
There's more due from Arrow next week too, as another of its 2017 success stories makes its way to physical formats after an extended run at cinemas and elsewhere during the summer months. Whisky Galore arrives on the back of its success, and Arrow knows what it's doing when it comes to the carefully timed release. Here's Jon Sadler on Whisky and more. He said: "After a great run in cinemas over the entire summer, notching up a UK box office of £360,000, we are set to launch the physical release from Monday, with full industry support and distribution. We intentionally extended the window from our theatrical opening back in early May so as to hit the Q4 Christmas gifting market full-on, while giving the digital and VoD release a two month window, which has seen really strong transaction figures and allowed us further time in which to build solid DVD pre-order numbers, meaning we will hit the ground running on the mid-week charts from Tuesday. It's been a fantastic title for us, exceeding expectations at every turn, and we have a great campaign behind the release, including talent support on the PR side plus an Oddbins in-store promotion. Stores have anticipated a spike in interest in Scotland, and have upweighted orders accordingly, and we have also ensured that media advertising support is boosted in Scottish newspapers. We are really hopeful for an excellent week one and a sustained period of sales all across Q4, with a sales curve that shows minimal week on week declines, and even a positive upturn as we get into December."
To London's Leicester Square bright and early on a Sunday morning to see next week's big theatrical release from Studiocanal, Paddington 2. It's been airing ahead of the premiere this weekend and its all-singing, all-dancing bow at cinemas nationwide on November 10. And after heaping plaudits on Studiocanal's impressive marketing for the film, and the company's drafting for the first outing on DVD tying in with its campaign, it's now time to praise the film itself to the hilt. For it really is as good – if not better – than the original. It went down a storm with the families present, including The Raygun and its junior correspondents and is now well set for the theatrical release running through to Christmas, with the home entertainment following in the first part of 2018. The film has earned rave reviews since it started screening to press, assorted media types and influencers and the word of mouth, coupled too with Studiocanal's ever-increasing adroitness at marketing family fare, could well carry it further than the heights achieved by the first outing. Commenting on the release, Studiocanal's Olivia Dean said: "It's fantastic to see such amazing responses to Paddington 2 and we're looking forward to Friday's release and for everyone to enjoy the marmalade-filled fun. We're also maximising our opportunities for drafting and positioning Paddington 1 as the perfect stocking filler this Christmas."
---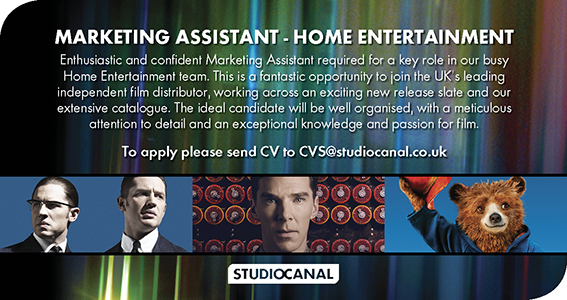 ---
Some appointment news now and this week, being the start of a new month and pay cycle, saw a few familiar faces taking up new roles at different companies. Mike Hird, a former trade press journalist turned PR executive has become head of communications and marketing across trade organisations BASE, the Industry Trust for IP Awareness and the Digital Entertainment Group Europe, while former SPHE marketer James Gallagher joins the group as senior marketing manager. Commenting on the dual appointments, BASE and Industry Trust chief executive Liz Bales said: "Whilst each of BASE, Industry Trust and the DEGE have dedicated strategies and robust business plans, their overarching objectives overlap to the extent they seek to drive category growth and to promote legal consumption of our content. Approaching our challenges and opportunities via an integrated Communications and Marketing team will do much to enhance, reach and influence our projects in tandem with delivering cost and resource efficiencies. Ultimately improving value against our member investments."
Further comment came from the new BASE, Trust and DEGE staffers themselves. Mike Hird said: "I'm looking forward to heading up the newly restructured communications team and bringing my 10 years of entertainment PR experience into the trade body sphere. I hope to bring a fresh approach to the role and, alongside BASE members and the wider industry, provide new and innovative ideas to help further champion our amazing industry. My aim moving into this role is to build on the already impressive strides taken to increase cross-industry synergy and to deepen the consumer's relationship with all forms of screen entertainment." Gallagher said: "I'm excited to be taking on this newly created central role within the industry, using all my experience gained from a studio side and bringing that into the Industry Trust. I look forward to developing the already stellar campaigns the Trust is involved in, including expanding the 'FindAnyFilm' platform AND upcoming 'Moments Worth Paying For' campaigns."
Friday November 10 sees another release arriving in cinemas via cursed svod service Mubi, which continues to widen its scope beyond its standard offering. So as Felicite, a look at music and life in the city of Kinshasa, we thought we'd get an update from the company on its current thinking and where it's at. Here's Mubi's Sanam Gharagozlou on its standing: "It's been a great year for MUBI as we expanded our theatrical output with acclaimed titles such as Mimosas, On Body & Soul and this weekend's opener Alain Gomis' Félicité. We're also very proud to again be collaborating with Nicolas Winding Refn after his recent new MUBI ident and last year's MUBI curated season. Long-lost newly restored titles coming to his byNWR.com platform, which MUBI helped build, are being made available to MUBI users first. Check out eccentric gems The Nest of the Cuckoo Birds and Hot Thrills and Warm Chills on MUBI now"
---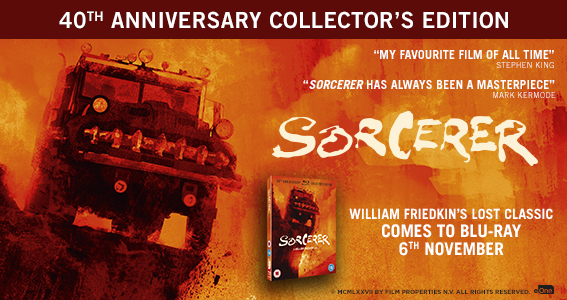 ---
Meanwhile, the number of video on demand offerings and providers continues to grow, with the announcement this week of another new operator, Film Ahoy, joining the fray. Aimed at filmmakers and getting their works aired, it is free to consumers, with ads appearing every 20 minutes to drive revenue. If consumers don't want interruptions, they can pay £1. Filmmaker Dean Fisher and Bow Street Media are behind the idea, and he explained: "As a film maker, I felt the need for more options in the digital world for independent filmmakers. If your film hasn't got the named cast that everyone is looking for you struggle to find a home for your film and the offers do not cover the budget. I believe there is a need for more models to showcase low budget independents. We are currently looking for more films to go up onto the site – we already have around 50 titles. This can be from your latest releases to some of your back-catalogue titles. We can also be location specific, so if your title has been released in certain territories we can isolate them from the site. This will generate revenue not seen otherwise." It is set to launch this month with marketing to support.
To the Good Housekeeping venue in London, where Universal had enlisted the help of former Great British Bake Off Selasi Gbormittah to help promote the November 6 release of Despicable Me 3 by creating a unicorn banana cake, with the help of the ubiquitous minions. It was perfect timing – Selasi's masterclass for journalists took place on the day of the Bake Off final, with the former GBBO semi-finalist giving his thoughts on this year's crop, providing further column inches to the coverage. You can see an example here and Universal said the baker had been "absolutely fantastic" in his support for the release.
Despicable Me 3 is the fourth highest grossing animated film ever in the UK, while the Bake-Off themed event provided the perfect platform for Universal's launch. It was, and excuse the pun, the icing on the cake of the marketing campaign that included heavyweight TV advertising targeting both housewives and kids, with spots including the X-Factor. There was a novel radio spot, featuring the minions out Christmas carolling, with further digital advertising. The title and release has been given further profile thanks to ongoing promotions with Weetabix, Readybreak and Cartoon Network. Commenting on the release, Universal's Emma Sihra said: "I have had so much fun working on the campaign for Despicable Me 3. We have fantastic retail support and we are so excited to bring Gru, the Girls and the minions back into fans' homes this Christmas."
Sky Store has tweaked the offering for its Buy & Keep service with the service now giving consumers the choice to buy the standard Digital HD version (from £9.99), a Digital HD copy with a DVD sent out (from £13.99) or a Digital HD with the additional Blu-ray (from £16.99). As Damien Read, director of Sky Store said: "Over the next few months Sky Store will give film fans more ways to watch the latest movies straight from the cinema however works best for them. Whether it's Despicable Me 3 in digital only, The Mummy on DVD or Baby Driver on Blu-ray, there's an option for everyone."
---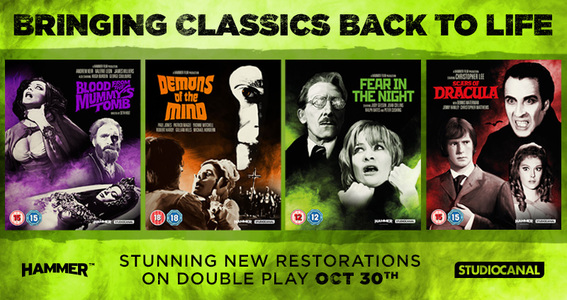 ---
The Farthest documentary - which recounts the amazing true story of the Voyager program's ongoing scientific research initiative in outer space - moved a step closer to an Oscar nomination last weekend with Academy members attending a special screening with director Emer Reynolds and manager of the Voyager Project, John Casani, in West Hollywood. After an excellent theatrical run and BBC screening this month, Screenbound Pictures launches the highly anticipated Blu-ray and DVD In November with MD Alan Byron confident that the release will feature in a lot of gifting purchases. He said: "The Farthest has already been chosen by the Radio Times as its DVD of the Week prior to its release and the BBC's Sky At Night magazine has picked it as an ideal gift for Christmas. With the fantastic reviews it is attracting we are expecting a strong run on sales for Q4 on The Farthest, and an Oscar nomination will extend its sales potential well into the first quarter of next year."
Halloween this week saw the usual wealth of terrifying titles arriving in stores and chief among these was a range of titles from the legendary Hammer studio, kicking off a series of Blu-ray premieres. As Studiocanal's Alison Arber explained: "The devoted fans of Hammer Horror were in their element this week as we released four Classics from the 1970's just in time for Halloween. Sales have been strong so far as the fans ventured out of their dark rooms to purchase the set. All films have been stunningly restored and available on Blu-ray for the first time, with brand new featurettes from Hammer expert Marcus Hearne. We will be releasing four more Hammer's from the same era in January 2018, perfect viewing for those dark January nights ahead."
---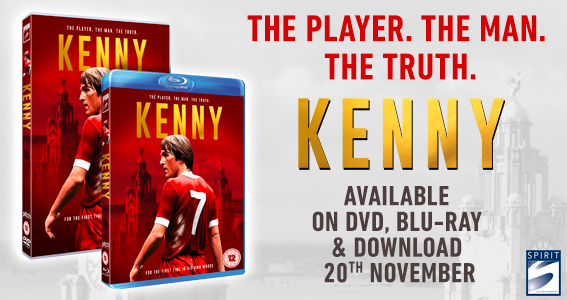 ---
Early Coen brothers classic Blood Simple is a seminal film in many respects and one which, thanks to the support of Palace Video during the rental heyday of the 1980s, made its name as a home entertainment release on VHS. And this week saw it arriving in stores in a gorgeous new edition from Studiocanal, aided by the kind of lavish praise this seminal film deserves. Commenting on the release, Studiocanal's Olivia Dean said: "Following the theatrical re-issue of the stunning restoration of Blood Simple earlier in the month, the Coen brothers' directorial debut will be released on DVD and Blu-ray on Monday. With striking, fresh artwork and a host of new special features, including new interviews with the Coens, M. Emmet Walsh and John Getz, the release will be a staple for fans and collectors alike. We've had a strong publicity campaign and are supporting with online media which really hits home the stylish and imaginative force of this hard-boiled neo-noir."
With Christmas now less than two months away, the perfect gift for documentary fans arrives on Monday ( November 6) in the form of Dogwoof's Laura Poitras Collection. Bringing together Academy Award-winning filmmaker Laura Poitras' four features exclusively together for the very first time, fans can enjoy UK Blu-ray debuts for The Oath and 2014 Oscar winner CITIZENFOUR, as well as a host of special features accompanying each doc. Commenting on the release, Dogwoof's Daniel Green said: "Having handled home ent for all four of Laura's films so far in the UK, it made perfect sense to bring these all together in one box set following on from our release of Risk earlier in the year. We have already received good initial support for our world exclusive from the likes of Fopp and HMV, and look forward to bringing more of Laura's films to audiences in the future."
---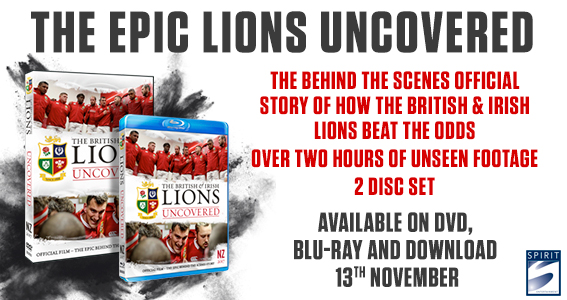 ---
One of the longest (almost) unbroken runs of employment in our industry, one that dates back to its early, formative years, comes to an end this week as Michelle Skinner exits ITV after almost 37 years at the company she joined back in 1981 . She started at Pickwick, then a budget audio specialist, as export assistant, before moving on through assorted roles (customer service manager, operations director, head of production, head of client service and supply chain) as the company morphed into first Carlton and then ITV, having worked in different locations from Elstree to the current home at ITV on the Southbank. Along the way, with just a brief year out at another company in the early 90s, she's overseen changes in technology, managing all of the UK DVD operations as well as being responsible for the delivery of all its global distribution and platform deals in her role as head of client servicing and fulfilment. Commenting on her time in the industry, she said: "I have made some wonderful friends over these years and am lucky to have worked with some amazing people and made lifelong friends both within ITV and the wider industry. I leave knowing that I played a small part in the success of ITV and Global Entertainment. It has been, an amazing adventure and a very very long journey and I look forward to whatever lies ahead in 2018.
Inadvertent publicity of the week came when a forthcoming BBC Worldwide home entertainment release was mentioned in news stories about the Doctor Who Magazine columnist supposedly fired for featuring an obscene acrostic in his latest feature for the publication (every letter at the start of each paragraph spelled out a message to his bosses). He was, the Telegraph claimed, peeved at BBC Worldwide's decision not to release Shada on DVD and Bu-ray. Only it is – the release of the Who storyline featuring Tom Baker is scheduled for December 4. It was due to be aired during the fourth Doctor's stint in the TARDIS, only to have production scuppered by the crew going on strike Now it's been restored, with the missing scenes being animated, with Baker himself returning to lend a hand. He said: ""Shada was one of my favourite Doctor Who stories. I have many fond memories of shooting the location scenes in Cambridge, and it was disappointing not to finish the story in studio. I'm so glad that BBC Worldwide have found a way to bring fans a complete visual version."
---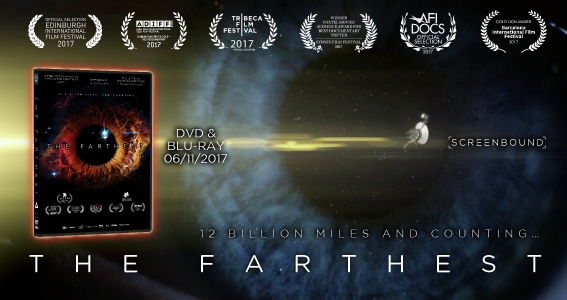 ---
Streaming sites such as Netflix are great of course, but they cannot be compared to the tangible sensation of holding a DVD or Blu-ray in your hands. Physical media just means more to us; it's a hobby and a passion of many of us and we enjoy the highly emotive experience of touching it, feeling it and displaying it in our homes. To assume this nostalgia is a trend seen only among older generations would be wrong. MusicMagpie's predominantly young, millennial customer base has started seeing the physical media market as a kind of "retro niche". If you love a film, an album, or a book; you want to own a piece of it you can hold, something you can place on your shelf with pride. After all, our DVD shelves and CD racks are an embodiment of who we are, our own personal style, our passions and loves. At MusicMagpie, we handle more than 100,000 units of DVDs and CDs daily – showing that there's still an appetite for physical items. In fact, there is plenty of room for all formats, and it's not necessarily true that digital is a substitution to physical. The concept of renting DVDs through the post may be a little outdated, but most of us, if we are honest, like to own a physical product. The world of physical media isn't disappearing, it's adapting, as all markets do in time.
Steve Oliver is chief executive of Music Magpie on physical sales, read more here.
The latest Marvel epic arrived in cinemas for half term and Thor: Ragnarok showed rumours of the death of the comic book sequel and franchise film may have been over-exaggerated, given it took some £12.4 million in its opening weekend at UK cinemas. The only other new entry in the UK top 10 was the latest from new distributor STX International (distributed through SPHE for home entertainment, as announced here recently), with Breathe taking £535,675 over its first weekend The Death Of Stalin, discussed here last week, widened its release and has now taken almost £2.5 million.
Disney had fans salivating as much as exhibitors and retailers everywhere when Jon Favreau this week unveiled the full cast for its live action, effects heavy take on perennial favourite The Lion King. In keeping with The Jungle Book, and given the quality of the team it's assembled, it specs big box office and further sales for the forthcoming title, due in the summer of 2019. It includes Donald Glover, aka Childish Gambino as Simba, with a supporting cast that includes Beyonce, James Earl Jones (as Mufasa, natch), Chiwetel Ejiofor is Scar, with more support coming from everyone from John Glover and Seth Rogen to Keegan Michael Key and Alfre Woodard.
Some acquisition news now, and Lionsgate has picked up what looks like a fascinating title called My Generation, which aired at both Venice and London film festivals. It's a documentary charting London and the UK in the Swinging Sixties, narrated by someone who was actually there, Brit acting legend Michael Caine. Commenting on the deal, Lionsgate's Zygi Kamasa said: ""The latest figures from Kantar make for very positive reading indeed. It's clear that a diverse slate of new release big hitters have reminded many consumers that physical media, and especially Blu-ray content, still has a large part to play in their leisure plans and it's great to see retailers like HMV capitalising on this. Now that Q4 is in full swing the in-store experience clearly remains a key consideration for customers and these figures give BASE, its members and partners plenty to build upon moving into the Christmas period and beyond. Similarly, the positive onward climb in digital purchasing further builds to tell a story of diverse consumer purchasing options that the industry as a whole can take full advantage of."
TWEET OF THE WEEK
Follow us on www.twitter.com/theraygun
Released in time for Halloween, a trio of Ghost Stories teasers…
And now Halloween's out of the way, here's Xmas horror…
Red Band, with some quality swearing…
To subscribe to The Raygun newsletter, please email

info@theraygun.co.uk
with subscribe in the subject matter
To unsubscribe, email

info@theraygun.co.uk

with unsubscribe in the subject
For editorial or advertising queries, contact

tim@theraygun.co.uk