First, we want to thank those of you who have taken a workshop with us and have trusted us with your time. We know how precious it is.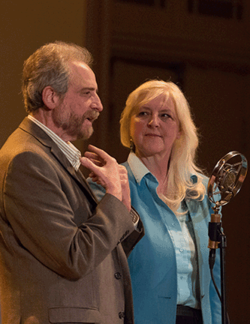 We recognize that life, especially these days, can be filled with challenges that many of us never thought we'd face and now, more than ever, self-care takes on a paramount importance in our lives. Consider giving yourself the gift of personal story or encourage your friends and loved ones to have this experience of self-discovery.
"It was beyond my expectations!"
"
The work is empowering
!"
"It helped me discover the story that is really alive for me.
"
These are the kinds of responses people have after taking one of our workshops, whether it's a 2-hour
Crash Course
, a 1-day
Bootcamp
, or our 5-week Urban Tellers® workshop,
The Art of Personal Narrative
. Maybe you've taken one of these workshops and are ready to try something more, or even do it again, or maybe you've just been thinking about it for a long time and are finally ready to move forward. Space is limited. Registration holds your place.
Here's what we have to offer now.
November 11th Storytelling Bootcamp
In our
Storytelling Bootcamp
, a one-day (7.5 hour) intensive, you'll create new story material, learn about narrative structure and intentional storytelling techniques™, and have a chance to share your stories while getting feedback. There is no performance. We share within the group, but no public performance. This session takes place on
Sunday, November 11th
from 10:30 am-6 pm in NE Portland at the Home Studio of Portland Story Theater. It's an intimate experience, like all of our workshops, with a 3:1 student to instructor ratio.
Lunch provided. $150
Click here to register
.
December 9th Storytelling Crash Course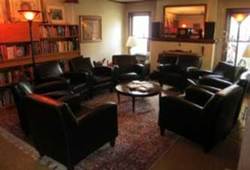 Comfy chairs in a cozy, welcoming space, with the intimacy of a small group. Perfect! Session runs 10:30 am to 1:00 pm. Join us on
Sunday, December 9th
for this fun 2.5-hour workshop filled with information about personal storytelling. You will get a clear sense of how to find your stories and how to identify the elements you need to build them into stories that matter. It's quick, but you'll walk away with a few techniques for bringing your stories aliv
e. $60
Click here to register
.
The Art of Personal Narrative
You're ready. You've been to an Urban Tellers® show and you thought "I could do that..." Portland Story Theater's Art of Personal Narrative is a 7-session workshop that takes place over 5 weeks and culminates in a telling before a live audience at an Urban Tellers® show at The Old Church Concert Hall. This workshop is a modern take on an ancient tradition: personal narrative, spoken straight from the heart. And unlike other Urban Tellers® shows the next session has a required theme:
Romantic Love
. Our Valentine's show, Kiss & Tell, is our longest running event and this year it happens on Saturday, February 9th. Need a bit of inspiration? Here's a great piece on personal love stories from the New York Times.
If you've got a love story that you'd like to share -- the good, the bad, the ugly -- we want to hear from you!
As always, it's a 3:1 Student to Instructor ratio. Cost
$250
Please make sure you meet all of the prerequisites
before
contacting us
.
Please be aware that we do have a scholarship fund available. Please ask. And, if you are able, please make a donation to help make this workshop opportunity available to someone who can't afford to pay the entire
fee.

Click here to make a donation today! Thank you.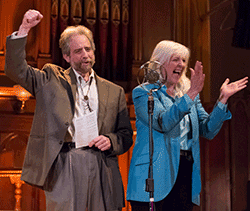 Last but not least, we promise to continue being good stewards of the stories that people share with us.
Real. True. Stories.
We'll keep doing our best to break down barriers and reveal the commonality of our shared human experience.
We can't wait to hear from you and we look forward to working together!
May The Narrative Be With You!®
Photos by Kimmie Fadem at The Old Church Concert Hall