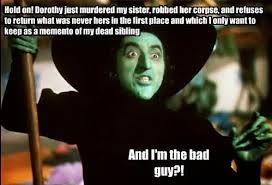 The Oklahoman is Getting Nervous on the Governor's Race
Here is a story that you won't find in the Oklahoman except in one short editorial where they whitewashed the poll results. According to separate polls on the governor's race Miss Mary is dropping like a stone in her approval ratings from 73% last September to only 52% in June of this year.
Her opponent, State Rep. Joe Dorman is lagging by only five points in a likely voter poll by Rasmussen that has a four point variance so Dorman could be at 36% or he could be at 46% to Mary Fallin's 45% approval rating. Seven percent support independent candidates and eight percent are undecided.
Fallin's 19 point drop in the polls actually is worse as only 49% approve of her work while 48% disapprove of her work over the past four years. Even worse are the strongly approve/disapprove rankings of only 20% strongly approving and 28% strongly disapproving. Dorman is going to have a challenge generating name recognition though as many Oklahomans have never heard of him but he may well benefit as an outsider alternative to RINO Mary Fallin.
Fallin of course has a lot more money in her war chest so we are going to get a blizzard of ads and mailings touting her record but her campaign is clearly in trouble.
Another poll ran by the Tulsa World also found Fallin's campaign headed down. Sooner Poll ran the survey for the Tulsa World and it agreed pretty much with the earlier Rasmussen poll although it showed a 13 point lead over Dorman, the numbers were down from an earlier 15% lead. What caused the drop?
Where to begin and how long do you have to look at the facts? Common Core was one major slipup. Fallin supported the standards and fought for the implementation of the legislation only to cave in after enormous grassroots action against her. Ditton the Obama Care legislation which she tried to shove through the legislature only to have her "butt kicked by the Tea Party" according to her Chief of Staff in an unguarded email released from the Governor's records. The released emails showed that the Sooner Tea Party was doing the butt kicking with around 138 separate email threads mentioning our group as opposed to less than a dozen email threads on the rest of the grassroots groups in the state combined.
Fallin also flip flopped on SQ 762 but in her defense the issue was a bad one driven by corrupt politicians like Oklahoma County Prosecutor David Prater in an effort to fund retiring House Speaker Kris Steele's retirement plan. Even though she was correct on the issue, the voters had been convinced that the issue was good so Mary wound up on the wrong side of public opinion
Still, Fallin has been an incumbent for 24 years and has yet to lose a race so she should be nearly invulnerable against a challenge so something is clearly rumbling through the voter's minds and hearts. Fallin of course points to the Primary win against two unknown opponents yet neither candidate really had any chance of winning. Her spokespersons also claim the flip flopping is a result of a leader listening to the voters. But the defeat of her close ally Janet Barresi in a devastating primary loss where Barresi came in dead last in a three way race is an indicator that Mary has worn out her welcome in Oklahoma.
Dorman of course is our choice for Governor. He is very conservative on fiscal matters but also supportive of corporate welfare so he might well attract more donations from big business as the campaign drags on. That said, Dorman is more conservative than around 30% of the Republicans in the House of Representatives and once elected as Governor he will not be able to override the House or Senate as they are Republican controlled. Do we agree with all of his policies? No, but the ones that we disagree with will never be enacted.
Fallin of course will be term limited and angling for a cabinet position in the next Republican presidential team. She is a globalist and a progressive that behaves only as long as she gets her butt beaten by public opinion and at the polls. Once she is a lame duck incumbent and term limited she will ride rough shod over Oklahoma values. The voters know this all to well and are looking for a change.
But Joe, shave off that damned facial hair before it is too late to win.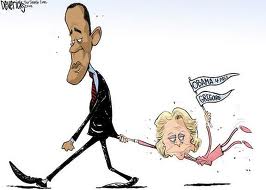 Losing in the Polls? Latch on to a Winner and Ride Their Coattails
The run to the November elections have started and we found ourselves to be a little puzzled at the moment. We fail to understand why Governor Fallin would have these numbers in a poll
less than two weeks ago.
The first item of interest we found was this
. Now if you just pull up the page it will show you a nice page and a half article on the end of her term as Chair of the National Governors Association. What it doesn't show you are the first two pages where the National Governors Association has basically surrendered to the federal government on Federal Policy, Tax Policy Adult Education, Workforce Investment Act and the whole nine works. In short, they've surrendered state sovereignty for that federal dollar.
Then we found this article.
The Okie » Fallin, Hofmeister Outline Agenda For OK Education
. We seem to recall that the Governor made a call to the Speaker of the House in 2013 to stop any legislation concerning the Common Core State Standards from reaching the floor. We also recall that in the closing speech she made to the National Governors Association there was a lot of information that included more control over education by the feds. That's not what we want or need. What we need is less government interference in our education system.
We believe everyone in the state was happy when Governor Fallin finally started asking questions about the illegal immigrants at Ft. Sill. She even found out about 90 kids from India being there. You can see the interview here.
The trouble is we don't know where the kids went. The federal Government is not saying and most of these kids aren't showing up for their immigration hearings. Sounds to us more like a lack of leadership from Washington DC than anything else. They want to do comprehensive immigration reform; the last time that was done on the word of Democrats was in 1986, and we're still waiting for the Democrats to fulfill their promise. Give us one good reason why we should fix laws that aren't broken to begin with. The only thing wrong with the current immigration laws are they aren't being enforced.
The next item of interest we found was this
. It appears that the Governor has hired a bus to make a statewide campaign tour. It would appear that she's hitting all the popular restaurants in many of the communities she is stopping at, so if you want to avoid the political schmooze, look up her campaign schedule and plan ahead.
Then there is this pamphlet we got in our email from the governor's campaign. We can't help but wonder if this is an attempt by the Governor to raise her polling numbers in a contentious race. We printed the pamphlet on the next page for your convenience. To us this still seems like the Governor is trying to improve her numbers off the popularity of another candidate. In closing all we can say is there aren't too many unanswered questions coming from the Fallin campaign. She may well be in trouble.
Mary Fallin and Joy Hofmeister:
Fighting for Stronger Schools and a Better Education for Our Children
Governor Mary Fallin and candidate for Superintendent of Public Instruction Joy Hofmeister are working together on an agenda to strengthen Oklahoma public schools and produce better outcomes for Oklahoma students. Mary and Joy know the path forward requires:
A commitment to producing strong, Oklahoma-based academic standards to replace Common Core

Supporting our teachers by getting more funding for K-12 education

Focusing on accountability in spending – additional funds need to go to the classroom!

"Joy Hofmeister is a teacher, small business owner and a mother who cares deeply about public education in Oklahoma, which is why I was proud to appoint her to the Oklahoma State Board of Education. I know Joy will work tirelessly to unite parents, teachers, employers and lawmakers as we work to support and improve our schools. I am proud to support her in her race for superintendent." – Governor Mary Fallin

"Governor Fallin has always said that improving education is the most important thing we can do to support the long term growth and prosperity of our state. She should be applauded for highlighting the importance of public education, not just in the individual growth of our students, but for Oklahoma's long term economic well-being. I encourage Oklahomans to get behind Governor Fallin to ensure we have a pro-education governor for the next four years."
– Joy Hofmeister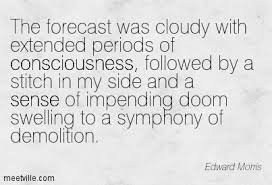 2014 Oklahoma RINO Index Legislation Chosen
The list of bills has been chosen for the 2014 Oklahoma RINO Index because they violate the Oklahoma Republican Party Platform and staff is working on tabulating the votes for each bill. Thirteen bills have been chosen but the final list will include the ten worst votes for each legislative body. As in the previous two years the standards are set fairly high as conservatives control the House and there aren't that many truly horrible votes cast last session in the House.
Below are the bills for the Senate and House. If the bill is underlined that means that the OCPAC/Oklahoma Constitution Conservative Index also picked out the bill for their 2014 index:
SB 906 National Popular Vote,
HB 2580/Extend Film Subsidy
SB 2128/Housing Tax Credits
SB 1173/Lowering Ethical Safeguards
HB 2956/Corporate Welfare
HB 2480/New Government agency
SB 1639/Corporate Welfare
There are four tax credit bills and it is likely that two of them will be removed, leaving ten bills for the index to provide a broader range of issues for the final ranking. Let's go over the issues on the list.
SB 906 National Popular Vote was an attempt to follow a nationwide attempt to dilute states rights by removing the electoral college from the presidential election and replace it with one man-one vote. The problem is that would be pure democracy which is a dangerous thing and that the United States is set up as a republic which also protects the small states from being overruled by a few large states. This is part of the great flywheel of the American political system.
HB 3198 OETA Sunset is a bill to remove taxpayer support from the public tv channel here in Oklahoma. Perhaps at one point a public TV station made sense but with the enormous variety of free television available it makes zero sense to be subsidizing programming. If the programs receive public support through advertising or subscription then they will continue. Tax funding is a very small part of the OETA budget and it is time for them to stand on their own two feet.
HB 2580/Extend Film Subsidy is pure corporate welfare, the attempt to pick winners and losers in private industry. Bidding for jobs by lowering taxes across the board for all industries is a good thing but cherry picking which industries receive tax rebates or special deals is a horrible idea. Oklahoma has a thriving film support industry with a lot of people working on major film projects throughout the country.
Oklahoma has a low cost of living, enabling independent contractors to charge attractive rates for their work, making it more likely that they will win the bid for the sound work or camera work. Nothing wrong with that but shoveling out saleable tax credits for those companies that choose Oklahoma as a film location is giving an advantage to one industry over the others.
HJR 1033 Capitol Bonds will put to the vote of the people a plan to sell $120 million in bonds to pay for the repair of the state Capitol. As we have from the beginning, we oppose the use of bonds to pay for government expenses that should be paid for out of existing tax revenue. This is charging us twice. Maintenance is an ordinary business expense that should be budgeted each year, instead the money is given away to special interests and we are charged again for the cost of repairs plus the enormous profits of selling the bonds and the interest on the bonds. Paying out of our Rainy Day Fund or out of existing budget would cut the cost by two thirds compared to a thirty year bond program.
HB 2509/Tax Credits is an extension of aerospace subsidies authored by RINO legislators Senator Clark Jolley and Rep.Todd Thompsen. These tax credits were pushed into existence by the State Chamber of Commerce to entice a handful of companies to relocate to Oklahoma. Yes, the jobs pay well but what good does that do the state or the citizens if the jobs produce no tax income to help spread the cost of government over more citizens? Why should one industry pay more tax than another? Why should one citizen pay less tax because of the industry they work in doesn't employ lobbyists? Again, Oklahoma is a low cost of living state, that alone will attract good jobs if we strive to continue to lower the cost of state government and thus lower the cost of taxes of all kinds.
SB 2128/Housing Tax Credits was rammed through in the last week. Houses are going to be built without tax credits and there is no shortage of new homes. There is no reason to grant tax credits. Better to just lower the tax rates for everyone instead of giving the tax credits for industries that support the State Chamber. All those folks have to sell is cronyism. Stop that and you stop the meddling in social issues, judicial issues, and return the Senate and Governor's office to the people.
2533/States' Rights forced private landowners to get pipelines marked prior to digging on their own land. Why not require pipelines to keep their pipelines marked as they place them? Worse, this bill forces Oklahoma to enforce federal regulation that goes far beyond marking pipelines on private property, making it an unpaid mandate that forces Oklahoma to enforce federal regulations. This is not something new, storm water runoff regulations, wetlands regulation, almost all of the overreaching federal legislation is being enforced by the states but the citizens don't have the right to petition their state government to change the regulations.
SB 1173/Lowering Ethical Safeguards raises the amount of public contracts done without competitive bidding by 50% in one year. Corruption at all levels of government thrives when elected officials can bypass competitive bidding and hand lucrative work to their cronies. Small projects under a few thousand dollars should have limited oversight to prevent spending more on oversight than on the project itself. $15,000 is still a lot of money and there is no need to bypass ethical standards to award contracts of this size.
HB 2974/Phone Bill Fees expands the list of nonprofit organizations that get free telephone and internet service to include mental health and substance abuse facilities. This is the same program that pays for the Obama phone program. Most of these organizations were set up as a job program for retiring legislators and they subsist on tax money. If the public supports a none profit then they will have money to pay the phone bill and there would be no need to tax you and I to pay for someone else's drug problem.
HB 2711/Tax incentives is a continuation for corporate welfare for event promoters. A program called Oklahoma Quality Events Incentive gives saleable tax credits to promoters that put on concerts, sporting events, or other kinds of public events. Again if an event has public support it will make money and continue to operate. Why should you and I be taxed to support an event that we don't support?
HB 2956/Corporate Welfare expands the
Small Employer Quality Jobs Incentive Act. Again the best manner of ensuring prosperity is to lower regulation and taxation while protecting private property. Paying a subsidy to employ a worker is useless if the free market doesn't make that job sustainable without the subsidy.
HB 2480/New Government agency created new transportation trusts. Conservatives should be whittling down the size of government, not expanding it.
SB 1639/Corporate Welfare would have expanded the
Quality Workforce Act. The House killed the legislation after it failed to get a fourth reading on the final day of the session.