This Week at the Richmond Memorial Library                                  June 7, 2021
Richmond Memorial Library Building Reopening in June
Changes Inside the Building
We wanted to share a few changes you will notice when you walk inside the library building this week:

One change you will notice is that the New DVDs have been moved to the top shelf above the nonfiction DVDs. This was done to help us space out our New materials to better ensure social distancing.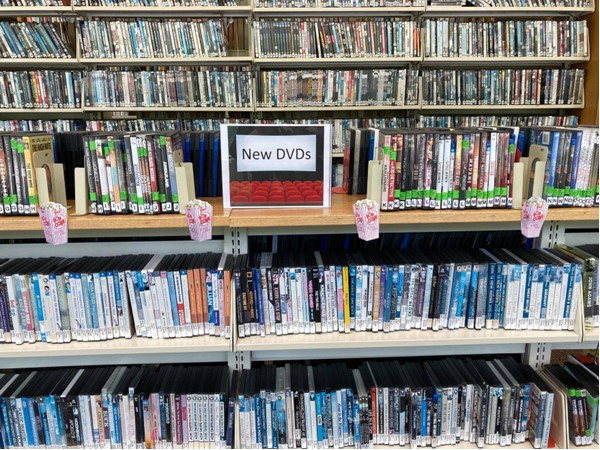 We have also moved the New Biographies and some of our New Nonfiction books to table displays for this same reason. Our shelving units that traditionally held our New Materials collections were tight on space and did not allow our library patrons room to socially distance.

Another change that you will notice is that part of the building is blocked off to allow for a quarantine area. With the recommendation of our health district, and following library best practices, we are going to continue to quarantine library materials. Professional guidance set forth by the state with input by the American Industrial Hygiene Association (AIHA) and American Library Association (ALA) now recommends a 48 hour quarantine, so we have adjusted our quarantine policies to reflect this change. If you need materials shelved in this section, please ask a staff member and we will get the item for you.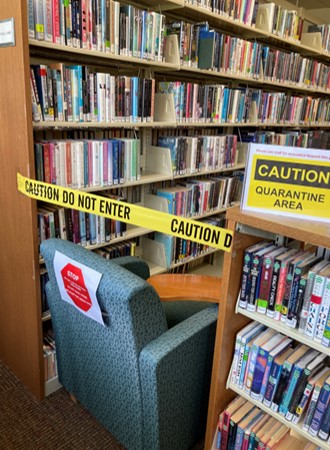 We have put out disinfecting wipes and hand sanitizer throughout the building, so please help yourself. Our photocopier/scanner/fax machine is self-service due to the need to continue to maintain social distace. However, curbside copying/scanning/faxing will continue to be an option for those who need assistance or the flexibility that this service provides.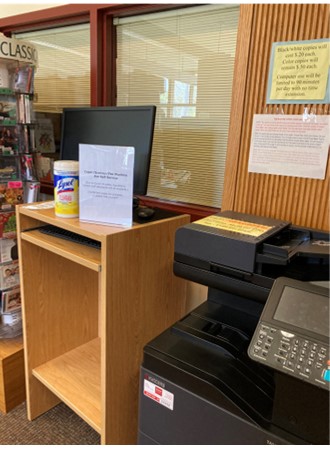 Not only are our museum passes back, but we have added a few brand new ones that you are not used to seeing here at the Richmond Memorial Library. One such pass is for Old Sturbridge Village! Our library museum pass allows for a discount of 1/2 off admission for up to four people. As a reminder, holds cannot be placed on our museum passes, as they are first come, first served. One pass per family is allowed at a time. Passes check out for two days and there is a $10 fee if returned late. We highly recommend you check with any museum prior to your visit to learn about their Covid-19 safety regulations.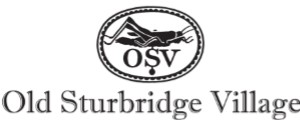 NEW! Digital Subscription to The New York Times
We are happy to share that we've been able to purchase a one year subscription to the digital edition of The New York Times. For additional information about how to view the newspaper, see our website, or click www.richmondlibrary.info/new-york-times/.
We have an assortment of leftover Take and Make kits for children and teens that we will be leaving out on the curbside pickup tables for anyone who would like to pick one up. These are available on a first come, first served basis!
Upcoming Adult and Teen Programs...
The Richmond Memorial Library building is now open Mondays through Thursdays from 10 AM to 6 PM, Fridays 10 AM to 4 PM, and Summer Saturdays, 10 AM to 1 PM.  Curbside pickup services are also available during these times.

We have started to and will continue to host virtual programs for all age groups. Additional information will be found on our website and social media pages, including video tutorials on how to access the virtual formats these programs will be offered in. To register for one of these programs, email the library at richmondprograms@gmail.com.
Monday, June 7 at 6:30 pm, Restoring A Beauty: The Molly Brown House Museum: Ever wonder what it is like to restore a home to its original grandeur? Take a look into the past as we explore our long journey in the restoration of the Molly Brown House Museum. Margaret Tobin Brown was a philanthropist, activist, and survivor of the RMS Titanic. *HAPPENING TODAY*

Monday, June 28 at 6:30 pm, Lotus Flower Lantern Workshop:

We're kicking off our Reading Colors Your World Summer Reading Program with an adult and teen virtual lotus flower lantern craft program! Create a colorful lantern with colored paper and wire frame while you learn a bit about Korean culture and enjoy a short documentary film. *REGISTRATION IS REQUIRED BY SATURDAY, JUNE 12. Supplies must be picked up at the library prior to the workshop.*

Monday, July 12 at 6 pm, Beautiful World of Butterflies: Butterflies may be beautiful, but that's not why they're important! Learn about the residents of the Milwaukee Public Museum's Butterfly Vivarium while we get up close and personal with these fascinating animals. This is a virtual program, held on Zoom.
***Accessibility at RML: The library does not have an elevator. If you need full accomodation, please contact Library Director Aubrey Muscaro at 860-295-6210 or amuscaro@richmondlibrary.info prior to the event (one week preferred) so we can find an alernate space. The meeting room is located on the second floor.

+++Denotes registration required. Please call the library at 860-295-6210 or email us at richmondprograms@gmail.com