PEAKS HITS A HIGH
ZEBRA SHOWS ITS STRIPES
RIO 2 FLIES OUT
BOX OFFICE W*NKERS
LIONSGATE EXPENDS ENERGY ON SLY…
…AND THE PIRATES
A PROXY UPON YOUR HOUSE
HMV'S RESURGENCE CONTINUES
ODYSSEY'S JOURNEY RESUMES
EONE LEAVES DOOR A JAA
SIGNS ARE GOOD FOR ZODIAC
AXELLE IN THE DRIVING SEAT
SODA MOVES FOR KELLY…
…AND LAUNCHES KIDS' CINEMA INITIATIVE
SIGNATURE MAKES A STEAL
QUOTE OF THE WEEK
---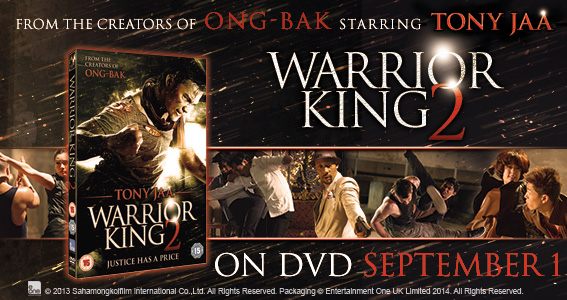 ---
If you can't read this newsletter or see the ads, please click
here
It Was A Good Week For… Rio 2, Noah and, at cinemas, The Inbetweeners…
It Was A Bad Week For… The 20-year-old in Nottingham, nicjed by anti-piracy police…
It's been a good week or two for Paramount, which has scored not one but two hits – sitting pretty at numbers one and four in the overall Blu-ray chart as we write this and performing nearly as well in the overall charts. Its veritable flood of sales were prompted by the release of, ahem, Noah and Twin Peaks The Entire Mystery. The former was a bona fide blockbuster hit, prompted in no small part by Paramount's biblical-sized marketing campaign. It came too without the support of at least one of the big supermarkets. Paramount was said to be overjoyed with its sales, with the likes of Asda and Sainsbury's both picking up strong sales on the title. Sainsbury's Lee Symonds said: "Noah was interesting, we massively over performed on this week 1, we set this title up for success as the film really plays to our demographic, we featured it as the main release on our 'in category' new release shipper. The final market number was much bigger than anticipated, as Noah wasn't supported in all grocers, hence us getting a very healthy Week 1 grocery share of 41.2 per cent DVD and 41.3 per cent Blu-ray."
Meanwhile, its Twin Peaks success was remarkable, given that the programme had been off the air for years. Commenting on its success, Paramount's Chloe Foskett said: "We are delighted with Twin Peaks: The Entire Mystery Blu-Ray Week 1 result which despite being 23 years since the last episode aired on television continues to excite both new and old fans. The Blu-ray stands out as an example of the passion for nostalgia in the market, the combination of the 90 minutes of deleted and alternate scenes from the film and arriving for the first time on stunning High Definition ensured this pop culture classic performed extremely well up 44 per cent on the Twin Peaks Gold Box Edition DVD Week 1 even with a Tuesday release. The Entire Mystery box-set was supported by a robust PR campaign, culminating in a hugely successful media drop on day of release with a framed photo of Laura Palmer, box of donuts and finished box set gifted to key media outlets to secure supporting social media coverage (Empire enjoyed so much they tweeted twice and then put in their weekly newsletter)."
---
---
Congratulations too in order over at Kaleidoscope, which enjoyed a strong first week showing for its Khumba A Zebra's Tale. The animated family title shifted more than 13,000 titles in its first week, second only to Paramount's Noah and giving indie outfit Kaleidoscope its highest ever new entry. In addition to its physical sales it has also performed strongly on digital platforms too. For Kaleidoscope it's the culmination of s six-month long campaign that saw it tie in with Nandos and earn £500,000 at cinemas, before arriving on home entertainment formats with a free toy giveaway in some retailers, and with significant TV and online support. Kaleidoscope

director of marketing

Adam Sergeant said: "We are very satisfied with the week one numbers returned by Khumba. It goes to show that well planned, quality product with the right marketing and release strategy can succeed even in a busy marketplace against fierce competition. It has been a real team effort and to achieve a top ten chart placement is the icing on the cake."
Expect next week's chart to show a flying start for Fox's Rio 2, released this week under a samba-style fanfare by the studio. Fox had secured Brazilian band The Barbatuque, who provide music for both the sequel and its predecessor, for the day. After a family screening event at London Zoo where they performed live, the group headed off to HMV's flagship 360 Oxford Street store, where they again performed live, before carrying out interviews across regional radio, the Daily Telegraph website, Fun Kids Radio and National Geographic Kids. It helped get the film off to a strong start too, with impressive week 1 sales. Senior product manager for new release at Fox Christina Metzler said: "With Rio 2 our aim was simple – dominate the family market as the summer holidays kick into gear with a Bring The Party Home campaign encompassing high impact TV, Cinema and OHH advertising; a celebrity & mummy blogger launch event at London Zoo; powerhouse brand promotions with Pizza Hut, Fruity Pot and Krispy Kreme, which produced its first ever bespoke donut; and supremacy across the retail landscape with a Sainsbury's partnership running in stores, cafes and mobile shops. The results speak for themselves and are an excellent way for us to head into Q4 with a wealth of family and blockbuster product to entertain audiences through to Christmas."
---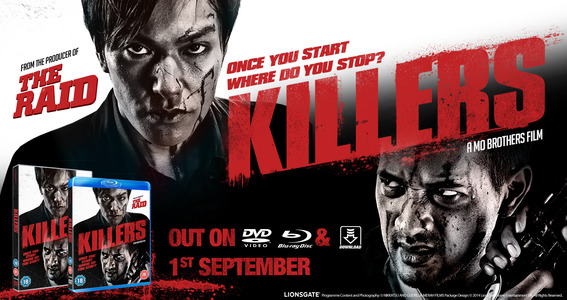 ---
And enjoying a good week at cinemas is The Inbetweeners 2, the film sequel that features the irrepressible crew heading Down Under for another rude, crude and obviously hilarious adventure. The film premiered on Tuesday and opened on Wednesday to rip-roaring results. It outdid even its predecessor The Inbetweeners Movie in terms of its opening day's numbers – £2.75 million for this week's release compared with £2.61 for its predecessor, no mean feat given that the 2011 title went on to do £45 million before notching up huge sales. If it follows the route of its predecessors then you can fully expect a release before Christmas. Drafting is currently underway for the TV and feature film in stores, commenting on the film, Sainsbury's Lee Symonds said: "Inbetweeners 2, was fantastic, the last time I laughed that much at a film was at the first Inbetweeners premiere.! I'm really excited about the home entertainment release, I'm not at all surprised by the record breaking box office for day one as there's such a massive buzz around the film, it's the one everyone is talking about, this easily has to be a contender for the biggest film for Q4 in both box office and psychical sales. We're currently drafting the Inbetweeners Series Box set and the first film, I'm happy to say that both are performing well for us."
Also premiering this week was The Expendables 3, the third in an increasingly popular franchise, one which will be boosted by the fact the latest is a 12A certificate at cinemas, widening its potential reach. Retailers were again out in force for the event, commenting on the reaction to the film, Lionsgate's Marie Claire Benson said: "The premiere was a huge success and with several of the film's stars gracing the red carpet we were ensured great coverage across all media.
The anecdotal feedback from our guests on the night was that this is by far the strongest film in the Expendables franchise, and with our Action Legends DVD and Blu-ray campaign taking place across both physical and digital retail outlets, in conjunction with Studio Canal, we anticipate healthy box office and home entertainment business for Lionsgate in the coming weeks."
Sticking with The Expendables 3 and Lionsgate has swung into action to fight against the scourge of piracy and anyone involved in infringing its copyright for the Stallone starrer (for his thoughts, see below and our Quote Of The Week). US courts have given it the right to subpoena third parties who it believes can help them identify those behind Torrent sites. It was a significant victory for Stallone and co…
And also in the ongoing fight against piracy, the City of London police force's specialist copyright infringement unit, PIPCU, has had another busy week. It arrested a 20-year-old man in Nottingham suspected of running a proxy server allowing user to access websites that had been blocked for infringing copyright. The server linked to 36 sites, which have now been identified and display police warning banners. FACT chief Kieron Sharp said: "For some years the film and music industries in the UK have been making applications to the High Court for orders requiring the major UK ISPs (Internet Service Providers) to block websites providing access to illegal or infringing content, in particular films and music. Invariably these sites exist in foreign jurisdictions where it is difficult or impossible to take other legal action to prevent their continuing operation. Once the site-blocking orders commenced, internet users have sought ways to continue to access the sites by getting round the blocking put in place by the ISPs. One of the ways to do this is to use proxy servers. This operation is a major step in tackling those providing such services. FACT will continue to support PIPCU in their enforcement activities." PIPCU chief DCI Andy Fyfe added: "This week's operation highlights how PIPCU, working in partnership with the creative and advertising industries is targeting every aspect of how copyrighting material is illegally being made available to internet users. We will come down hard on people believed to be committing or deliberately facilitating such offences."
---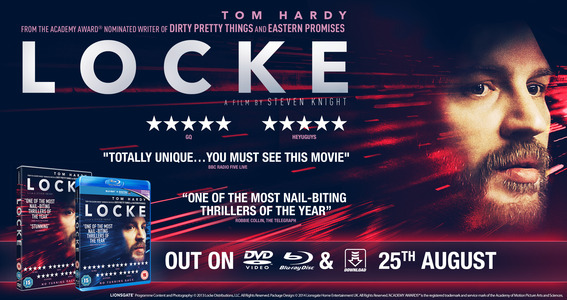 ---
Mention of HMV a few paragraphs above brings us round to the latest entertainment retail market shares from Kantar Worldpanel. And these show that the HMV resurgence, one of the most-talked about retail stories of 2014, is continuing apace, with the retailer still stealing share back from the supermarkets. Amazon still leads the way with almost 22 per cent share and the grocers still rule the roost, with a 50 per cent share of video, one of the areas they still excel in. Commenting on the figures, Kantar's Fiona Keenan said: "HMV appears to be making a comeback on the high street following a strong performance over the past quarter. It has increased its share of the entertainment market from 13.6 per cent to 14.7 per cent – a significant improvement on its record low of 10.7 per cent following its administration last year. Performing strongly in video and music, it is winning some shoppers back from the grocers as well as increasing spend from its current shoppers by £3 over the past 12 weeks alone. Meanwhile GAME has continued to grow its share of the gaming market leading to a boost in its overall entertainment share, up 1.1 percentage points compared with last year."
It's a welcome return to the fray for Odyssey, a label that's been a familiar face in the industry for decades now, one that has long had a keen eye for picking out classic films and was also a staple of the rental industry with its true story outings. The revitalised label, still under the tutelage of industry legend Adrian Munsey, is relaunching on September 15 with a raft of titles that includes Glengarry Glen Ross, Electra Glide In Blue, Drums Along The Mohawk, Grey Owl and others, with more to follow in October and November. Talking about its return, Munsey said: "Odyssey has been very well known in the past for true stories, Merchant Ivory and an eclectic mix of films from Tommy to Scum. In the new media environment we thought we had better wake up and make some changes. We have decided to relaunch with some first-class classic films from top directors like Fred Zinneman's Julia, the cult Dirty Mary, Crazy Larry, five films from Luca Zinageretti of Montalbano fame and new Christmas movies including the fabulous Silent Night."
The Raid 2 is out next week, at last, and eOne and the trade are gearing themselves up for a hefty slice of Asian sequel action. It will be much the same in September too with another Asian action sequel in the shape of Warrior King 2. Commenting on its impending release, eOne's Scott Monahan said: "We're very excited to be releasing Warrior King 2 on September 1 and welcoming the return of modern day martial arts legend Tony Jaa who brings with him a fresh injection of his unique style of hard-hitting action. Packed full of breath-taking stunts and fight scenes we'll be supporting the release with online AV formats to fully showcase what the film has to offer which coupled with an extensive and targeted PR campaign will remind fans and newcomers alike who the real king of modern martial arts is."
Proving that he is still the man, Jackie Chan is in town next week to promote the release of Universal's Chinese Dragon. We'll let the studio's Mike Hewitt outline the plans for the title and the Chan-related activity: "We are immensely excited for our release of the hugely fun and family-friendly Chinese Zodiac, which will be supported by a fantastic visit to the UK by screen legend Jackie Chan. His visit will encompass two film screenings - one in association with Empire magazine at the Prince Charles Cinema on the Monday (which sold out in 11 minutes - a record for the PCC) followed by a BFI Q&A on Tuesday evening hosted by Jonathan Ross. With this being Jackie's last film ever in which he does his own stunts, his jam-packed PR schedule includes interviews with broadcast, print and online, and the DVD release will feature a lenticular O-Ring for great stand-out in store next week."
---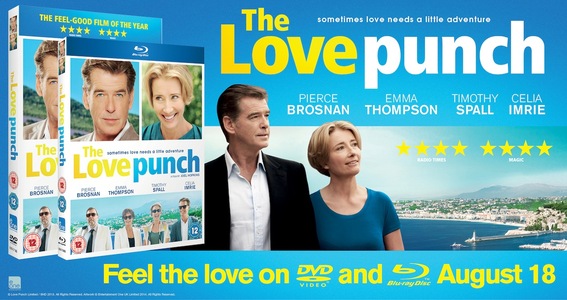 ---
A busy week and busier times ahead for Soda Pictures. Monday sees the release of Soulmate, its homegrown tale from Carolyn Axelle that fell foul of the BBFC for a suicide sequence within its opening minutes. The controversy hasn't harmed its potential as a home entertainment title – it\s won support in supermarkets such Sainsbury's and Morrisons so stands a fighting chance of performing well. Keep an eye out for the commentary track too, as Axelle and producer Neil Marshall, himself a horror maestro of some repute, are said to "frank" about its classification issues. Marshall himself has cut a new trailer for the film, due for release on Monday August 11, while keep an eye out on our Twitter feed for another interesting development due Monday morning too.
Also from Soda, the company has launched its Children's Cinema Club this week. The initiative sees the company joining forces with exhibitors, children's film festivals, the BFI and Into Film, the education organisation, to widen the range and diversity of films on offer for children in cinemas. A panel of curators and programmers from cinemas and organisations, as well as Soda, will choose four films for children to air across the network of cieNas, including Picturehouse, the Barbican and assorted independent cinemas. Soda's Edward Fletcher said: "I
t's great to see some genuine cross sector collaboration in such a vital area of cinema. All those involved have a keen interest in audience development and in particular offering younger audiences a broader choice of films, which has been recognised with the support of the BFI as part of its wider plans for audience development. Now comes the more fun part of finding some new exciting films for children and attracting audiences to them across the UK." UK Partnerships Eddie Berg added: "Outside of mainstream films, there is a limited choice of releases for younger audiences, and yet the UK's children's film festivals show there is an appetite in younger audiences to enjoy a broader range of films. In supporting this innovative partnership between distribution and exhibition, we want to ensure young film fans everywhere have the opportunity to enjoy new film experiences." We would strongly expect to see this laudable initiative to continue through to home entertainment formats too…
Acquisition news now and Signature has got on board the forthcoming documentary The Great Train Robbery: A Tale Of Two Thieves. The film, due to open at cinemas and be released on DVD and vod formats in October looks at one of the most notorious crimes of the 20th century and, for the first time, will reveal the criminal mastermind behind the blag. It has been put together with the help of one of the original thieves, Gordon Goody. Signature md Marc Goldberg said: ""Based on exclusive first person testimony from over 20 hours of interviews, Goody's fascinating story, along with the hunt and revelation of The Ulsterman is vibrantly brought to life in The Great Train Robbery: A Tale of Two Thieves. Signature is incredibly proud and excited to be releasing this extraordinary film – and we are sure it will be relished by anyone with even a passing interest in Britain's most infamous heist."
---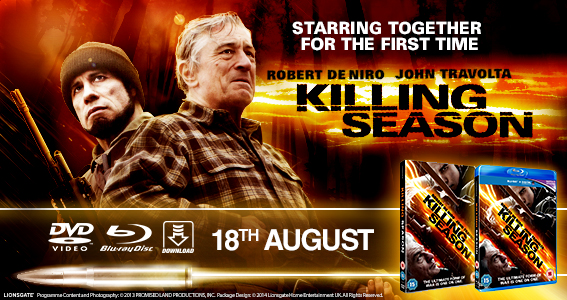 ---
QUOTE OF THE WEEK
"[It] makes me feel really sad, but you know I understand that a lot of people have accepted that's kind of a way of life. I think it's unfortunate because it isn't about me, I'm OK, but there's thousands of people that won't make movies. They won't get a chance because they've lost a lot of money, that's the trouble."
Sylvester Stallone on that Expendables 3 leak.
AT THE MOVIES
It was all about Guardians Of The Galaxy as the latest release from the Marvel and Disney axis hit cinemas and took £6.36 million in its opening frame, making it one of the year's biggest and a notably large Marvel bow too. Animated tale The Nut Job took £666,966 in its first weekend, although all the noise was about Secret Cinema's run of Back To The Future, which took almost £750,000 and will end with some £3.5 million. The latest Step Up tale took almost £400,000.
Sticking with Marvel superheroes, albeit the ones currently parked at Sony and it's rumoured that the major is looking at another extension to the Spider-Man franchise it is currently milking for every potential offshoot. As well as The Sinister Six and Venom spin-offs, it is also said to be investigating the possibility of doing a female-friendly spider offshoot. It's being pencilled in for 2017, although there's no clear idea whether or not it'll be a Spider-Woman…
Jokes aplenty – although none of them that funny, it must be noted – followed the news that the next Terminator film, due out in the summer of 2015, has been officially christened. The latest instalment in the ongoing saga will be entitled Terminator: Genesys. Fevered speculation followed, although we reckon the spelling was probably done that way to ease website and other copyright elements.
Last film news of the week concerns David Brent, that loveable former regional manager for Wernham Hogg, is returning to the big screen. The character that Ricky Gervais can't seem to leave alone (at least judging by the way he keeps coming out of retirement) is to appear in a mockumentary-style outing that follows his bid for pop stardom. It will follow his recent live dates and ongoing appearances. It will film next year…
TWEET OF THE WEEK
Follow us now for breaking news as it happens, updates on the industry and a whole hot more. Also, see Monday for some interesting news… With more than 1100 followers, we're the leading video trade publication on Twitter… www.twitter.com/theraygun
TRAILERS OF THE WEEK
Sadly, not about the DFA band, or the Blondie song, here's Nic Cage and The Rapture…
Hawking's back. And this time he means business…
To subscribe to The Raygun newsletter, please email info@theraygun.co.uk
with subscribe in the subject matter
To unsubscribe, email info@theraygun.co.uk with unsubscribe in the subject
For editorial or advertising queries, contact tim@theraygun.co.uk