NEW FORMATS GOOD, OLD FORMATS BAD
MORE STATS RELEASED…
CINEMA OWNERS OUTRAGED AT US STUDIO MOVE
MAD FOR IT
ESSEX GIRLS ON THE PROWL
FILMING STARTS FOR Q4 STAND-UP
WEDDING DATE LOOMS
REVOLVER'S THEORY OF CREATION
MANGA'S JAPANESE BENEFIT
PROS AND CONS

AND MORE FROM THE FAR EAST
CROWD FLIPS FOR 60S STAR
THE RETURN OF REDEMPTION
WWE MOVES TO YOUNGER CROWD

LACE INKS RUGBY DEAL
A NEW WORLD FOR PEPPA
REVIEW GETS REVAMP
FREMANTLE INKS APPLE DEAL

QUOTE OF THE WEEK
RELEASE OF THE WEEK – SEASON OF THE WITCH
AT THE MOVIES
SITE OF THE WEEK
TWEET OF THE WEEK

TRAILERS OF THE WEEK

If you can't read this newsletter or see the ads, please click here
---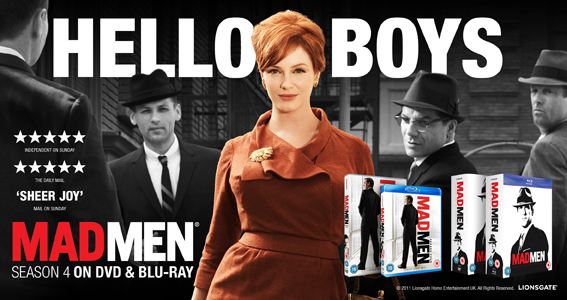 ---
It Was A Good Week For… Mad Men, back on our screens, eventually, and a great start on DVD…

It Was A Bad Week For… Cinema owners in the US, not happy about new premium vod plans… And the Digital Economy Act, still in limbo…

For stats fans, it's been a great week, as the yearbooks detailing year end figures for 2010 have started arriving. We've been perusing the Entertainment Retailers' Association figures that have arrived this week with the publication of its yearbook. The greatest challenge facing the entertainment business, ERA says, is aging formats. Overall, the combined video, music and games market fell by four per cent in value to £5.26 billion. The biggest declines came in mature formats, such as DVD (down £144 million), physical albums and games formats such Nintendo's Wii and DS. and it makes for fascinating reading. Blu-ray (up almost £70 million) and digital video, music and games (up more than £160 million) were among the growth formats. Intriguingly, video, with more than 40 per cent of market share by value, is the biggest sector of the overall entertainment business, although at £77.4 million its share of the digital business is behind games and music, which six and four times bigger respectively. Some other interesting facts: the number of retailers selling video and music was at its highest for five years, thanks to increasing entrants in the non-traditional sector; while two thirds of sales in our business are now accounted for by supermarkets and Internet mail order; the average price of a DVD rose by just over two per cent to £7.71. ERA director general Kim Bayley said: "Consumers respond above all to innovation in the entertainment market. These figures clearly show that the more we can offer them new and exciting ways of enjoying entertainment content, the more they respond."

Also issued this week: the Film Distributors' Association published its yearbook. More on both this and the ERA one in the coming days on The Raygun website, as we sift through them, but there's some real gems here – for example, we liked the top 10 most successful foreign language films of 2010, taking in all three Girl films from Momentum's Millennium trilogy, at numbers one, two and seven respectively, A Prophet at number three, followed by I Am Love, The Secret In Their Eyes, Hearbreaker, Gainsbourg, Micmacs and Leaving. Interesting to note among the titles in there are three from Metrodome alongside two from Optimum and one each from Revolver and eOne…

While we're on film distributors, it's been fascinating watching the goings on at the CinemaCon event in Las Vegas this week. Formerly ShoWest, the convention sees cinema owners from across the US and the rest of the world being wined and dined by the major studios and independents, with lavish events to show off this summer's blockbuster fare and beyond. (For industry veterans, think of the heyday of the VSDA and you're halfway there.) But this year's event has been by blighted by disputes between the two sides. News that three studios – Fox, Universal and Warner – were said to be setting up a premium vod deal with DirecTV in the States, bringing mainstream fare to televisions two months after the theatrical release rather than the standard four months, albeit at a hefty price, said to be $30, spread through the event like wildfire yesterday. Pity poor Warner that then had to present its impressive slate to a room of distinctly unhappy cinema owners. No news yet as to plans for the UK, but this seems like the new business model for the studios…

---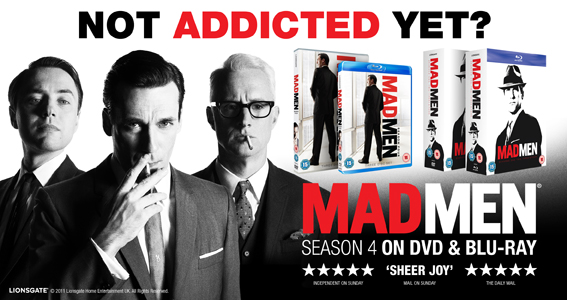 ---
On to product now, and there was some timely news on the Mad Men front this week as announcements surrounding the future of the hugely popular TV series came in the same week as Lionsgate released the fourth season of the show. With the exploits of Don Draper and co dominating the Internet, newspapers and magazines, it proved to be somewhat serendipitous for the UK DVD and Blu-ray bow for the programme. The good news? The show is definitely returning, although not as heartening is the fact it may not arrive on our screens until 2012. Still, consumers can console themselves by buying Lionsgate's titles, and because its heavily marketed release came just as the programme was thrust back into the limelight has helped kickstart sales, which have shown a huge increase on last year's outing. Lionsgate's Katherine Mills said: "The Mad Men campaign this year is the biggest it ever has been, with an extensive online, press and outdoor campaign. Sales have reflected this revved up marketing effort, with day one sales doubling our week one figure last year. Once again we've made every effort to encapsulate the cool, sexy and stylish atmosphere of Mad Men in all our creative executions and we're delighted with the results."

More TV now, and at the opposite end of the scale from Mad Men, anyone who's even picked up a red-top tabloid newspaper this week can't fail to have noticed the acres of coverage given over to ITV reality series The Only Way Is Essex. And no one could be more pleased than 4DVD, which this week released the first series of the hugely popular programme. For its signing featuring the stars of the series, held at HMV's Lakeside store, in Thurrock, Essex (natch), seemed to be featured in scores of newspapers which ran stories about the saga and used the cast in HMV, conveniently holding the discs, to illustrate them (for more links see here). The publicity has helped the release get off to a strong start in its first week too. 4DVD's Lucy Bulmer said: "We had a very successful turn out with cast members all attending. They were very excited about the release and greeted all of their 300 screaming fans with so much enthusiasm which was great. [This week there has been] lots of press coverage mainly surrounding rumours that newly engaged Mark and Lauren's relationship was on the rocks, it's not apparently. But in doing this it meant the signing event made it into all the main online magazine, papers; both national and local with some fantastic pictures." HMV's Gennaro Castaldo added: "We staged a great signing with The Only Way Is Essex crew in our Lakeside Thurrock store on Monday, which, as you can imagine, attracted hundreds of celebrity-obsessed punters and fans of the show. The cast seemed to really enjoy all the attention and it attracted national press coverage. We've been doing really well with the release across the chain, picking up quite a strong share – it's quite a strong HMV title."

Talking of 4DVD, the label has been ridiculously busy in the past few weeks, with its releases of The Only Way Is Essex, as well as ones in the pipeline for My Big Fat Gypsy Weddings and May's Campus (more of which next week, but it's being tipped as one to watch). Also it has, over the past week, filmed the first of its stand-up titles for Q4 2011, Sarah Millican. She is becoming an increasingly familiar face on television (we loved her recent Graham Norton chat show appearance alongside P Diddy). 4DVD also took along some retailers to witness another new signing, Micky Flanagan on stage (his debut release is filming in May), while next week sees the turn of 4DVD stalwart Jimmy Carr and Russell Howard films his new title in June. 4DVD's Karla Berry said: "'We are very excited to have such a strong line up of stand-up talent this Q4 with two debut releases from breakthrough acts Micky Flanagan and Sarah Millican and two proven sellers Jimmy Carr and Russell Howard.'

---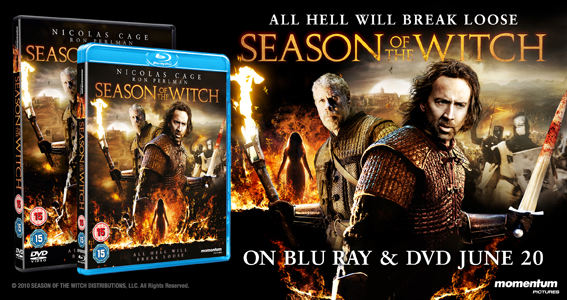 ---
As mentioned above, 4DVD is also working on one of the television phenomena of the year, My Big Fat Gypsy Weddings. The buzz is building about the release and is already garnering further coverage in the likes of The Sun after its recent Daily Star front page. The marketing campaign for the title will include press advertising in national newspapers and women's weeklies, while PR, much of it featuring dressmaker Thelma, will also come to the fore. 4DVD's Pippa Simmons said: "We're really excited to be releasing Big Fat Gypsy Wedding on DVD. After the phenomenal viewing figure's on Channel 4, even beating the final episode of Friends, we're hoping it will be equally successful on DVD. With our release date we will be providing people with an alternative to the Royal Wedding, and will be doing lots of PR surrounding this."

Revolver, ever-smart when it comes to marketing, has come up with a storming idea for the May 9 DVD release (after a limited theatrical outing) of music doc Upside Down The Creation Records Story. The eagerly awaited film, which charts the history of the seminal label from its humble beginnings through the Jesus And Mary Chain furore through Primal Scream's Screamadelica and the Oasis years, when the label rocketed into the stratosphere, is being launched with a major event at the HMV Forum in London's Kentish Town. The evening sees the film being screened, a Q&A with producer Danny O'Connor, Mark Gardener from former Creation band Ride and legendary Creation marketing supremo Tim Abbott. There will also be live performances from legendary band The Television Personalities, who inspired Creation founder Alan McGee to form the label, and Gardener and The Jazz Butcher, another former band on the label. More are expected to follow too. The trailer for the film is here and tickets are here. Revolver's Hollie Richmond said: "
We are thrilled to be working on this fantastic film. The film is so nostalgia-inducing it's incredible. Judging from the reaction of people that have seen it already, Upside Down is set to be THE must-have music film.
" We at The Raygun are massive fans of the label, particularly the early years (we were at the Jesus And Mary Chain riots featured in the trailer) and cannot begin to tell you how excited we are about this event… See you down the front.

Events this weekend now, and kudos to Manga, along with HMV and others, for organising a major benefit under the We Love Japan banner at HMV's Relentless Garage in north London. Better still, the event will be headlined by the legend that is Adam Ant. It is being hosted by Absolute Radio's Iain Lee and will feature loads more acts and activity, including karaoke, natch. For more information, go to http://japanunderground.wordpress.com/

More events now and next week will see us at The Raygun joining loads of fanboys at the Kapow! Comic Con, also in north London. There'll be loads of DVD-related activity, as Momentum is previewing some of its forthcoming titles, Optimum showing off the eagerly-anticipated Attack The Block and stars, Pas and the likes from loads of home entertainment friendly fare, such as 4DVD's Skins and Misfits, eOne's The Walking Dead and more.
---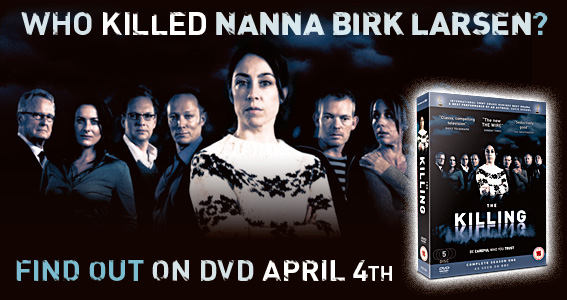 ---
Loads on our website this week, see it here. There'll be loads more going up over the weekend too… And next week is our much trumpeted King's Speech week on The Raygun, keep 'em peeled…

Lastly, on the calendar front, keep an eye out for Terracotta's forthcoming eponymous Far East Film Festival, now in its third year and due to take place at London's Prince Charles cinema from May 5 to 8. Familiar names such as Icon, MVM, Manga and Third Window will all be showing off their films alongside Terracotta's own titles. The event is sponsored by, among others, FOPP, the official retail partner which will see joint marketing branding activity in-store. Terracotta chief Joey Leung paid tribute to FOPP and Fusion's Murray Dibbs, who brokered the deal, adding: "It's great for us all at Terracotta slip out of FMCG mode for a bit and, with the festival, work on what we really joined the industry for – finding quality films and promoting it to British audiences (isn't that why we all joined the industry in the first place?)." For more see here www.TerracottaFestival.com

To the BFI Southbank now, where we were lucky enough to be invited along to one of its exclusive members and guests events, a screening of British classic Saturday Night, Sunday Morning. The event was preceded by a Q&A with Shirley Anne Field, the pin-up star of the film. And its relevance? Field also stars in the forthcoming BFI Flipside release, Lunch Hour, a debut dual format release for the 1962 film. What's more, the Flipside title received a more than gratuitous plug at the start of the proceedings. Similarly, we also got to meet the director of the other April 25 Flipside release, Joanna, Mike Sarne. The pop star turned film helmer entertained us with stories of swinging London and his next, more serious project he's aiming to make. The BFI's Sam Dunn said: "It's hard to believe that films such as Lunch Hour and Joanna have never been available on any home entertainment format anywhere in the world. They're both fantastic examples of great British filmmaking, and feature top notch performances from such talented actors as Shirley Anne Field and Donald Sutherland. But making available such overlooked films as these is the point of Flipside, and with such high calibre titles as Deep End (with a young Jane Asher) and Little Malcolm (starring John Hurt and David Warner, and financed entirely by one George Harrison) in the pipeline, the label's reputation is going from strength to strength."

Flipside is a label that has now established itself, and news reaches us of the rebirth of a classic video imprint. Redemption was one of the industry's more notorious operations, noted for its sumptuous bespoke packaging and a level of sleeve design and attention to detail rarely seen in our business. And that's before we get to its product – a sleazy mix of horror, the erotic and more, with a distinctly shocking, European sensibility. Well now, the label is returning, after founder Nigel Wingrove inked a deal with 4 Digital Media, with the latter and its partner Lace looking after sales and distribution. Wingrove, who runs the parent Salvation Group, said: " The Redemption label was born out of adversity and launched in the recession of the nineties, so I find it truly exciting in these dark days that we will be able to unleash our new wave of austerity busting depravity through the auspices of two stalwarts of the industry like 4 Digital Media and Lace who not only understand Redemption but know how to truly exploit our product as well." 4 Digital's Tony Taglienti added: "Redemption doesn't do 'ordinary' or 'run of the mill' horror films, but is committed to delivering the very best horror films from around the world to provide consumers with an 'extraordinary viewing experience' often with a touch of controversy. It wouldn't be Redemption if it didn't." Lace sales director Andy Lyon said he was looking forward to helping return the label to its "former iconic status". First titles in the range are due on April 18 are dark revenge tale Breaking Nikki, the timely Requiem For A Vampire and the I Spit On Your Grave-style Killer's Moon.

This weekend sees the biggest weekend on the wrestling business' calendar, as the WWE hosts its annual Wrestlemania event in Atlanta. It marks another stage in the organisation's transition from more teen and adult fare into a PG-friendly operation, and it also sees the old guard (Undertaker, Triple H et al), slowly being joined by a new army of young talent. As noted previously, it also sees The Rock returning to the WWE, which should give it something of a fillip ahead of its summer DVD and Blu-ray release. Clear Vision's Ben Stanley said: "It's definitely in a transitional period at the moment." What is help easing the move to a PG world is the feature film slate, with the next title from WWE's film studio, The Chaperone starring the aforementioned Triple H, due on April 18. Clear Vision's launch ties in with the next big UK-based event – two nights of WWE Raw and Smackdown at the O2 – and it is hiring a huge American bus to help promote the film at the venue. "We're looking at how to get to this new kids' market," said Stanley. "The films are really important for that we're doing with the brand now." Interestingly, the next films release, July's That's What I Am, is set to be covered by some of the film magazines too, adding further credibility to the WWE movies.

---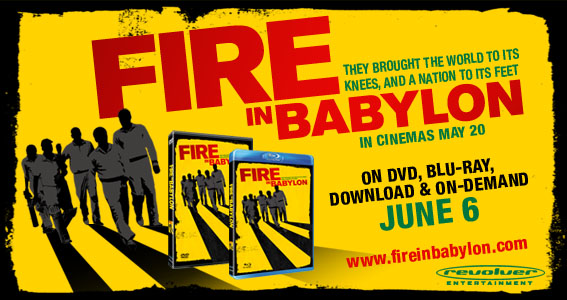 ---
More sports now, albeit sport rather than sports entertainment, and Lace, the home of British rugby exploits, has inked a deal to release the 2011 RBS 6 Nations rugby highlights. The release will focus on England's exploits (it's called England, Champions) and is our on May 2. With a mood of optimism sweeping the English game after its near Grand Slam-winning performance, the title is well timed and will feature two discs, one with highlights from all of England's games, the second will feature England versus France in full. Lace's Adam Lacey said: "It has been a long eight year wait since the national rugby team won any silverware and winning the RBS 6 Nations championship is something all England fans will be proud of. We put in some very impressive performances in this championship and I think fans will really enjoy watching this DVD."

Bestselling children's DVD brand Peppa Pig is expanding even further with the opening of Peppa Pig World in Hampshire. A number of celebrities were at the venue last weekend to mark the occasion and eOne's next DVD release, Peppa Pig Potato city will even feature an episode set in a theme park as well as bonus footage on the Peppa Pig World, What's more the release features on the Paulton Park-owned venue's website and marketing mailshots. In return, the theme park's details will be stickered on and featured in an insert on eOne's April 18 title.

The magazine world now, and long-standing industry supporter at the consumer level, DVD & Blu-ray Review, has undergone a major revamp. The redesign comes under a brand new logo, and claims to have more DVD coverage than any other film entertainment title, with its reviews now taking in 3D, Blu-ray and downloads as well as DVD. It also boasts more access to celebrites than before, a revamped website and a newsletter. It also has TV presenter Justin Lee Collins as a columnist. Publisher Future's Clair Porteous said: "This is a hugely exciting time for DVD & Blu-ray Review – the only magazine that offers the complete guide to each and every film and TV release every month. With more access, more news and more reviews it caters for movie and TV fans of every genre, and celebrates everything about the perfect night in."

And we'll end with a bit more deal news, as Fremantle has signed up with Apple in a deal that will see titles from its National Geographic catalogue being made available via iTunes. The first titles, sich as Great Migrations, available last week, and, going forwards, all new DVD releases will automatically be available via the format. Fremantle's Rebecca Candler said: " National Geographic is one of the most widely recognised brands in the world on numerous different platforms including DVD, television and publishing. ITunes' easy accessibility means that we can offer consumers immediate enjoyment of these wonderful programmes and we're looking forward to growing our online offering."
---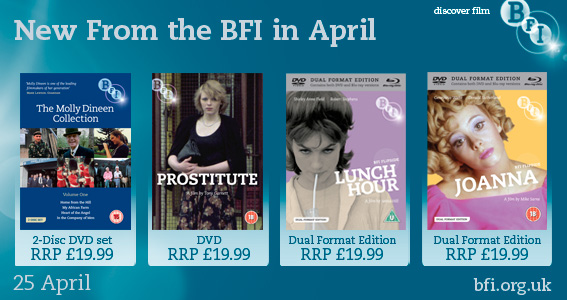 ---
QUOTE OF THE WEEK
We must continue to work together, pushing for stronger laws to protect intellectual property and more meaningful enforcement of those laws. We must also educate parents and students and everyone else about the real world impact of movie theft on jobs and on local tax revenues, and on our ability to make the kinds of movies and TV shows people wish to see." New Motion Picture Association of America chair Chris Dodd, speaking at CinemaCon

RELEASE OF THE WEEK
We at the Raygun have loved the recent spate sword-based actioners set in the Dark Ages or other such grim times and we loved one of the most recent and highest profile entrants into the genre, the Nicolas Cage starrer Season Of The Witch. The film, due out on June 20, will be supported by a national TV campaign featuring both 10 and 20 second spots, targeting the primary 18 to 34-year-old audience. Online will go for both DVD buyers and the geekier crowd, aka the sword and sandals brigade. Momentum's Clare Dundrow said: "With the success on DVD of titles like Solomon Kane and Black Death, I envisage a healthy DVD life for Season Of The Witch - its the perfect genre for DVD and I'm working on some snazzy special packaging which should really maximize shelf presence."

AT THE MOVIES
Three new entries dominated the top three last week, with Momentum's Limitless bowing with more than £2 million and continuing the company's stellar run. Optimum's A Turtle's Tale: Sammy's Adventures took more than £1 million, slightly ahead of Universal's The Eagle. Unknown continues to do well, it has now eased past the £5 million mark.

Increasingly at The Raygun, we're finding ourselves receiving more and more of our film news for this part of the newsletter directly from production companies and the likes, mainly from the UK. So it was fascinating to see the ripples spreading outwards from the announcement that arrived earlier this week from Lionsgate surrounding its plans for a big screen version of legendary British 70s ultra-cop show The Professionals. The news made the nationals, both broadsheet and tabloid alike, ahead of shooting later this year. The film is being produced by Lionsgate, working alongside production company Eight Wonder Pictures. No news yet on who will play the trio of hunky CI5 agents Bodie and Doyle and grumpy boss Cowley, but, judging by the reaction already, this is going to get plenty of coverage in the coming months. Lonsgate's Zygi Kamasa said: "This production will combine the wit and fast paced action of the original TV series but also completely reinvent it for a new, modern audience."

Robocop. Red Dawn. Poltergeist. Mr Mom. And Child's Play. No, it's not some sort of highlights from the MGM catalogue, it's the amount of remakes or reboots from the studio that has rebooted itself after last year's financial problems. The new take on Child's Play has long been rumoured to be on its way, and now it seems as if it is going to happen, complete with Brad Dourif voicing the film's central character, puppet Chucky. Let's see if it raises the same kind of tabloid ire as some of its predecessors, especially if, as is said, it reverts back to the original film's darker, purer horror, rather than the more light-hearted spoofery of some of the later outings.

TWEET OF THE WEEK
This popped up on Twitter, via digital agency Substance, http://twitter.com/#!/SubstanceMovies, telling us it was an exclusive, saucy clip from Family Guy. Oh, how wrong we were: http://www.facebook.com/FamilyGuyUk?sk=app_192978040739760 Follow The Raygun at

SITE OF THE WEEK
Dead Snow was one of the surprise packages of 2010, one that came complete with great word of mouth and sold through strongly. Well, get ready for Norwegian Ninja. The film comes from the same stable as Dead Snow, and is currently being pushed through this excellent site http://www.cult-labs.com/norwegian-ninja/ from the social network experts at Cult Labs. There's loads of the fascinating background to the film here, trailers and loads more ahead of the April 18 release of the film from eOne.

TRAILERS OF THE WEEK
We genuinely thought this was a spoof, before realising we're far too old to be part of the target market (NSFW, mainly from overuse of expletives):
http://www.youtube.com/watch?v=ojQrhqW4hX0&feature=player_embedded

Scary stuff from Dogwoof…
http://www.youtube.com/watch?v=FGeEWKyoKec

Genuinely excited about this from Takashi Miike :
http://www.youtube.com/watch?v=_EQ07CfgPpQ&feature=player_embedded

An Anchor Bay production…
http://trailers.apple.com/trailers/independent/meetmonicavelour/

To subscribe to The Raygun newsletter, please email

info@theraygun.co.uk
with subscribe in the subject matter
To unsubscribe, email

info@theraygun.co.uk

with unsubscribe in the subject
For editorial or advertising queries, contact

tim@theraygun.co.uk