EONE PAINTS A GOOD PICTURE
BVA JOINS DIGITAL SINGLE MARKET OBJECTORS…
…AND UPS LOBBYING AGAINST PLANS
INDUSTRY SPEAKS OUT ON POTENTIAL "DISASTER"
HATE CRIME WON'T BE INVADING HOMES…
…BBFC REFUSES ONLINE CLASSIFICATION…
PADDINGTON NEARS STORES, LANDS IN CHINA
STUDIOCANAL'S CODEBREAKER
KALEIDOSCOPE PICKS UP MORE
NEWCASTLE HAS COUNTRY'S BIGGEST DVD BUYERS
DVDS: MORE THAN A POUND
QUOTE OF THE WEEK
---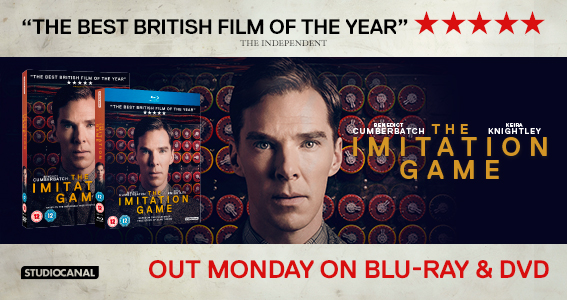 ---
If you can't read this newsletter or see the ads, pl
ease click
here
It Was A Good Week For...
eOne's pair off to a bright start
…
It Was A Bad Week for…
Beware the ides of March as the Digital Single
Market threat looms…
It was a big week for eOne, with a brace of biggies arriving in stores and online in the shape of the unlikely pairing of Mr Turner and Nightcrawler. The releases got off to a good start too, as eOne's sales director Neil Williams said: "We are very pleased with the results of Both Mr Turner and Nightcrawler. They were both set up well in store with great retailer support including out of category space. They were also both featured strongly on Amazon with very strong pre-orders setting them both up for a great day one and week one. We are expecting a boost to Mr Turner as we exploit the Mother's Day market. The release of Nightcrawler and Mr Turner set us up nicely for the release of A Hundred Foot Journey next week."
The BVA upped its opposition to the digital single market plans being mooted in Brussels – and seemingly supported by the British government – this week by becoming one of the signatories (in the shape of chairman Robert Price) to a letter published in the Daily Telegraph expressing its fears over potential legislation. The letter, which was also signed by representatives of other trade bodies such as the Film Distributors' Association, the Cinema Exhibitors' Association and the MPA stated: "The Government should work with the industry on a market-based solution to expand cross-border content, but maintain incentives for new projects." The plans would see content available in one territory being accessible to anyone in any other EU member states, effectively overriding its own country's distribution system. A UK consumer would be able to buy or stream a film from any other European territory, effectively cutting out its UK distributor. Put simply, its impact could be devastating, particularly for the independent distribution sector, as well as production. As independent producer Andy Paterson, whose filmography includes The Railway Man, said recently: "The proposal being mooted would destroy the European film business completely. This is not about consumer access, it's about the way that films are made. None of the films that were at the BAFTAs last night would have been made if it becomes impossible to make individual territory sales around the world. The only films that could be sold on this basis are huge blockbusters and sequels. So far as giving people increased choice, you would decimate the business. What it means for the British Film Industry is that there wouldn't be one." It appears as if the British government is supporting the move and has completed its own paper on the plans, while it has not given entirely straight answers to questions from concerned MPs. A delegation from the industry has visited 10 Downing Street to speak to government officials, with more meetings and lobbying planned.
One of the prime movers in the lobbying is former BVA director general Lavinia Carey, now working in a lobbying capacity for the industry. She told The Raygun: "We wrote the letter because we wanted to raise the profile of the problem that we're facing. The contents of [the government paper] really are very worrying, it doesn't appreciate the impact of what it's proposing on the audio-visual sector. They don't understand the financing implications and the reasons why we have windows and the reasons why we can't make things available to everybody." She said any legislation – and EU digital supremo Gunther Oettinger has talked about May legislation and a September introduction – could "ruin the business". "This is being taken very seriously and a lot of furious lobbying has been going on behind the scenes," she added. More meetings will be taking place next week and we'll be monitoring developments, with more editorial to follow on our website and here…
---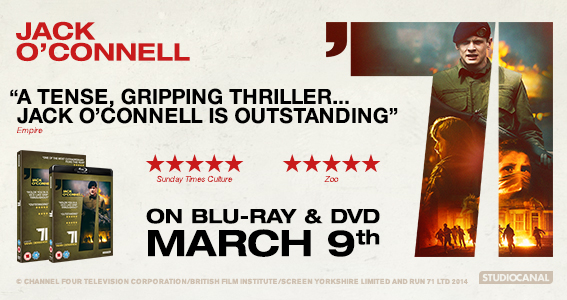 ---
In the meantime, don't just take ours or the BVA's word for this. We spoke to Rod Smith – former hmv buyer, acquisitions executive at Anchor Bay and now independent film producer – about the plans. He's ideally placed to comment on the potential harm, having worked in retail, distribution and now production. He told The Raygun: "I am wholly against these planned changes and the proposed collapse of specific European territories.
The ability to sell to individual countries is essential to making an independently produced film commercially viable. If these walls came down it would destroy the industry, it is a very dangerous piece of legislation and should be stopped from ever coming to fruition, it is in NO-ONE'S best interest." Meanwhile, if any distributor were contemplating joining the BVA and having your say heard, we'd suggest that now is the time.
First legislation, then the BBFC refusing to grant a certificate to a film – there's been a distinct sense of deja vu for the industry this week, recalling the old VHS era. Only the BBFC issue, like the legislation, is now in a digital world, rather than on tape. For the organisation this week refused to grant an 18 certificate to Hate Crime, a home invasion movie that follows a gang of drug-crazed far right things who disrupt a Jewish family's birthday celebrations. It was to have been the first film in a new joint vod venture between fright specialist TheHorrorShow.TV and film website

nerdly.co.uk

, under the Nerdly Presents banner. But it was back to the drawing board after the BBFC said it couldn't make any cuts because "unacceptable content runs throughout the work". The irony of what is effectively a ban on the movie, which sees it joining a list that, most recently, includes the likes of The Human Centipede 2, is that TheHorrorShow.TV doesn't have a legal obligation to get the film classified. And, obviously, the resulting brouhaha this week has probably just sent UK punters off to illegal sites or some kind go proxy server/geo-filtering to see a film. Plenty of comment on the refusal to grant the certificate, we'll start with TheHorrorShow.TV's Jack Bowyer said: "Although it may surprise some people, TheHorrorShow.TV supports classification over censorship, as we would hate for any of our growing number of films to be viewed by an inappropriate audience. We work in collaboration with the British Board of Film Classification to ensure that our content is appropriately rated, but sometimes you need to test boundaries to find out where they are. In the case of Hate Crime, it appears that the BBFC has deemed the content inappropriate for people of any age, even adults, and regrettably we will be unable to bring the film to the UK as part of our very exciting collaboration with Nerdly.." Nerdly's Phil Wheat added: "
Hate Crime was always going to be a contentious title to submit to the BBFC, especially given recent racial tensions. But as part of Nerdly Presents' remit to uncover great underground movies it was worth taking the gamble on James Cullen Bressack's movie. After all, horror is often about pushing boundaries and making your audience uncomfortable. Hate Crime does that by throwing political correctness out of the window to create a raw, emotive and disturbing film that is a tour-de-force in reality filmmaking, taking the found-footage genre to a whole new level - asking questions of both the filmmakers and the audience. As such it's definitely worth championing."
More too on the Hate Crime classification story, here's director James Cullen Bressack on his film: "I am honoured to know that my mind is officially too twisted for the UK. So it goes … I find it unbelievable that a film that shows little to no on screen violence and no nudity was actually banned. it just shows the power of what is implied and peoples imagination; and is a testament to the fact that the same crimes that happen in the world are truly horrifying." In its statement, the BBFC said: "It is the Board's carefully considered conclusion that the unremitting manner in which HATE CRIME focuses on physical and sexual abuse, aggravated by racist invective, means that to issue a classification to this work, even if confined to adults, would be inconsistent with the Board's Guidelines, would risk potential harm, and would be unacceptable to broad public opinion. Of course, the Board will always seek to deal with such concerns by means of cuts or other modifications when this is a feasible option… However, given that the fact that unacceptable content runs throughout the work, cuts are not a viable option in this case and the work is therefore refused a classification."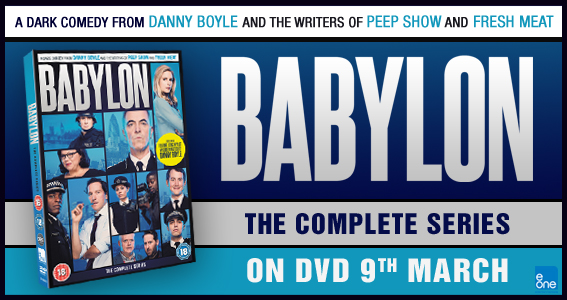 Further irony in that BBFC story – if any more were needed – comes by way of 88 Films. For the specialist independent has got a pair of former BBFC-bothering titles due on March 23 – slasher classic The Bogey Man and Hollywood Chainsaw Hookers (the latter controversial mainly because of former BBFC supremo James Ferman's dislike of the word "chainsaw" in the title) and this week it has also announced that Anthropophagous, a film on the original nasties list, will be making its way on to high definition in June. No word yet on whether there will be any cuts, but one or two experts we've seen talking about it are already speculating that it will be released untrimmed. Just to make this controversial release even more exciting, is that it's paired with documentary 42nd Street Memories, which looks at the fleapit cinemas in New York before the city was cleaned up. Beyond this, there's also a release of Emanuelle And The Last Cannibals, the title of which tells you everything you need to know both about its content and why it might have troubled the powers that be. Commenting on its current and forthcoming titles, 88 Films' Callum Waddell said: "We don't expect Anthropophagous will be censored. The notorious sequence in the film, where George Eastman eats an unborn foetus - and which, amusingly, was once shown on Manchester's local news as an example of a 'snuff film' - would not fall foul of any of the BBFC's current guidelines and a similar and even more graphic sequence was passed for Cannibal Holocaust. In comparison Anthropophagous is really quite lightweight and the tone of the movie is not very serious or sadistic. As with Zombie Flesh-Eaters this is one of the more 'fun' video nasties - although I realise for those who have not seen it, a description of the 'contentious' scene likely sounds unutterably awful. All I can is say tone is everything and the intent of Anthropophagous is more of a "eeeeeeew, that's gross" reaction than a "feel like taking a shower" reaction. We also have Emanuelle and the Last Cannibals coming out, which has also fallen foul of the BBFC but, again, we really can't see it falling into trouble today. It is far less extreme than material like Cannibal Holocaust and many other titles the BBFC has been remarkably lenient with! This one is, as with the same director's Anthropophagous, something of a romp - but with plenty of sex and splatter thrown into the mix. Again: it's a beer and pizza movie. The Bogey Man and Hollywood Chainsaw Hookers are totally uncut. The only film that we have upcoming which we know will be censored is Man from Deep River and that is because the movie features the slaughter of live animals - as many of these old Italian cannibal flicks did. However, we recognise the BBFC have to abide to laws as regards this."
It was good to see Paddington making headlines again this week, with the bear heading to China for the film's premiere and theatrical launch. He was accompanied by none other than Prince William, on a cultural trip to the country. His presence helped remind the public about the film ahead of Studiocanal's Blu-ray and DVD bow – the film is due on March 23. Its bow in China will further swell the film's hugely impressive receipts at the box office around the globe. Its total worldwide receipts stand at some $223 million – making it the biggest non-US studio family film ever. Studiocanal is now readying itself for the home entertainment release. The company's Kristin Ryan said: "
It was great to see such a fantastic response and such heart-warming coverage from the Chinese Royal Premiere this week. The continuing coverage sets us up perfectly for the home entertainment release later this month. Our extensive event-sized campaign across media channels, promotions, publicity and in-store activity will ensure everyone is aware that Paddington is yours to take home on March 23. " You can see the Prince with Paddington here. He wasn't the Duke Of Cambridge's only furry friend out east too, he was also cosying up to another Studiocanal star on his trip, here's the Prince with his new pal here.
Before Paddington and before Shaun The Sheep, there's plenty more to come from Studiocanal - not least in the shape of The Imitation Game, which is joining another awards friendly Studiocanal title 71 in stores on Monday March 9. Commenting on its release, the company's Kelly Morris said: "This Monday sees the release of the Academy Award winning, The Imitation Game on DVD/Blu-ray/VOD/EST. The film was certainly one of my favourite films from 2014, I thought Benedict's performance as Alan Turing was outstanding and this was backed up by the huge number of award nominations received. The home entertainment release comes off the back of a tremendous box office result and our pre-orders for the film are highly encouraging to say the least across both physical and digital platforms. The film is also the perfect title for Mother's Day and we expect to see significant uplift from the gifting market. We've gone with a four SKU strategy, large-scale in-store POS across all key retailers, and our marketing includes event-status TV, outdoor, press, online and radio campaigns. The PR has been continuous since the film opened theatrically and the level of coverage has really been off the scale, we're looking forward to seeing the press reactions to our fun media drop on Monday too."
Some acquisition news now and Kaleidoscope has been busy at recent markets, unveiling a raft of high profile acquisitions from the likes of Sundance and Berlin. Chief among these The Wolfpack, the documentary about six brothers that picked up a Sundance Grand Jury Prize at the festival. There's also The Forger, starring John Travolta, due on DVD in September; the return of Asterix And Obelix in Land Of The Gods, due at cinemas in the summer and DVD before the year is out; The Hero Of Colour City, due at cinemas and on DVD for the May half term and Sharknado 3. Into next year, the company has Kickboxer: Vengeance, the revival of the biffer franchise starring WWE grappler turned action star Dave Bautista alongside Gina Carano and Jean-Claude Van Damme. Carano appears in another 2016 DVD release in the form of Extinction, which also stars Bruce Willis. Kaleidoscope chief Spencer Pollard said: ""It's been a very active start to the year for Kaleidoscope and we are genuinely excited by our domestic and international line ups. We expect to be very busy at MIPtv and Cannes with further international sales announcements to follow shortly."
---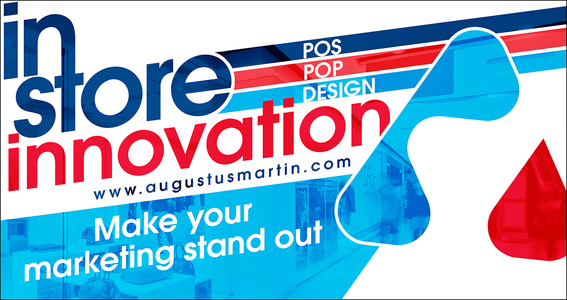 ---
Give us what we want to watch, when we want to watch it and at an affordable price That's the mantra oft-chanted by illegal downloaders. But if you give them, say, the third series of the US take on House Of Cards for less than a tenner a month and they're still likely to not pay for it… For figures from tracking company Excipio suggest that within a day of arriving on Netflix, there were almost 700,000 separate downloads of the film Half the countries in the top 10 for downloads don't have Netflix (China, India, Australia, Poland and Greece) don't yet have Netflix, but the other half, including the US (more than 50,000 downloads) and the UK 32,000 plus) already offer the service. And that's without counting the proxy servers and VPN services being used to access the service – some studios suggest there are 20 million in China alone.
Surprising figures from cash back specialist Quidco, which has looked into DVD ownership and other similar subjects around the UK. While noting that buying films, renting or recording off the telly are still the most popular ways, it suggests that film fans in Newcastle are the most enthusiastic consumers of movies. They spend an average of £60 a month on online and physical films, while their collections total 139 films. They watch an average of 5.5 films a month, while Londoners, who only own an average of 75 films, only watch 3.2 films a month. Edinburgh, Norwich Brighton and Plymouth are next highest in terms of ownership. Meanwhile, Londoners are ahead in streaming terms, 12 per cent are comfortable with the concept. A Quidco spokesman said: ""It is interesting to see that despite the rising popularity of services like Netflix and Now TV, and the higher production values of blockbusting shows like House of Cards, people are still keen to invest in their disc-based collection as well."
Our favourite story of the week, one which we'll end on, concerns Poundland. Every time we visit any £1 or 99p store we love picking up items and asking how much they cost. Well, not everything at Poundland costs a pound, as the discount retailer found to its cost this week, after complaints to the Advertising Standards Authority were upheld The company's website and advertising constantly reminded consumers that everything in the stores costs £1. But it seems as if at the same time as making these bold claims, it was selling DVDs for £2. In its defence, the ruling noted: "Poundland stated that the DVD promotion was introduced for a trial period as a concession arrangement with a third party in a small number of their stores. They stated that the concession was segregated from all other standard products that retailed at £1 and that the DVDs were clearly priced at £2. They considered that this made it clear to consumers that the DVD promotion was distinct from their normal product range of £1 items and consequentially, a different offer was being made." The ASA concluded "that the ad was misleading".
---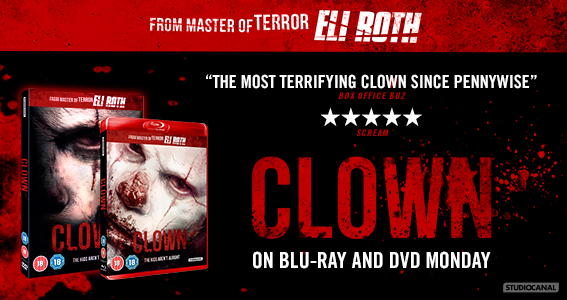 ---
"I
want more choice for consumers. They should also benefit from the advantages of digitalisation and be able to shop for more films across borders."
Worrying words from EU commissioner for digital commission and society Gunther Oettinger.

AT THE MOVIES
Fifty Shades Of Grey was given a spanking at the weekend as the silver crowd took over, with The Second Best Exotic Marigold Hotel whipping the opposition on the way to the top slot at UK cinemas with a total haul of £3.7 million. Not that Universal will be too bothered – it's now passed the £30 million mark. Other new entries included Focus, with £1.9 million, The Boy Next Door with more than £400,000 and the excellent It Follows, with just under that amount.

Hunky Dan Stevens, who smoothly (and suavely) made the transition from Downton Abbey to the big screen in The Guest, may bot exactly be what you'd describe as ugly, but that doesn't stop him being in the frame for the role of the beast in the latest Disney live action take on a classic property, Beauty And The Beast. Emma Watson will play the former, Stevens will have to have some make up to make him unpalatable to audiences…

Meanwhile, in Expendables land, the action franchise is set to move to TV, with Lionsgate developing the series for Fox. Sylvester Stallone will produce and word is that it will do for TV stars what the film has done for the ore mature action film star…

TWEET OF THE WEEK
Follow us on www.twitter.com/theraygun…
This week's big superhero outing…
Latest Red Band from Farrell and Hart, now with loads more swearing…
The Salvation looking better and better…
Sir Ben Of Kingsley stars…
To subscribe to The Raygun newsletter, please email info@theraygun.co.uk
with subscribe in the subject matter
To unsubscribe, email info@theraygun.co.uk with unsubscribe in the subject
For editorial or advertising queries, contact tim@theraygun.co.uk