REVOLVER FALLS INTO ADMINISTRATION
…UNIVERSAL'S CATALOGUE PITCH WORKS TOO
SINGING MAKES YOU LES(S) MISERABLE…
CAMERON HELPS OUT ST GEORGE'S DAY SALES…
TRUST'S DESPICABLE TRAILER
SURVEY HIGHLIGHTS CONFUSION
SKYFALL AIDS GROCERY SECTOR
LOVEFILM'S PILOTS TAKE OFF
EUREKA MOMENT ON TWITTER…
CLEAR VISION'S DEAL WORTH A PONY
DOGWOOF'S SPIRIT FOR ON DEMAND
COFFE & CIGARETTES AIMS TO BE ESSENTIAL
TRAILERS OF THE WEEK
---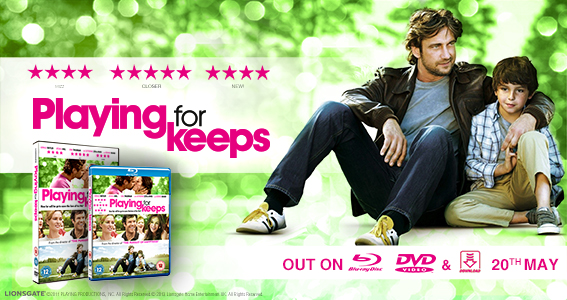 ---
I
f you can't read this newsletter or see the ads, please click
here
It Was A Good Week For…
Universal, enjoying catalogue AND new release success, with more biggies to come too…
I
t Was A Bad Week For…
Anyone who hasn't got a BVA awards ticket yet, as the big date looms…
It's finally happened. After intense, fevered speculation, administrators have been appointed at Revolver. The death knell was sounded this week after the company had spent the best part of the year trying to prevent the inevitable. But Friday April 19 saw ReSolve Group and its team, including Cameron Gunn and Simon Harris, appointed as administrators. Rumours continue to surround the company and its Holland Park headquarters; we could fill this newsletter with just a fraction of the tales circling Revolver and its chief Justin Marciano, many of them unsubstantiated. It is believed its debts could be as high as £9 million, figures currently being quoted by many in the industry are anywhere between £8 million and £9 million. Its fall into administration came despite its many notable successes, and awards (the company picked up some 19 gongs in its 15 years. Last year's anniversary saw the company receive a cash injection from Corniche Pictures, but it doesn't appear to have been enough to save the company from failing. Staff, who were sent home in March and effectively been left in limbo since, with no further contact with the company, have been told they can apply for help from the government's Redundancy Payments Service under the National Insurance Fund.
We've got an in-depth look at the highs and lows of Revolver on our website, tracing its recent problems and its historic successes. You can read it here… It's also worth noting that The Raygun was first with the news – we announced the administrators' appointment via our Twitter feed on Saturday, by Monday we posted our major feature. It's been a good week for us on Twitter, with lots of breaking news covered by us. To join our ever-growing band of followers, head over to
www.twitter.com/theraygun
And loads of features this week on our website, including a look at the "Full Movie" phenomenon on YouTube, and Lionsgate's plans for the future in terms of its own productions…
And so, on to some better news and Universal is enjoying something of a purple patch, with across the board successes taking in both new release and catalogue sectors. In the case of the former, its achievement came in the form of Pitch Perfect, the musical comedy that turned in a worthy performance in its first week on sale. Universal's Rachel Graye said: "We are extremely pleased with the sales results for Pitch Perfect, with week one sales more than double our expectations. Our integrated approach to the marketing campaign resulted in innovative media placements, such as interactive 'karaoke' ads running across the One Direction UK Tour, as well as fantastic PR coverage. We created trends using themes of the film, the 'A Cappella' trend featured on The One Show and the 'Cup Song' took off online with our YouTube ambassador and social media push, also featuring on Channel 4's Sunday Brunch. With strong retail support and word of mouth, we are confident that the success of Pitch Perfect will continue throughout Q2."
---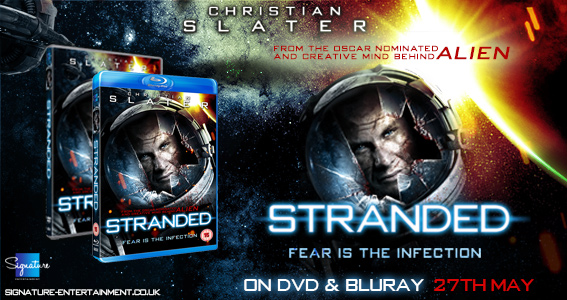 ---
And more from Universal too. We recently reported on its My Universal catalogue initiative and some of its smart marketing aimed at driving sales of its impressive library. And we're pleased to report that this has not been without its own successes too. Universal's Vicki Davis said: "We're thrilled to see great sales coming from the Universal catalogue as a result of the My Universal campaign – following 2012's hugely successful Centenary campaign was a real challenge, but with fantastic retail support and an innovative and more emotionally engaging advertising approach, we have been able to delight consumers with a wide range of catalogue product. Whilst we have obviously had some great sales performances from recent releases, it's really gratifying to see that our approach has also stimulated sales of deeper catalogue titles, including classic titles such as Quadrophenia and E.T., as well as boxsets, local film titles and TV releases."
More from the major, as Universal readies itself for the impending release of another musical, albeit one at the opposite end of the spectrum from Pitch Perfect. And while we'll have a full story on Les Miserables, due on May 13, in next week's newsletter, it's worth talking about Universal's plans for a National Sing Your Day event on the day of release. It's made up of three strands – a flash mob event at London's St Pancras Station, similar flash mob events singing songs from Les Miserables at other venues around the UK, or Singing Your Day, whereby fans can simply take a picture of themselves singing at any point during the day. There will even be an attempt to be recognised as an official Guinness World Record.
Another success story, and timely, given this week's events, is that of Metrodome's St George's Day. We'd already reported on the title's initial success, but there's more good news surrounding Frank Harper's directorial debut. It is somewhat fitting that the film passed the magic 100,000 mark in terms of units sold on April 23, the patron saint of England's day that gives the film its name. In an even more intriguing twist, even Prime Minister David Cameron gave the film some promotional help on Tuesday. He wished his Twitter followers a happy St George's Day, but rather than using a hashtag to denote the day, he used the @ prefix, which is the address used on the micro-blogging site to promote the film itself, the account being set up by Metrodome. Commenting on the success of the film, the company's Rebecca Johnson said: "It's fantastic to see the storming success of St George's Day since its release at the end of last year. Both this and the great result of The Fall of the Essex Boys this year just goes to show that, with the right campaign and the right distributor, there is still a huge market for this genre."
---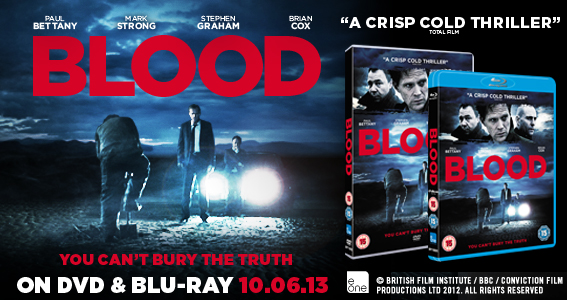 ---
A big week for the Industry Trust, as today (Friday) sees the latest trailer in its award-winning Moments Worth Paying For campaign hitting cinemas. And the Trust has enlisted the help of Universal's ever-helpful minions, the yellow characters who will appear in the studio's forthcoming animated sequel, Despicable Me 2. The trailer will run for eight weeks in cinemas, with further outdoor support too. In keeping with the previous spots, it will stress the importance of legitimately watching films, and direct consumers to FindAnyFilm.com. The Trust's Liz Bales said: "Our research shows that consumers can often be confused when it comes to purchasing film and TV online, so we're thrilled to be once again working with Universal Pictures UK to help address this issue. Especially when we know Parents are the audiences most confused, it's wonderful to be able to work with content that really engages and speaks to our key audiences. FindAnyFilm.com provides a wealth of official and safe ways to watch, so Parents can be sure they're choosing official, including tons of digital services that can be accessed at the click of a button – perfect for catching up on Despicable Me before heading to the cinema for the eagerly-anticipated sequel." Universal's Niels Swinkels said: "Despicable Me is Universal's premium animation franchise and audiences are hungry to see Gru and the Minions back in action this summer. We're delighted to be working with FindAnyFilm to integrate our top quality content in such an important educational message."
Meanwhile, also on the anti-piracy front, a new report from law firm Wiggin has suggested that consumers are still unclear about what is and isn't illegal when it comes to online content. As many as 44 per cent – almost half – thought it was OK to upload film and TV content on to file-sharing websites, or that they didn't know if it was legal or not. More than a third said was it was OK to copy a film or TV show as a file from a friend, or whether or not this was allowed. fBut, and this is one of the more heartening aspects, more than two thirds of respondents said that copyright was important to protect the creative industries, a figure that was up from just over a half three years ago.
Wiggin's survey chimes well with the recent activity from the Industry Trust to re-launch the Parent And Teacher Guide to music, film and TV. The Trust commissioned a You Gov poll which showed that one in four of all UK adults was unable to differentiate any pirate websites from the real deal, with 36 per cent of parents unable to correctly identify any of the pirate websites. But the findings showed that, crucially, young people aged 18-24 were the least likely to be confused by pirate sites. The guide addresses this knowledge gap, helping to clear up parental confusion. The joint initiative with BPI and Childnet was one of the Trust's most successful campaigns aimed at parents, picking up major traction on TV (BBC Breakfast and Daybreak), radio and in print and in further spreading the message, delivering a whopping PR value of £679,164 – that's a return of £9.80 for every £1 invested, offering 24 million opportunities to see and hear the message, across 52 pieces of coverage. With coverage like that, it'll be interesting to see how much these figures are affected going forward. We reckon the next research of this ilk will make for even more heartening reading…
---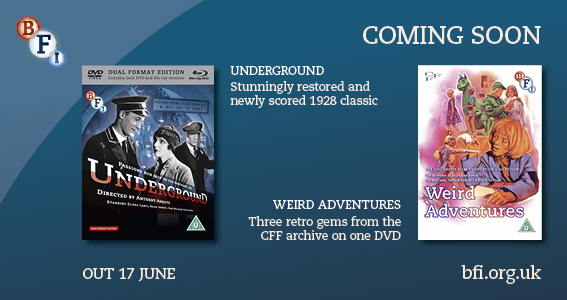 ---
More research now, and some interesting figures dome from Kantar Worldpanel's latest bout of research. It looked across the entertainment market and figures for the first quarter of 2013. It suggested that, thanks in no small part to Skyfall, the grocery sector now accounted for almost a third of all entertainment sales in the first three months of the year. HMV, meanwhile had maintained 17.6 per cent of the overall entertainment market, second only Amazon, which was only one per cent down on its share for the last part of 2012, no mean feat given its much publicised problems. Kantar Worldpanel's Fiona Keenan said: "The supermarkets have had a really strong first quarter, driven predominantly by the huge success of Skyfall. It was undoubtedly going to be the biggest title of the year and the grocers made sure they were the number one choice for consumers. Their aggressive pricing and large advertising campaigns lead to them taking over 80 per cent of its sales to date. "There is still work to be done for HMV, particularly when we look at its decline over the past year and the growing dominance of its rivals. The growth of digital music has played an important part in its performance. Sales of digital music grew by 12 per cent in quarter one compared with the same period last year and now account for almost half (47%) of all music purchases. Amazon has been fast to react to this trend, making it the largest music retailer and helping to push up its overall share within entertainment by 2.9 percentage points. HMV will need to act quickly to regain some of this market."
We've been out and about this week, taking our junior correspondent out and sitting near a smattering of retailers as the WWE touched down in the UK for a series of high profile shows, which included live recordings of its Raw and Smackdown TV shows at London's O2 Arena. The event came complete with numerous plugs for Fremantle's releases, at one point Mick Foley, aka Mankind, was castigated in the ring for being even more concerned about selling DVDs than wrestling (Fremantle's For All Mankind release was timed for release this week). Fremantle's WWE Label Manager Ken Law said: "The WrestleMania Revenge Tour landed last week with nine dates at eight major UK arena venues including the two TV filming nights at London's O2. It provides a great opportunity for us to promote our home entertainment offering to the core fans so we took ads out in the tour programme, trailers and spots on the giant screens and we sponsored the tour merchandise bags (40,000 of them) with our pre-order message for WrestleMania 29, so every time a fan bought something (and they do buy a lot) we were on the bag they were carrying. I was at both O2 nights and was surrounded by walking advertising!" WrestlaMania 29 is due in June, and follows on from the highest grossing event ever in its illustrious history.
As ever, plenty going on in the viciously competitive online streaming sector. And no sooner had Netflix unveiled its latest exclusive series, Hemlock Grove (see last week's newsletter) than LOVEFiLM went live with its series of Original Pilots. This initiative, as covered here recently, has seen the online operator, through its parent Amazon, invest in 14 new comedy and children's shows, recording a first pilot episode for each. They will air on Amazon's streaming service in the US, LOVEFiLM in the UK, and viewers then decide which one they want to see more of, whoever gets the most votes will see a whole series commissioned. The line-up includes Zombieland, based on the film of the same name, Alpha House, starring, among others, John Goodman and Onion News Empire, taken from the satirical site of the same name. It's roughly divided between comedy and children's fare. Amazon supremo Jeff Bezos said: "For the past year, the Amazon Studios team has collaborated with some of the best actors and writers in Hollywood to produce top-quality shows. We can't wait to hear which shows customers will want to see in full series production later this year." We've started working our way through them, for our thoughts, see next week's Week In Video column…
---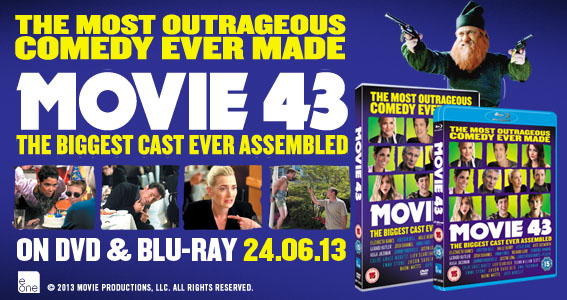 ---
Meanwhile, Netflix has also had plenty to say following the launch of Hemlock Grove. The series was met with not entirely positive reviews, but the company's Reed Hastings and Ted Sarandos have both been sounding off on Netflix, its content and its plans for the future. has had a lot to announce this week: not least in the fact that its subscriber numbers now match those of HBO in the US. Its share price soared after it announced strong figures, while the former said that early figures for Hemlock Grove were even higher than those for its flagship House Of Cards. He promised six or seven new shows this year, more in 2014. The latter was in the UK, he suggested that the online giant was aiming to buy less shows for its service, but was happy to pay more for programmes that brought in more viewers.
It's been a week when a few of the more forward-thinking independent operators have taken to Twitter and other social media to unveil their Q3 line-ups, an increasingly popular and smart way labels have of speaking directly to their devotees. First up was Eureka's Masters Of Cinema imprint. MoC producer Andrew Utterson said: "In June, we will be releasing beautiful Blu-ray presentations of Kaneto Shindō's 1960s cult supernatural horror Kuroneko and haunting drama The Naked Island, alongside a definitive reissue of Tabu, F.W. Murnau's Oscar-winning collaboration with Robert Flaherty. More cinematic treats follow in July with an immaculate reissue of D.W. Griffith's troubling but hugely significant silent epic The Birth of a Nation, and we welcome legendary French director and New Wave pioneer Jacques Rivette into the series for the very first time with the major rediscovery of his rarely seen Le Pont du Nord." Eureka Entertainment md Ron Benson added: "Across five standout releases, world and UK premières abound, with new restorations aplenty, we continue our quest to release the very finest in world cinema, using the best available materials and a meticulous attention to detail and design."
Also announcing Q3 fare was another of our favourite labels Arrow Video. It boasts a hugely impressive slate, taking in such classics as The Car, Runaway Train, Dressed To Kill, The Initiation, Deranged, Time Bandits, The Fall Of The House Of Usher, Squirm, The Last American Virgin and Lifeforce. The company's Francesco Simeoni said: "Our Q3 announcement has been our biggest to date, both in volume and the size of titles themselves. We are very pleased to be premiering 6 titles on Blu-ray worldwide and delivering the definitive versions of many others including Brian De Palma's Dressed To Kill which will be his own 'unrated version' for the first time in the UK, along with UK premieres for Deranged (the closest film to the Ed Gein story which in turn inspired Psycho, The Texas Chain Saw Massacre, The Silence Of The Lambs and more), nature fights back classic Squirm and arguably the greatest of the teen sex comedies, The Last American Virgin which features an amazing 80s soundtrack. The response has been quite a dream come true and we can't wait to bring these titles to the fans."
---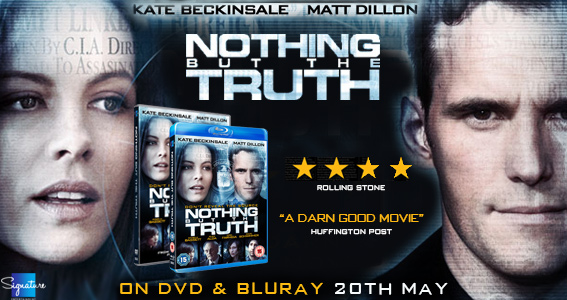 News now from another of our favourite labels, the BFI. The company is hitting the tracks and taking to the tube for the June release of the seminal film Underground, a veritable silent classic that has been buried, er, underground for many years. But now, the world is its oyster (that's enough underground jokes) as the film follows on from its airing as the prestigious archive choice at last year's London Film Festival, and a sold out run at the BFI Southbank and heads for a June release. The BFI's Phil Roberts said "Underground is a true highlight of British silent era, and Anthony Asquith rivals Hitchcock as the most sophisticated director working in Britain in the1920s. The film - which is an exciting thriller / love story set on the London Underground - has been beautifully restored with a new score by Neil Brand. As well as promoting as a must-have for serious collectors of British film, we are also working closely with the London Transport museum to target all transport enthusiasts."
Another week, another deal inked by Clear Vision, which continues to build its business with a raft of new signings. It has now acquired the home video rights for the UK, Ireland and other European and Middle East territories for My Little Pony: Friendship Is Magic. The deal, with Hasbro, covers the first two series of the new animated adventures of the perennial kids' favourite. Clear Vision's Gil Garagnon said: "We work with the best brands in the world and are excited to have Hasbro Studios' quality programming join the list. With My Little Pony's extraordinary popularity in these territories, we believe it will perform exceptionally well on DVD, Blu-ray and Downloads, and will serve as the beginning of a long and productive relationship for us with Hasbro." Hasbro's Finn Arnesen added: "This agreement with a premier distributor like Clear Vision puts one of our key and most beloved brands into very good hands. My Little Pony is a worldwide phenomenon and demand for it runs very strong in these major territories, where Clear Vision has established an excellent track record. We are very pleased to have them spearheading the distribution of this popular series."
An interesting initiative from Dogwoof, which has furthered its digital offering by working with Vimeo's On Demand offering. The company has hooked up with Vimeo to offer DVD extras from its recent The Spirit Of 45 release via its On Demand platform. The extras are comprised of a whopping 22 interviews, totalling a mammoth six hours plus, that didn't make the final cut of Ken Loach's documentary. They can be streamed and cost $6.99, equivalent to around £4.20. The company's Anna Godas said: "The Spirit of '45 extras are simply outstanding, and at Dogwoof we're all about making it easy for people to consume film. Vimeo offers the opportunity to do just that." Vimeo's Jeremy Boxer added: "It is very exciting to see how the team behind The Spirit of '45 and Dogwoof have chosen to use Vimeo On Demand. It speaks to the truly flexible nature of this tool and we hope it encourages more people to use the platform in inventive ways."
And we'll end almost where we began, with Revolver, or rather some of its former staffers. For we're pleased to see that some of them have not been resting on their laurels while waiting for the company to call in the administrators. Former head of marketing and creative director at Revolver, Tom Clark, along with head of acquisitions Eduardo Panizzo have launched Coffee & Cigarettes, a new agency that will offer both creative services but also distribution consultancy. This means it can design key art, websites, trailers and other elements, but it can also offer advice on production, distribution, signing deals and more, offering what it describes as a "producer's guide through every aspect of the business side of the film industry". Clark said: "One of the things I believe makes us unique is that we bring an experienced distribution perspective to each of the projects we work on. Having acquired, marketed and released over 350 films in the UK and USA over the past 10 years (and taken home a fair few awards for those campaigns) we have developed a good sense of what works, and why, and we feel this offers everyone we work with some tangible value." Panizzo added: "We want to help producers to realise the full potential of their product, which is often directly linked to the presentation, packaging and quality of their marketing materials. New technology means that the domestic and international distribution world is getting smaller and with our experience and contacts we feel that we can help producers achieve their goals. Increasingly in the UK we have found that self-distribution is now a genuine option and we are happy to be a conduit for that, providing producers with greater transparency and greater control of their revenue." You can see its website here
http://www.coffeeandcigarettes.co.uk/
---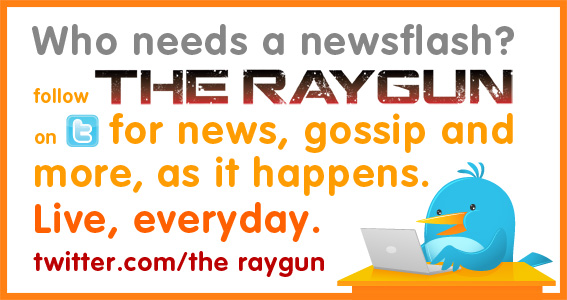 ---
"It's a deal with the devil. It's great for BitTorrent and disingenuous of Cinedigm. The fact of the matter is BitTorrent is in it for themselves, they're not in it for the health of the industry and Cinedigm is being used as their pawn."
An unnamed US studio reacts to news that indie distributor Cinedigm has inked a promotional deal with BitTorrent, which will see the first few minutes of the company's forthcoming releases being made available via the dubious file-sharing service.
Lionsgate's Olympus Has Fallen got off to an impressive start in spite of the warm weather at the weekend, picking up some £2.248 million in its opening weekend. Oblivion has moved past the £8 million mark, while new entries included Evil Dead (£1.375 million) and Love Is All You Need (with more than £200,000).
And so, more Revolver-related business and it's interesting to see that one of its former senior staffers, Nick Taussig, who exited the company earlier this year, has this week unveiled some of the forthcoming productions from his new Salon Pictures operation. It has commissioned three scripts that it will have ready to package and sell at Cannes this year. The trio will include Decompression, a thriller about a murder that occurs while a group are suffering from diving ailment The Bends, Meet Me In Ten Years, about someone who wins a competition to meet their future self, and Churchill, a biopic of the wartime leader…
News from Studiocanal and anyone with young(ish) children will warmly welcome the announcement this week that Shaun The Sheep, Aardman's wonderful children's series, is to be adapted for the big screen. The British animation house has teamed up with Studiocanal to take Shaun and his pals' friends on a feature length excursion. The film will follow him to the big city.
And loads from Warner as members of the Royal family headed up to Leavesden to officially inaugurate its Warner Bros Studios, the major unveiled a number of projects aimed at investing in skills and training. Its Warner Bros Creative Talent will offer scholarships, apprenticeships, trainee posts on its own productions, training course places and work experience and work placements. Warner's Josh Berger said: "As we continue to make more films, TV shows, video games and stage plays here, as well as investing in state-of-the-art studios, we will be calling upon the very best talent the country has to offer. To that end, it is crucially important to us to invest in the next generation, so that we not only have a diverse pool of exceptional talent to work with, but that we also play our part in maintaining the UK's position as a global creative industries leader." The day after this announcement, Warner's initiative won the backing of Chancellor George Osborne, while further scholarships with BAFTA were also announced.
Loads of news stories from us this week, as well as a raft of other stuff, including, as ever, some light-hearted silliness amid the more serious work stuff… Follow us on www.twitter.com/theraygun…
Joss Whedon's latest, due from Kaleidoscope…
If the film is as good as the title…
Marvel trailer of the week…
Yes, we all know it looks like a certain film about aliens, but there's still fun to be had here, we reckon…