HMV WARNS OVER PROFITS…
…AND SAYS FAREWELL TO BOND STREET
TIMELORD'S NEW RELEASE STRATEGY
HALLOWS' EVE AS HARRY ARRIVES
THIS WEEK ON THE WEBSITE
PEET EXITS DISNEY
CHADHA PROMOTED AT MYMOVIES
FREEFORM EXPANDS
COMETH THE MOMENT, COMETH THE CELEBS?
ACORN CELEBRATES BAR MITZVAH
LOVEFILM MAKES A KILLING
KALEIDOSCOPE'S TAKES BIG WICKET…
AND REVOLVER SAYS HOWZAT!
TOM'S MARATHON UPDATE
WARNER'S WONKA WONDERS
METRODOME BESIEGES STORES
US VOD ROW RUMBLES ON

QUOTE OF THE WEEK
RELEASE OF THE WEEK – CAMPUS
AT THE MOVIES
TWEET OF THE WEEK

TRAILERS OF THE WEEK

If you can't read this newsletter or see the ads, please click here
---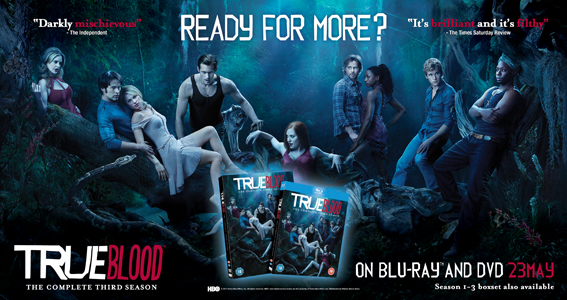 ---
It Was A Good Week For… Harry Potter, about to land, and at the opposite end of the scale, Barbarossa Siege Lord starting well

It Was A Bad Week For… Can we just assume that HMV have been mauled by the press and there's still uncertainty over the Digital Economy Act?

Before we get stuck into the meat of this week's news – and there's lots of it – let's quickly get the HMV profit warning issued this week out of the way. You must have seen the news – the press has continued what appears to be its ongoing vendetta this week by making the most of HMV's latest announcement, that its profits would be in the region of £30 million, lower than anticipated, and if you'd picked that up, then you'd have seen the continued debate about its future. Like us, you may have paused to double check that it said "profit" rather than "loss", and wonder why people want to see one of the country's finest retailers disappear. We're sure too that you're fed up reading about it now, especially the endless speculation, so we'll move on with one HMV story that no one else picked up on…

So farewell then, HMV's Bond Street store, aka 360 Oxford Street… The shop was shuttered last week after HMV's sale to US chain Forever 21. And while no-one can deny that it was a smart piece of business, it was an offer that was too good to refuse, and although the store had moved across the street from its first home next to the tube, 363, in 2000, there's no denying that, for many in the industry, it used to be a pivotal location. While 150 Oxford Street was (and is) a bigger and better store, the original location of 363 was a symbolic part of the old, pre-publicly quoted HMV's history. For many sales and marketing people in the industry it was the first store they visited when they started working in London, while most HMV head office staffers would have passed through there at some stage or another. Both Rudy Osorio and Andy Anderson had worked there, for example. Anderson's office had once played host to Michael Jackson who shopped there while in town (he performed one of his signature moves for staff) and there's an unprintable story involving Status Quo, the lift and a plastic bag. Head office and store staffers, both current and former bade a fond farewell to the store on Friday night at a party. One former staffer, Momentum sales director Neil Williams said: "I attended the 363/360 reunion drinks last week and I expected a bit of a sad affair but it was such a laugh talking about some of the great stories. It was a huge day when the 363 store closed and massive job opening the new store across Oxford Street at 360. It is sad to know 360 has closed, but times move on and I hope it is a new beginning for HMV."

One event that The Raygun was at this week was the launch of the new series of Doctor Who. We're still left reeling from the preview of the first two episodes of the programme, hosted by the cast and from the BBC series, including the current incarnation of the Timelord himself, Matt Smith, as well as the man who is steering the good Doctor's adventures, Steven Moffat. The event itself was held at the Doctor Who Experience at London's Olympia (highly recommended) and was followed by a Q&A. Publicity has broken already (check the trailer here) and it was interesting to note that the new strategy for the series – it is being screened in two burst, one in the spring, the next in the autumn – means even more excitement. "you're going to get several cliffhangers," said Moffat, "you've got two just there. If it runs for 13 weeks you feel you can miss one and it's OK. We have a mid-season finale then stop for a few weeks; we've got two finales and two first nights."

---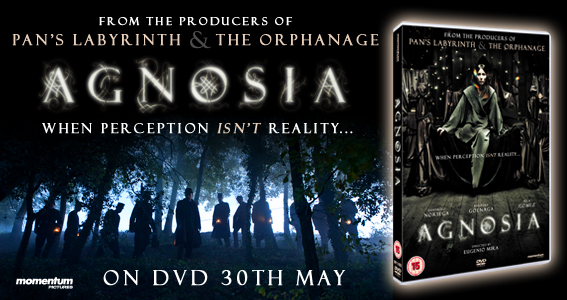 ---
That Doctor Who release strategy looks like it could benefit 2 entertain's releases too. It too has a new strategy for its home entertainment Doctor Who releases. Product manager Sophia Nelson said: "As Series 6 of Doctor Who will be split into two blocks, transmitting in spring and autumn, 2 entertain will be adjusting its release strategy for 2011. The series will be available in two parts rather than the traditional four, hitting stores after each run finishes with Part 1 slated for release July 11 and Part 2 following in October. As usual, a complete box set will be ready for Christmas. We're very excited about the new series which is set to give viewers one of the most exciting Doctor Who cliffhangers and plot twists ever, leaving them waiting, on the edge of their seats." Pricing for the parts will be £25.52 for standard, and £30.63 for the Blu-ray.

Monday sees the release of the biggest home entertainment title of 2011 so far, Harry Potter And The Deathly Hallows Part 1. The series is now the highest grossing theatrical film franchise of all-time worldwide. And across home entertainment, the 24 million-unit selling series is now bigger than Star Wars and Indiana Jones as a franchise. Readers should have noticed the high profile TV advertising for the Warner title – it's cropped up on pretty much every TV show we've been watching for the past couple of days. It's part of a TV thrust that started last week, with 10 second spots counting down to the big day, with longer spots during key programming (Britain's Got Talent, for example). The bus campaign is also up and running, while digital outdoor sites will be up and running across London on Monday. We've already covered some of the Facebook activity (fans got to vote for the Blu-ray sleeve), while further activity will see key cast members appearing on numerous TV and radio programmes, and, on the day before release, they'll be at a special signing at HMV. And we at The Raygun, like many in the rest of the industry, will be visiting our local supermarkets on Monday to see the in-store execution, Warner is promising "unprecedented" support and its biggest ever set-up, with exclusives, special packaging and other elements in place. Lastly, next Friday will see the vod launch, and key partners will be airing a three minute sneak preview of Harry Potter And The Deathly Hallows Part 2.

Harry Potter was one of the biggest box office hits of 2010, and the highest grosser of 2011, The King's Speech, is due on May 9. If you missed our King's Speech special, sent out yesterday, you can read it here, while there's loads of King's Speech coverage on our website, www.theraygun.co.uk, with more to follow. And there's loads of other content up on our site too, remember to click back every day for new updates. And while we're mentioning our King's Speech special, a big thank-you goes out to our pals at agency Name Creative for coming up with a suitably regal Raygun logo. See it here along with loads of the work they've done for us and other even more prestigious clients.

---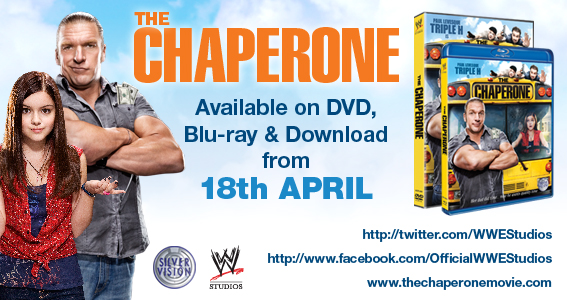 ---
After more than a decade and a half at Disney, through its numerous name changes, and most recently at the helm of its home entertainment operation, Anthony Peet has this week left the company. Peet, a popular figure in the industry, chairman of the BVA, a good mate of ours at The Raygun and lots more, was most recently vice president for home entertainment for UK and Ireland, has been made redundant as part of the ongoing restructuring at the major. The company has recently unveiled its new marketing organisation, Disneymedia+, which is aiming to bring its properties together to work with other brands, and it has also reorganised the way it works with retailers to ensure its full range of product, taking in DVD and scores of other elements, all sit together. In a note to the trade, Peet said: "When I joined Disney John Major was Prime Minister of Great Britain, Bill Clinton President of the USA, the VHS tape was a growing format, DVD hadn't been invented, the UK was the number three international market for Home Entertainment after Japan and France, rental was a quarter of the UK market with, we had a rental window ahead of retail, no-one had heard of VOD, TVOD, SVOD, PPV, EST, DTO or Blu-ray discs, there was a massive singles market and people actually paid money for music, Woolworths and EUK were our key customers, Amazon, Netflix, Redbox, play.com and Lovefilm were years away from existing, no-one had an iPod, let alone an iPad, mobile phones came with a car battery and a mortgage and Blackpool Football Club were in the third tier of English football – how times have changed." Peet added he would be taking a deserved break and then search out new opportunities later in the year. The Raygun wishes him all the best for the future.

More recruitment news, and congratulations to another old friend of ous, industry stalwart Monica Chadha, who has been promoted to the role of managing director at MyMovies.net. She has been at the online operator and production house, which is the UK's biggest content provider and produces everything from trailers to exclusive red carpet premiere reports for websites and broadcast, as well as working with distributors to promote DVD and Blu-ray on leading entertainment channels, for some four years. MyMovies has been shortlisted for Supplier/Agency of the Year at this year's BVA awards, as nominated by Optimum, and recently inked a million-pound movie deal with M&Ms and Digital Cinema Media to sponsor From The Red Carpet, the MyMovies entertainment programme which reports on worldwide film releases, with interviews with stars at premieres and on-set and is shown in cinemas nationwide.

Also on the recruitment side, ever-expanding creative agency freeform.London has taken on a senior producer at its burgeoning AV service, freeform.Motion. Samina Haider, who boasts more than 11 years' experience in the industry on both the client and agency side, most recently at Momentum, will oversee all aspects of the creative and production prices. Freeform director Tony Roberts said: "freeform.London has the structure and resource to offer all aspects of the creative process from strategy and development to digital, AV and creative design. It's a very exciting time in our growth and I anticipate a very busy year."
---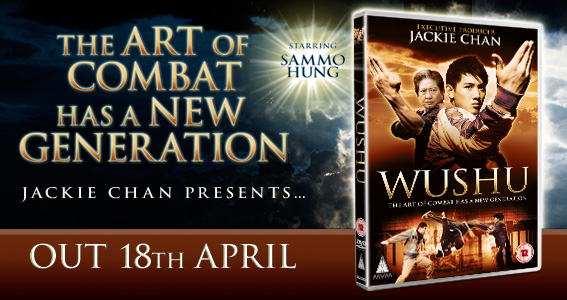 ---
Right, some rather unusual news now, and the Industry Trust has put out an interesting appeal to distributors, suppliers and labels across the business as part of its latest salvo in the battle against piracy. It's looking for famous faces to help front an outdoor campaign with the Moments Worth Paying For tagline, asking for celebrities to talk about their favourite film moments. All you need is a famous face, an image, a genuine quote and a press comment and the Trust is promising that, thanks to its ongoing deal with ClearChannel, it can get their name in lights on outdoor digital poster sites around London. They could also go online and via Facebook. The Trust's Katy Carter said: "It will help to promote your films, and to promote that there are moments worth paying for. Everyone wins" For more details, contact Katy at katy.carter@industrytrust.co.uk.

Plaudits and deserved kudos should go to independent label Acorn Media. Not only did the company do what many had considered a nigh-on impossible task by pulling together the collected works of playwright Jack Rosenthal made by the BBC for its release of Jack Rosenthal At The BBC, giving a deserved but belated DVD debut to the likes of classic old Beeb Play For Today titles such Bar Mitzvah Boy and Spend, Spend, Spend, but it also organised a special screening at the gorgeous and recently restored Phoenix Cinema in London's East Finchley at the weekend. The screening was hosted by Rosenthal's widow Maureen Lipman, who praised Acorn's efforts, and was followed by a Q&A with some of his former collaborators. Lipman told the packed audience how the release came about after a visit to the Chief Rabbi's house for dinner, where he berated her about the lack of a BBC release to accompany Jack Rosenthal At ITV (Network). BBC bigwig Alan Yentob, present at the same party, couldn't make it happen, but within a week of her speaking to Acorn, the project was a goer. Not done with one good deed, Acorn also promised the proceeds of the event to help disabled facilities at the cinema, run as a charitable trust. Acorn md Paul Holland commented: "Acorn has built its reputation by releasing the very best of British television on DVD and we are delighted to be able to continue in this tradition by releasing this hugely anticipated, much requested and highly prestigious collection." More on our website shortly.

More on the events side, and our new roving correspondent Alex Kidd, former HMV staffer and, this week, producer of the best fake trailer we've seen since Hobo With A Shotgun, Daddy Cross (see here for more, it was part of a competition organised to support Hobo), was at a special Killing Bono screening and Q&A last week. He's written in full about it in his new column, on our website, it's just the latest in LOVEFiLM's ongoing programme of events.LOVEFiLM's Helen Cowley said: "Our interactive Q&As are a great way of getting our members involved both online and offline. It's a thrill to be able to stream the live experience straight to LOVEFiLM for people to watch, even better when we have people in the chatroom from as far afield as Mexico, Italy, Belgium, The Netherlands - all getting involved and asking questions. It really does makes for a truly unique film experience." This week Alex will be covering the Kapow! comic con for us, and has been to see, among others, Little White Lies, from Lionsgate. Read more of his past seven days early next week.
---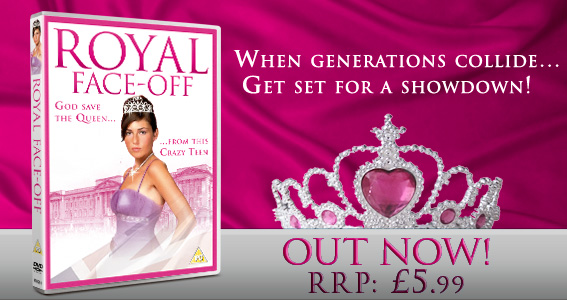 ---
More one off screenings, and last year Kaleidoscope had a major hit with its forward-thinking release strategy for One Night In Turin, the film that told the tale of the 1990 World Cup. In 2011 it is planning a similar strategy, taking in a one night nationwide theatrical screening, a live Q&A beamed to those cinemas followed by home entertainment release a few weeks afterwards, for From The Ashes. Where Turin looked at football, From The Ashes takes a fresh look at a pivotal event in a different national sport, following England's legendary 1981 Ashes triumph. The premiere event will raise money for Leukaemia & Lymphoma Research and the Q&A will feature Ashes heroes Sir Ian Botham and Bob Willis, as well as umpire Dickie Bird. Kaleidoscope's Spencer Pollard said: "Following on from the success of One Night In Turin last summer, we are delighted to be working with James Erskine and Victoria Gregory at New Black Films on this summer's hottest sporting film. With Sir Ian Botham headlining our live Q&A event on 10th May we believe that From The Ashes will be this year's perfect Sporting Father's Day theatrical and DVD release. The 1981 Ashes series is fondly remembered by English cricket fans as the greatest comeback in living memory. With English cricket at an all time high following the Ashes series down under, it's the perfect summer film." The trailer's here, see here for Kaleidoscope's most recent one-off screening, a tad rowdier than normal.

Cricket films look like they may be one of the summer's hottest tickets. Also preparing to go into bat is Revolver with Fire In Babylon, its big screen look at the legendary West Indies team. It is getting a full theatrical release ahead of home entertainment and the trailer is genuinely thrilling. It's already got more than 25,000 views and is picking up plenty of strong notices and word of mouth. Revolver's Tim Westbey said: "There's a lot of excitement about Fire In Babylon and, as the company that had a knockout success with Tyson, we want to to turn this film into the biggest sports film of the year." See The Raygun for more on this in the coming weeks.

Executives from Clear Vision and other industry notables were in Atlanta, Georgia last weekend for the biggest event on the WWE calendar, Wrestlemania. It was one of the most successful events of recent years, not least because it marked the return of such big names as The Rock and Stone Cold Steve Austin. The event, played out in front of a packed arena of 71,000 WWE devotees, was deemed to have been a huge success and bodes well for Clear Vision's 4th July release of the DVD and Blu-ray. Sales manager for UK and Eire Paul Archer, making his first trip to the event, said: "It was awesome. The show was something else, the size and scale is something I've never seen the like of before. The crowd reaction to The Rock and Stone Cold was amazing, and the Undertaker versus Triple H match will go down in the history books as the best one ever." The WWE stars are soon heading to the UK, conveniently tying in with the next big DVD release (April 18) of the latest WWE film outing, The Chaperone, starring the aforementioned Triple H.
---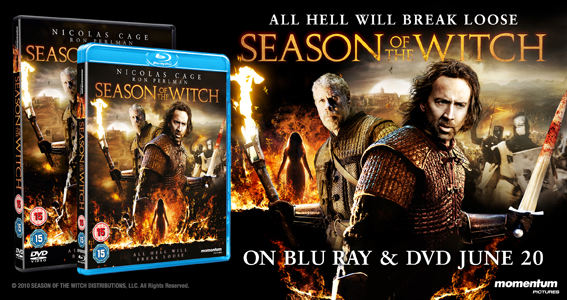 ---
And further sporting endeavour, this time of a more personal nature, as Elevation Sales' Tom Langlands nears the big day he's running the London marathon. We've already reported on his plans, but can now update that he's on course to raise more than £5,000,for the St Wilfred's Hospice, and after going beyond his initial target, he's now hoping to raise £8,439, the equivalent to 20 pence a metre. Sponsor him at www.justgiving.com/Tom-Langlands

Last Friday was April's Fools Day, and we loved the scam pulled by Warner and its agency Fever PR to mark the 40th anniversary of Willy Wonka And The Chocolate Factory. A feature in the Metro proclaimed that the newspaper would be produced in edible editions, with a story on Monday revealing the hoax and plugging the release… See here for the original story.

Keep an eye out for Metrodome's Barbarossa: Siege Lord, a dark ages swords saga starring Rutger Hauer (with one of the best beards of 2011). Released this week, it should do more than 12,000 in its first week. Metrodome's Jezz Vernon said: " We're delighted to see Barbarossa reaching number 15 in the midweek charts. It's good to see strong new genres emerging in the direct to video market - it's beneficial for everyone."

We at The Raygun remember, in a former life, being at the old VSDA trade show in Las Vegas some 10 years ago, when the global head of a major studio told a UK rental dealer that he didn't "give a rat's a*s whether you guys live or die". They were outraged, but we can't help feeling that the current spat between theatrical exhibitors and the studios in the US, over premium vod and the latter's plans to show their new(ish) films on video on demand two months after their cinema release, is pretty similar to the dispute between studios and rental operators over rental windows and the likes. Exhibitors in America are said to be threatening action against them, including pulling trailers, giving less space over in cinemas to their point of sale and renegotiating the revenue split. Whether it works remains to be seen; we can similarly remember what happened to many of those rental dealers boycotting studio product when things didn't go their way. As one studio executive told Hollywood trade magazine The Wrap, that until data showed premium vod harming box office (most blockbusters have done 95 per cent of their revenue within 60 days), then the studios won't change. One analyst noted that at the mooted $30 per film, demand wouldn't be that high, while another said: "Studios have the leverage. They control the content, they make the decisions, they can be as rational or irrational as they want to be."
---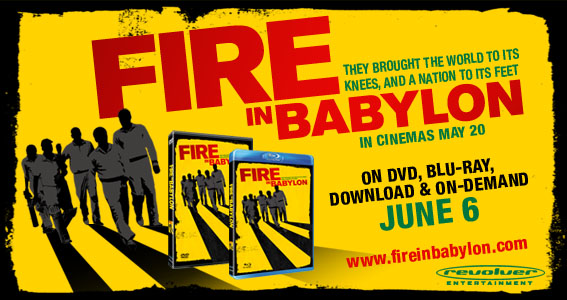 ---
QUOTE OF THE WEEK
"With its more than 1,700 store locations, a highly recognisable brand and multiple methods of delivery, Blockbuster will complement our existing video offerings while presenting cross-marketing and service extension opportunities for DISH Network. While Blockbuster's business faces significant challenges, we look forward to working with its employees to re-establish Blockbuster's brand as a leader in video entertainment." Dish executive vice president of sales, marketing and programming Tom Cullen.

RELEASE OF THE WEEK
Campus, the latest offering from the Channel 4 comedy production line (and the latest from the makers of Green Wing) aired for the first time this week, with the usual noise you'd expect from the channel, which is always good at promoting its programming. We at the Raygun caught the first episode and were impressed, and, at times shocked – in a good way, we love a good offensive comedy. And if you don't believe us, check this review from The Times: "[It is] almost identical to Green Wing – except that it is set in a red-brick university rather than a hospital. Otherwise it shares the same heady mix of bizarre characters, savage banter, spectacular inventiveness, surreal fantasy and bracing filth. It is brilliantly acted, and – like all the best comedies – creates a self-contained comic universe that operates by its own rules… destined for cult status, and anyone who enjoyed Green Wing will feel immediately at home." 4DVD is readying itself for the May 16 release and is promising to support it with a press and outdoor campaign.

AT THE MOVIES
Universal's Hop and Optimum's Source Code are as fare apart as you can get – the former a family-friendly animated tale, the latter the sci-fi sophomore flick from Moon helmer Duncan Jones – but there was less than £90,000 between them at the top of the box office charts. Hop shaded the top spot, with almost £1.4 million, and the Easter holidays haven't even started yet.

More on The Three Stooges, mainly because we feel the trio of black and white comics are woefully underrated in the UK and we can't wait for the Farrelly Brothers to bring their antics to the big screen next year (as long as, of course, it's not like Steve Martin's Bilko). News has emerged this week that the role of Larry has gone to ex-Will And Grace star Sean Hayes, who will appear alongside US TV star Will Sasso as Curly. Latest to join is Modern Family's Sofia Vergara, although there's no news yet as to who will play the part of ringleader Moe…

Seeing as we've mentioned some US television, here's an update on two of the best programmes from the States, certainly in sitcom terms. Firstly 30 Rock fans were aghast this week as Alec Baldwin said that not only was he leaving the show next year, but that the whole thing would finish too. Thankfully for fans of the Universal Playback-released series, he later went back on his comment, saying that although he is exiting, he hoped that the tina Fey-scripted sitcom would continue for some years yet…

Another Universal Playback franchise, the American version of The Office is also about to see one of its major stars exit, as Steve Carell is set to leave at the end of its current series. But, as previously announced, the show will continue without his David Brent-like character. So what next? Will Ferrell has already signed up to star in the final four episodes of the current series, Carell's last, as a replacement for the Michael Scott character (his first appearance is next week), and, after a cameo earlier this series, Ricky Gervais is set to appear again in the season finale, as well Arrested Development's excellent Will Arnett. And now a further three potential replacements, the unlikely triumvirate of Catherine Tate, James Spader and Ray Romano, are also said to be guesting. No news as to which one will actually take Carell's place…

To subscribe to The Raygun newsletter, please email

info@theraygun.co.uk
with subscribe in the subject matter
To unsubscribe, email

info@theraygun.co.uk

with unsubscribe in the subject
For editorial or advertising queries, contact

tim@theraygun.co.uk