Why not bookmark this AMPS Newsletter and read at your leisure!

AMPS Newsletter June 2016
This month - Dates for your Diary, continuing dialogue issues, RTSFX event, AMPS charity donations, Goldcrest opens Atmos room, AMPS on Facebook, new AMPS members, Breaking the Sound Barrier - women in film & TV event, social media masterclass, Rycote EIS16 show, Aaton Cantar X3 package, Dave Allen memorial details, BECTU meeting information…
Header image - Courtesy of Chris Munro from Red 2.
AMPS SOCIALS
Bristol Social - Wed 29 June, 7.00pm (last Wednesday each month)

Beerd, 157-159 St Michaels Hill, Cotham, Bristol BS2 8DB, 7.00pm on the last Wednesday of each month is the place to meet up with other AMPS members and like-minded people! Great craft beers and amazing pizzas are available!
Cardiff Social - tba

The Urban Tap House (Upstairs Bar), 25 Westgate Street, Cardiff, CF10 1DD. It's a stone's throw from Cardiff station and there are parking options nearby. There's wide range of beers etc, and hearty food is available. Please try and make it if you are in the area - come and meet other AMPS members for a chat and a drink, and of course guests are welcome.
Leeds Social - tba

Belgrave Music Hall, 1-1A Cross Belgrave Street, Leeds LS2 8JP.
The venue has a great selection of beers, burgers and pizzas on offer. Parking is available at the Merrion Centre (5 Merrion Way, Leeds, LS2 8BT) for £1 per hour after 6pm. For any further info please contact AMPS member Tom Wilkin on 07809 691925. Please try and support this new event if you can!
London Social - first Tuesday each month

Make sure that you attend the AMPS Social at the De Lane Lea bar in Dean Street on the first Tuesday of every month - be social with your AMPS members! The first Tuesday in every month - 6.00pm.
… not in Cardiff, Bristol, London or Leeds?
Andrew Wilson reports, "Very pleased with AMPS 'Social' progress across the UK. If anyone elsewhere in the country would like to get something going in their region please let me know and I'll get you started. I'll do the admin and emails, we just need someone local to host!"
All events are open to AMPS members and guests. They are a great chance to put faces to names, to network and to chat. It's a rare opportunity for production sound and post sound folk to get together… plus there's beer and food!
Retired Members Lunch - 22 June, 12.30pm

The White Swan, Richmond, Surrey. Please log in as an AMPS Member to see more detail on the Events page.
Demo of Real-Time Synthesised Sound Effects (RTSFX) Cloud Service
28 June, 7.00pm-9.00pm, De Lane Lea Preview Theatre.
See feature below for more details.
BBC Sound Problems Continue - Why?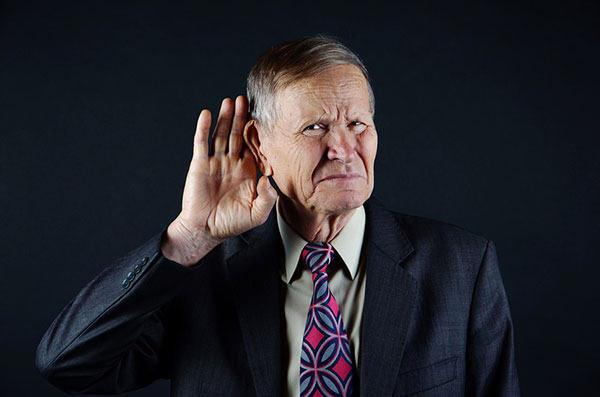 The story of the BBC drama series Happy Valley has resurfaced in the UK press today with a statement from a BBC TV boss quoted as saying "We don't know what cause drama sound problems."

Charlotte Moore, who is in charge of the BBC's TV output, said at the Voice of the Listener and Viewer conference in London recently…
"Sound has been a big issue, all of us want to make sure that sound levels are absolutely so people can hear the fantastic work we are doing. After episode one [of Happy Valley] we took everything back into the edit to try to really get that delineation and worked very hard to make it feel crisper and change those levels. It is something we take incredibly seriously.

It is incredibly hard to get to the bottom of where things go wrong. It is often a bringing together of several circumstances, so that in those rare situations where there are sound issues it is quite hard for us to isolate that there is any one particular problem. It is often several different problems coming together. Sound is a very exact science".
Demonstration of Real-Time Synthesised Sound Effects
RTSFX Event
De Lane Lea Preview Theatre
28th June, 7pm-9pm
** Hospitality continues afterwards in the bar… food sponsored by RTSFX!
The RTSFX team will outline the concepts behind this service and give a live demonstration on a Pro Tools system in the preview theatre followed by a Q & A session which will include the opportunity for members to operate the system and experience it for themselves.
RT Synthesised Sound Effects have the potential to revolutionize the sound design process for production of film, TV and animation content. Often in sound design for film, television and games, the designer typically starts by searching a large sound effects library for the desired sounds. Alternatively, existing sound effects libraries can be replaced almost entirely with only a small number of lightweight synthesis techniques. This would eliminate the need for large storage and detailed retrieval systems, and avoid repetition and tedious manual customization. Such novel tools can be deployed on the cloud, with intuitive interfaces.
This event is currently sold out, but you can enter your name on the waitlist here -
https://www.eventbrite.co.uk/e/nick-lowe-rtsfx-event-tickets-25479002382
If you have booked a place but are now no longer able to attend for any reason, please cancel your reservation via the eventbrite page or email the events team -
admin@amps.net
- so someone else can use your place.
AMPS recently paid a visit to chosen charity Hearing Dogs for Deaf People to pass over a cheque for £1500.

 

This particular donation was actually divided roughly as follows - one third from Guild screenings thanks to the efforts of Meg Theakston (pictured left), one third from donations from members and friends and one third from AMPS.

 

 

In a nutshell, Hearing Dogs for Deaf People train dogs to alert deaf people to sounds they can't hear. Sounds we take for granted like the doorbell, alarm clock and even danger signals like the fire alarm. Being aware of these important sounds – thanks to a hearing dog – makes a real difference in deaf people's lives.

 

For more information, go to -

 
Also, AMPS recently passed £100 to the charity The Big Salute as a show of appreciation of the visit that was kindly get up for Retired Members at Services Sound & Vision Corporation (SSVC) to view the British Forces Broadcasting Services (BFBS) resources.
Did you know? Members can achieve a very welcome addition to donations by using the simple and painless method of putting spare small change to one side in a coin-bag. Over a period of time it is surprising how this amounts up - £10 is easily arrived at - and a cheque (marked AMPS Charity) should then be forwarded to our AMPS Administrator.
Breaking the Sound Barrier: Women Sounding Out in British Film and Television - BFI Southbank, 18 June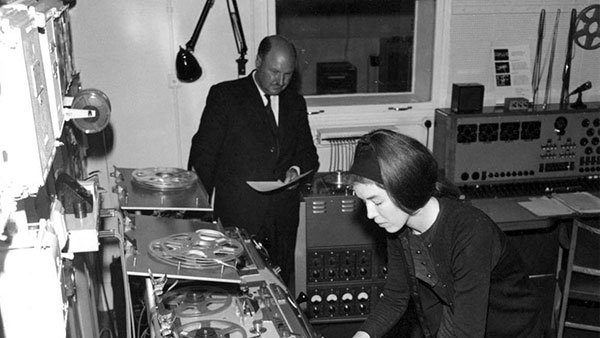 Breaking the Sound Barrier: Women Sounding Out in British Film and Television - BFI Southbank, NFT 3, Saturday 18 June 10.00–6.00pm:  
 
This event, sponsored by AMPS and organised by the Women's Film and TV History Network—UK/Ireland, explores women's contribution to the development in Britain of sound as an integral part of the cinema and television experience. A range of speakers will discuss women's participation in the pioneering days of British sound film, the achievements of women composers for film and television, and the development of sound practices by women working in both independent and industry sectors. Presentations will be illustrated with clips and the event will include a screening of a compilation of film and TV extracts exemplifying different aspects of sound interacting with image. The event will conclude with a round table in which a panel of researchers and professionals will discuss with the audience ways of developing and recovering the work of women in sound-image media.
 
The organisers are grateful for the event's support by MeCCSA's Women's Media Studies Network, the Association of Motion Picture Sound and the Centre for Research in Media and Cultural Studies, University of Sunderland.
 
Following the event, at 6.15 NFT 3 will screen a 2-hour programme of four short films by women related to the day's discussions about women's use of sound and image in film.
AMPS Presence on Facebook

As many already know there is a private 'Members Only' discussion group on facebook.  If you wish to join search 'Association of Motion Picture Sound (AMPS) Members Discussion Group' and put in a request. Once Shelly has confirmed that you're a fully paid up member, she will approve your membership to the group. You can set the notifications to all posts, highlights or leave it switched to off, if you wish to dip in and out. There is also a tab next to 'Notifications' which allows you to set to 'Favorites' so you will always see those in your news feed. This is an excellent source for early event information, private discussions on Mumblegate, etc and items of technical interest. All are free to comment and post here.

There is also a publicity page for the General Public. This is called - 'Association of Motion Picture Sound (AMPS)' with the AMPS logo rather than the loud hailer profile pic used on Members Group. On a desktop computer, the tab next to 'Message' allows you to invite others to like the page. This is a great way to spread the word to friends and colleges from both outside the organization and from other parts of the industry. Please help us to increase our followers by inviting relevant people to 'Like' the page. This page is used for publicity, awards information and links to the the Newsletter and any other important external causes and success stories.
Goldcrest Opens London's First Purpose-Built Dolby Atmos Premier Mixing Theatre
Goldcrest have recently opened Soho's biggest, purpose-built Dolby Atmos Premier mixing theatre which brings the number of Dolby licensed mixing rooms within Goldcrest's Soho based post facilities to three.

Goldcrest's Theater 1 boasts a seven metre wide screen, a fifteen metre throw and a six metre ceiling height throughout which accompanies a private green room and two cutting rooms exclusively for use with the theatre set-up to allow access to any Pro Tools system in use with the theatre.
Different Packages Now Available for Aaton Cantar X3

The Aaton Cantar X3 is now available in different packages. The X3 comes with two batteries, a charger and power supply in a fitted Peli case. The new Cantarem lightweight fader panel is now shipping with 12 ultra smooth magnetic faders - a worthy successor to the original Cantarem.
There is a new X3 modular bag and the Cantar X3, Cantarem and modular bag can be supplied as a 'Full Package' with comes with two extra batteries. In April at NAB, Aaton announced the future Cantaress fully specified mixer panel for the X3.
New AMPS Member No. 1 - Renzo Garcia

Hi all! My name is Renzo Garcia. I am humbled and honoured to be made a member of AMPS, thanks to the kind support of my sponsors and colleagues.

My first taste of pressure on any kind of set was behind a Panasonic P2 PED Camera on live TV at Stamford Bridge (Chelsea TV). After this experience, I knew I loved the thrill of it all. I have had the good fortune to work with top HODs in experienced and disciplined teams.

I worked on my first feature London Road (BBC Films) from pre-production all the way to the DCP - working in the music/sound and picture departments. Working from both sides of the lens has provided me with great insight and understanding into the overall process.



 
My recent credits include
Me Before You
(MGM), working in the editorial department as a trainee. I was then given the opportunity to work in production sound as a trainee on
Doctor Strange
(Marvel). Since finishing on the shoot, I have felt very positive about my performance and have received encouraging feedback. I have learnt so much from my lovely team.
I endeavour to gain more experience whilst further developing my skills and knowledge through working with talented and dedicated sound teams. I hope to consistently contribute a high standard of work to this craft and community.
See Renzo's AMPS Directory page here…
New AMPS Member No. 2 - Timo Saila

I am a London-based Finnish sound editor and sound designer working in the film and TV industries.

I also supervise sound on indie film projects making sure the production gets the sound right from the get go and lays emphasis on especially sound pre-production and production.

Nowadays working mostly on scripted materiel for picture, my professional experience extends from music production to live TV engineering and mixing.
BVE & The Guardian Hold a Masterclass for Creative Freelancers:

How to Market Yourself on Social Media
BVE, part of London Entertainment Week and The Guardian have worked together to create an evening masterclass for the broadcast, content creation and production communities to hone their social media skills.

The Guardian Masterclass have been created specifically for you and has been informed by the research that BVE conducts with our visitors annually. All advice is given in the knowledge that not all freelancers, producers, content creators and businesses have teams of digital marketeers, or a limitless budget. It's also a great opportunity to meet your peers!
Date: Tuesday 28th June 2016
Location: The Guardian, Kings Place, London
Excellence in Sound: The Rycote Pro-Audio Event
On Friday 1st July 2016, 9.30am – 5.00pm, Rycote is hosting a brand new event for the sound professional's calendar. The inaugural Excellence in Sound event (EIS16) will take place at The Watershed, 1 Canon's Road, Bristol BS1 5TX
EIS16 is not a 'trade show' and is firmly focussed on sound professionals and dedicated to the promotion of the importance of professional sound capture. This event aims to provide an enjoyable forum for the sharing of knowledge, insight and practice in this area.
EIS16 will feature presentations from leading figures involved in different areas of high quality sound capture. Speakers confirmed for the event are: Simon Bishop, Bo Brinck, Chris Watson, Andrew Wilson and Chris Woolf.
Please note that numbers for EIS16 will be limited and Rycote is offering members of AMPS and IPS the chance to buy tickets first before they go on more general release.
BECTU LPD Sound Branch Meeting 9 July

The BECTU LPD Sound Branch meeting will be held at 11.00am on
Saturday 9 July at -
Conway Halls
25 Red Lion Square,
London WC1R 4RL

There will be a representative from Sara Putt Associates to give a short talk on negotiating skills. Sound Networks will also be there displaying the latest products from DPA and Bumblebee Industries and we also hope to have a feature film production sound mixer give a talk on how to approach the management of a big film production.
Memorial Service for Dave Allen
We have been asked to pass on the details of Retired AMPS Member Dave Allen's Memorial Service:

11 June 2016, 3.00pm
St Andrews Church
South Warnborough
Hook, Surrey
RG29 1RS

Anyone wishing to make a donation in lieu of a floral tribute should send a cheque to St Michael's Hospice, Basil De Ferranti House, Aldermaston Road, Basingstoke, RG24 9NB or a cheque made payable to St Michael's Hospice and send it to Yvonne Allen, Monks Corner, Lees Hill, South Warnborough, Hook, Hants RG29 1RW.
FOCUS: Location Production Event 6 + 7 December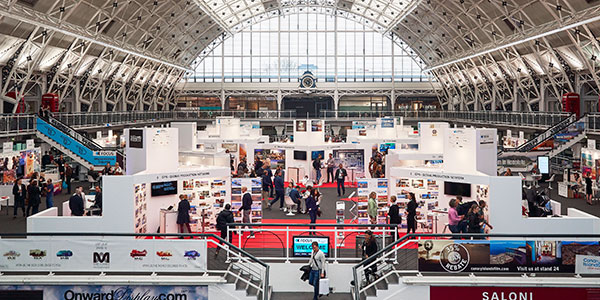 FOCUS, the world's most international location production event, is set to take place on the 6th and 7th December at the Business Design Centre in London. Following a hugely successful inaugural event last year which saw over 181 exhibiting organisations from 44 countries, the trade show and accompanying content programme will now be completely free to attend for members of the production industry.
Designed as a knowledge-sharing and peer-networking platform, FOCUS aims to help filmmakers and producers across entertainment and advertising content discover incentives and production solutions to help maximise screen value for all budgets.
The 2016 event will feature content across three distinct strands: Film & Television, Commercials and Online & Digital. The two days of content strands will include industry leaders sharing learnings, inspiration and insight through a programme of seminars, workshops, presentations and screenings.
AMPS has been running a Mentor Scheme for a number of years; we currently have a number of Members waiting for mentors.

If you think you can spare a couple of hours a month and would like to pass on your experience and knowledge to someone just starting out in the industry then please send an email the address below and we will send you an information pack about the AMPS Mentor Scheme.

We are particularly looking for Production Sound Mixers who are London based to mentor students based at the NFTS, Beaconsfield.
Did you know that the Directory pages on the AMPS website are some of the most frequently visited?

 

Make sure that your profile is up to date - you never know where your next work enquiry will come from!

 

 
Can we help with your Professional Development?
We're keen to hear from you with ideas for seminars and training sessions which would contribute towards Continuing Professional Development.
We're very aware that keeping up with techniques and updates can be a full time job in itself, so if there's any way that AMPS can contribute towards maintaining and developing your industry knowledge and skills, please get in touch.
AMPS Address & Phone Number
27 Old Gloucester Street
London
WC1N 3AX
Tel: +44 (0)1753 669111
AMPS, 27 Old Gloucester Street, London, WC1N 3AX
www.amps.net / +44 (0)1753 669111