HMV RETURNS TO "SPIRITUAL" HOME
ICON RETURNS TO DISTRIBUTION
CULTURE COMMITTEE SEARCHES FOR GOOGLE ANSWERS
INDUSTRY RESPONDS TO REPORT
GOVERNMENT "REFUSENIKS" SAYS TV CHIEF
RICHWATER, ANCHOR BAY CELEBRATE INKING OF DEAL
LIONSGATE MAKES EASY MONEY
GHOSTLY GOINGS ON AT THE BFI
---
---
I
f you can't read this newsletter or see the ads, please click
here
It Was A Good Week For
…
Icon, back in distribution…
I
t Was A Bad Week For…
Spanish websites that link to illegal content, facing up to six years in jail under new legislation…
It's coming home, it's coming home… To paraphrase the football song, HMV is going back to its roots this weekend, as the store reopens in its iconic, original site, 363 Oxford Street. The store, complete with spiral staircase, was opened in 1921 by Sir Edward Elgar, where it remained for almost 80 years, until it crossed the road to another location. That shop was sold to a clothes retailer as HMV battled to save cash in the run-up to falling into administration at the start of 2013. The return to its spiritual home is an important step in the group's plans and sends out a strong message to consumers and the industry. The company will eventually exit its larger 150 Oxford Street location, although it will capitalise on the crucial Q4 trading period. The opening is effectively a soft launch, in a statement HMV said: "HMV were the pioneers of in-store musical appearances, and that long tradition will continue in October with a nationwide programme of events across the chain and a very special Launch Event at the new store to welcome HMV back to its spiritual home." As well as being the location where The Beatles cut the demo that eventually led to them signing for EMI, it was also the location where many of HMV's current senior staffers, such as head of visual Rudy Osorio and Andy Anderson, cut their teeth ahead of moving to head office. Former HMV employees who served their include such names as Icon's Ian Dawson, eOne's Neil Williams and Lee Symonds from Sainsbury's. We've spoken to some of those for a feature going up on
website
shortly…
Mention of Icon and Ian Dawson brings us neatly on to another of this week's big stories and it's another comeback, or return, as Icon this week announced its return to the distribution sector, taking in both theatrical and home entertainment. Icon had previously announced its intention to exit the distribution sector and concentrate on production and financing. Now investment company New Sparta has acquired Icon Film Distribution and the company, under the guidance of Dawson, now appointed as chief executive officer, will once again be acquiring titles for release. The acquisition deal also includes Icon's library of 200 or so titles and all the titles under its current distribution deal with Lionsgate – next up for home entertainment are Bachelorette and Only God Forgives, in October and November respectively, and it runs through until next year's family Postman Pat film. The team under Dawson and chief operating officer Norman Humphrey includes Ray Primett as head of home entertainment, operations manager Sarah Brady and Zak Brilliant as head of theatrical. Commenting on the deal, New Sparta's Dr Jerome Booth said: "I am delighted that New Sparta is adding IFD to its growing group of media related companies. IFD is a successful, well established and respected film distribution company and we very much look forward to working with Ian and Norman to build this business into the UK's premier distribution company of choice for high quality and commercially successful film production companies." Dawson added: "We will re-establish Icon Film Distribution as a truly independent UK film company with a talented, passionate team working closely with film makers to bring quality, distinctive material to UK audiences. Dr Booth, through New Sparta, is demonstrating a real commitment to the UK film industry and this makes them the ideal partner to help us to successfully deliver on our exciting plans." We have an exclusive interview with Dawson up on our
website
now, head to
www.theraygun.co.uk
for more…

---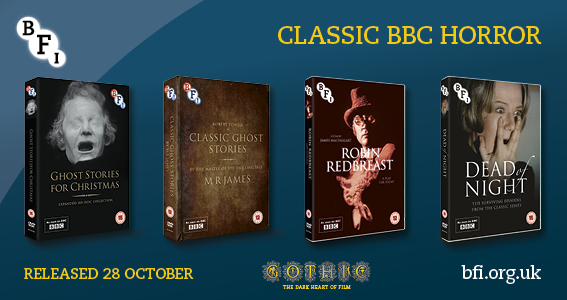 ---
Plenty of news from the world of politics, as the House of Commons Culture Media and Sport Committee published its Supporting The Creative Economy report, looking at IP and related issues around it. It makes for fascinating reading, as the committee, chaired by Tory MP John Whittingdale, gave it to Google with both barrels, condemning its "failure" to tackle piracy by removing access to copyright infringing sites. It also called for the government to appoint a champion for intellectual property and for the government to fully implement the Digital Economy Act. It also stated that the maximum penalty for online IP theft be raised to 10 years, in line with the same offences in the physical world. Whittingdale said: "The delays in implementing measures to prevent piracy in the Digital Economy Act are costing the creative industries millions of pounds with serious consequences for the wider economy. We very much welcome recent moves to obtain a voluntary agreement between rights owners and Internet Service Providers to take measures to deter illegal file-sharing. However, if this fails to materialise, the Government must use the powers given to it by Parliament in the Digital Economy Act. In addition, we are very concerned that the Hargreaves' proposals to introduce certain copyright exceptions may create loopholes and dilute the protection of intellectual property rights. We are unconvinced of the claimed benefits that will result and believe that at the very least they require much closer scrutiny with clearer definitions and more evidence in support. We are also unimpressed by Google's continued failure to stop directing consumers to illegal, copyright infringing material on the flimsy excuse that some of the sites may also host some legal content. The continuing promotion of illegal content through search engines is simply unacceptable, and efforts to stop it have so far been derisory. There is no reason why they cannot demote and ultimately remove sites hosting large amounts of illegal material from search engine results. Google and others already work with international law enforcement to block for example child porn from search results and it has provided no coherent, responsible reason why it can't do the same for illegal, pirated content. Copyright infringement is a serious crime that threatens our economic future."
Reaction to the report was swift. The BVA's Lavinia Carey said: "
We welcome today's report from the CMS Committee, which makes clear that the Government is getting it seriously wrong when it comes to reform of copyright. As highlighted in the BVA's evidence to the Committee and in numerous meetings with the IPO, BIS and DCMS, its current proposals to reform copyright will damage the audio-visual sector and are unnecessary. Weakening UK copyright law will not increase content on digital platforms in the long run and these proposals are also causing worrying repercussions in Brussels. Perhaps after today's report, the Government will understand that industry innovation rather than more regulation is the answer to giving the public the increased flexibility to access the films and programmes they love, both in the UK and across Europe." Elsewhere, the BPI's Geoff Taylor said: "
The inquiry is right to conclude that Government's policy should be to support the strong Intellectual Property rights that underpin our success, not dilute them, and to act swiftly to enable those rights to be effectively enforced. We also agree with the unequivocal finding that Google should end its practice of listing known illegal sites prominently in search results, a key driver of online piracy. Both consumers and the digital economy will be better off if fans looking for music and other content are directed to the many great services that offer it legally."
And Labour's Harriet Harman said: "
"Today's report shows that our creative industries are just not getting the support they need from this government. They have failed to implement the Digital Economy Act and need to take action to strengthen protection of copyright. They have also downgraded creativity in schools which is not only bad for our young people but will have a damaging effect on skills which the sector needs. Britain's creative industries are the envy of the world and essential for jobs and growth now and in the future. It's time the government listened to their concerns and gave them the support they need."
---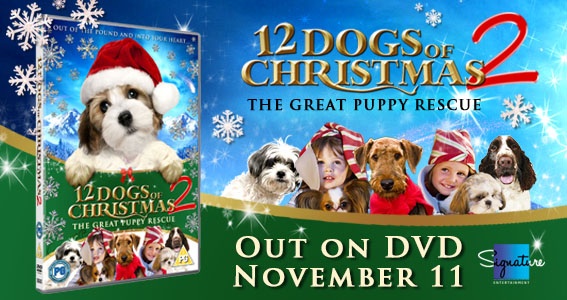 ---
Talking of the BVA, the organisation's annual yearbook landed on our mat with a resounding thud this week. It offers a fascinating look at our industry, with plenty of facts and figures as well as comment from assorted people across the industry. It also has a foreword penned by Stephen Garrett, chairman of Kudos and executive chairman of Shine, who launches a blistering attack on the government over its failure to implement the Digital Economy Act. "Currently bogged down in internal government wranglings," he wrote, "it's breathtaking that a government who supported us by giving tax incentives to make high quality TV drama in this country is so woefully unable to join the pixels when it comes to defending that same taxpayer investment through the protection of copyright. The government's myopia is compounded as it simultaneously staggers on with a model of copyright reform that will almost certainly stifle rather than stimulate investment. Promoting the same model in Brussels only serves to further bewilder our continental friends. Our industries were labelled digital refuseniks for several years. 2012 proves we aren't. If only we could say the same about the government." The yearbook is available from the BVA's website,
www.bva.org.uk
.
Sticking with the BVA, and a date for your diary: the organisation is holding its AGM on Tuesday November 19. The event will take place at 30 Euston Square, London, from 4pm. The event is being jointly sponsored by Bezier, CSG International and MPO Digital.
---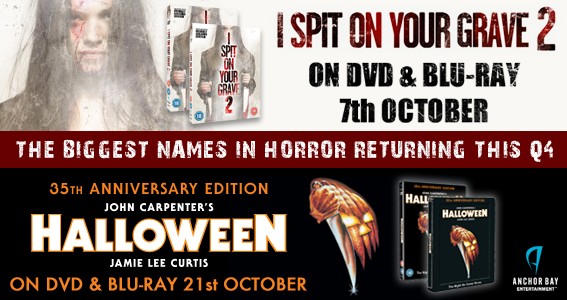 ---
To the rather swish Groucho Club in the heart of London's Soho for a launch event to mark the recently announced tie-up between Anchor Bay and the fledgling Richwater Films production outfit. As noted here recently, the two are collaborating on up to six films a year, British genre films with a keen eye on the video market (for more, see this feature on our website). Anchor Bay's Colin Lomax said, during a brief speech at the event: "We've got the right projects and the right partner." And as Richwater founder, producer Jonathan Sothcott noted, "half the British film industry is here", guests included the likes of Martin Kemp and Danny Dyer. If anyone doubts the latter's pulling power, they should have seen retailers and guests almost falling over themselves to be pictured with him. Earlier Anchor Bay and Richwater had unveiled the first fruits of their relationship, Vendetta, starring the aforementioned Mr Dyer. Commenting on the film, HMV's Tim Scaping said: "Vendetta is a great British thriller with strong performances, and bodes well for the new partnership between Anchor Bay and Richwater Films."
Sticking with Anchor Bay and any football fans will already know all about Gillette Soccer Saturday. To the untrained eye, it's just a bunch of former players watching football on a Saturday afternoon and telling you what's happening, but to anyone who loves the beautiful game, it's one of the best programmes on telly. And if you're not at a match on a Saturday afternoon, you're more than likely to be on the sofa, watching Jeff Stelling and his team. So we're already looking forward to Anchor Bay's November 11 release, Gillette Soccer Saturday: Cheers, Jeers And Tears, which offers highlights and more from the show's 20 year history. What is a surprise is that no one's thought of doing a release such as this before. Commenting on the release, Anchor Bay's Thom Leaman said: "We're very proud to be bringing to market the first ever DVD from the UK's best loved football show. It features the show's funniest football banter PLUS a host of footage produced exclusively for the DVD. It's positioned firmly toward the 'Too Hot For TV' DVD market and very much as the must-have gift for any self-respecting football fan AND the ultimate stocking filler. It's produced in partnership with Sky Sports with on-air and online promotion in the lead up to release, and loads of fantastic below-the-line activity utilising the panel, including print interviews and features and chat show appearances at launch. We have also put together a direct marketing campaign that will cover many of the top football grounds across the country to complement a broad Q4 above the line campaign taking in prime TV spots and heavy print activity."
---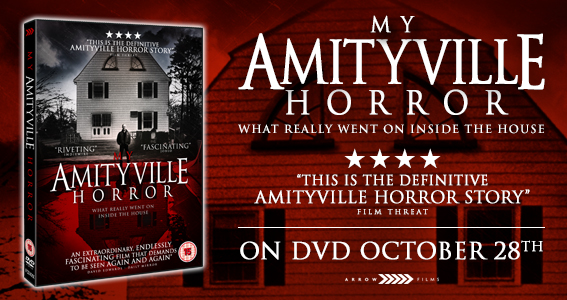 ---
Go Entertain celebrated the inking of a deal with Discovery Channel by going along to the station's high profile launch of its new Bear Grylls' TV series at Battersea Power Station. The event drew headlines as firefighters turned up after being called by passers-by, only to discover the "blaze" was a projection on to the side of the building. Meanwhile, Go Entertain was making headlines of its own after signing a three-year exclusive output deal with the Discovery Channel. The deal will cover new programming such as Grylls' new offering, as well as access to the channel's catalogue. It takes in the UK, Ireland and South Africa. Go Entertain md Neil Harrington said: "We are delighted to be working with the excellent team at Discovery. Although the traditional DVD market is a tough place to be at present, we have been lucky enough to forge long-term relationships with some of the key High Street retailers and the strength of the Discovery brand will help us to grow within this space. We are confident that the combination of Discovery's excellent programming and our innovative packaging will see a sustained growth in the Discovery brand both on the High Street and online over the next three years."
Also celebrating was anti-piracy group FACT, as the organisation held an AGM that coincided with its 30
th
anniversary. Commenting on the landmark, FACT director general Kieron Sharp said: "FACT continues to evolve, delivering results for members by protecting their investments in exciting entertainment, whether that be films, TV programmes or sports events and protecting the livelihoods of hundreds of thousands of people.
Technology is changing the way people access all forms of media and our job is to help the plethora of new channels and outlets grow and prosper, giving ever more choice to fans and consumers." The government's new IP adviser Mike Weatherley was on hand, the MP told attendees: "I am delighted that FACT is celebrating its 30th year tackling IP crime. Well done. The Government is taking IP crime extremely seriously and as adviser to the Prime Minister on Intellectual Property I look forward to working with FACT in the future."
Epping Forest being turned into Epic Forest (geddit?) by Fox as part of promotional activity for its October 7 release of Epic, a first in terms of marketing. The event will see schools visiting the site and taking part in educational activities that tie in to the school curriculum. Commenting on this and the rest of the marketing campaign, Fox's Becky Wilson said: "The marketing campaign for
Epic
has been just that – with a real push being given for Digital HD as well as physical product that has seen the title over-performing by 30 per cent. A wide-ranging TV campaign has hit target audiences throughout peak-time ITV scheduling and has been supported with a three-week long national 6-sheet campaign and a standalone Digital Mall campaign. Coupled with a PR campaign that has embraced both digital HD and physical product – including an exclusive mummy blogger screening and the small matter of rebranding Epping Forest as Epic Forest for a week of curriculum-linked schools activity – this is one campaign that definitely lives up to the title it is supporting."
---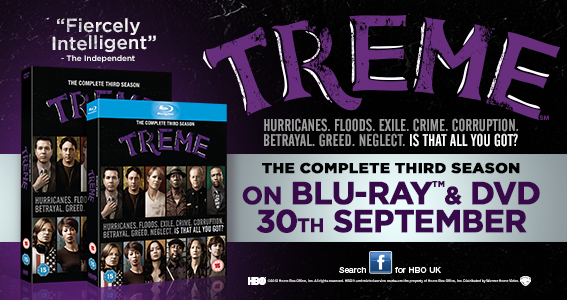 ---
Lionsgate has got a busy few months ahead, with the likes of Mad Men and Only God Forgives (as mentioned in our Icon story above) due in Q4. One title worth keeping an eye on too is Easy Money, which comes with the prefix Martin Scorsese Presents, as good a recommendation as you can get. Commenting on the release, the company's Grace Alexander said: "Presented by Martin Scorsese, Easy Money is a slick, tense and effortlessly stylish thriller and to celebrate the home entertainment release we'll be launching a review heavy campaign capitalising on the fantastic four and five star reviews from the theatrical release. This will be complemented with coverage in the major broadsheets along with an online campaign driven by high-energy 30-second spots that showcase the slick action. Easy Money is the perfect gift for guys this Christmas, so we will be looking to support the title right into the seasonal period securing inclusion across a range of gifting guides.
One of the biggest success stories outside of the blockbuster titles last Q4 was the BFI's excellent Ghost Stories For Christmas box set, a compilation pulling together the classic old Beeb spooky tales. This year, the BFI has dipped into the BBC's archives once more and dug up veritable treasure trove of titles, with four ghost-themed releases due on October 28. The quartet, Dead Of Night, Robin Redbreast, Classic Ghost Stories and an expanded Ghost Stories For Christmas, al tie in to the BFI's current Gothic season. Commenting on the release, the BFI's Phil Roberts said: "Ghost stories aren't just for Halloween, they are even more popular at Christmas - as the success of our original Ghost Stor
ies
for Christmas box set proved last year. This Quarter 4 we're investing our biggest ever marketing spend to support our new slate of sought-after and influential horror gems from the BBC archives. We will be targeting the cult TV / horror audience at Halloween, along with the more mainstream BBC / Christmas audience with advertising across press, online and social. And alongside the usual fantastic BFI PR support, our campaign has been boosted with the great news that the BBC will revive the Ghost story this Christmas with a new Mark Gatiss MR James adaptation plus a new MR James documentary."
---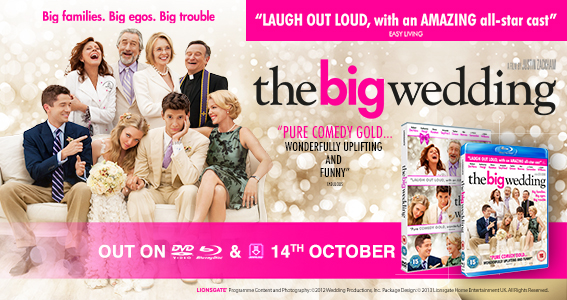 ---
There's been a flurry of activity at Metrodome, with a brace of acquisitions announced, while principal photography has just started on one of its own productions. The acquisitions see the company signing Before The Winter Chill, a drama which reunites Kristin Scott Thomas with Philippe Claudel in a tale of a man torn between his wife and a younger woman. The pair's previous outing, I Loved You So Long, took £1.2 million at UK cinemas, and earned a BAFTA nod. It has also signed UK and Irish rights for Venice Film Festival hit Miss Violence. Commenting on this title, the company's head of acquisitions Giles Edwards said: "
"This provocative, brilliant and ferociously uncompromising film is a genuine masterpiece of directorial control, featuring a series of impeccable, fearless and often astonishing performances and was justifiably rewarded at Venice this year. With the candor and skill of world-class storytellers like Michael Haneke and Giorgos Lanthimos, director Alexandros Avranas gives voice to the dark unspoken fears of victims too often silenced by monstrous villains whom society unfathomably tolerates or, worse, unconscionably ignores. On the evidence of this, he is set to become a major talent in world cinema."
Metrodome's own productions continue apace too, with shooting beginning on Meet The Guvnors, which includes one of Rizzle Kicks among its cast and is being produced by, among others, Cass Pennant, a name that will be familiar to West Ham fans among our readers. It follows on from The Borderlands, which recently aired at Film4 FrightFest. Commenting on the film, producer Leo Pearlman said: "
The script is both shocking and original in equal measure and contains those classic moments that the audience will leave the cinema talking about." Metrodome has the UK and Eire rights, while international sales are being handled by The Salt Company. All the aforementioned titles are due in 2014.
And we'll end our news round-up with confirmation this week from Tesco that it is launching its own tablet computer, the Hudl. And, as many pundits expected, it will come pre-loaded with blinkbox's own app, as well as its Clubcard TV service… It will retail at £119…
---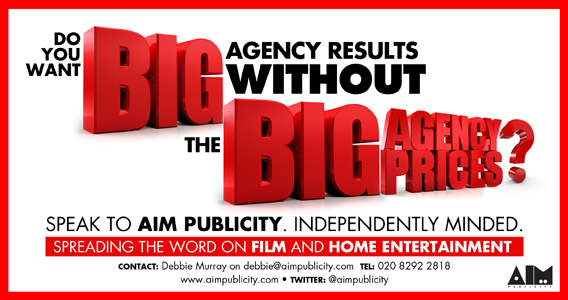 ---
Monday September 30 sees the arrival of the third outing of the rather wonderful Treme. Here's HBO's Sophie Knight elaborating on its release: "This Monday sees the home entertainment release of Treme Season 3; the penultimate season in David Simon's brilliant series set in New Orleans post Hurricane Katrina. A reactive PR campaign with reviews from loyal media fans and competitions will celebrate this release ahead of the fourth and final season broadcast next year."
QUOTE OF THE WEEK
"We are trying to build a long-term business," said Moulding. "We don't need to be offshore and there are more benefits to being in the UK. Our competitive edge can never be a legislative loophole." One of The Hut's founders, Matt Moulding, in a major feature on the online operator and its mooted stock market flotation…
We wrote about Rush a few weeks ago and how Studiocanal had out its faith in the film about racing car drivers James Hunt and Niki Lauda. Its strategy has paid off – the film moved in to the number one slot in its second week of release, it has now taken £4.65 million. New entries in the top 10 included eOne's Diana (£622,915), RIPD (£506,411) and The Call (£409,886).
Some comic book related news and news has emerged this week that there's going to be another crack at Constantine, the DC character who was portrayed by Nic Cage in the 2005 film of the same name. This time Constantine, who first appeared in Swamp Thing and later in his own comic, Hellblazer, will appear on TV screens, as he's being developed for a TV series…
More TV news now and another film to TV project is Fargo, being developed as a 10-part miniseries. Billy Bob Thornton had already been announced as the star and now another name has been added. Martin Freeman, who made his name on television in The Office, will also appear in the series, which will air next year…
This week's remake news, and the latest classic flick said to be in line for a new version is East Of Eden. Not content to let the James Dean version be the definitive one, producer Brian Grazer is developing the new take on John Steinbeck's novel, with Jennifer Lawrence in line to star. The Hunger Games director Gary Ross is set to helm the film…
We've been keeping an eye on HMV's planned return to 363 Oxford Street through the store's Twitter account. Follow us on
www.twitter.com/theraygun
…
I feel the need. The Need For Speed…
One of our FrightFest highlights…
From the telly to the big screen, here come the dinosaurs…