IN THIS ISSUE:

---
Sponsors this week:
The Carpenter Shop
358 North Rockwell
OKC, Ok
405-942-2644
The Carpenter Shop is a full line cabinet and countertop shop that travels all over the state building dream kitchens for discerning customers

This guy is a Noble Oklahoma based company that has great prices on electronics of all types and inexpensive toner and ink for your printer.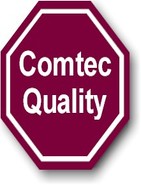 Comtec provides residential and commercial security systems in Oklahoma.
There is only one thing you really need to know about Comtec's quality and pricing, they do not require a contract for their services.
Customers are free to walk away if their service isn't top quality.
Rodent ResistantChicken Feeders!
$50 + Shipping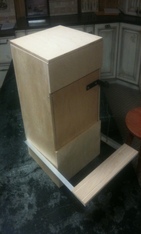 Advertise Your Business, Event, Or Service Here!
$25.00 per week, tens of thousands of Oklahoman
impressions every newsletter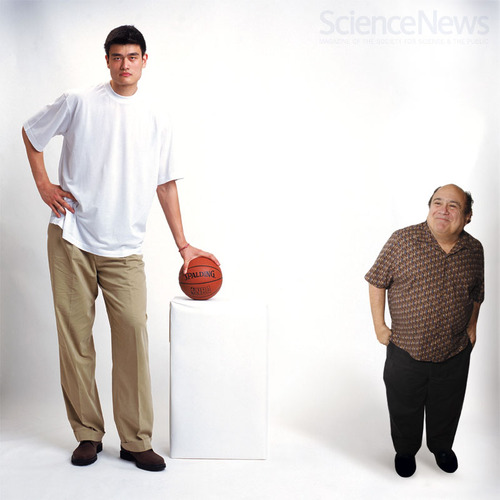 Short Newsletter This Week!
This will be a very short newsletter this week due to staff vacations that managed to all hit at once. But we will be back next week with a full version of the newsletter. Thank you all for reading and keeping the pressure on the politicians.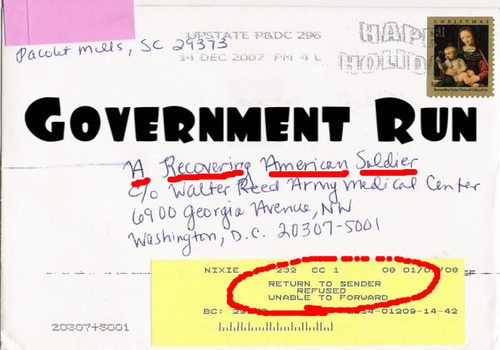 The Government, The Post Office and
Their Coveted Free Mailing Boxes
This silly little story begins in small town USA where a citizen had the audacity to re-use a priority mailing box to ship a few damaged items back to the company that had sent the original items inside that very box. The company had sent a pre-paid postage label to return the items. With the items packaged, off to the post office she went to drop it off. This is where it gets interesting and proves the government knows jack about how to run a business and knows much about how to waste money and time.
Evidentially, the only way you can re-use these boxes is if they are sent as priority mail. The company wasn't concerned about having the items sent back priority, as any business saving penny's, they wanted the items returned with the least amount of pre-paid postage. The reason given for not being able to re-use the box is one of much thought and debate, typical of bureaucratic BS and adamantly enforced by the minions working at the post office.
First off the boxes are given away by the post office for people to use and come pre-printed with "priority mail." As she understood the concept of not being able to ship items that didn't have the price tag of priority mail, her thought was to take the package home, remove the label, cover the box with brown shipping paper, affix the label and ship the package, after all, the box was originally used to ship the order as "priority mail." She was informed that people pick up the free boxes and use them for mail that isn't shipped "Priority," which is fraud. Explaining that she had not ripped off the post office, they got the postage originally, she just wanted to return the items in the same box. The postal employee continued to dig a deeper hole by saying that postal employees know the size of these boxes and even if they are wrapped in shipping paper they will return the box to the sender. This justification is and can only be labeled as "government smart."
These well thought out procedures are ones that only our government can come up with. Make it as difficult as possible, waste the most amount of time and energy, and pay the postal employees good wages and great benefits to enforce the craziness. Sounds pretty simple.
Even though the boxes are given away, they are never yours, the strings attached to these sought after pieces of cardboard will follow packages into the depths of hell and until the end of their life, to be used up and destroyed through handling. Trying to do her part in the re-cycling process, she has met her match with the post office. This fine little cardboard box will never see the light of day ever again; it will never travel on the intended pathway seeing new sights on its journey or make the recipient sigh in relief because their order has finally arrived. She has decided it is death to the box, heaped on to the burn pile with that sinister smile of revenge!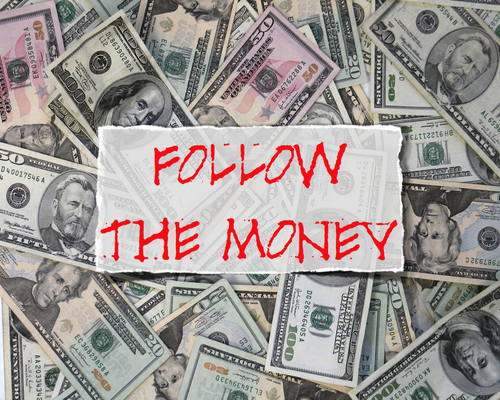 Majority Floor Leader Pam Peterson
Corruption for Personal Game?
Or Just a Puppet Getting Her Strings Pulled?
Last week we witnessed a small miracle happen at the state capital. The House and

Senate managed to pass 23 bills in a single week. Of course in order to do this they took some short cuts. While the Speaker of the House sat in his office to avoid dirtying his hands Majority Floor Leader Rep

.

Pam Peterson was busy on the House floor getting
this
passed. This little move denied the new members of the House the opportunity to voice their opinion, offer amendments and in general represent their constituents on these bills. Where's the justice in that? But we remember that they don't represent us, they represent the Oklahoma State Chamber of Commerce and this is what they wanted.
We began our research by going

t
o
www.ok.gov
and looking at her brag sheet. We suspect that part of her problem was that she was raised in the New York City area until she decided to attend college at ORU in Tulsa. Another of her problems is that she has continued to live in the liberal enclave of the state of Oklahoma, Tulsa.
We next went to
www.votesmart.org
a
nd looked at her biography page there.
Here we found that she is a former member of the Administrative Rules and Government Oversight Committee. That makes changing the rules for the floor on these bills even worse. We also found that she's an Associate Television Producer and Television Spokesperson. In other words part of the liberal media.
We next took a look at her ratings and endorsement page. As she has been in office for a while, we found a lot of good information. Here is an example of what we found.
2012 Oklahoma National Federation of Independent Business 100%
2011 Research Institute for Economic Development 98%
2009 OkWatchdog Position on Consumer and Patient advocacy 51%
What these numbers tell you are that she is very pro-business and could really care less about the average person.
2012 Oklahoma Sierra Club 0%
2010 Oklahoma Sierra Club 33%
2009 Oklahoma Sierra Club 63%
2012 NRA Candidate Position on Gun Rights 92%
2010 NRA Political Victory Fund A
2008 NRA Political Victory Fund A
We next went to
www.ok.gov/ethicscommission
to look at her campaign finances. The first thing we found was that she has already opened her 2014 campaign.
Already, she is accepting money for 2014 from out of state individual donors. Here is an example.
Jan. 23, 2013 1375 Enclave Pkwy., Houston, Tx. 77077 $ 500.00
Some Corporate, PAC and Union Donations have been.
Jan. 24, 2013 Okla. Bankers PAC, Oklahoma City, Ok. $1,000.00
Feb. 01, 2013 Geo Group Inc. PAC, Boca Raton, Fl. $2,500.00
As you can see she is wasting no time
Jan. 13, 2012 Okla. Med. PAC, Oklahoma City, Ok.
$1,000.00
Jan. 23, 2012 Ok. Public Employees PAC, Oklahoma City, Ok. $1,500.00
Why is a Republican candidate accepting donations from a union, my mistake. I forgot she's a liberal. For 2012, which was an election year, it goes on to report that from Mar. 31, 2012 through Oct. 22, 2012 she received absolutely no donations. We find this hard to believe. You had to go back to 2011 to find any meaningful donations to her campaign. Most of which are donations from PAC's associated with business who are major contributors to the Oklahoma State Chamber of Commerce.
We next did a google search to see what information was available online about Rep. Peterson. The first item that we found was

this.
It calls into question the
constitutionality of one of the bills just passed and signed into law. This could have been avoided if Rep. Peterson would have allowed for normal procedures of
amendments and debate on the different bills. No, this couldn't be allowed. You had to bow to your slave masters and let the Oklahoma State Chamber of
Commerce have their way.
The next item we found was
this
.

This wasn't so much an interview, as it was a chance for her to pat herself on the back.
The next item we found

wa
s
this
.

This is a list of bills she submitted to the House of Representatives. Now since they play favorites in the House, and she is part of House Leadership, she managed to get most of her bills heard in committee. Good or bad, they got heard.
What this boils down to is a Representative who has sold out to the Oklahoma State Chamber of Commerce. She led the charge to change the rules during the Special Session so our Representatives had little or no voice in the makeup of the bills. She changed representative government to dictatorial government. That is not how we do things here in Oklahoma.
This is a Representative that is not deserving of re-election. In fact she would be doing us a service by resigning her office now. She is a disgrace to the Republican Party.
2013 Senate members and House Members
Please copy the block of emails for your contact list so you are able to email all of them and help to inform and educate them before the new sessions begin. Use Bcc to send dozens of email with one email from you to them. This will look like you send each one of them a personal email with only their email showing as the recipient. Please mention the Sooner TeaParty in your emails so they will have a healthy respest for what we do.
Here are the updated House members email addresses in three blocks of Thirty- four each and updated senate emal addresses in one block
.
Rem
ember to strip the unsubscribe link before forwarding this newsletter to prevent someone from taking you off our list! Use our forward this email link at the top of the newsletter to prevent being accidently unsubscribed.
Money is always needed for printing costs, postage, sign materials, and robo call costs. We are tightfisted; we will spend your hard earned money wisely and frugally as we do our very best to clean up Oklahoma politicians so we can begin to clean up our country.
You can donate by sending a check to Sooner Tea party, 358 North Rockwell Ave, Oklahoma City, OK, 73127 or visit Soonerteaparty.org and use the Paypal donation button.