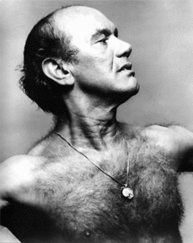 (© luigijazz.com)
"To dance, put your hand on your heart and listen to the sound of your soul" 
-Eugene Louis "LUIGI" Faccuito
2008 Grand Marshal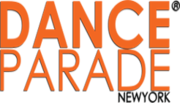 Team

Erik Bryan Slavin (Chair)
Nicola Creary
Jerry Goldman
Mahayana Landowne
David Leventhal
Greg Miller
Philip Ribolow
Greg Miller, Executive Director
Shireen Dickson, Education
Adele Godfrey, Parade Production
Sarah Elizabeth, Parade Group Liaison
Alciia Durity, Volunteer Coordination
Jamila Holeman, Festival Production
DJ McDonald, Curatorial
Mark Schmidt, Curatorial
Hal Lamster, Web
Donnie D'Amato, Web
Rebecca Myles, Media
Audrey Ross, Media
Natalya Grigoriev, Finance
Bianca Rodriguez, Finance
Victoria Behr, Legal
Brian Austin, Creative
Jason Parrish, Creative
Chauncey Dandridge, Social Media
Laura Rubin, Production
(Power Team & Grand Marshals)
Carmen de Lavallade
Robert Battle
Mary Verdi-Fletcher
Rekha Malhotra
Savion Glover
Jawolle Willa Jo Zollar
Hex Hector
Jacqulyn Buglisi
Baba Chuck Davis
Louie Vega
Ashley Tuttle
Elisa Monte
Bill Shannon
Trevor Hochman
Peter Zehren
Samir Bitar
Mel Alvarez
Jonathan Peters
Charles Reinhart
"Billy Elliot" (Joseph Harrington)
Kat Waldish
Amy Marshall
Jellybean Benitez
Elizabeth Zimmer
Ellenore Scott
Don Campbell "Campbellock"
Morocco (Carolina Varga Dinicu)
Luis Salgado
Luigi
Kool Herc
Danny Tenaglia
Djoniba Mouflet
Jeanne Fleming
David Katz
Teddie Kern
David Koren
Anil Kumar
Joseph McElroy
Fred Shequine
Tasha Blank
Greg Miller
Mindy Kahn
Dawn Spalding
Nikki Creary
Phil Ribolow
Adele Godfrey (Production Lead)
Laura Rubin
Sarah Elizabeth
Wolf Bukiet
Christine Hackett
Gabriel Kutik
Barbara Anglisz
Nick Cordua
Super Dan
Alicia Durity
Matti Bowen
Snehal Waghuld
Deborah Butler
Daniel Kahn
Suzie Sims-Fletcher
Disco Mike Park
Bobby Speakerwire
Marcia Monteiro
Peter Dolce
Chiling Weng
Donnie D'Amato
Sarah Hannah
Phil Ribolow
Jamila Holeman (Chair)
DJ McDonald (Curatorial Lead)
Leslie Pieters
Ana Martinez
Donnie D'Amato
Nikki Creary
Marjorie Liebman
Mark Schmidt
Mariana Bekerman-Taglienti
Luis Vargas
Teddy Yohay
Shireen Dickson (Chair)
Kate Peila
Leslie Pieters
Bianca Rodriguez (Chair)
Natalya Grigoriev
Elizabeth Zaklama


Victoria Behr
Carmen Casado
Jerry Goldman
David Leventhal
Paul Llewellyn
Renee Kinsella
Kaye Scholer LLP
Greg Miller
Brian Austin
Jason Parrish
Izumi Jones
Hal Lamster
James Wurster
Amanda Alston
Luis Vargas
Lawrence Capici
Joseph Laine
Rebecca Myles
Audrey Ross
Lucyna Scholossberg
Lawrence Capici
Chauncey Danridge
Camelia Flye
Shiela Jamison
Special thanks:

·New York City Mayor Bill de Blasio
·NYS Governor Andrew Cuomo
·Manhattan Borough President Gale Brewer
·City Council Member Rosie Mendez
·NYC Cultural Affairs Commissioner Tom Finkelpearl, Deputy Commissioner Eddie Torres, Assistant Commissioner Kathleen Hughes and Program Officer Stephanie LaFroscia

·NYC & Co Foundation
·NYPD Lt Christopher Cheng and Sgt Patrick McGuire
·NYC Department for the Aging
·New York State Council on the Arts
·Lower Manhattan Cultural Council
·NYC Parks & Recreation Director Claudia Pepe, District Supervisor Terese Flores, Mark Schultz and Deputy Director Venus Melo
·NYC Dept of Sanitation Superintendent Thomas Lincoln
·NYC Dept of Transportation Event Coordinator Ivory Henderson-Robb and G.I.S. / Events Coordinator Shuan Bruney
Once again, Dance Parade graciously acknowledges our 2015 Sponsors: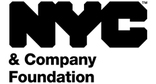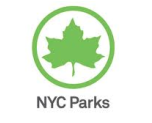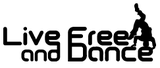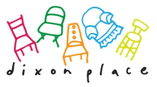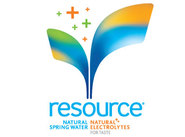 Get your company logo on these 8ft long Street Banners along Parade Route for 30 days: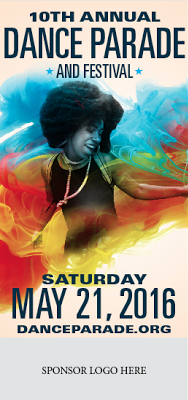 Click here learn about our low
Dear Friends of Dance Parade,

We can't wait to celebrate dance with you in the streets of NYC on

May 21st 2016

and want to wish you the spirit of dance through the holidays! 


This past year, in addition to presenting 76 unique styles of dance in the Parade and Festival to nearly 75,000 people, your donations allowed 250 of New York City's youth to attend free in school and after-school programs and over 100 seniors in five senior centers.

As we come to the close of 2016, we want to give you an opportunity to bring the joy of dance into many lives ahead of our big 10th anniversary year.
Please consider making a donation
to the Dance Parade before year-end, earn the tax deduction and help us expand our education programs to all 5 boroughs to ensure that the city's underserved populations can use dance to inspire their lives.
Your support is needed. Please, pitch in what you can. Thanks so much!
Dance Parade, Inc.

You might not think of yourself as a dancer. In fact, maybe even the idea of dancing makes your palms sweat. But growing scientific evidence suggests that getting up and grooving with others has a lot of benefits. In a recent study by Bronwyn Tarr from the University of Oxford, she found that synchronizing with others while dancing raised pain tolerance. It also encouraged people to feel closer to others.
This might have positive implications for dance movement therapies, which are already showing promising results in the treatment of dementia and Parkinson's. Music-based therapy is also already used for children with autism, and perhaps synchronized and exertive dance therapy could also help them connect with others.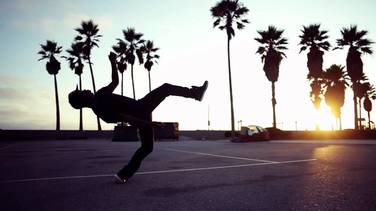 Gansta Walking (often referred to as: Jookin, G-Walk , Buckin, Tickin, or Choppin) is a street dance that originated in Memphis, Tennessee alongside "Buck" music during the 1990s. The Gangsta Walk is commonly performed to crunk music due to the particular 'bounce' in the beat and the movement the dancers make to keep with it. Though Gangsta Walking has been around for many years, much of the dance is still exclusive to the city and surrounding areas. [Read More]

In September, Mayor de Blasio announced that for calendar year 2015, with your IDNYC Card you are eligible for a one-year free membership package at 33 of the City's leading cultural institutions, including world class museums, performing arts centers, concert halls, botanical gardens, and zoos in all five boroughs. These membership packages are comparable to each institution's standard one-year membership package and will give IDNYC card holders a range of benefits including free or discounted admission, and access to special events, and to museum shops and neighborhood businesses.

Dance Parade offers Community Engagement classes and performances throughout the year.

 

Nov 2:  Dance Parade saluted our veteran heros at the Veterans Hospital in Northport, Long Island with a performance by Xianix Barrera/Sabor Flamenco.

 

Nov 30: Capping off the month was the 16th Annual Winter's Eve. We thank all the great folks at Lincoln Square BID who allowed us to present Dance Parade multi-cultural groups at the city's largest holiday event! Looking fabulous were:


 

 * Saung Budaya (Indonesian)

 * Navatman (Classical Indian)

 * Incallajta NY (Bolivian)

 

Qualified Teaching Artists who register for the parade are eligible to be a part of the Community Engagement programs. Click here to sign up.

 

 

Sabor Flamenco

 

 
 

In each issue of STEPS!, we choose a volunteer to spotlight. We ask them a few questions to explain the magic behind

the Dance Parade experience.

 

Check out joining this amazing team and volunteering for 2016 by clicking here!

Hello Garbriel, Thanks for taking the time to speak with us about your background and volunteering for Dance Parade!
How did you first find out about Dance Parade?
I first heard of the Dance Parade New York 3 years ago. I just sorta hopped over the barricade and became part of the action.
 
What is your current role in Dance Parade, Inc?
I'm usually a member of the Dance Police, and this past year I worked at the Grand Stand during the parade.
What is your favorite style of dance to watch? to participate in?
My favorite style of dance? Jookin. Anything with really great foot-work. You know how some people have a foot fetish? Well, I have a foot-work fetish. Haha!
There's something about pitching in to make the world more wonderful that is so nourishing and our volunteers all can tell you it feels great to help out.  Ever wonder how you market and develop a mulitcultural dance extravaganza for an audience of thousands and make New York City rejoice? 
We are looking for: Production, Marketing, PR, Sponsorship and Development Professionals who love dance and diversity!  Find out more and join the "Decade of Dance" 2016 Volunteer Team by clicking
HERE!
 

Space is limited.

 

On Saturday, May 21 2016 get the best seat on the parade route as 10,000 dancers stop and perform in front of this year's Grandstand!  Watch 150 dance organizations be announced by our Emcee as they dance their way to Tompkins Square Park for DanceFest 2016. Bring your camera--there's no other event quite like this one!

 

$60 and $100 Grandstand tickets support the production of Dance Parade and DanceFest. $35 Earlybird tickets still available!
In this season of gratitude, we invite you to make a donation and help create memories that can last a lifetime!  As a 501(c)(3) non-profit organization, we rely on generous donors to make our the Parade, Festival and Dance Education programs possible.

Click here to pitch in with a 100% tax-deductible donation--Any amount will help and we appreciate your support - Thank you so very much!