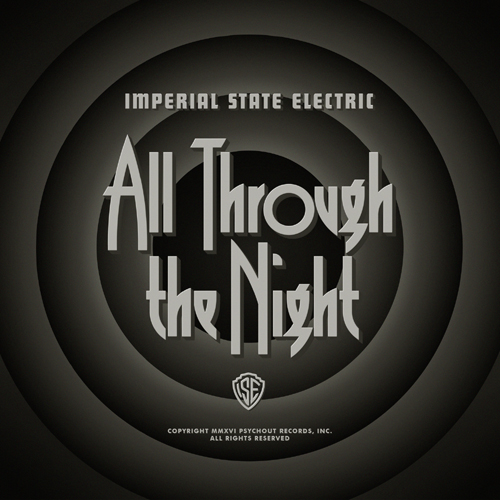 On tour:

22.09.16 Auster Club, Berlin, Releaseparty for the new album!
30.09.16 Nöjesfabriken, Karlstad (with Bombus)
07.10.16 Dirty Harry´s, Gävle (with Bombus)
08.10.16 KB, Malmö (with Bombus)
11.10.16 Gong, Turku
12.10.16  Lutakko, Jyväskylä
13.10.16 Tavastia, Helsinki
22.10.16 Arbis, Norrköping (with Bombus)
05.11.16 Götis Hotell & Kök, Fagersta (with Bombus)
26.11.16 Tivoli, Helsingborg (with Bombus)
02.12.16 Club Destroyer, Sundsvall


03.12.16 Sliperiet, Örnsköldsvik (with Bombus)
More dates to follow.


Heavy Tiger - Devil May Care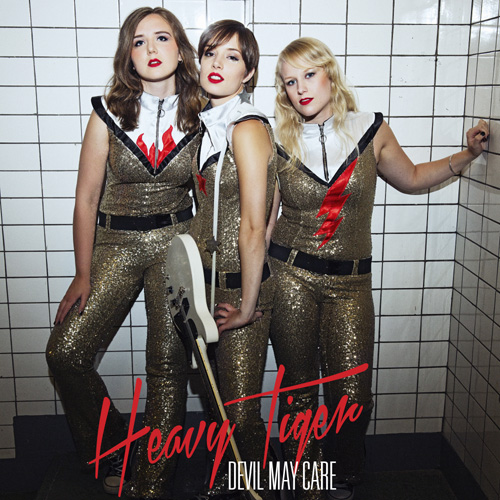 It's been two busy years for the Stockholm trio Heavy Tiger. Nearly constantly on the road. Touring all over Europe, making national television and even playing in Japan, as well as Vietnam, to the delight of their ever so growing fanbase over there. This spring however, after completing another European tour (this time with Backyard Babies), it was finally time to exit the tour bus in favour of writing new songs. The sequel to their debute album,
'Saigon Kiss'
, is in the making - and the band is ready to take it to the next level. It's time to begin the second chapter in Heavy Tiger's just started story.
So what's to expect from the Stockholm rockers? The first single from the album, entitled Devil May Care is written for Heavy Tiger by Swedish, former The Ark-frontman, Ola Salo. And we remember well how Salo with his Ark lined up hit after another. Devil May Care, this little Adam Ant-scented pop song, is no exception. Devil May Care will also be the bands first release on Wild Kingdom Records.
Many already proclaim them to be the prime live act around. Which isn't hard to understand. With their one of a kind blend of explosiveness, scenic presence, charm and stunning world class songs, these girls are a breathtaking experience on stage, leaving no one unaffected. By explosiveness here is not referred to pyrotechnics. Anyone who've been to their shows know those kind of tricks are unnecessary. 
Devil May Care is set for release September 30!




Strängen "The strings", perhaps best known as the frontman of Thunder Express and guitarist of The Hellacopters has his first single for Wild Kingdom out now.

 

The titel is "Bangatan", a song he wrote and recorded together with Björn Olsson 

(Union Carbide Productions, Soundtrack of our Lives, Håkan Hellström) 

 
Sound Pollution Distribution
Stora Nygatan 18
Box 2140