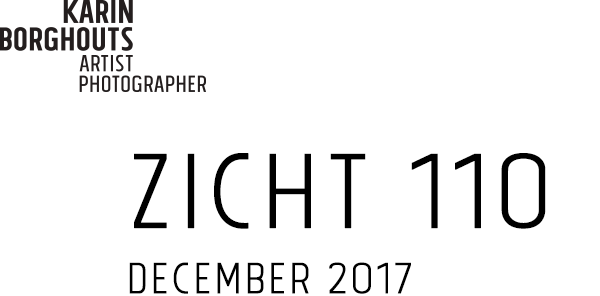 Series 'The house', 270 x 180 cm, UV-print on canvas © Karin Borghouts
Exhibitionview 'Vivre le lieu', curated by Marc de Roover, Ozenay, Bourgogne, France

AD NOCTUM IN CONCERTHALL BRUGES
Concertgebouw Brugge presents

two exhibitions

during the fifth edition of Brugge Foto 2017. 

'Ad Noctum' with Annelies de Mey, Karin Borghouts, Aurore Dal Mas and Zoë Parton.
Karin Borghouts shows the large photograph (270 x 180 cm) which has been exhibited in Ozenay (France) this summer.
The exhibition 'Ad Noctum' refers to the December Dance Festival, which is staged in Bruges at roughly the same time. The theme of the exhibition is darkness and obscurity. These have also been a great inspiration to Christian Rizzo, the curator of this year's December Dance Festival. 

 


Sammy Slabbinck presents a solo exhibition with a comprehensive new series of dynamic collages and prints.


Brugge Foto 2017
15 exhibitions within walking distance, featuring photos by established and fledgling photographers
Concertgebouw Brugge is meeting point for Brugge Foto 2017


Wed - Sun 2-6 pm (closed 24 and 25/12, 31/12 and 01/01): 8 euro
Museum De Lakenhal
has commissioned Karin Borghouts to photograph the

restoration and expansion

of the museum during the coming years. The construction of the new museum part will be realized by HappelCornelisseVerhoeven Architecten. The museum has closed its doors in May 2016 and reopens in 2019.

In the new exhibition halls a special presentation will be set up around the restoration and expansion with large photographic works by

Karin Borghouts en Marjan Teeuwen.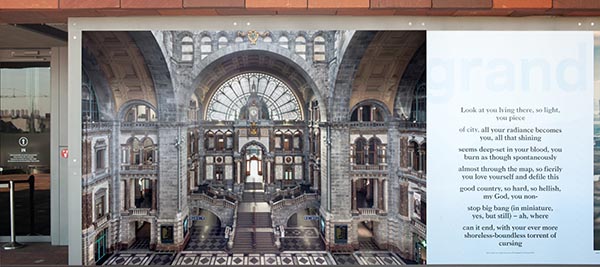 Exhibitionview MAS Antwerp Belgium, Central Station
© Karin Borghouts
URBAN PHOTOGRAPHER IN MAS ANTWERP
The exhibition 'Stadsfotograaf / Urban Photographer' brings Antwerp's many faces to the MAS Museum. Fifteen city photographers supply a diverse range of photos. Curated by Kaat Celis they create an unprecedented love letter to the city in all its manifestations.
With 9 large photographs by Karin Borghouts.
David Ameye

|

Jef Beirinckx

|

Karin Borghouts

|

Frederik Buyckx

|

Sanne De Wilde

|

Jasper Léonard

|

Charlotte Lybeer

|

Sigrid Spinnox

|

Davy Van Laere

|

Stany Dederen

|

Sacha Jennis

|

Dieter De Lathauwer

|

Myriam Vertenten

|

Lara D'hondt

|

Ksenia Galiaeva.

Catalogue 'Stadsfotograaf/Urban photographer' available (25 euro).
Stadsfotograaf
/ Urban Photographer
A series of photo artbooks about Antwerp, historical city and port in Belgium, are published at the initiative of art lover and collector Ronny Van de Velde. The extraordinary big photobooks are of a very high quality and printed in Belgium. Karin Borghouts got the commission to photograph the center of Antwerp in interiors, buildings, streets and squares as an answer to the early photographs of Edmond Fierlants made in Antwerp in 1860.

'Antwerpen Stad Verbeeld' by Karin Borghouts
368 pages - 39,90 euro - nearly sold out - ISBN 978-94-9181-966-7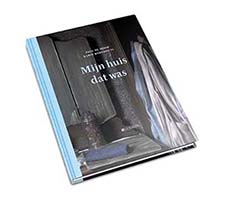 Paul de Moor wrote a book 'Mijn huis dat was' about decreasing memory in response to the photos of the burned parental house of Karin Borghouts. With 24 photographs of Karin Borghouts from the series 'The House'.

Mijn huis dat was
72 pages - 19,95 euro (Dutch) ISBN

978-94-9181-931-5

ZICHT

is a monthly newsletter of Belgian artist photographer Karin Borghouts.
She is working on her own projects and on commissioned assignments by museums, art and heritage institutions, architects, publishers and city councils.
You can subscribe to ZICHT on the homepage, scroll down.


2017 Copyright Karin Borghouts/SOFAM