TENET: THE WORD THE INDUSTRY NEEDS TO HEAR
MULAN UK PVOD PRICED AT £19.99
…AS LABEL HEADS TO FESTIVALS…
MASTERS UNVEILS NOVEMBER SLATE…
…WITH STRONG GENRE LINE-UP
UNIVERSAL HITS THE HIGH NOTES
FOOTSOLDIER RETURNS AGAIN
TRAILERS OF THE WEEK
---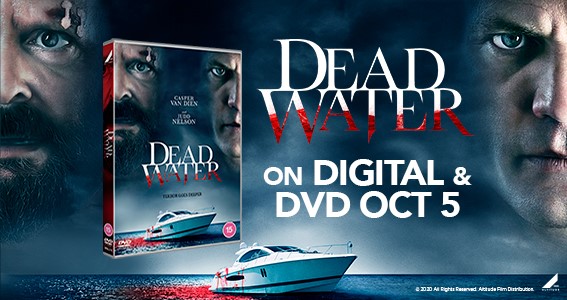 ---
If you can't read this n

ewsletter or see the ads, please click here.
It's the week that everyone in the home entertainment and wider film industry has been waiting for – the one that saw Tenet, Christopher Nolan's much-hyped and much-delayed blockbuster arriving on UK cinema screens. The film landed with an accompanying weight of features, four and five-star reviews and thinkpieces about the future of cinema. For the home entertainment industry, like the theatrical business, its success is crucial in not just encouraging people back into cinemas – and providing a launchpad for home ent releases – but in providing a roadmap for how to launch a blockbuster in the current climate. Home ent needs its success, and although its release is some time away, it at least provides light at the end of the tunnel, particularly when there are noises from retail about there not being enough biggies to warrant the space for the category in stores in Q4. And it's so far so good, in terms of there reviews and the buzz around it. And while there's no box office data yet – there are no flash figures, although reports are due on Monday – anecdotal evidence, certainly from conversations we at the Raygun have had with cinemas on Twitter, suggests the film is putting bums on seats. We were responding to a spurious piece in The Guardian (of course), which followed its first two-star review of the film (a shocker) with a piece where a journalist reported that cinemas on its opening day didn't look that full, as well as doing Vox pops with people going to get their lunches. The Rio Cinema in Dalston, east London, told The Raygun: "Sold out at The Rio for the evening!" The Luxe Cinema in Wisbech added: "Our occupancy rate on daytime Wednesday opening shows was way above the pre-lockdown norm. Running at around 80 per cent.
There wasn't a stampede though, just a mindful, orderly bunch of awesome guests arriving at the set time and enjoying Tenet." Oh, and for what it's worth, the film is amazing, the setpieces are stupendous and it really is an experience. What's more, everyone is going to want to watch it again and again, to catch the detail and work it out further. Although maybe we didn't enjoy it as much as Tom Cruise, who went to the BFI IMAX just after us and helped out with the promotion of the film…
Meanwhile, also pushing behind Tenet's has been the ongoing campaign put together under the guidance of trade organisation Cinema UK, as reported here last week in the newsletter The initiative is aimed at reminding the public about the joy of seeing films in the cinema, and this week our industry's trade body BASE has put its weight behind the campaign with.a message of support for the campaign. Liz Bales, chief executive of BASE and The Industry Trust for IP Awareness said: "Cinema remains the heartbeat of the film sector, both as the first and most-immersive way for audiences to experience films, but also as the critical component in the effective set up of the transactional Home Entertainment category. The reopening is a warm and welcome return which we hope will bring some light to the exceptional challenges our colleagues across exhibition and distribution continue to navigate. The proactive safety measures from exhibitors and the UKCA, alongside the Love Cinema audience campaign driven by Cinema First, show exceptional collaboration and vision for a strong re-emergence for the sector."
£19.99. That's what the future will cost consumers after Disney announced that would be the price per subscriber for its premium vod release of Mulan. The US price equivalent is $30 for the film. The consensus of opinion – if there ever is one online and particularly on social media – is that that is great for families, less so for singles forking out to watch it on their own. The truth is, few know yet what the impact will be, how high the take-up will be, but it is clear that Disney's strategy is going to be keenly observed by all from September 4. Todd Juenger, an analyst at US company Bernstein said: "Certainly, $30 for a family is significantly less expensive than it would cost to take that family to see this movie in a theatre. On the other hand, the marginal cost of watching some other movie on Disney+ or Netflix is 'zero.' Or framed differently, a consumer could receive almost a half-year of Hulu SVOD ad-supported, or Disney+ at the annual discounted rate, for the same price as watching Mulan once."
If it's the last Friday of the month, then it's time for the Arrow Video imprint to announce another batch of forthcoming titles and so on the afternoon of August 28, the label unveiled its November titles, including more 4K Ultra HD releases as well as the usual strong genre fare, which takes in both high profile controversial titles – not least the once almost-banned David Cronenberg's Crash – as well as less well-known titles that will not only appeal to the imprints hardcore devotees, but also receive the kind of boost and interest that only appearing under the Arrow Video banner can provide/ .The company's head of marketing Mike Hewitt said: "Following the great success of our first two UHD releases over the last two weeks (Pitch Black and Flash Gordon in the US), we're really excited to today announce our next wave of physical UHD releases for November this year. Joining the previously announced UHD release of Cinema Paradiso on our Academy label are two releases from two incredible maverick directors – David Cronenberg and Abel Ferrara. Featuring a stunning cast, including Christopher Walken and Laurence Fishburne, King of New York is an explosive classic that looks stunning in this new director-approved 4k restoration. Equally, the controversial and transgressive film Crash has been given a superb uncut 4k restoration, supervised by Cronenberg himself in this Limited Edition UHD and Blu-ray release. Both releases will be packed with both archival and new extra features. Also joining our November titles, we also have the fantastic limited edition four-disc He Came From The Swamp: The William Grefe Collection, bringing together seven of Grefe's more outlandish feature such as Sting of Death and Mako: Jaws of Death, plus also great extras-packed Blu-ray releases of hilarious comedy Lake Michigan Monster and Japanese biker movie, Burst City." November's already announced Arrow Academy titles include another UHD title in the shape of Cinema Paradiso, alongside The Sheltering Sky Blu-ray,
Meanwhile, Arrow is keeping itself busy this weekend, appearing at some of the weekend's digital festivals and online events. It's sponsoring Arrow Video FrightFest (as the title suggests and there's activity around here. Mike Hewitt said: "We have a Live Podcast on Monday at 12pm as Sam Ashurst and Dan Martin will be talking to some Arrow staff, including James Flower, who has recently produced some of our huge releases recently including Gamera: The Collection, Pitch Black and The Game. It can be watched free via FrightFest's Eventive environment, or via our Facebook and Youtube channels."
Also on Monday, Hewitt himself and Arrow's Louise Buckler will be appearing on a panel at Fantasisia festival for "a discussion about Boutique Video Labels and Film Festival Communities in Pandemic Times". More over here.

Lastly from Arrow, it's also been supporting the horror community during lockdown. Mike Hewitt explained: "We've just announced the Short Film winner for our recent Horror Lockdown competition (in association with Celluloid Screams), judged by Justin Benson and Aaron Moorhead. The winner of £3,500 cash prize was James Cookson in the UK for his 90 second short TOYS. Audience vote went to Ethan Evans, also from the UK for his short STAGNANT. Both are really good! You can see the winners and Aaron and Justin's comments here."
---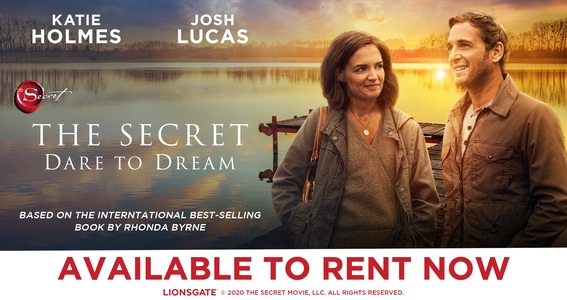 ---
More forthcoming title news now and Eureka and its Masters of Cinema imprint were among those announcing this week, revealing titles due up in November from the imprint. As ever, the company's Marcus Garwood talks us through the selection. He said: "The long winter month of November will be no trouble at all this year as we have a stunning batch of releases to keep you more than occupied and satisfied (especially if you are a fantasy, sci-fi or horror fan). We kick off with Paul Leni's 1924 black and white silent fantasy horror creeper Waxworks [Das Wachsfigurenkabinett]. Leni's final film before heading out to Hollywood to bring us such classics as The Man Who Laughs (also available on Masters Of Cinema) Waxworks [Das Wachsfigurenkabinett] is a pure example of German expressionism. As there is no surviving original negative of Waxworks , this newly restored edition—a joint effort by the Deutsche Kinemathek and Cineteca di Bologna, L'Immagine Ritrovata (with funding from the German Commission for Culture and the Media)—is composed of contemporary prints and additional film materials from archives around the world. The finished article is presented as a 2k restoration, housed in a limited edition O-card slipcase with a wealth of sumptuous extras including two newly created scores, by Ensemble Musikfabrik; and composer Richard Siedhoff."
Marcus Garwood continued with Eureka and Masters of Cinema November slate, saying: "Staying with Masters Of Cinema, we continue with the first of two releases this November from Influential Japanese film director Ishirô Honda (aka The Father Of Godzilla). 1961's Mothra is up first, making its UK debut on Blu-ray here in the UK. Radically different to every other monster movie that had come before it, Mothra is a true classic of the Japanese Kaiju monster film genre. The limited edition Masters Of Cinema set is enrobed in a hardbound slipcase and contains a reversible poster featuring the film's original US and Japanese poster artwork (both of which are amazing), along with a 60-page perfect bound booklet. Finally It's double bill Ishirô Honda time next as we present 1958's The H Man and 1959's Battle For Outer Space in a combined Masters Of Cinema two-film set. The H Man is a tale about a mysterious radioactive liquid which dissolves people into indestructible blobs of gooey body melting horror; while Battle In Outer Space pits planet earth against beings from another planet hell bent on our destruction. Both films are classic cult Japanese sci-fi gems which simply can't be missed. The set is wrapped in an O-Card slipcase featuring brand new artwork by Darren Wheeling."
Also announcing in recent weeks has been Network, with the independent following up on the high success of the original adaptation of The Woman In Black (as reported here previously) by revealing its titles due out in September. First up is The Arsenal Stadium Mystery, which features the Gunners' 1938/39 team playing themselves after a mysterious set of events at their stadium (we'll decline the open goal for a football-based joke opportunity here), on September 7, and Network's Juan Veloza talked us through this and the rest of the company's September titles, saying: "We are thrilled with the addition to The British Film collection this September of The Arsenal Stadium Mystery, a crime thriller starring the real late 1930s Arsenal team and an exceptional performance from Leslie Banks. Followed by Not Now, Comrade a rowdy 1970s British comedy starring Leslie Philips. An HD upgrade of the very popular Cold War drama Ring of Spies and finally our in-house HD restoration of 1966's crime caper Maroc 7, also starring Leslie Philips."
Out on Monday August 31 is The High Note, due on DVD via Universal, with the release following on the heels of a PVOD outing in the early summer. The film stars Dakota Johnson as a singing diva's PA, with Ice Cube the manager of the singer, Grave (Tracee Ellis Ross). Commenting on the film, Universal's Emily Evans said: "The High Note released on PVOD back in May. Our Home Entertainment marketing campaign is focusing on the feel-good factor of the film. We are showcasing the great cast and reviews in all of our creative and promoting this as the perfect film choice this bank holiday. From a PR perspective, we are running a press office campaign, which includes talent interviews and competitions with relevant outlets. Competition prizes include superstar bundles which includes copies of The High Note, Yesterday & Dream Girls."
Rise Of The Footsoldier has been one of the true home entertainment success stories of the past decade or so, with the original tale of hooligans turned gangsters, with requisite amounts of birds, drugs and violence providing the perfect template and spawning a series of successful sequels, with the range selling more than 1 million units on Blu-ray and DVD. Now the franchise us returning, with plans announced for the next film in the series, Rise Of The Footsoldier: Origins. Two executives who have oft been quoted here on The Raygun are serving as executive producers – Signature's Marc Goldberg and Elizabeth Williams will work on the film ahead of the company releasing the film in the UK when it's completed in 2021. The team of familiar faces – director Nick Nevern, producer Andrew Loveday, stars Terry Stone and Craig Fairbrass – will be on hand, joined this time or the fifth outing by Vinnie Jones. The film will effectively prequel the previous instalments, explaining the gang's rise to power. Commenting on the film, Andrew Loveday said: "We are thrilled to have Vinnie Jones on board this unstoppable franchise. His entrance to the series will elevate the film as we introduce a new character into the iconic story, Bernard O'Mahoney." Vinnie Jones added: "I'm excited to be part of the Footsoldier story. The script is excellent, and the filmmakers have done a great job. I'm looking forward to being part of the final instalment of the series. I love working on independent pictures and I'm sure the 5th film will prove to be as successful as the previous."
---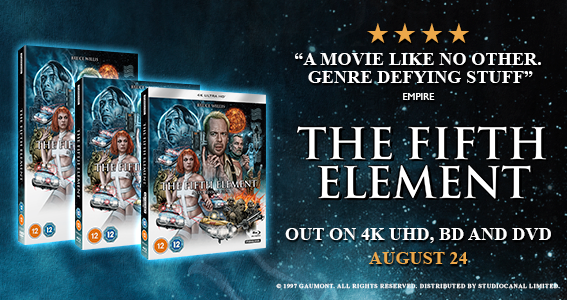 ---
"Following Universal and AMC's agreement to allow digital title release after only 17 days in cinemas, and Disney's move to release Mulan onto streaming service Disney+ for a US$30 fee in select markets, many have questioned the future of traditional theatrical distribution. But as the studios adapt to new models to distribute their titles, and as the sector seeks to rebuild after lockdown, what will be the impact on overall revenues?
"Ampere has sought to model various scenarios around a mid-tier movie release across its lifespan, comparing the market in 2019 to the one we anticipate in 2021, looking both at total revenue generated across multiple platforms and the studio's share of that. In our model, a mid-sized title that in 2019 would have generated $247m lifetime revenue for the studio is now likely to generate $216m, a drop of around 13%. These losses will make it imperative that studios continue to experiment with different release strategies to generate higher revenues for their upcoming releases."
Ampere Analysis has looked at different revenue models for films worldwide in a post-Covid 19 world and come up with some interesting figures. You can see it all here.
Last week we talked about Host, the Zoom-based homegrown horror flick that has been wowing audiences on spooky svod service Shudder, And now the team behind the film have joined forces with Studiocanal for a feature outing. Director Rob Savage and producer Jed Shepherd will work on the feature, which is aiming to be "The Conjuring behind bars". Savage told Deadline: "melding of the prison escape movie and the haunted house movie, in which a group of women who stage an unsuccessful breakout attempt discover a secret room that unleashes a dark presence that marauds the halls at night. The film will have a claustrophobic quality akin to The Descent." Before this, Savage has a not-quite-sequel to Host, which could air on Shudder. He added: "We want to keep up the momentum from Host," he tells us. "It's not a conventional sequel to Host, more of a follow-up film. If Host was about the horror of lockdown, this is about the fear or going back outside, of the world reopening. It won't have a conventional development process so we're putting the gas on it now and we're in talks with various industry partners about it." Shudder is likely among them.
Superhero news and DC continues to flesh out its forthcoming films after its big event last weekend, latest is The Batman, the film which will se Robert Pattinson debuting as the Dark Knight. Latest to join the cast is the excellent Barry Keoghan, most recently seen in the excellent Calm With Horses. He;'ll play a Gotham cop, joining the cast of the due to start shooting again film that includes such names as Zoë Kravitz, Paul Dano, Colin Farrell and Andy Serkis.
Remake news and back on the block again is The Nutty Professor. The story has proven to be a hit with Jerry Lewis and then Eddie Murphy in the titular role, with producer James Vanderbilt picking up the rights to the story and planning a third tale of the nerdy guy who creates a potion that turns him into a hunky hero… No further news on who will star or where it will land…
Follow us on www.twitter.com/theraygunæ
On the way from Lionsgate…
Grindhouse influenced Red Band due in November…
Due to play at a truncated LFF
You're on The Raygun newsletter mailing list, which has been running for eight years, because you requested it, have been recommended to us or sent us emails. You can unsubscribe at any time, if you're daft, using the link elsewhere or by emailing as below. But of course, you don't want to do that, do you? We don't share your information with anyone else, we don't like cookies and we're the good guys. We care because you do…
To subscribe to The Raygun newsletter, please email
info@theraygun.co.uk
with subscribe in the subject matter
To unsubscribe, email

info@theraygun.co.uk

with unsubscribe in the subject
For editorial or advertising queries, contact

tim@theraygun.co.uk