BASE LAUNCHES MEGA PROMOTION…
…TWO WEEK PLAN TO DRIVE DIGITAL
OBVIOUSLY SHARES ITS WFH STRATEGY…
MUBI HEADS TO THE LIBRARY
ANIME LAUNCHES ONLINE FEST STREAMER
LOCKDOWN PROVIDES PR BOOST…
…AS HOME ENT REPLACES THEATRICAL
FILM STORIES GETS PHYSICAL
SIGNATURE REVEALS Q3 SLATE…
AND HEADS TO NEW YORK WITH WOODY
SOMETIMES IT SNOWS IN MAY
SECOND RUN'S JOURNEY TO STORES
NETWORK'S NEW BRITISH TITLES
AT THE MOVIES
TRAILERS OF THE WEEK
---
---
If you can't read this newsletter or see the ads, please click here.
One certainty during the lockdown – which has been uncertain for many around the home entertainment and wider film industry – is that digital is experiencing rapid growth, whether it's in subscription video on demand or TVOD or EST. And trade organisation BASE is this week launching an initiative to try and turn more people in to the delights of digital. The move follows on from such events as the BASE and DEGI-backed Mega Movie Week, with the idea coming from subsequent conversations about how to further grow digital and drive audience engagement. Explaining the thinking behind the campaign, BASE chief Liz Bales said: "With homes across the country engaging with digital – a fact endorsed by the sharp increase in transaction that's been witnessed since lockdown commenced – it was agreed among the BASE/DEGI digital subgroup that we have a clear opportunity to educate those who have yet to turn to digital while they are, to a large degree, deprived of other entertainment options. As such, utilising member insight that encouraged a fresh approach to consumer messaging, focusing much more on the recency, flexibility and immediacy inherent in digital transactional, we have instigated a campaign that launches this weekend across Facebook and Instagram. Targeting older non-EST transactors, the campaign features digital carousels that signpost key releases while conveying the simplicity of transaction. The creative then links out to a new landing page that expands on the script while also providing a clear route to a user's digital retailer of choice."
So what of the campaign itself? BASE chief executive Liz Bales outlined the work behind it, saying: "The campaign will initially run for two weeks, having been planned explicitly as a response to the current situation. Supplemental to broader category and member-led activity to drive digital, it's also a testament to the digital subgroup's ability to coalesce around an opportunity to deliver a positive message to audiences eager to remain entertained in such trying times. The results of this campaign and our onward plans to further drive digital will be shared in due course." You can see more here and here
---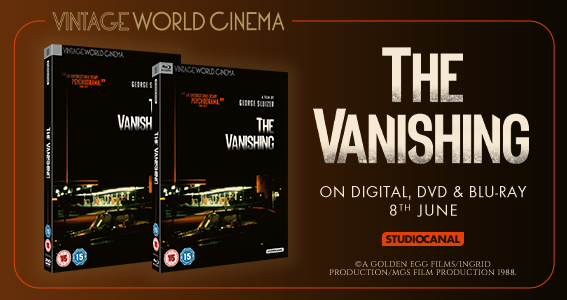 ---
Much of the activity has been created by Obviously Creative, the agency based on the fringes of the metropolis that works across entertainment. As we outlined as the lockdown began, Obviously moved swiftly to set up remote working and its work with this initiative highlights how relatively smoothly the transition has been. The company's Alex Carter said: "Shared thinking, communication and experience has proven to be the foundations of our successful remote working. Screensharing replaces the 'glancing over the shoulder' ensuring work is effective and on brief. Collaborative video conferencing stands in for brainstorms. Adapting to technology means our client services team deliver as effectively as sitting in the same office. Live google documents, Trello boards, Team calls and successful server access and archiving means we have not only weathered the storm, but adapted to new challenges, unexpected briefs and delivered proactive proposals. And Zoom huddles ensures the whole team see the bigger picture. Addressing all our challenges head-on creates energy which empowers our team to adapt. Where some traditional agency work has dropped away through changes across the industry (releases delayed, productions on hold, festivals cancelled), new types of projects have flowed into the agency forcing us to reconfigure our thinking in positive ways. This has lead to further, new opportunities and even new clients. It has also highlighted opportunities to create new initiatives that has led to philanthropic endeavours and potential growth possibilities for the future of the agency. Our internal brief to stay alert and stay visible has served us well and has offered us a new perspective on how to support our client partners whilst retaining a vibrant, forward-thinking agency culture."
As well as ensuring the wellbeing of its staff all times, with the kind of Zoom activity that has become commonplace nationwide, Obviously Creative has launched a charity initiative that it has developed separately from its work for BASE and other industry clients. It furthers the concept behind such ideas as the clap for carers and is aimed at supporting health workers and services well into the future. As the company's Alex Carter explained: "We started looking for ways to give back in any way possible to help support and remember those keeping us safe. We developed Thankful Hearts, a COVID-19 remembrance and fund raising initiative to help support and ultimately remember the NHS and care workers during the global pandemic. With support from agency friends and partners, the vision was inspired by the rainbow symbol, currently displayed the length and breadth of the country in windows and gardens as a gesture of hope, solidarity and support for our key workers. The objective is to create something with more meaning and longer lasting resonance. Tapping into the team's understanding of consumer habits and knowledge from working with our client partners, we applied our extensive campaign brand experience to develop a symbol and supporting strategy that resonates, captures and represents the time we're living in. The long-term goal is for it to be an annual remembrance. The nearest example being the poppy symbol. Something that is never forgotten and gives thanks by remembering and coming together through shared memories and thankfulness. The mission statement of the initiative is: When the clapping stops, and the rainbows disappear. What lives on are our Thankful Hearts." You can visit the website here, use the hashtags #NHSThankfulHearts and #ThankfulHearts and see Facebook, Instagram and Twitter here.
Digital, streaming and all sorts of video on demand stories have been dominating many conversations in recent weeks, and there's been more big announcements this week. Chief among them was MUBI, a service we've ben enjoying loads during the lockdown. As noted previously, the service has, like many of its contemporaries, seen major growth, as evinced by some of the figures shared with The Raygun this week – the curated video on demand service saw 65 per cent subscriber growth in Q1 (Jan-Mar 2020) compared with the previous quarter at the end of 2019, and moving into Q2 in April, it broke UK viewing records for MUBI, with views up 60 per cent month on month. And now it has added another string to its bow with the launch of MUBI Library. The offering sits alongside its Now Showing section of 30 films and sees titles previously featured on the service being made available for members. So films that have been up there for 30 days can be viewed again, with the selection taking in big MUBI hits and exclusives such as Portrait Of A Lady On Fire and The Souvenir, as well as titles from such big arthouse and cineaste names as Jean-Luc Godard, Dario Argento, Satyajit Ray, Chantel Akerman, Federico Fellini and Michelangelo Antonioni. You can see the full listing here.
---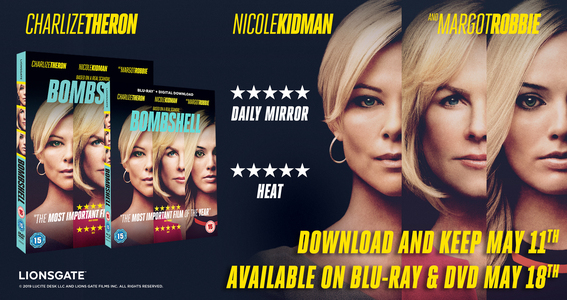 ---
And there's been an interesting launch from the independent sector as Anime Limited is set to kick off its festival-style streaming offering Screen Anime on Monday May 25. The offering, for £3.98 a month, or £39.98 a year, is a curated online film festival, with hand-picked titles appearing monthly. Each month will see viewers being given four films and a TV series to watch over the next four weeks, with the service then being updated. It will include premieres as well as classic titles, with bonus content, and additional community initiatives, such as watchalongs and other social elements. Annual subscribers will get further benefits. It joins Anime Limited's existing home entertainment library and ongoing releases and, as the company's Andrew Partridge explained: "Ever since founding the annual Scotland Loves Anime Film Festival, showcasing the best in theatrical anime has been a passion for me but how to keep doing that during this ongoing global situation we find ourselves in? The answer was to take the film festival experience online and at the same time address a gap we recognise from fan feedback in how theatrical anime is released to date." He said there would be further additional elements added as Screen Anime progressed, saying: "There are so many ideas we are excited at bringing to folks through Screen Anime over the coming months and I for one can't wait to talk about them!" You can see it here.
One positive side effect of the lockdown has been the interest film reviewers, journalists and the like have been giving to home entertainment. The press has been turning its attention to all forms too, from streaming to physical. Among the most notable has been Mark Kermode and Simon Mayo launching their own Home Entertainment Service show on BBC4, now up to its second episode (and on the iPlayer. At launch, Kermode said:"There's no question that television drama is giving cinema a run for its money. Indeed, the lines between the two are becoming increasingly blurred, with the best writers, directors and actors proudly working in both areas. So it seemed like a natural step to start looking at premium streaming shows. And as someone who is rather late to this party, I can't wait to get started!" Mayo added: "It's true that we have no studios, no make up and no haircuts but we will have all the most exciting home entertainment available."
One distributor we chatted to highlighted the fact that the closure of cinemas meant they got more column inches. They said: "We've been getting a lot more exposure for our home entertainment releases, with people like Kermode and Mayo focusing more on home entertainment. We released one title recently and it was reviewed absolutely everywhere. The lockdown has been great in that sense." Internet-turned-print editor Simon Brew, the man behind the excellent Film Stories magazine concurred, saying: "With cinemas shut, it doesn't mean the fire for film has gone out. Quite the opposite: from stand-up comedians to professional critics and plenty in between, film conversation on social channels has been vibrant and diverse. Long may it continue to be so."
Talking of Film Stories, the magazine is set to return after a brief lockdown-enforced suspension – the next issue of the print magazine is due at the end of next week, go to its website for more details. We urge you all to get behind it, from buying it as individuals, though to advertising as distributors, because it really is worth supporting a publication that supports our industry so wholeheartedly. If you don't believe us, check out this excellent feature here, where Simon Brew talks about the need for physical media in a streaming world. As he noted in it:"There remains something really rather special and reliable about the age-old physical release. That, assuming you store your discs properly and keep them in decent nick, you're never going to have a problem of buffering, waiting for an internet line, of edits being made to newer releases, and of someone in an office thousands of miles away reducing the quality of your film's picture quality at the touch of a button."
---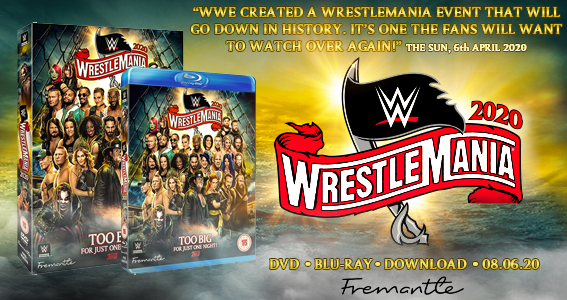 ---
For those who may not know what day of the week it is, let alone what month we're in, let's put everything into a release perspective. And this week we've started talking to distributors about Q3 releases, which must mean we're nearing the end of May, with only June to go before the third quarter kicks in. One of the key companies we've been chatting to, via Zoom, obviously, is Signature. The company has had arguably less issues with the lockdown than many of its contemporaries – it's already well versed in the art of releasing premium video on demand titles and has experience of dealing with all kinds of different release models. It gets off to a flying start in July with high stakes thriller Inheritance (VOD/EST), starring Lily Collins and Simon Pegg, the latter almost unrecognisable in this dark role, which features what Signature said is a "tour-de-force performance". Signature's Emilie Barra said: "Both stars have huge social media followings which we can utilise, it's got a great supporting cast with the likes of Chace Crawford and this has a real pedigree." On the same day and same formats comes Burden, a based-on-a-true-story tale of redemption in the deep south of America. It too boasts an all-star cast, including everyone from Forest Whitaker to Andrea Riseborough by way of Tom Wilkinson. "It's the perfect storm in terms of all the elements that our breakout films have," said Barra, "great reviews, great festival buzz (it won the Sundance audience award), a great cast and most importantly the true story angle. We've had great PR results from this kind of true story with the likes of Kursk, Escape From Pretoria and Mr Jones." A week later, July 13, there's wizardry and action in Arthur And Merlin. This sword and sorcery tale with knights and blades aplenty is another of Signature's own productions, following in the wake of the likes of The Courier and Final Score and adding another string to its bow. The presence of Game Of Thrones star Richard Brake gives it even further appeal to fantasy fans. Also on the same date, there's a more gentle British tale in the shape of homegrown romance Masters Of Love. Signature is keeping up the additions to its collaborative FrightFest Presents imprint,, with the release of the "Strangers meets Don't Breathe-style" Open 24 Hours (July 20, EST and VOD). Also on July 20, comes pugilistic picture American Fighter, which has a Rocky feel to it as a US immigrant gets involved in the world of illegal fighting. Signature's Emilie Barra said: "It's got brutal and excellently choreographed fight scenes right from the start."
A key title from Signature spanning July and August (it's on EST and DVD/Blu-RAY on July 27, and VOD a week later) is A Rainy Day In New York, the latest from Woody Allen. It marks another feather in Signature's cap after acquiring the latest all-star offering from the comedy veteran. The presence of the likes of Timothee Chalet and Selena Gomez widens its appeal beyond traditional Allen fans too, pulling in a younger demographic. Shifting gears towards high concept action (think X-Men meets Chronicle) and Mortal, from the director of Trollhunter lands on August 3 on VOD and EST and on August 24 on DVD. August 10 sees the kind of family animated title that Signature has made its own in the animated animal offering Sheep & Wolves: Pig Deal (VOD and EST). Diablo/ Race Fast (August 10 VOD and EST, August 24 DVD) is the perfect high octane actioner that will keep Fast & Furious franchise fans satisfied until the next outing, while nestling between those two dates is Message Man (August 17, VOD and EST), another strong genre contender that has elements of The Punisher and John Wick. All Nighter (August 24) is an odd couple road movie/comedy starring JK Simmons and Emile Hirsch. And at the end of August, just when the country is sweltering, Signature will be cooling things down with arctic - based on a true story - tale Centigrade. Into September, starting with Endings, Beginnings, a sizzling love triangle drama starring 3 of the hottest Hollywood stars out there: Shailene Woodley (Big Little Lies), Jamie Dornan (Fifty Shades franchise) and Sebastian Stan (Avengers franchise) out on September 4 EST and VOD on the 14th. Tough thriller Bulletproof (September 7 VOD and EST, September 14 DVD) is one of those hugely commercial gritty cop tales while more genre fare is on offer in another FrightFest Presents offering, Two Heads Creek. Flight Of The Conchords star Jemaine Clement stars in SXSW selection I Used To Go Here (September 14 VOD and EST). Veteran Martin Sheen heads up the cast in cautionary big business tale The Devil Has A Name (September 21 VOD and EST) which sees Edward James Olmos on the other side of the camera as director. The Tunnel (September 21, EST and VOD) is a disaster movie, while Repression (aka Marionette - September 28, VOD and EST) is homegrown horror a la Hereditary. And, of course, it wouldn't be a Signature presentation without Olga Kurylenko, who's turned up in a raft of titles from the independent, including its own production The Courier, and she stars in the September 28 VOD and EST release the Bay Of Silence alongside Brian Cox and Claes Bang, the latter most recently seen starring int he BBC's production of Dracula.
---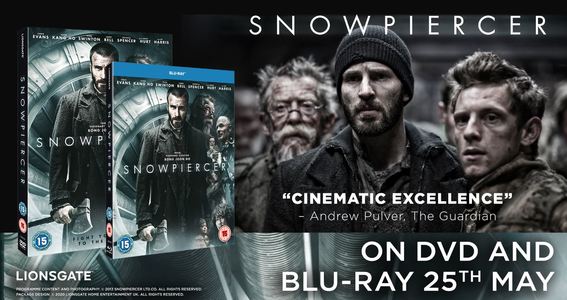 ---
One key release due on Monday, certainly in terms of physical, and definitely one for film fans, is Snowpiercer, Bong Joon-Ho's epic dystopian tale of a train circling the globe after an environmental apocalypse. It comes during a busy time for the director, with the TV series of Snowpiercer starting on Netflix, and Parasite making its way to physical formats on June 1. It's been a long time coming – more than five years, but, as Lionsgate's Katy Machin said: "Monday finally brings the long-anticipated home entertainment release of Snowpiercer. We're very excited to bring the DVD and Blu-Ray to UK consumers, just in time for Father's Day - a perfect bundle buy with multi-Oscar winning Parasite. We have been supporting the release with an extensive PR campaign targeting fans of cult sci-fi, the star-studded cast, and director Bong Joon-ho. We've already achieved some great press placement and positive sentiment, including a feature live on Vice i-D, online reviews across a wide range of outlets and interviews by The Guardian and UniLad with Ewen Bremner."
Also arriving on Monday is another title from one of our favourite companies, Second Run. It is releasing Distant Journey, another title to add to its excellent range of Czech films and other world cinema. Commenting on the release, the company's Chris Barwick said: "It's a great honour to release for the first time anywhere Alfréd Radok's remarkable 1948 film Distant Journey - and in a stunning new 4K restoration by the Czech National Film Archive. It screened at the 2020 Berlin Film Festival, just before the COVID-19 outbreak took hold. It was one of the very first narrative films to address the Holocaust, and remains one of the best and most powerful."
---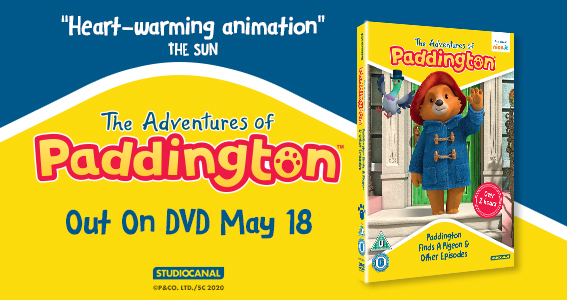 ---
More announcements and one from Arrow Video, which has revealed its key July release and, moreover, added another title to the raft due from the impressive George A Romero catalogue, giving its full treatment to another of the late director's classic horror tales. Here's the company's Mike Hewitt on its next biggie. He said: "From the minds of George A. Romero and Stephen King, we at Arrow are proud to finally bring one of the best horror anthologies to the UK shores, with our announcement of two Limited Edition SKUs of the 1982 classic Creepshow 2. Due for release on July 13, we engaged with our fanbase on Social Media two weeks ago to run a poll to finalise the colour variant for the Arrow Webstore exclusive. With 1000s of votes received, the teal version won out over the yellow, and this SKU is now live on the site and selling fast. We also have a beautiful blood red Limited Edition, available from all key retailers, and also limited in numbers."
And further reveals have come on social media and beyond from other important independent imprints. Network has revealed its June slate, with more wonderful underrated British classics arriving, and more too. The company's Oteri October said: "From comedy to melodrama, June sees yet more new additions to our popular The British Film imprint. Firstly, Lady Godiva Rides Again is a classic '50s comedy starring Dennis Price and Stanley Holloway, alongside an exceptional supporting cast that includes Kay Kendall, Diana Dors and George Cole. Looking On The Bright Side is an early '30s musical romance starring Lancastrian favourite Gracie Fields. Baby Love: a controversial '60s drama featuring the big-screen debut of both future Hammer and Confessions... star Linda Hayden and BAFTA- and Emmy award-winning director Alastair Reid. …and finally, Bitter Springs, the final Australia-filmed production from Ealing Studios starring Chips Rafferty and Tommy Trinder.
Also unveiling more, is 101 Films, which has another addition to its excellent Black Label imprint due on Monday and has further unveiled another slice of classic horror due to arrive on the label. The company's Tim Scaping said: "Following the huge success of our Phase IV release, and with 90s sci-fi Screamers out on Monday, the new additions to the 101 Films Black Label are as strong as ever, so it's fantastic to maintain the momentum with this week's announcement of an overlooked 80s classic. The New Kids, a 1985 horror-thriller from Friday the 13th director Sean S. Cunningham, features James Spader in a particularly memorable, villainous role, and hasn't had a UK release since a 1988 VHS under the title 'Striking Back'. We were lucky enough to secure new interviews with the director, and writer Stephen Gyllenhaal, for inclusion on the disc, and they provide some really enlightening and entertaining memories from the film's production. The New Kids is released on June 29, and we're looking to maintain a one-a-month Black Label slate for the rest of the year, with some really exciting titles lined up.
"We found that people's attitude towards SVoDs has changed in general: 26 per cent of people reported being more willing to consider subscribing to online video services than before the current crisis. The appetite for fresh entertainment during lockdown, when content from traditional channels has been exhausted, along with increased demand for TV content at all times of the day, and the importance of escapist TV, are contributing to consumers re-evaluating SVoD services.
"Looking at the number of people who have acted on this, overall, 18 per cent of people have tried or subscribed to a new SVoD service since lockdown, with the main reason for taking up a new service being that they are watching more TV content in general. However, other factors are also clearly at play; SVoD services are increasingly turning to originations and exclusive content to differentiate their offering in a crowded market, and content quality and exclusivity is an important attraction to around a third of consumers. As well as this, the flexibility of à la carte, unbundled subscription combinations, which provide a potentially cheaper option than traditional pay TV, is something to which consumers are likely to become increasingly attuned in the medium to long term.
"Our survey indicates that 1.6 million people have already subscribed to the new service in the UK (including those currently on the one week free trial), and 85 per cent of subscribers say they intend to continue subscribing after the current crisis is over. A further 13 per cent of people who have not yet tried Disney+ expressed an interest in trying it – testimony to the success of Disney's marketing. Disney+ could be well past two million subscribers in the near future.
The unprecedented situation through which we are living appears to have accelerated the long-term shift towards on-demand video consumption, and has highlighted the importance of quality, exclusive content in differentiating an SVoD service. In the short term SVoD services are increasingly seen as an alternative to costly and less flexible pay-TV subscriptions, and a great way to satisfy the appetite for entertainment during many consumers' new-found extended leisure time.
"By some margin, the highest proportion of subscribers to Netflix said they would continue to subscribe once the current crisis is over. The size and variety of catalogue may be what enables long-standing generalist SVoD services to come out on top in the long run, when the novelty of new market entrants wears off."
From a report by Oliver & Ohlbaum on streaming during lockdown in the UK… You can read the rest here.
Anyone who's been on twitter in the past few years will have noticed that strange breed of DC fanboys demanding that Warner "release the Snyder cut" of its superhero blockbuster Justice League. The film hit the rocks when Zack Snyder's lengthy version of the film was halted due to a family issue – he ended up stepping back from the project and Joss Whedon took over. Ever since, fervent fans have been demanding to see Snyder's take that was so cruelly interrupted. Now, he's revealed on the way, albeit via Warner's impending svod service HBO Max, set to launch next year. Snyder said: "I want to thank HBO Max and Warner Brothers for this brave gesture of supporting artists and allowing their true visions to be realised. Also a special thank you to all of those involved in the SnyderCut movement for making this a reality," No further news yet, and there's still no announcement as to whether or not HBO Max will even make it to these shores…
Back on the block this week is Legally Blonde 3, as the franchise that refuses to die – witness its transformation into a musical too – looks set to come back once more. The film has long been mooted, but is now back on, with Mindy Kaling and Dan Goor now lined up to pen the script…
On the superhero front, Sony continues to develop properties based on Spider-Man and the web-slinger's world. Two more have been revealed this week. One is Jackpot, the female superhero, who appeared alongside Spidey. A script is being developed by Marc Guggenheim, whose CV includes Green Lantern. Meanwhile, also on board is SJ Clarkson, who has signed on to work on a yet to be revealed female friendly Spider-Man- related title. Her filmography includes Banshee, Jessica Jones and Succession.
The week's biggie, premiered on Fortnite…
"I'm just going to watch the movie until I die…"
You're on The Raygun newsletter mailing list, which has been running for eight years, because you requested it, have been recommended to us or sent us emails. You can unsubscribe at any time, if you're daft, using the link elsewhere or by emailing as below. But of course, you don't want to do that, do you? We don't share your information with anyone else, we don't like cookies and we're the good guys. We care because you do…
To subscribe to The Raygun newsletter, please email
info@theraygun.co.uk
with subscribe in the subject matter
To unsubscribe, email

info@theraygun.co.uk

with unsubscribe in the subject
For editorial or advertising queries, contact

tim@theraygun.co.uk