Welcome to CMCA(UK)
Welcome to the CMCA(UK) Spring Company Newsletter. Read on to find out more about what the CMCA(UK) team has been up to over the past few months...
Codification Milestone Achievement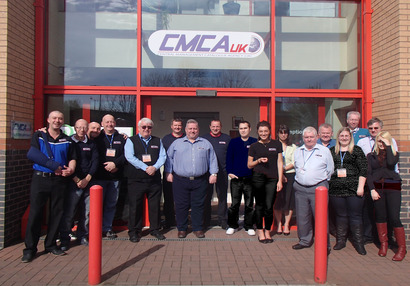 The CMCA(UK) Codification team with Codification Manager, Gary Harman and MD Rob Crawford.

Following months of planning and a rigorous competitive tender process, CMCA(UK) is delighted to announce that the company has been singularly selected by the UK Ministry of Defence to perform codification services on behalf of the Defence Equipment & Support organisation. The four year enabling contract will commence on 1st April 2014 and CMCA(UK) has been working behind the scenes to ensure that the UK NATO Codification Bureau benefits from a seamless level of support as it makes the transition from the four companies that previously delivered the codification capability down to a single service provider.
For the full press release please visit our website.
Power Generation Contract Win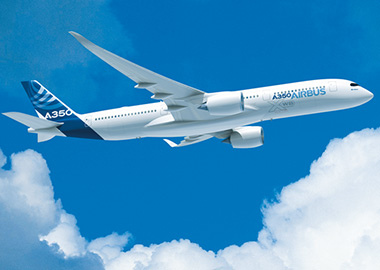 CMCA(UK) is pleased to announce that it has been awarded a 2 year contract by a leading global Power Generation and Distribution manufacturer to develop and deliver a bespoke obsolescence management and REACH reporting service across their range of Power Distribution Systems. The contract was signed in early February 2014 and members of our team are currently working with the customer to enhance and underpin both the obsolescence management and REACH management services. The awarding of the contract represents the culmination of several months of negotiation and CMCA(UK) look forward to working with the company to develop a proactive process that adds further value to the customers extensive through life support framework.
IMC Lab Up & Running
CMCA(UK) has been engaged in a pilot study on behalf of Rolls-Royce to identify, measure and monitor intermetallic compound (IMC) growth for their semiconductors housed within our Long Term Storage facility. Over the last twelve months we have invested significant time, material and resources to build the knowledge and experience required to meet the high quality standards laid down by Rolls-Royce for the IMC capability. During this period we have received advice, guidance and training from various subject matter experts including the National Physics Laboratory (NPL), Hitachi and Dr Mike Keeble of Buehler, thus enabling us to create a fully equipped metallography laboratory at our office in Worcester. The IMC facility further extends the services we are able to offer to Rolls-Royce as a valued client.
CMCA(UK) Lab Technician, Matthew Kornel working on the pilot study.
CMCA(UK) takes further steps to help combat counterfeits
Counterfeit electronic components are a growing global threat but in the UK we're fortunate to have the advice and guidance of ESCO, formerly the UK Electronics Alliance, through their Counterfeit Awareness Seminars.
The annual seminars provide an update of the work being undertaken by various groups to combat this threat and CMCA(UK)'s Business Support Manager, Kevin Buck and Stores Manager, James McCann were in attendance this year in London. Speakers present were many of the UK's leading experts on the matter and gave a deep insight into the problem and how to access current information and support to reduce the risk to our business and the businesses of our customers.
The proposed actions raised to tackle this issue include using only trusted sources, carrying out audits of trusted sources and putting a stop to Google buying, which is feeding the need for counterfeiters. Kevin Buck reports, 'It will never be possible to solve Counterfeiting; we can only endeavor to put suitable controls, systems and processes into place, providing us with an acceptable assurance level to reflect the risk. With XRF, Must 3 and SEM capabilities, CMCA(UK) are ideally positioned to market Counterfeit monitoring / assessment capabilities.'
On a finishing note James McCann reminds us, 'It is important to remember counterfeiting applies to everything, and is expanding.'
The 14th Defence Services Asia Exhibition and Conference (DSA) will be held in Kuala Lumpur, Malaysia from 14th to 17th April 2014. DSA is a strategically important event for showcasing defence related services to a host of nations within the region and Rob Crawford, Darren Topley and Chris Green will therefore be in attendance to support CMCA(UK) business interests across Asia and the Pacific Rim.

We're approaching our first anniversary of the business agreement between CMCA(UK) and QTEC Solutions and what a successful year it has been. We look forward to maintaining our close ties throughout 2014 and beyond. If you'd like to know more about the business agreement and the complementary services of our two companies then please follow the link below.

Planning has begun for the 2014 CMCA(UK) Client Forum which will provisionally be held later this year. The annual event has proved a useful tool for enabling us to understand our client's obsolescence support needs which in turn allows us to develop innovative and progressive solutions. With this in mind, one of the aims of the forum is to share what CMCA(UK) is doing to help mitigate the obsolescence risk and to explain the resources and processes we employ in doing so. At the previous forum in October last year, we found it was also a great opportunity for us to provide an insight into new products and services on our horizon, which clients would otherwise be unaware of. Of equal importance is the chance to share best practice, personal experience and innovation in overcoming the obsolescence challenges. Please feel free to get in touch if you'd like to express an interest in attending.

Contact our Obsolescence Strategy Advisor

Darren Topley

to find out more or express an interest in attending.

May we take this opportunity to thank you for your time and for reading our newsletter, Please don't hesitate to contact us regarding any of our services or to see how we can help you contact our Business Development Manager Antony Elliott on +44 (0)1905 458 307 or email

Antony.Elliott@cmcauk.co.uk

.