WARRIOR COMES OUT TO PLAY
LOCALS FILM NOT JUST FOR LOCAL PEOPLE…
…SMITH OUTLINES PLANS FOR FILM
RAW LIKE EDDIE, TOUGH LIKE FREDDIE
THIS MACBETH IS NO TRAGEDY
QUOTE OF THE WEEK
---
---
If you can't read this newsletter or see the ads, please click here
It Was A Good Week For... Warner's with Wonder Woman now dated for UK home entertainment release and Dunkirk still firing at cinema …
It Was A Bad Week For… Those Game Of Thrones, hackers aren't going away…
The weather's miserable so it must mean summer is officially here, the school holidays are in full swing and, with all of the big blockbusters out at cinemas, thoughts are inevitably turning to Q4 and the key period for the video industry. The jockeying for position and key release dates has begun in earnest, with one of the big theatrical hits of the summer this week putting its marker in the sand this week and announcing its release date… Wonder Woman has been one of the undoubted hits of 2017, scoring critical acclaim and financial success, as well as earning praise for its female director and superhero and finally giving audiences a female comic book hero to look up to. The title will arrive on digital on September 25, with a physical release across multiple SKUs, including 4K Ultra HD and 3D Blu-ray on October 9. Commenting on its performance thus far and looking ahead to the release, Warner md John Stanley said: "Wonder Woman has been a huge success for us at theatrical both in terms of critical acclaim and box office. It's a hugely enjoyable watch with iconic action sequences and a sense of fun. Patty Jenkins' direction and Gal Gadot's powerful performance and energy made this a must-see summer blockbuster and we have high expectations for the home entertainment release."
So what's been selling elsewhere over the past week? Well, Ghost In The Shell is leading the way after its first few days on sale. The remake of the Japanese anime classic, featured here last week, has got off to a flying start. It shifted some 41,000 units in its first few days on sale according to the Official Charts Company's midweek bulletin, putting it well ahead of its nearest rival, The Boss Baby. Other notable new entries included Viceroy's House at number seven, the fourth outing for Vikings at n umber nine and, just outside the top 10, Free Fire (number 11) and The Handmaiden at number 14. Further down the listing, there are new entries for President Under Siege and Kung Fu Yoga, at numbers 32 and 37 respectively.
---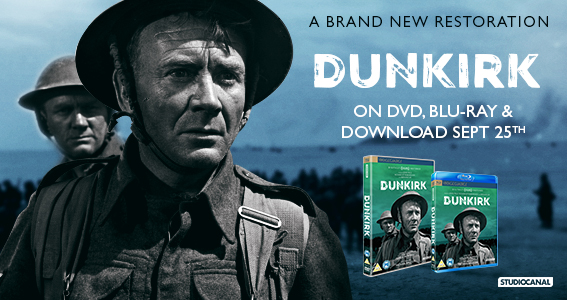 ---
The Handmaiden has, of course, followed its not inconsiderable success at theatrical – it's the most successful foreign language film at UK cinemas for some five years – with its strong first week showing. Commenting on its success, Phil Davis from Fusion Media Sales, handling the sales on behalf of sister company Curzon Artificial Eye, said: "The retail support on The Handmaiden has been exemplary, with great support across the industry, so we really do want to thank everyone for their faith in the title! The Cursor Artificial Eye team delivered a fantastic release, with the key art having real standout on shelf. With its box office success as the largest foreign language film of the last five years, we are delighted that The Handmaiden has continued its success on DVD, BD and digital."
Out last Monday, as a digital only title, and tying in with the start of the Premier League football season, is Dogwoof title Forever Pure, an investigative documentary which follows events at Israel's most notorious football club, Beitar Jerusalem FC, during their tumultuous 2012-13 season (which saw their chairman sign two Chechen Muslim players, much to their supporters' chagrin). Commenting on the digital release, Dogwoof's head of home entertainment Daniel Green said: "Forever Pure has proven itself to be a real festival favourite since its premiere
last July. With the football season kicking off once more here in the UK, it's great to see Maya Zinshtein's brilliantly made film at the top of the doc/sports charts on iTunes and others."
Other notable recent successes worth further attention include Lionsgate's revival of popular franchise Power Rangers in a big budget actioner, which has proved popular with families during the rather miserable weather in the summer holidays. It went down a treat with our junior correspondent when we were stuck indoors on its week of release. Commenting on its success, Lionsgate's Beth Hall said: "Power Rangers is off to a storming start, landing third in the sales chart with a 1.07 per cent box office conversion during a competitive release week. Releasing at the start of the summer holidays has proved the perfect strategy as we have maximised footfall of families in store, appealing to our target audience with stand-out retailer activity to celebrate the release. This included the creation of a personalised photobooth which allowed fans to turn themselves into their favourite Ranger. Partnering with HMV, we toured the photobooth across four regional shopping centres over the weekend, with the activity pre-promoted across HMV social channels, generating positive fan interaction through both take-away prints and social shares. This bespoke activity was in addition to the broader marketing campaign encompassing TV, vod, digital and outdoor advertising, and has resulted in a powerful start for the family action-adventure of the summer."
---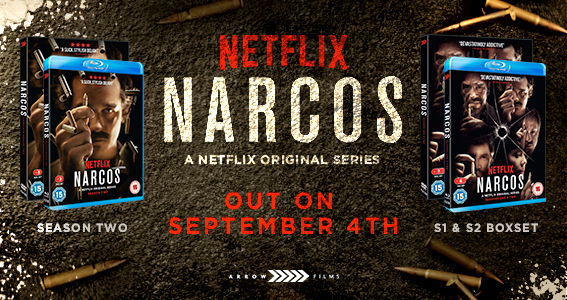 ---
Also proving its worth at retail is the latest in Studiocanal's ongoing move into the world of television in the shape of the big league acquisition of the hit Amazon Prime Video series American Gods. It bodes well for the company's desire to widen its scope further into the world of TV product and, as Studiocanal's Kristin Ryan said: "Bryan Fuller's visually arresting adaptation of Neil Gaiman's epic novel, American Gods is off to a great start with Week 1 sales of 7,700 and number 14 in the charts, the best performing TV release of the week. The show has some incredible 'OMG moments' and one of the highlights of our campaign was the commission of bespoke cakes recreating one of these moments that was sent to key contacts, cast and journalists including Jonathan Ross, Gillian Anderson, Neil Gaiman and Edith Bowman which garnered incredible social coverage, reach and discussion. Many thanks to Mike Hird and his team at Premier PR for an exceptional and creative campaign, which also included a live artwork installation at Fopp Covent Garden. The show has been widely heralded as one of the strongest of the year so it's great to bring it to a wider audience with our home entertainment release."
Further proof of that added TV focus aired on Tuesday night this week, with the TV debut of Trust Me, which impressed on its heavily flagged opening episode. Commenting on the title, Studiocanal's Kristin Ryan said: "The first episode of Trust Me debuted on BBC One on Tuesday evening to exceptionally strong ratings. This Studiocanal International TV release of a Red production is a gripping four-parter and stars the newly announced 13th Doctor Who Jodie Whittaker as a whistle blower NHS nurse who assumes a false identity posing as a doctor. We're releasing the show digitally episodically following the weekly broadcast with the DVD release scheduled for mid-September."
Also currently impressing on television is the latest series of spoof royal family comedy The Windsors, airing on Channel 4 and growing in acclaim. It also sees new characters, including Prince Harry's American girlfriend Meghan Markle and King George III, played by Paul Whitehouse, joining the existing cast of the likes of Harry Enfield as Prince Charles and Morgana Robinson and Katy Six excelling as Pippa Middleton and Sarah Ferguson respectively. The first two series are arriving on DVD along with the Christmas special as part of a two-disc set from Acorn. The company's md Stuart Shaw said: "We are delighted to be releasing both series and the Christmas Special of The Windsors. Broadcast on Channel 4, produced by our friends at Noho and written by the talent behind Star Stories this is a very funny and topical comedy about our nation's most famous family."
---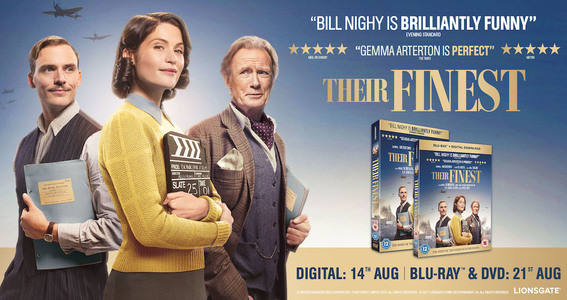 ---
Independent Kaleidoscope is showing there is life in the family film sector outside of the big studio animated releases with a couple of titles of its own which will, by the end of the summer, end up with around £125,00 in box office receipts apiece. And both of the brace of titles, Spark and Monster Island, are likely to end up in the top five of non-Disney family films for 2017. Commenting on the releases, Terry Dove, Kaleidoscope's director of theatrical sales, said: "What is so encouraging is that with clever positioning, creativity and (competitive) pricing, so called "smaller non-studio" films can still find an audience that is clearly there. Far from being competitive with other family product in the market we offered an attractive alternative." Eve Greenow, product manager for Spark and Monster Island, added: "During these challenging times in the UK Market, especially for independents, it's fantastic to see the films doing so well at the box office. We're very excited for the Home Entertainment releases come September (Spark) and Halloween (Monster Island), which are shaping up really well."
Also on the theatrical side, and well worth keeping an eye out for, is Wolf Warrior 2, a global box office smash from China which has amassed more than $500 millions at cinemas worldwide. It is now making an impression in the UK too, after its release from Trinity's Cine Asia in partnership with CC Pictures. The film has this week added new sites and show times, expanding after an initially strong opening boasting strong per screen averages. It won't arrive on home entertainment formats until early next year, but its performance thus far bodes well for its eventual release. Commenting on the release, Trinity's Cedric Behrel said: "

Obviously we're completely bowled over by the success of Wolf Warrior 2 in cinemas in China, but also in the UK where it was released in partnership between Trinity/ CineAsia and CMC Pictures, and opened to a very strong screen average . We're very excited to be bringing this real phenomenon to home entertainment and on demand platforms under the CineAsia banner in Q1 –more to follow closer to date. Wu Jing has made an incredible action feast that we really believe will transfer well to retail and digital."
More from 2018 too, as Eureka has revealed a collaborative deal that has seen it joining forces with US distributor Kino Lorber to acquire Legend Of The Mountain from the Taiwan Film Institute. The 4K digital restoration of a three hour director's cut of King Hu's film premiered at the Venice Film Festival and blends a supernatural tale set in the 11th century Sung Dynasty in China with Hu's trademark martial arts swordplay. It will air at assorted festivals in the UK and Ireland, before joining Eureka's Masters Of Cinema imprint in 2018 alongside other King Hu films such as A Touch Of Zen and Dragon Inn. The release strategy in the US will follow a similar path, arriving in 2018 on home video after a theatrical outing. What's more, the deal could signal the start of a beautiful friendship according to Eureka and Kino Lorber. Ruth Schofield, md for Eureka Entertainment commented "We are delighted to have acquired the rights for the UK and US for this wonderful film and to have the chance to work again with The Taiwan Film Institute. This has developed into an opportunity to collaborate with Kino Lorber, who will be releasing the film in the USA, and hope this is will be the start of an ongoing relationship between our two companies, to work together on other titles in the future." "We are proud to bring to North American audiences such an exquisite film, so beautifully restored by the Taiwan Film Institute," said Bret Wood, V.P. and executive in charge of restorations at Kino Lorber, "The Eureka brand is a hallmark of quality, and we look forward to cultivating other opportunities for collaboration"
---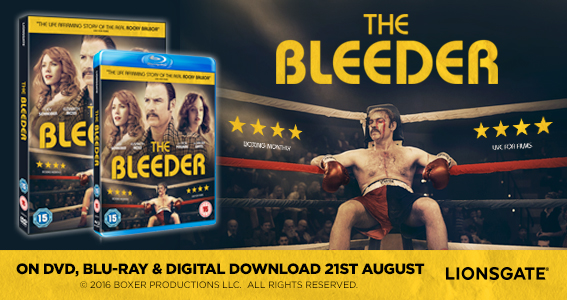 ---
FrightFest is fast approaching and the trade is gearing up for the opportunities around the event. One of the titles due to air there is one we've been tracking for some time and one that is of particular interest to those in our industry. The film is Eat Locals, the directorial debut of Brit acting veteran Jason Flemyng, who boasts an involvement in everything from Lock, Stock And Two Smoking Barrels to Benjamin Button. Moreover, the film is produced by Rod Smith, the former HMV staffer turned Starz and Anchor Bay acquisitions executive who's made the leap into production with his Evolution Pictures company. The film, a hugely enjoyable vampire romp with a host of familiar faces in at times unlikely roles (not least Annette Crosbie, as well as Charlie Cox, aka Netflix's Daredevil, former Doctor Who star Freema Agyeman and one of Flemyng's Lock, Stock pals Dexter Fletcher, who's already made the transition from acting to directing with Wild Bill and Eddie The Eagle). The film will premiere at FrightFest then head to cinemas and premium vod on September 1 and then DVD and EST at the end of October. Flemyng told The Raygun: "I'm very proud of mine and Rod's alliance and the film. Today alone I'm doing 15 interviews, Charlie, Freema, Eve and Annette are busy doing them too."
And we spoke to Rod Smith too about the film (our interview with Flemyng will appear in the programme for FrightFest, more on this next week). Smith said: "I am so proud of this film, it's been a massive learning curve for me and I've been privileged to work alongside a host of talented people in front of and behind the camera. Hopefully we've created a silly, fun and enjoyable original film. Jason Flemyng is an incredibly giving person and he has worked so hard on this film, including pulling in lots of personal favours from the cast and crew which is testament to his kindness and his own friendships. We had a couple of world famous directors giving support, a major Hollywood movie star lending his advice, a world famous chef helping with on-set catering and a host of 'blink and you'll miss them' famous names popping up in cameos. A month of night shoots in a muddy field near Watford isn't the most glamorous location in the world so to have actors like Charlie 'Daredevil' Cox drop everything and fly over to join in the fun was incredible and I promise you that you will never look at Mrs Victor Meldrew in the same way again, a Scream Queen is born! We have also have nods to many iconic movies and scenes including a very loving Great Escape homage. I hope this is the start of a long friendship with Jason and the first of many movies to come. Ian, Paul, Alan and Greg at FrightFest have been incredibly supportive of us and the film, we are very proud to have a primetime Saturday night slot at their brilliant festival. Pete Dutton, Michael Lee and the team at The Movie Partnership (TMP) are handling our theatrical and premium VOD release supported with fantastic PR and marketing from Wez Merchant and his team at Strike Media. Rob Callow and the brilliant team at Spirit are handling the home entertainment release, initial feedback from retail has been very strong and we are very optimistic that all retailers will get behind this release and support a truly British Independent film, think Dog Soldiers, with Vampires, a dash of Lock Stock and a sprinkling of gallows humour! And if anyone in retail is willing to look favourably on our little fun Brit flick and push us up their DVD charts a few places then I'm sure a cheeky drink or two can be arranged, I'm joking! (not joking!)"
---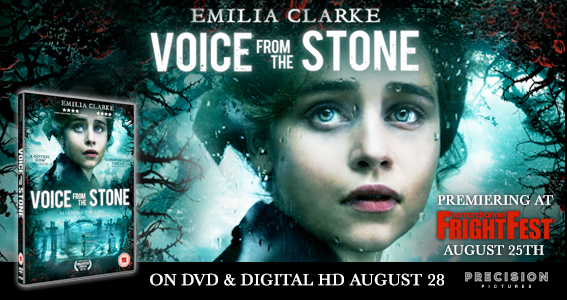 ---
Forthcoming title news now, and word first started winging its way about Raw sometime towards the end of 2016, complete with tales of audience members needing medical attention during festival screenings. We took these tales with a pinch of salt, until we saw the film for ourselves at a special BFI screening ahead of its acclaimed UK theatrical bow. Not just for the content, but also because we saw one attendee being helped by ushers in the screening room after one particularly testing scene. And now it's making its way to UK home entertainment market with a tradewide DVD and an HMV exclusive Blu-ray following hot on the heels of its digital bow, arriving in stores on Monday. The campaign will focus on digital activity, with AV running online, and press office support including a rather unique press drop (more on that next week). Commenting on the release, Universal product manager Emily Evans said: "Working on Raw has been a truly unique experience! It is always a pleasure to work on a film that is so different and causes such a reaction, as well as being so well critiqued. My one piece of advice is not to eat before watching."
And on August 21 comes another of our favourites of 2017, the rather wonderful Lady Macbeth, starring Florence Pugh in a tour de force performance. Here's Altitude's Adam Eldrett on the release and the marketing push behind it. He said: "The theatrical results of Lady Macbeth have been outstanding, for a British low-budget art-house led title to take over $3 million Internationally, (£800,000 in the UK to date) has broken tradition somewhat. Obviously with this came the critical acclaim and the title was already very well liked at retail and we have some great support. The filmmakers have also been very supportive and we recently recorded an audio commentary for the release, featuring director William Oldroyd, Florence Pugh and writer Alice Birch. We also have a number of interviews running as part of our overall PR campaign, look out for William Oldroyd's interview in this months Empire, surely one of the most exciting new filmmakers around at the moment. Our campaign will look to capitalise on this goodwill with a strong press and online presence, re-targeting the films core theatrical audience ahead of DVD, Blu Ray and Digital release on August 21. There is also a younger audience who have bought into the film, especially fans of it's lead Florence Pugh and the word of mouth of such a sensational performance."
The second Guardians Of The Galaxy outing, aka Volume 2, is due on assorted SKUs on September 4, including, as noted on The Raygun recently, as a 4K Ultra HD release, the first in the fledgling format from not just Marvel but the entire Disney empire, and the studio is ramping up the activity ahead of the big day. This week has seen its latest thrust come in the shape of this, an exclusive pop promo featuring none other than David Hasselhoff. It features the song that the former Baywatch star sings over the end credits and is the perfect 70s-themed disco treat. We're no fans of Hasselhoff, or the daft cult around him, but as we noted on our Raygun Twitter account after first seeing the film, this pastiche is a far better song than it would otherwise have any right to be, and the promo clip, which has been attracting plenty of attention, is far better than it would otherwise have any right to be. You can see it here…
Interesting to note, especially seeing as we're talking about horror films a fair bit this week, that, according to figures from US trade publication The Wrap, the two most successful films of 2017 thus far in terms of return on investment are relatively low budget offerings falling into the genre. Get Out and Split both arrived through Universal and via the Blumhouse production outfit and show this kind of fare is still among the strongest across both theatrical and home entertainment. The report noted: "Get Out director Jordan Peele was given a $4.5 million budget to work with on Get Out, while director M Night Shyamalan had $9 million to make Split. Combined with an estimated $30 million marketing budget, that gives Get Out an ROI percentage of 630 percent with its worldwide gross of $252 million, and Split an ROI of 610 percent on a global haul of $277 million. Blumhouse founder and CEO Jason Blum's strategy of taking creative risks within tight budgets is paying off." Both have been released on home entertainment formats in the UK and both have worked well. It also shows the potential for further titles from Universal such as It Comes At Night Child Of Chucky, due to open this year's FrightFest, and, further down the line, Happy Death Day.
---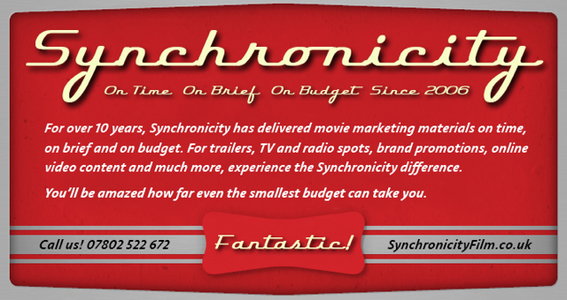 ---
"The industry narrative has changed. When I was at the MPAA, we would tell people that stealing content is wrong and young people would say, yeah, whatever, you guys make a lot of money, too bad. It has gone from an ethical discussion to a dangerous one. Now, your parents' bank account can be raided, your teenage daughter can be spied on in her bedroom and extorted with the footage, or your computer can be locked up along with everything in it and held for ransom."
Hemanshu Nigam, former MPAA worldwide internet enforcement vp, now at the Digital Citizens Alliance…
The Dunkirk spirit just can't be beaten at the UK box office, as the film held on to the number one spot in its third weekend of release, having now amassed more than £38 million at UK cinemas, giving Warner, after Wonder Woman, another hefty theatrical success. New entries in the top 10 after the first weekend in August included The Emoji Movie, with ore than £2.7 million, Valerian And The City of A Thousand Planets, with a touch under £1.9 million and Bollywood title Jab Harry Met Sejal, with £369,718.
Comic book fans are already well acquainted with the works of British writer Mark Millar and his Millarworld imprint, while thanks to the success of Kingsman and Kick-ass, cinema and film fans are also aware of him. Millar's stints on Marvel franchises have also also helped inspire the likes of Logan and Avengers film storylines. His recent output includes both Jupiter's Legacy and sister title Jupiter's Circle, as well as MPH. All of this means the news that Millarworld has been acquired by Netflix is a big, big deal, representing not just Netflix's first big deal of this kind, but also, those involved claim, the biggest acquisition since Disney bought Marvel or Warner picked up DC – that's the scale it could represent. It's certain to see some of these titles such as both Jupiter tales arriving on the svod service. Millar himself said: ""We'd all had success at DC and Marvel, but this was a chance to control the characters created and reap the rewards from any future movies, TV or merchandise that ever came from those characters and books. To say this is the best thing that ever happened in our professional lives would be an understatement. "This is only the third time in history a major comic book company has been purchased at this level," Millar continued, comparing the deal to Warner Bros. buying DC Comics in 1968 and Disney buying Marvel in 2009. "I'm so in love with what Netflix is doing and excited by their plans. Netflix is the future and Millarworld couldn't have a better home." Netflix's Ted Sarandos added: "Millarworld's Kick-Ass, Kingsman, Wanted and Reborn franchises, Mark is as close as you can get to a modern day Stan Lee, We can't wait to harness the creative power of Millarworld to Netflix and start a new era in global storytelling."
And in this week's comic book news, it's been reported that Riz Ahmed is the next big name being lined up to join the cast of forthcoming Spider-Man spin-off Venom. The two Toms – Hardy and Holland – are already on board to play the titular baddie and his sworn enemy and everyone's favourite web slinging superhero respectively, so it's not entirely clear who Ahmed will play. Variety, which broke the story, said it would be a "popular" Marvel character. Should he sign on the dotted line, it will see him moving from the world of Star Wars and into the world of Marvel…
This looks like a belter…
Here's the full Mother trailer…
To subscribe to The Raygun newsletter, please email

info@theraygun.co.uk
with subscribe in the subject matter
To unsubscribe, email

info@theraygun.co.uk

with unsubscribe in the subject
For editorial or advertising queries, contact

tim@theraygun.co.uk