CONSUMERS SHELL OUT FOR TURTLES
THRONES SITS ATOP THE PILE
IT'S OFFICIAL: CHARTS UNVEILS NEW SITE
BABADOOK POPS UP ALL OVER THE PLACE
WORTH TRACKING DOWN FOLLOWS
TWO NIGHT STAND STICKS AROUND
SIGNATURE PROMOTES LOEWENTHAL
FACT SWOOPS, THREE ARRESTED
OSCAR NODS SEE PIRACY SOAR
---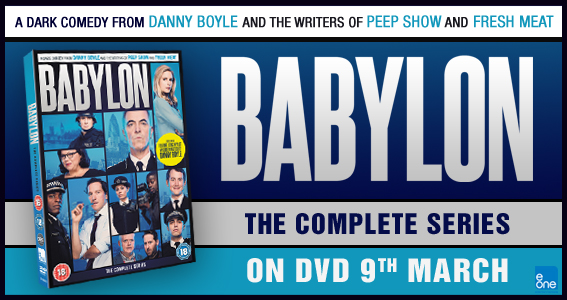 ---
If you can't read this newsletter or see the ads, pl
ease click
here
It Was A Good Week For...
Game Of Thrones, The Babadook and Teenage Mutant Ninja Turtles…
It was a bad week for…
Three men arrested for their involvement in a dodgy website…
It's been a big week for releases with plenty of titles hitting the market and a number performing impressively in their first few days on sale. Chief among these was Paramount's Teenage Mutant Ninja Turtles, which is set for a big week one result after shifting more than 100,000 copies in its first four days on sale. You've got to hand it to Paramount - the strong sales for the title come in the wake of the announcement last week that Universal would be handling sales and distribution for its DVD and Blu-rays from the summer. It's testament to the sales and marketing teams at the studio and md Charlie McAuley paid tribute to the "wonderful, brilliant and friendly" staff at Paramount, adding: " We had a range of retailer exclusives and fantastic set up in the grocers including a brilliant cross category merchandise unit in Asda. There was lots of support evident in hmv and on-line following a very successful EST launch in recent weeks... COWABUNGA!" Marketing for the release included an artist creating a huge Turtles mural at Telford Comic Con - we'll have some pictures up on our website shortly.
Meanwhile, also on the new release front, the fourth season of HBO's Game Of Thrones came out this week to not inconsiderable fanfare (see last week's newsletter and our special for more) and it's off to a flying start too. It looks like it will match the exploits of the third series of the epic saga and shifted 160,000 units in its first four days on sale. HBO's Grace Alexander said: "We're really delighted with the Game of Thrones Season 4 sales, after four days we've sold over 160,000 units. The Ice Throne in Covent Garden on Monday meant we saw even more coverage around the release, and with TV, press and online advertising still to run over the weekend- we're looking forward to seeing what impact that has on the week 1 number." Commenting on its success, Official Charts Company's Martin Talbot said: "Game Of Thrones is going great guns this week and is on course to match the third season which went to number 1 with 170,000 copies sold in Feb last year. Those are solid numbers indeed for a TV box set which is selling at more than £20. The new seasons 1-4 box set is also just outside the Top 20 – so good week for the Game Of Thrones." Oh, and a reminder, we've got an interview with HBO's Sofia Chang up here on our website…
Meanwhile, the Official Charts Company has given its website an overhaul and pretty impressive it looks too, what's more it's expanded and enhanced its video charts. Outlining its new look, Martin Talbot said: "We've totally revamped our consumer-facing site this week too, with a huge range of new video charts, including Top 100s of the UK's Official Video Chart, DVD Chart, Blu-Ray Chart and End Of Year Chart and Top 50s of six different genre charts (TV, film, children's, special interest, music and sports/fitness). Unlocking our database in this way is the first step towards creating a much stronger video offering via

OfficialCharts.com, which we have built from a corporate site with 350,000 visitors a month four years ago, to 2.5m a month today. We look forward to making more of that over the coming months."
---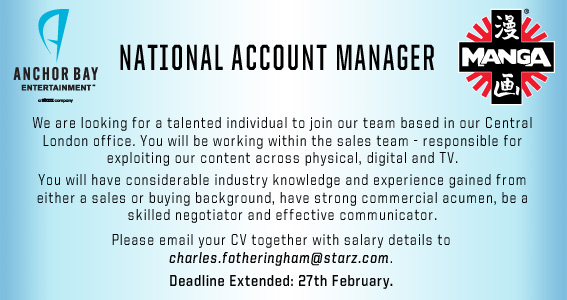 ---
Off to an excellent start this week is Icon's The Babadook, one of the best horror films of the last few years. It shifted more than 9,000 units on its first day on sale, and had hit almost 19,000 pieces by the end of play on Thursday, no mean feat. It was aided by some smart stunt work from the independent, with a Babadook character (should that be dookalike?) taking to the streets of London's West End, delivering copies of the film to key media outlets and also visiting hmv and Fopp's flagship stores, taking in key sights and landmarks in the capital along the way. Commenting on its success, Icon marketing manager Katie Sexton said "After The Babadook's fantastic theatrical result, we're delighted that the buzz and support for this truly terrifying and brilliantly-made horror continued to grow, among audiences and critics alike, and enabled us to build a strong, effective and imaginative home entertainment campaign."
Next up from Icon at cinemas is It Follows, another hugely inventive and rather excellent genre piece opening in cinemas next Friday. Director David Robert Mitchell and stars Maika Monroe and David Zovatto have been in town to promote the release, attending screenings (including one at the Curzon Soho we were lucky enough to attend) and doing all manner of interviews. The film will arrive on home entertainment formats later in the year and, after the success of The Babadook, it looks like Icon has another hit on its hands. Commenting on the film, Icon's Ian Dawson said: "Exceptionally inventive, entertaining and scary, It Follows is managing to combine rave reviews with fantastic audience reactions and plaudits, after this week's success of The Babadook we look forward to bringing a truly special release of It Follows to retailers in late June."
---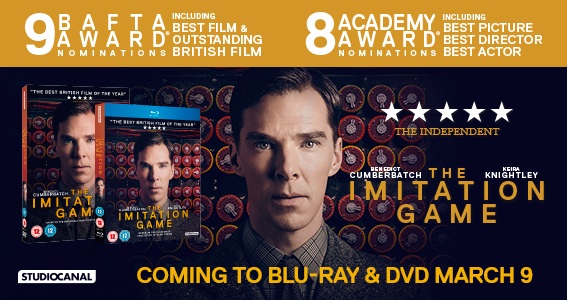 ---
Also enjoying noteworthy success is Signature, which, new logo in hand, has been moving into theatrical and premium vod releases with some excellent results. Here's Sara Kali talking about its success with Valentine's Day romcom Two Night Stand: "
Last Friday Feb 13 we release Two Night Stand - a sassy, fresh romantic-comedy and a softer Valentine's alternative to 50 Shades. Starring Miles Teller and Analeigh Tipton, it was the first rom-com we have released to consumers to watch in cinemas or at home simultaneously - via Premium VOD - and we are thrilled with the terrific results. We generated a strong PR campaign securing warm reviews across the board, alongside brilliant interview placements with Analeigh and bolstered this with outdoor, digital and press advertising. The digital platforms gave us outstanding support so we were thrilled to see extremely strong numbers through the opening weekend at an inflated VOD price."
The success of Two Night Stand bodes well for Ethan Hawke sci-fi starrer Predestination, out on Friday February 20. Taking up the story, Signature's Kaz Mills said: "Ethan Hawke, Noah Taylor and Sarah Snook star in this mind-blowing sci-fi thriller, which has been adorned with 4 and 5 star reviews across the board. We have invested heavily in the marketing of Predestination and Ethan Hawke has completed some outstanding interviews for the launch including the front cover of the Guardian Guide and multiple big features across film, entertainment and sci-fi press as well as broader nationals. Given the very high calibre film, the highly visible support from all our digital partners, as well as Empire Cinemas who will play the film in cinemas exclusively, we couldn't be more excited about this release and are hoping to see record numbers for Signature via this Premium VOD release strategy."
Sticking with Signature, the company has also this week announced that Claire Loewenthal has been promoted to the role of acquisitions manager at the company. Commenting on her appointment, Signature md Marc Golberg said: "
I'm delighted to announce Claire's promotion as she has been a huge asset to the Signature team, working across multiple departments since we started out. Her extensive knowledge of the workings across the business puts her in tremendous stead to harness this role and find new and exciting projects to help us continue to grow." Loewenthal herself added: "It is a hugely exciting time to move in to acquisitions for Signature. We are the fastest growing distributor in the UK so finding new, daring, quality product is at the top of our agenda. I am really looking forward to working with the creative and entrepreneurial acquisitions team and contributing to the rapid growth of this exciting company."
The great and the good of the assorted video, music and games industries will be out and about on Tuesday (February 24) as the Entertainment Retailers Association fires one of the first salvos in the general election campaign by launching its own manifesto. Its five point plan will, the organisation said, help grow all three industries. It will state that entertainment retailers, including the likes of Netflix, have helped transform entertainment and delivered benefits to the consumers, content creators and distributors – and it has the potential to grow even more. Speakers will include representatives from the likes of Amazon, hmv and Tesco. ERA chief executive Kim Bayley said: "Retailers and digital services have transformed the entertainment industry over the past decade to the benefit of both consumers and the music, video and games industries, but their job is not yet complete. We see the launch of the Manifesto as a vital next step in the growth of the entertainment market." ERA chairman Roual Chatterjee added: "We are particularly delighted that two of the most progressive voices in the entertainment industry should be joining us for the launch of the ERA Manifesto. It is vital that amid the structural change taking place in the entertainment business, forward-looking companies come together and drive a progressive agenda."
Metrodome has hit something of a purple patch in terms of titles, with films such as What We Do In The Shadows and next week's White God offering up both critically acclaimed quality and a solid commercial edge too. There's an indication of how What We Do In The Shadows will perform on its April 13 DVD and Blu-ray bow in its performance on ourscreen, the network that allows film fans to decide what screens at their local cinema. For the New Zealand horror comedy has become the most screened film through the service, having screened at 33 different sites following its traditional theatrical release. Commenting on its success, Metrodome's Jezz Vernon said: "
ourscreen has been a phenomenal help to What We do In the Shadows. In commercial terms with average occupancy at 90 per cent these numbers are significant number for an independent distributor. It certainly doesn't present an instant solution for every film – it requires an avid existing fanbase that want to book the film and you need to be able to reach the majority of them effectively. For us the great gain is that selected exhibitors are so supportive of ourscreen - it overrides the difficulty distributors have had trying to engage with the earlier platforms like Eventful that spearheaded the Paranormal Activity release in the US. We'd love to see the model broaden out, it guarantees the exhibitor a profitable screening and takes away the concern and guesswork of audience appeal in a key site - which sometimes prevent a booking altogether. It's a far more democratic approach to exhibition, but provides both parties with incremental revenue. But not every film is right for the model – we were fortunate that the directors Jermaine and Taika were very supportive, constantly motivating the Flight Of The Conchords UK fanbase who were passionate about seeing the film and were consolidated online already. It's a film by film proposition – not a panacea." ourscreen's Kurran Malhotra said: "We are proud to continue our work with Metrodome and give a film like What We Do In The Shadows a chance to connect with audiences and be seen on the big screen in all its glory. Campaigns like this are testament to the model we've built; showing a hungry, engaged fan base, that when stimulated can power what is shown in their local cinema. It's great to see hosts & audiences having the chance to see films like this that may not be programmed into their local cinema or may not be in cinemas long enough for audiences to see it on the big screen."
Horror of a far more straight up kind can be found in the latest instalment in the Rec saga,
Rec: Apocalypse, due on March 2 from eOne. Commenting on its impending release, eOne's Thom Leaman said: "Rec: Apocalypse is the terrifying final chapter to one of the most respected horror franchises in recent years, and we're certainly sending it off in style. Starting with a gala screening at FrightFest Glasgow occurring simultaneously with a 'Rec-A-Thon' screening here in London of all four films in the franchise, again in association with FrightFest. For the DVD release on March 2 we'll be supporting with 20 second pre-rolls and a press campaign targeting horror fans as well as a broader audience."
---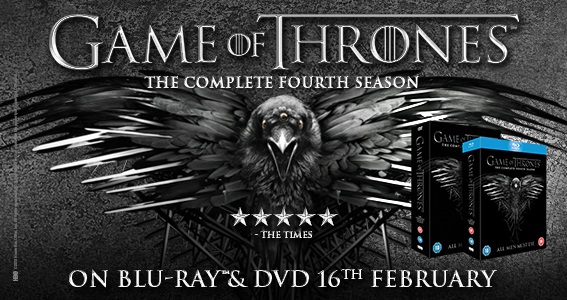 ---
It's good to see the resurgent Odyssey label, one of the longest surviving names in the business, is as busy as it ever was in its heyday, with a raft of forthcoming releases due in March and April. Titles on its slate include founder Adrian Munsey's own music in Inner Landscapes and Alma Mater, featuring Pope Benedict XVI (both due on March 23), World War I drama Field Punishment No 1 (April 20) and, on into May and June, Italian drama in Adriano Olivetti: La Forza Di Un Sogno and Kidnapping: La Sfida, both starring Inspector Montalbano star Luca Zingaretti. Commenting on the slate, Munsey said: "
It is wonderful for Odyssey (founded 1982!) to have some really varied releases coming out - the music of Pope Benedict, a quite incredible World War 1 true story Field Punishment No 1 and my own DVD Inner Landscapes of my music videos going out at the same time as the publication of my book Images of Nature. Truly DVD is a wonderful independent medium that offers choice and freedom in an increasingly globalised media world."
Good to see FACT officers and other agencies keeping busy - swooping on an address in Southwark, London, in the early hours of Tuesday February 17 and arresting three men in connection with running an illegal downloading film and TV website. The men were still being held and questioned and equipment was seized. Commenting on the raid, investigating police officer DS Neil Reynolds said: "The site was extremely popular. It was viewed about 70,000 times a day and, internationally, it ranked thousands of places higher than a well-known and legitimate film download site."It can be difficult for people to care about copyright laws being broken but the money made from such sites is often spent on funding other crime. We are looking at how much money was made from advertising on this website and where that money went to." FACT's Kieron Sharp added: "Websites which set out to direct users to illegal copies of films and TV shows are engaged in criminal activity which not only reaps huge financial benefits for the individuals involved but also undermines the fundamental business model which allows for future investment in the creative industries. As these latest arrests show, this type of criminal enterprise will not go without action, and those involved face severe penalties."
Talking of piracy, some interesting news from piracy monitoring firm Irdeto, which has suggested that Oscar nominated films saw a leap in illegal downloading after the Academy Award shortlist was announced. Illegal downloads of Oscar-related films increased by an average of 385 per cent…
It's with great sadness that we report the death of Steve Sparks, someone who'd been in and around the industry for years, at Virgin Megastores and Caroline and, latterly, as one of the co-founders of thriving independent label Second Sight. His co-founder Chris Holden has paid tribute to him. "Steve was there at the birth of the video industry with a belief in the format that not everyone shared at that time. From early days setting up a video department at the Virgin Megastore, Steve went on to become an integral part of Virgin's export company, Caroline International, again championing the growing video market. He gave me my break when he happened to see my CV on the MD's desk, applying for a CD sales job which I didn't get, and saw I had some video background so took me on as an assistant. After a few years our shared passion for film led us to launch Second Sight. Steve later retired from the industry but without him Second Sight would never have happened and I owe him so much for that. Our business partnership aside, Steve was without doubt the greatest person I have ever worked with. We probably spent more time than we should of crying with laughter over film lines but we somehow managed to get the job done in the end. But this isn't unique to me, Steve was loved by all who worked with him or came in to contact with him. He'll be remembered for his incredible warmth, infectious sense of humour and generosity of spirit. We'll all miss him greatly."
---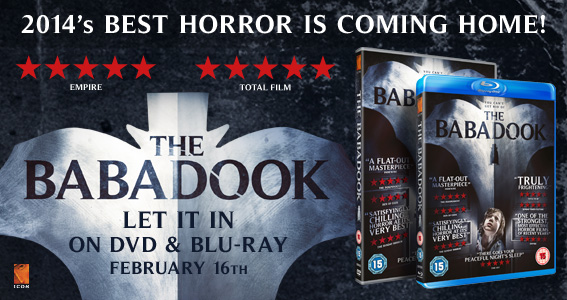 ---
"
During the latest pilot season,
Amazon customers made
The Man in the High Castle
our most watched pilot ever. These new series, including our first docu-series, are some of our most ambitious to date and I'm looking forward to their premieres in the future."
Amazon Studios' Roy Price, announcing a raft of new programming for the service, including the aforementioned Philip K Dick adaptation, as well as The New Yorker Presents and Mad Dogs and children's shows Just Add Magic and The Stinky And Dirty Show. Mozart In The Jungle is also being renewed for a second series.
Last weekend's box office was, in case you hadn't noticed, all about Fifty Shades Of Grey, which took a whopping £13.55 million at UK cinemas. The only other new entry was Peppa Pig: The The Golden Boots, which took £687,417.
Biggest news for genre film fans is that the Alien franchise is back on the block again, as it was confirmed this week that Fox is developing a new film. At the helm will be District 9 director Neill Blomkamp…
Superhero news of the week has seen the Internet go into meltdown as the first image of Jason Momoa as Aquaman was revealed. The Conan star appears as the DC Comics creation in Zack Snyder's Batman V Superman: Dawn Of Justice…
This week's Red Band trailer…
Forthcoming from Metrodome…
And here's the opening scene…
To subscribe to The Raygun newsletter, please email info@theraygun.co.uk
with subscribe in the subject matter
To unsubscribe, email info@theraygun.co.uk with unsubscribe in the subject
For editorial or advertising queries, contact tim@theraygun.co.uk