INDUSTRY OUT IN FORCE FOR TIMECODE BASH
PHOENIX RISING TO NUMBER ONE
SPURS GET THE AMAZON TREATMENT
AT THE MOVIES
TWEET OF THE WEEK
TRAILERS OF THE WEEK
---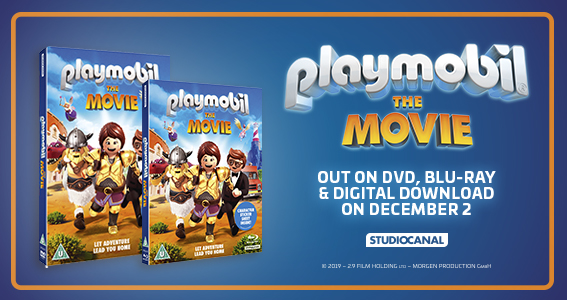 ---
If you can't read this newsletter or see the ads, please click here.
It was a good week for… Shout out to the old faces and current industry staffers who made it out, including one who flew over from France …
It was a bad week for… Those hangovers are much harder to deal with than they used to be…
We'll start with the party held on Thursday night to mark the 25th anniversary of the launch of seminal retail trade magazine timecode, held at The Eagle in Vauxhall, the south London venue owned by former head of video at Virgin Megastores, Mark Oakley (who was also Blockbuster's first UK employee). More than 100 fine folk turned out, with current industry representatives and staffers, former timecode and associated employees and colleagues and many more present. Representation came from the majors such as Universal through to independents such as Nucleus and scores of our old pals. Captains of industry such as former Warner md Neil McEwan, former timecode columnists and contributors were on hand too, with the likes of Tara Gordon, aka Tag from Tower, and former hmv, Momentum and eOne staffer Neil Williams in attendance too, the latter having flown in from France just for the event; and old timecode hacks such as The Raygun's Tim Murray, Toby Weidmann,, and more were on hand. We still have a stinking hangover, so this week's newsletter is a bit later than normal, but suffice to say, we had a blast and thanks to everyone who turned up, commiserations to those who didn't and thanks to RuPaul's Drag Race UK for providing a welcome interlude. Meanwhile, it was such a success that we're thinking of doing it again, as a Raygun Social, possibly this side of Christmas. Register your interest now;
And sticking with The Eagle, a few days before the timecode party, The Raygun was at the same venue for another event related to our industry, as the venue and its iconic Horse Meat Disco night hosted a special screening of Polyester on the Sunday night before its home entertainment bow as a Criterion Blu-ray, complete with Odorama scratch and sniff card, in the UK through Sony Pictures Home Entertainment. The event saw 30 or more devoted Divine fans quoting the film, shouting out and heckling the star and former teen idol Tab Hunter, who appeared alongside Divine in this marvellous John Waters outing, his first for a studio. There was even a Divine lookalike walking up and down the aisle handing out free popcorn and shots. It was a one-off screening, but it heralds the return of Horse Meat Screen, a series of films screening on a Sunday night ahead of the club. These are being programmed by The Raygun's own Tim Murray in partnership with Mark Oakley, The Eagle and Horse Meat Disco and we're keen to talk with any potential distributors who'd like to flag up current and forthcoming releases and titles from their catalogue, all presented in the venue's own inimitable style, with lots dressing up and a healthy dose of camp, and full support through all its channels. To get involved, get in touch with Tim Murray at the usual address…
---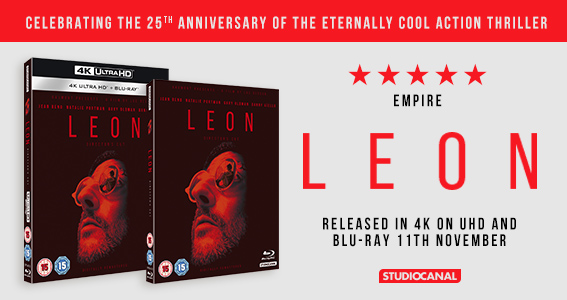 ---
News from the anti-piracy organisation Industry Trust for IP Awareness, and its excellent findanyfilm.com resource, the website backed by numerous bodies and companies across the industry which directs consumers to legitimate sources to watch films, from cinemas to digital and physical websites. For the website has had a bit of a makeover, currently in beta phase ahead of a full consumer launch. The new version will be in testing for the current month, with new features and updated tools. In a statement, the Trust said: "Users visiting the redeveloped site will see that the new FindAnyFilm homepage now consists of three main sections; 'In Cinema' showcases the biggest theatrical films of the week, while 'Watch Now' and 'Buy To Own' highlight titles that are available to purchase on disc and digital platforms. The site also features an updated TV listings section, with users having the option to see when a Film or TV show will broadcast across free-to-view television. Recommendations now play a major part on every individual title page too, with related content generated by user data allowing for fluid film and TV discovery to occur. The new site allows for FindAnyFilm social channels (Facebook & Twitter) to be fully integrated within the user interface, offering engaging editorial for the latest releases that can be shared, liked and commented on." It added: "As well as the redevelopment of the main FindAnyFilm website, the Trust has also updated and added to the selection of online creative tools available to third parties, including an embedded content finder's API which can offer a full customisable FindAnyFilm experience within any third-party site and affiliate links to generate revenue for individual titles when a sale is made. A messenger service / chatbot will be rolled out in the coming months, which will operate as a companion guide to the site, extending the legal purchase options into Facebook Messenger."
Chart news, and Rocketman's run at the top has been ended as the summer blockbusters continue to land on first digital and then physical formats to take their place int he top 10 of the Official Film Chart. Sliding into number one this week is the latest X-Men tale, Dark Phoenix, replacing the Elton John biopic. Elsewhere, there's just one new entry in the top 10, as Men In Black International arrives on the back of its digital exclusive release, it was the most downloaded film of the previous week…
---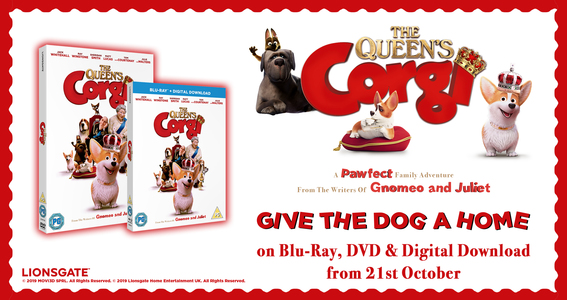 ---
As the London Film Festival drew to a close on Sunday October 13, it was back to business as usual at the BFI on the Southbank, as we headed down for a special screening and launch of the latest from the BFI;s marvellous Flipside imprint celebrating the best of obscure and long-forgotten homegrown films. The Legend Of The Witches aired at the cinema, on the day it was released as part of a package including another look at folk horror and real-life witches, Secret Rites. The screening of the restored film, a documentary looking at witches' covens in late 1960s Britain, with plenty of nudity and sleaze thrown in, was followed by a Q&A from Flipside's William Fowler and Vic Pratt with BFI technical wizard Doug Weir and witchcraft expert Christina Oakley Harrington. It covered everything from post-industrial cult group Psychic TV alongside more technical elements from Weir, who revealed some of the secrets to working on a digital remastering of such a project for home entertainment release. He said: "The basis of every project, the number one golden rule, is research. Lots and lots of research." The title was released on Monday, looks a treat and is a welcome addition to the range.
Talking of the London Film Festival, this year's event provided a wealth of strong music related feature film releases. Chief among them, certainly from what we saw, was Miles Davis Birth Of The Cool, a detailed look at the life of the jazz legend with wonderful archive footage and scores of interviews tracing his career. It's the superlative definitive documentary and has been produced by Eagle Rock, and is currently on UK theatrical release. BBC2 will be broadcasting Birth Of The Cool later this year, with a Netflix deal taking the film Worldwide. The home entertainment release is scheduled for Q1 2020. Also from the same company came Ronnie Wood documentary Somebody Up There Likes Me. This too premiered at LFF with the former Faces star turned Rolling Stone Wood in attendance with plenty of rock n roll pals, ensuring plenty of coverage ahead of its late November UK theatrical run and Q2 2020 home entertainment release. Commenting on its brace, Peter Worsley, Eagle Rock Films md of digital and special Interest) said, "We are delighted to have been welcomed to the London Film Festival, to screen two Eagle Rock Films we are very proud of. We had the UK premiere of Miles Davis: Birth of the Cool , a feature-length documentary, directed by Emmy Award-winner Stanley Nelson, with full access to the Miles Davis Estate and including never-before-seen footage. Ronnie Wood, Somebody Up There Likes Me, was launched with its world premiere at the London Film Festival. It has been two years in the making, with the full co-operation of Ronnie, and is directed by Oscar-nominated filmmaker, Mike Figgis."
One company enjoying a strong London Film Festival was Picturehouse Entertainment, with a clutch of titles wowing audiences. As well as the likes of Judy & Punch earning critical and audience acclaim, in the excellent Monos it had LFF's key award winner, picking up Best Film, and one of the festival's most talked about films. We were lucky enough to catch it and this tale of young Colombian rebel commandos whose mission to look after a kidnap victim descends into chaos as they move deeper into the jungle, and it fully deserves the glitzing of five star reviews it has earned. Scored by Mica Levi of Under The Skin fame, it opens at cinemas at the end of October, heading to home entertainment in 2020. Wash Westmoreland, Official Competition President commented on the film: "Monos is a stunning cinematic achievement; marrying dynamic visuals, faultless performances and groundbreaking storytelling. It's a masterpiece!" Picturehouse Entertainment's Communications Manager Corrina Antrobus said: "We're thrilled Monos won the LFF award for Best Film and have been delighted to hear the positive buzz from all our films at the festival. We're now more excited than ever to be releasing Monos next week and Judy & Punch next month to the wider, and very eager, cinema audience!"
---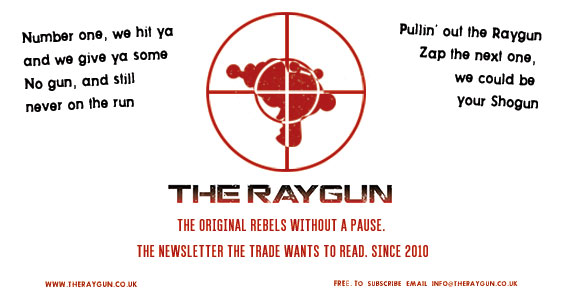 ---
Chucky's back. Or rather Buddi is. For the original Good Guy, and one of the most profitable horror film franchises particularly on home entertainment, is returning to stores on Monday with the release of Child's Play. The latest incarnation of the franchise, released by Vertigo through Universal, serves as a reboot for the franchise and goes back to the story's roots, as the Buddi doll runs amok and embarks on a killing spree. The life-size Buddi doll has been imported into the UK for PR and promotional support, and will be visiting assorted journalists and hot spots next week, as well as turning up at Fopp's Covent Garden store in the heart of London for a personal appearance at 1pm on Monday – this will include anyone buying a copy of the film an unmissable social media photo opportunity. Commenting on the tour, and further marketing, Universal's Stephen White said: "Moving away from the supernatural elements of the 80s film, Child's Play takes a gory, tongue-in-cheek swipe at Alexa style home technology. Supported by a robust online and social campaign, Buddi himself has also been out and about in London to promote the release, documenting his adventures on social media, and will be ready to meet fans at the Fopp store in Covent Garden on Monday.This new take on Child's Play delivers on the dark humour and horror that fans have come to expect, with Mark Hamill a brilliant choice to find a fresh angle on the iconic killer doll. The home entertainment release comes just in time for Halloween."
It's half term for many children around the UK as of October 21, so what better time for Lionsgate to release its royal-themed family adventure The Queen's Corgi. The film follows the monarch's hounds and Lionsgate are planning to let the proverbial dogs out on Monday. Commenting on the release, the company's Kirsten Sweeney said: "With fun, slapstick, AV running on children's TV and VOD, as well as social ads targeting parents, we're aiming to capture the attention of the whole family during the school half term. A robust PR campaign has focused on influencer activity and competitions, including an engaging partnership with Borrow My Doggy, and a heart-warming afternoon tea competition with Marcel Le Corgi. We're hoping that consumers will want to give the dog a home this half term!"
Independent label Bulldog has a brace of titles landing in stores on Monday October 21, with Support The Girls, which earned acclaim on its theatrical release in the summer, followed by The Resistance Fighter. We'll start with the first, a comedy cum drama that looks at life in a Hooters style establishment in the US, and here's Bulldog's Phil Hoile on the release. He said: "Support The Girls is a film built on great performances from a strong female ensemble cast, led by an award-winning turn by the immensely likeable Regina Hall. Filmmaker Andrew Bujalski successfully mixes offbeat comedy with realistic, everyday drama creating a film which makes pertinent observations on contemporary society whilst still being a breezy, enjoyable watch. On limited theatrical release in the summer the film received the best critical reception of any title we've released up to now so we're excited to make it available to a nationwide audience with support from HMV/Fopp, Asda, Amazon among others."
On to the second from Bulldog's double bill release on Monday October 21, and the company is going back in time for this Second World War tale. Again, here's Phil Hoile on the release, saying: "Our sales team at Spirit have also done a great job with The Resistance Fighter which is also available on Monday. The film is a fascinating true story of WWII espionage given an epic action-packed dramatic film treatment and we're pleased to have two grocers on board alongside the specialists/online retailers."
---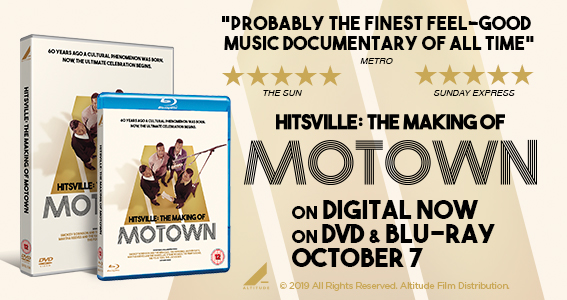 ---
Due at cinemas on Friday October 25, with a digital platform release the following week, is the latest from independent distributor Blue Finch, which has scored something of a coup in landing the latest from Harmony Korine, the US indie wunderkind who worked on the likes of Gummo, before a return to form and commercial success with Spring Breakers. The film's campaign kicked off with a prestige screening this week, jointly hosted with Vice magazine at the the Rio in Dalston, east London. As well as Korine's involvement behind the camera, the film also stars Matthew McConaughey, Zac Efron, Jonah Hill, Snoop Dogg and Isla Fisher. Blue Finch's Mike Chapman said: "We are thrilled to be working with an auteur such as Harmony on his latest work, bringing his bold vision to a UK and Irish audience. The title has been a huge amount of fun to work on and is in keeping with the festival driven films we at Blue Finch are eager to support." Next up from the company is Ophelia, at the end of November. The film premiered at Sundance and stars Daisy Ridley, Clive Owen, Naomi Watts, Tom Felton and George McKay.
Moving further down the line, and Arrow Video continues to build its digital presence with the announcement this week that it will be releasing A Serial Killer's Guide To Life across digital platforms in the UK, US and Canada on January 13 2020. The UK indie horror hit, which aired at the Arrow Video FrightFest event to great acclaim earlier this year, has earned plaudits for its look at a woman who attempts to escape her controlling mother, but winds up hooking up with a serial killer. Director Staten Cousins Roe said: "I started my first feature film A Serial Killer's Guide to Life with a small dedicated team and a tiny £30k budget - we shot at over 30 locations in only two weeks and edited it ourselves at home. At the festival premiere the audience response was immense and since then it's gathered brilliant reviews. And now I'm excited to have my funny & violent road trip comedy become available to disturb audiences across the world. I followed the do-it-yourself first film approach of my heroes Christopher Nolan, the Coen brothers and Stanley Kubrick, and have made a truly independent film as my debut feature."
Social media interaction of the week was between Lord Sugar and writer and creator Sarah Phelps. The latter's new series, Dublin Murders, began its run on TV this week, airing on Monday and Tuesday nights (as it will be over the next few weeks), but The Apprentice host didn't get it, claiming he was confused, it was too complicated and he was "out". Phelps retweeted it with the simple message So Proud, which subsequently went viral, managing to both get a rise out of the Amstrad boss and further publicising the series. From our perspective, it's another winner from the talent behind the raft of wonderful Agatha Christie adaptations in recent years and is set to become another slice of essential viewing. The viewing figures back that up too – the programme was the highest week night drama launch of 2019, no mean feat. The title is being released by Acorn on November 11 and the company's md Stuart Shaw said: "We're delighted to be distributing this great new series based on the bestselling book by Tana French. It's always a pleasure to work on anything Sarah Phelps writes, and when she gets her teeth into a contemporary thriller, she really gets her teeth in. Staring last Monday and going head to head with the England game it managed to smash the spot average, we look forward to some equally impressive home entertainment results."
Amazon's Prime service continues to make inroads into sport, expanding its All Or Nothing documentary series, this week announcing it was currently working on a series of behind the scenes programmes charting the 2019/20 season at Spurs. All Or Nothing Tottenham Hotspur will follow the club's fortunes and air next year, following in the wake of similar programmes linking at the likes of Manchester City and Leeds United. Spurs' head of business development Aidan Mullally said: "This is an exciting time to be a part of our football club and we are delighted that Amazon will be there to follow us every step of the way throughout the season. We are looking forward to bringing our supporters and viewers around the world closer to the Club than ever before and sharing our story through Amazon's world-class platform as we embark on our first full season at our new stadium in our home of Tottenham." "We are delighted to be embarking on this journey with Tottenham Hotspur and delivering another extraordinary look at one of the most exciting teams in the Premier League," added Georgia Brown, Director of European Originals, Amazon Studios. "All or Nothing has become a franchise defined by true quality and unprecedented access, and that will be no different with this series. We can't wait for Prime members worldwide to again experience the highs and lows of a world-class team in the greatest football league on earth."
---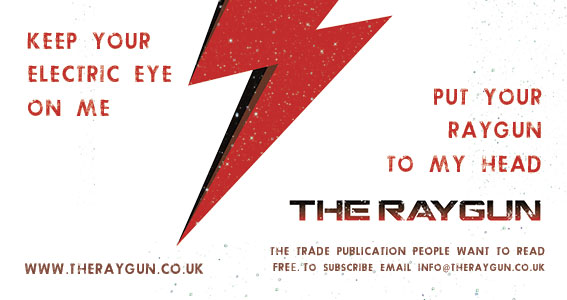 ---
Strangest news of the week came from toy giant Mattel, which confirmed that it was working with London boy Daniel Kaluuya on a new take on its classic purple property Barney. That's right: the dinosaur is returning in a live action feature film outing, with the Get Out star working closely on the project. In a somewhat bizarre comment, Kaluuya said: ""Barney was a ubiquitous figure in many of our childhoods, then he disappeared into the shadows, left misunderstood. We're excited to explore this compelling modern-day hero and see if his message of 'I love you, you love me' can stand the test of time."
A flurry of DC-related news this week, as the comic book giant was involved in feverish casting activity surrounding its next Batman film, the one that sees Robert Pattinson making his debut as the Dark Knight. First up Zoe Kravitz, like Pattinson a teen film franchise star, was announced as Catwoman. Then Jonah Hill was interested in a role, but he wanted to be the Riddler rather than Penguin, so ended up exiting the project before he'd even started. And finally, Paul Dano was unveiled as the Riddler, picking up the mantle from Jim Carrey, the last big name to appear as the villain.
More from the DC world too, as our favourite megastar The Rock, aka Dwayne Johnson, has confirmed that he will be appearing as the alter-ego of Shazam's Billy Batson in Black Adam. Filming will, he said, begin in July next year and follows in the wake of the success of Shazam! What's more, the project looks set to be helmed by Jaume Collet-Serra, who has been working with Johnson on his next outing, Jungle Cruise.
Some wonderful marketing here from Studiocanal's theatrical arm for Shaun The Sheep's latest…
One of this week's most talked about…
You're on The Raygun newsletter mailing list, which has been running for eight years, because you requested it, have been recommended to us or sent us emails. You can unsubscribe at any time, if you're daft, using the link elsewhere or by emailing as below. But of course, you don't want to do that, do you? We don't share your information with anyone else, we don't like cookies and we're the good guys. We care because you do…
To subscribe to The Raygun newsletter, please email
info@theraygun.co.uk
with subscribe in the subject matter
To unsubscribe, email

info@theraygun.co.uk

with unsubscribe in the subject
For editorial or advertising queries, contact

tim@theraygun.co.uk