TOMBSTONES FINDS RESTING PLACE AT NUMBER ONE
MERRY MARCH: PADDINGTON RELEASE DATE SET…
…INTERSTELLAR AND MOCKINGJAY TOO
TV BOOSTS NIGHT WILL FALL…
BBC WORLDWIDE SERVES UP CUCUMBER…
…AND MIRANDA'S FINAL FLING
SMITH'S EVOLUTION CONTINUES…
ARROW'S MAKING ITS VOICES HEARD
EONE'S VALENTINE'S DAY PROPOSAL…
…AND SCORES WITH UNBEATABLES
SODA STEELS ITSELF FOR JARMUSCH EXCLUSIVE
---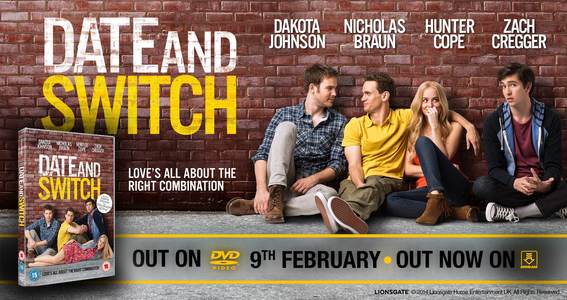 ---
If you can't read this newsletter or see the ads, pl
ease click
here
It Was A Good Week For...
eOne, with two of the top five
…
It Was A Bad Week For… Taken 3, appearing on Torrent sites, soon after its US and UK release. The source? A Middle East ppv network…
We've already outlined Universal's excellent start to 2015 – it has three of the top five titles in the Official Video Chart as we pen this – and now eOne's enjoying notable successes too. The company has the other two titles in the top five, with A Walk Among The Tombstones at number one and A Most Wanted Man at five. Commenting on its success, eOne's Tim Westbey said: "We're delighted with the result of A Walk Among The Tombstones - and to have a number one in chart is a great way to start the year.
The re-positioning of the film with new artwork clearly worked with home entertainment audiences and helped deliver a very strong box office conversion."
It's been a big week for announcements of release dates and pre-orders starting in earnest, with three biggies all due in March all being confirmed. First out of the blocks was Studiocanal, with the company's biggest ever release, Paddington, due to make its Blu-ray, DVD and download debut on March 23. And, as befits a title which has earned a whopping £35 million plus at the box office, Paddington will, Studiocanal said, have an event-sized campaign. Commenting on its impending release, the company's Kristin Ryan said: "With the box office surpassing the £35million mark, Paddington is now the second highest grossing release of 2014 and the UK's biggest family film of the year – an incredible result for the little bear from darkest Peru.
As Studiocanal's most high profile and biggest release to date we're incredibly excited about the home entertainment release on March 23.
It's the perfect film for the whole family this Easter break and will be supported by an event sized media campaign, multiple high profile promotions and blanket PR. And of course, in-store is where Paddington will really come alive with a full suite of pos. Everyone will want to bring Paddington into their homes this March."
---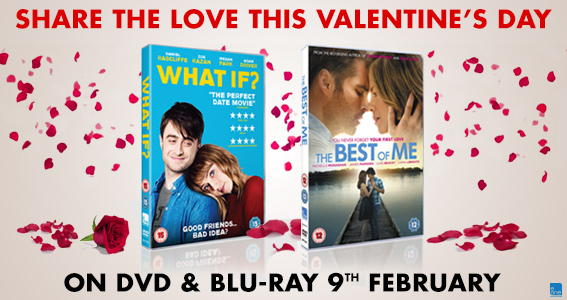 ---
Sticking with Studiocanal before we move on to the other announcements, and, after Paddington, comes Studiocanal's next major assault on the family market in the rather cute, fluffy shape of Shaun The Sheep, the Aardman creation making the move from TV to feature film with his debut movie out at cinemas in February. We were lucky enough to see the film at its high profile premiere last weekend and it's every bit as good as Paddington – a delightful, homegrown family treat. Studiocanal is already impressing with its theatrical marketing for the title, due out later in 2015 as a DVD and Blu-ray release, and the company's home entertainment arm is gearing up for that by releasing assorted adventures of Shaun The Sheep from his TV outings, Flock To The Floor came out this week, with a further title due to follow at the end of March. The company's growing children's slate now includes the likes of Pajanimals, which is shifting some units too. Studiocanals Mikey Ellis said said: "We were delighted by Shaun's first trip down the green carpet at his big premiere, delighting fans of all ages. Shaun the Sheep is a key brand for the British animation institution Aardman Studios and continues Studiocanal's strong family friendly output."
There's two big titles either side of Paddington, with The Hunger Games: Mockingjay Part 1 due on March 16 (more on this in next week's newsletter) and Interstellar now landing on March 30, in the final big announcement of the week, made by the studio today. The title is available for download from March 17, while the physical release will feature a whopping three hours' worth of extras. Senior product manager at Warner Martin Gough said: "After a hugely successful theatrical release we are delighted that Christopher Nolan's epic adventure Interstellar will be available on Digital HD from March 17 and on limited edition two-disc Blu-ray digibook, Blu-ray and DVD on March 30. One of the most talked about films of 2014 is ready to amaze viewers again as its awe-inspiring visuals continue to blow minds and we are thrilled that not only do viewers get the chance to revisit this ambitious, ground-breaking film but they also have the opportunity to go behind the story with three hours of extras to explore. It is a must have for any film collection and we are working closely with our retail, brand and media partners to produce a campaign that will truly do it justice."
---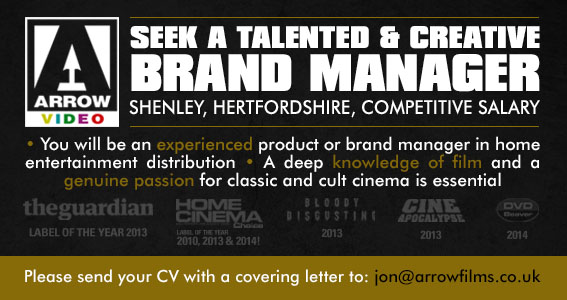 ---
This week marked the anniversary of the liberation of Auschwitz and the discovery of the true horrors of the Holocaust and as well as major events in the UK and elsewhere, television commemorated the 70th anniversary with the transmission of a series of films and programmes. Chief among those were Night Will Fall and Shoah. The former a new documentary, is being released by the BFI on Monday. Commenting on the interest sparked by its TV airing, the BFI's Georgia Grey said:
"Night Will Fall has seen its pre-orders jump 110 per cent within the space of four days ahead of its Monday release. This massive rise in interest is a culmination of the prime time Channel 4 screening on Saturday 27 January, which has been supported by a large, national advertising campaign. Since the television screening the film was ranked number one in war/military number one in documentary and 29 overall in DVD on Amazon which is a testament to the calibre of the film. "
Meanwhile, Shoah was released on Blu-ray for the first time on Monday January 26 by Eureka under its Masters Of Cinema banner, as part of a lavish box set including other films by director Claude Lanzmann. Eureka's Ron Benson said: "Following the theatrical release of The Last of the Unjust at the start of the year, which garnered critical acclaim across the national press, our Blu-ray edition of Shoah, Claude Lanzmann's landmark documentary about the Holocaust, was finally released for the first time in the UK on Monday, in a four-disc box set featuring The Last of the Unjust alongside the three other films he has made on the subject. We released the set to coincide with 70th Anniversary of the liberation of Auschwitz and all the activity surrounding the Holocaust Memorial Day on Tuesday, including a screening of the epic documentary on BBC4 on Sunday night. Following the TV screening there was a noticeable increase in awareness of its Blu-ray release and we have also seen sales of our existing DVD box set of the film increase by 550 per cent. Shoah is one of the greatest films ever made, and was something of a no-brainer when deciding that it should be our 100
th
Blu-ray release in our Masters of Cinema Series."
It's been another big week for BBC Worldwide with a clutch of big shows making their TV continuing to draw audiences and to much publicity and across the board coverage. The titles represent real appointment to see programming, with the subsequent releases due from Worldwide in March after transmission. Wolf Hall, which the Guardian described as "even television: sumptuous, intelligent and serious",
is due on March 2 and is based on the Booker Prize-winning Hilary Mantel tales. Arguably the best review came from the Sunday Mirror's Kevin O'Sullivan, who called it a "masterpiece… an all-time classic", adding: "
It's close to perfect television. I can't recommend it highly enough.
"
Over on Channel 4 there's the new dual outings from Russell T Davies, the man who created Queer As Folk before resuscitating Doctor
Who
, Cucumber and Banana, interlinked tales screening consecutively. The Guardian bested its
Wolf
Hall review, saying these were "the television event of the week
"
. Cucumber and Banana are being released separately and in a box set double pack later in March. BBC Worldwide
'
s Benvon Crumpler said:
"
Naturally we're thrilled with the rave press reviews Wolfhall has received over the last few weeks, leading up to and after TX . TX of the first episode with nearly 3.9 million viewers (unconsolidated) demonstrates there is great appetite for top quality drama productions. Our first day of digital sales got off to a strong start yesterday achieving the number one position in the Top TV Series Charts on Itunes. So with DVD and Blu Ray extras such as cast interviews, featurettes and deleted scenes, we're excited what this title has the potential of achieving at retail when it releases on March 2. It was great to see a strong marketing campaign and start to the performance of Cucumber and Banana, with Banana more than tripling its slot average on E4."
Ahead of these titles, Monday January 26 saw another big release due from BBC Worldwide, in the shape of the final outing of Miranda, one of the highlights of the Christmas viewing calendar for many people. The two final episodes drew big, big numbers across their Christmas and New Year
'
s Day airings. Commenting on the release, BBC Worldwide
'
s Benvon Crumpler, again, said:
"
Following the success of Miranda's finale on BBC 1 where on Christmas Day it achieved over a 30 per cent share and 8.6 millions viewers (consolidated) we're delighted to be able to make it available for fans to own on DVD this week. Following a strong start in digital sales, we're hopeful this title will do well for BBCW."
---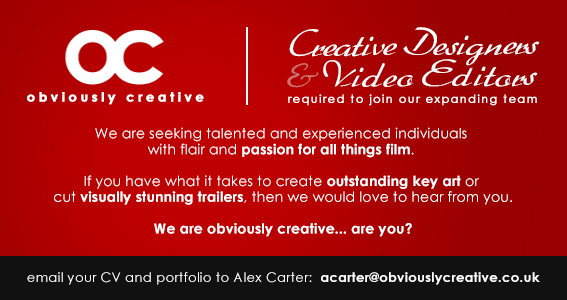 ---
Good to see our old pal Rod Smith, formerly of hmv and most recently Anchor Bay, busy this week as shooting began on the first film for the production company he's set up, Evolution Pictures. He's partnering with another old pal, Jonathan Sothcott and his Richwater outfit to work together on a slate that begins with Bonded By Blood 2, which started filming this week and has already picked up interest from the likes of the Daily Mail. Beyond that, there is Jason Flemyng's directorial debut, Reign Of Blood, and another sequel in the shape of We Still Steal The Old Way. Smith said: "I am using my experience from my time in retail and home entertainment acquisitions/distribution to shape my current and future projects. Having an understanding of the wants and needs of these areas should enable me to create content that will be an ideal fit for our market as opposed to acquiring a title that needs re-positioning and polishing. My current slate is based on successful bankable genres and established franchises and themes. By talking directly with retail and distribution I hope to be able to reverse engineer content that really delivers for both the UK audience and the buying public. I am looking at an aggressive slate of five to six films a year and intend to build on the success of Vendetta and We Still Kill The Old Way to create a recognisable brand of quality and commerciality. I will be talking with all of UK distributors and retailers in the coming months and look forward to working together to deliver a successful brand that is known for delivering."
Lots of interesting forthcoming releases to talk about. This week we finally got to see the Blu-ray of Icon's forthcoming The Babadook. And not only is it a belter of a film, but it's a great Blu-ray release too, with gorgeous moving menus and a hidden extra or two. It all ties in neatly with the look of the film and Icon will further be using the iconic design (no pun intended) of the Babadook himself as part of its marketing for the February 16 release. Icon's Chris Warrington said: "We used it in teaser ads for the film and we'll be doing that for some of our press ads. We can have a bit of fun with the campaign." This means elements such as mid-roll ads online rather than pre-rolls, which will see the Babadook interrupting viewing, Babadook-themed gifs and other social media activity and an actor dressing up as the character and visiting magazines and stores in the West End of London. The title, which boasts incredible word of mouth, will be further supported with a TV advertising campaign. As Warrington concluded: "We released it theatrically around Halloween, but because people are still talking about it, it still feels fresh and very new. It featured strongly in so many end of year lists and its reputation has grown and grown. People are still talking about it and we're aiming to capitalise on that." We liked the Blu-ray so much, we've been chatting to Icon and James Greenwall from re:fine, which put the disc together, about its creation. The feature will be up on our website shortly…
Meanwhile, Arrow Films has kicked off what is set to become the independent's biggest ever year by this week unveiling a brace of trailers for some of its forthcoming biggies. First up is The Voices, due in March and representing arguably Arrow's highest profile theatrical release thus far. The trailer for the black comedy, starring Ryan Reynolds, has been drawing lots of interest since it appeared and it's easy to see why, given its commercial potential. Also published is Good Kill, due at cinemas in April, starring a resurgent Ethan Hawke as a drone operative battling the contradictions of attacking the Taliban from a Las Vegas military base with domestic life. Commenting on the forthcoming slate, Arrow's Jon Sadler said: "2015 represents a real gear-shift for us theatrically and a move into English language features with household name actors. Ultimately, a well-supported theatrical title will have a far longer tail than films released on lesser platforms so we still believe in a wide model with a window at this time, but the product has to be strong enough. These next films feature cast at the top of their game and each film has a strong consumer proposition." You can see The Voices trailer here and Good Kill here…
And, in case you hadn't noticed, it's Valentine's Day in a couple of weeks and eOne is hoping a brace of its titles will appeal to anyone looking to snap something up for their partners. It is releasing both What If? and The Best Of Me on the same day, February 9, meaning the pair can get more bang for their marketing buck. As eOne's Stephanie Don said: "We've launched our DVD and Blu-ray campaigns for The Best of Me and What If? with a 'Share The Love…' interstitial ad running across the Stylist iPad edition this week. Both titles are releasing on February 9, and we'll be hosting an exclusive What If? screening event at the Charlotte Street Hotel in partnership with

Match.com

and The Debrief, alongside a Valentine's Day focused national advertising and PR campaign across both releases."
On the same date, eOne is releasing an entirely different proposition in the shape of The Unbeatables. The release of this family, animated football-themed film is timed to coincide with half term as eOne's Tim Westbey explained: "The Unbeatables is well placed to capitalise on children's half term. The campaign targets young families and football fans with activity including a promotional partnership on Fun Kids Radio, talent interviews, fun competitions and activity packs in boys media, with TV and press above the line."
---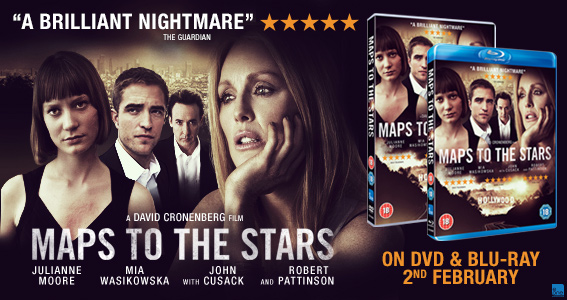 ---
The best Steelbook we've seen this week is the rather tasty design from Soda Pictures for the forthcoming release of Jim Jarmusch's Dead Man. The Zavvi exclusive goes on sale over the weekend. Commenting on this and its other Jarmusch releases, Soda's Louise Rae said: "Dead Man is a timeless piece of cult cinema that was crying out for a Steelbook, and we're really pleased that Zavvi have given us the opportunity to do it as another Jim Jarmusch exclusive with them. Bruce from Green-Ink design took on the brief of capturing the essence of the psychedelic western while doing something new with the iconic imagery of Johnny Depp's William Blake, and created something really beautiful and original. Importantly for us it also gives prominence to Gary Farmer's Nobody, and - most importantly - Jim Jarmusch himself loves it. The bold white design is going to look great alongside the black Only Lovers Left Alive Steelbook, and I for one can't wait to have it on my Blu-ray shelf. We're also releasing Dead Man and the other five films that made up our Jim Jarmusch Blu-ray Collection as regular individual DVD and Blu-rays. Each film has its own signature colour, and they'll look great alone or alongside each other. Fopp has given us fantastic support on these, and we know their customers are going to love getting all new editions of American indie cinema at its best. All hitting shelves on March 23."
Meanwhile, Amazon and Netflix have both been busy at Sundance, looking to acquire feature films for platform theatrical and streaming (see below for a link) and the former moving into feature production, it's good to see them not forgetting TV too. As Netflix looks at its next exclusive, Wet Hot American Summer, featuring an all-star cast that includes Jon Hamm and Kristen Wiig, Amazon is still busy acquiring programming. this week announcing that it has picked up Catastrophe, currently airing in the UK, for exclusive airing in the US form the spring and in the UK later this year. It signed the deal with Avalon Television, whose joint md Jon Thoday said: "We are delighted to be working with Amazon Studios, whose programming is rapidly proving to be some of the most original television currently being produced."
Retailer hmv is running a major promotion under the hmv presents… Awards Season 2015 banner, with plenty of activity in and around its stores and scores of awards-friendly films offered at special prices. Kickstarting the activity is a major competition offering purehmv members the chance to win a trip for two to the Cannes film festival. And, according to those in the know, the competition has proved to be a massive hit, with more than 10,000 entries. It was open to anyone with 1,000 points or purehmv members who bought one of the films in the promotion. We'll have more on this soon, details are here…
---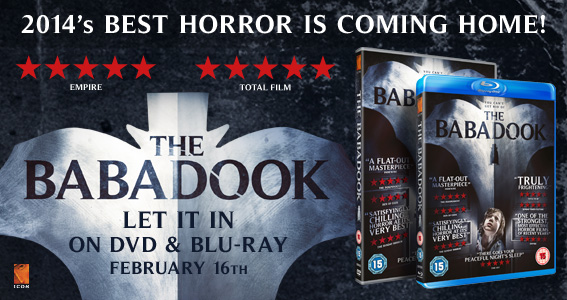 ---
QUOTE OF THE WEEK
"Copyright is about the love of films, music and books - the love of things that people enjoy."
Ceri Witchard, Intellectual Property Office, speaking at the Let's Go Connected conference this week
AT THE MOVIES
American Sniper held on to the top slot over the weekend January 23-25, ending with a total of £6.6 million. New entries in the top 10 included Ex Machina, with just over £1 million, Mortdecai, with just under £500,000 and The Gambler, with just under £400,000.
This week's superhero news? Not a great deal, but Fox is said to be developing a TV series based around its marvellous mutants, The X-Men. It is in "early talks", according to reports, with nothing likely to materialise for at least two years. Fox is said to be putting a deal together first and will then work on the creative…
Ghostbusters news and after plenty of speculation, it's been revealed this week that – no surprise here really – Kristen Wiig and Melissa McCarthy are in advanced talks to star in the film and the female friendly cast – it's being rebooted with woman who get the call when there's something strange, in the neighbourhood. Also set to appear are Kate McKinnon and Leslie Jones, with the film set to open next year…
SITE OF THE WEEK
TWEET OF THE WEEK
TRAILERS OF THE WEEK
From TV to feature film, it's not On The Buses either…
This week's Marvel trailer…
Superbowl means loads of new trailers and TV spots…
Ted's back. And this time he's still a bear…
To subscribe to The Raygun newsletter, please email info@theraygun.co.uk
with subscribe in the subject matter
To unsubscribe, email info@theraygun.co.uk with unsubscribe in the subject
For editorial or advertising queries, contact tim@theraygun.co.uk