STREAMING'S FLOW GROWS
2 ENTERTAIN "TO RETIRE"
HIGH HOPES FOR GREAT EXPECTATIONS
MOMENTUM'S BLACK NIGHT…
…WOMAN LEADS WAY FOR COMPANY'S Q2
NEW DAWN FOR UNIVERSAL
MOVE TO DEMOTE ILLEGAL SITES
MORE ANTI-PIRACY BICKERING
STAR TREK'S LATEST ENCOUNTER
OSCAR FEVER STRIKES
MASTERS OF CINEMA LAUNCHES LIFEBOAT
DOGWOOF BARKS ABOUT NEW SIGNINGS…
…AND ITS NETFLIX DEAL
QUOTE OF THE WEEK
RELEASE OF THE WEEK
AT THE MOVIES
SITE OF THE WEEK
TWEET OF THE WEEK
TRAILERS OF THE WEEK
---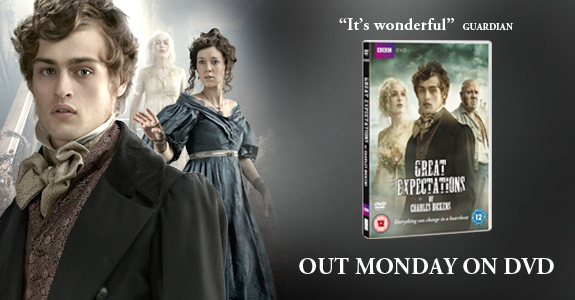 ---
If you can't read this newsletter or see the ads, please click
here
It Was A Good Week For…
Sherlock. The second series of the BBC show got off to a flyer this week, across all formats, including iTunes. The box set is performing well too, and there was even a boost for series one too…
It Was A Bad Week For…
Some bad news on the grapevine from a few of our old pals facing job losses. Chin-up…
It was another busy week in the streaming sector. Monday began with news from the KPMG Media and Entertainment Barometer, which monitors media consumption. It said that more and more UK consumers are turning to streaming and both paid for and TV services are growing, with more consumers now prepared to pay for content. The news was welcomed by the industry. The BVA's director general Lavinia Carey said: "There are now 57 different digital services which consumers can use to view content legally, making it easier than ever before for audiences to view what they want, when they want it at the click of a button. In fact, according to figures from IHS Screen Digest, downloads and digital rental transactions grew in value by 15 per cent in 2011, with a 12 per cent year on year increase in transactions to 71 million. The rise reflects the growing success of tailored online services, particularly in video streaming and downloading, which now account for around 13 per cent of the overall video market, worth some £292 million in 2011. Nevertheless, DVD and Blu-ray Discs are still by far the most popular way to watch video entertainment, with consumers spending £1.75 billion on over 207 million discs in 2011. When added to digital and rental transactions the total video entertainment sector is estimated to amount to around £2.25 billion in consumer spend in the last 12 months." The Industry Trust's Liz Bales added: "KMPG's research chimes with our own, which has consistently shown that the majority of people are willing to pay for film, TV and video content online. The findings send an encouraging message that UK consumers do value creative content and appreciate that there is a need to pay for it, whether it's on or offline. The UK audio-visual industry is working hard to provide a growing array of affordable digital services that meet consumers' needs. Today there are more than 30 official sites offering film and TV alone." KPMG's head of media David Elms said: "Judging by our survey it seems that new entrants into the UK market have got their timing right. The foundations for online streaming services to be successful appear to be set. Not only is awareness and usage of streaming high, but willingness to pay for content has increased too."
So all change for 2 entertain this week as the company fully integrates with the rest of BBC Worldwide's Consumer Products division and the name 2 entertain effectively disappears, except as an imprint on non-BBC product. In little less than a decade, the company had scored some remarkable successes, and following the collapse of Woolworths ­ the company was a joint venture between the retailer, which owned VCI and BBC Worldwide ­ it has become solely owned by BBC Worldwide. As well as the raft of BBC product, 2 entertain has, in recent years, distinguished itself in the comedy field and special interest projects developed outside of that sphere, with the likes of John Bishop proving to be a huge success. The move will see the Consumer Products division focusing strongly on brands, with teams looking after all arms of a franchise, taking in licensed product and other formats like books as well as DVD, Blu-ray and digital elements. "We're effectively retiring the 2 entertain name - as a business it's no longer what we'll call ourselves," said Consumer Products managing director Paul Dempsey. He was keen to stress that the division would not return to just releasing BBC product and was increasingly looking to develop acquisitions across all consumer products. "We're looking at rights across all formats, we'll be selling [and marketing] across all formats and the 2 entertain name will still exist as it will be on the packaging for some specially commissioned videos." As Dempsey further noted, the consumer for a BBC product, or an acquired one, will be the same one buying DVDs, or books and other licensed product. "We'll be communicating with them across all of our formats. In the old model we'd have brought the DVD rights, now we're buying as many rights as we can." he added.
---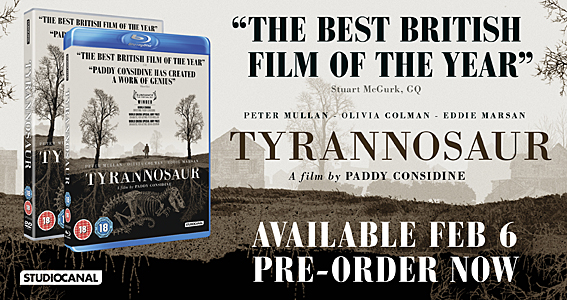 ---
The move to retire 2 entertain as a company name comes at the end of another strong year. "We had a cracking December," said Dempsey. It could have been much worse, he said, but the final month turned 2011 into a stronger year. "We beat all our forecasts," Dempsey said. "We're very happy. Celebrity Juice was a surprise performer, John Bishop did very well considering everyone else was out there and Frozen Planet sold over 350,000 copies despite being released just three weeks before Christmas." He further paid tribute to 2 entertain's achievements since its inception less than eight years ago. "It's had a fantastically successful short life," he said. "It didn't exist before 2004, it delivered profit and a growing market share, it should be a source of great pride to all of the people [who work here]."
It's already been a busy year for BBC Worldwide Consumer Products, with some of its biggest brands already making a showing in 2012, both the critically acclaimed most recent Doctor Who Christmas Special and the much-talked about second series of Sherlock have made their way to the market already. Both were highlights of the Christmas and New Year schedule and one of the only other decent programmes to air during that time is due next week, as Great Expectations is released as a standalone title, and also as part of a 200th anniversary collection of Charles Dickens titles too. The box features a selection of the Beeb's most recent Dickens adaptations, spread over nine discs. It has already received high profile publicity, courtesy of a poll in the Radio Times asking viewers to select their favourite takes on Dickens classics. Lucky voters also had the chance of winning the box. The release of the box is also matched by a number of Dickens programmes being made available via iTunes too. Product manager Lindsay Theodossiades said: "Following its fantastic success on BBC One and with good support from retailers and fans alike, Great Expectations is set to be a big hit on DVD. In further celebration of the 200th Anniversary, we are really excited to bring all the most recent adaption¹s together in one terrific box set, a must-have for any fan."
---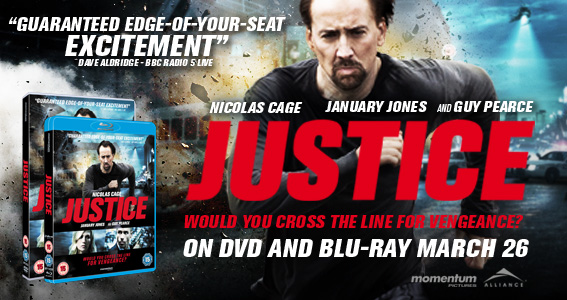 ---
To the Royal Festival Hall, for the hugely high profile premiere of Momentum's The Woman In Black, the Daniel Radcliffe starrer that has drawn acres of publicity ahead of its February UK theatrical release, thanks to its star and winningly commercial ghost story-plot. The film marks the first full, British-filmed production from the revitalised Hammer studio. As well as the film itself – which contains more than its fair share of shocks and had us jumping out of our seats throughout – Momentum's home entertainment team hosted a post-film party. The Woman In Black is one of the key releases from the company's Q2 slate, which was unveiled to The Raygun this week. "The only question is how big is it going to be," said Momentum's Kristin Ryan. "There's a lot of fun to be had with this release."
Beyond The Woman In Black, due at the end of Q2, there's plenty else of interest in Momentum's slate for the three months from April. Moving in chronological order, there's the next in its ongoing series of post-apocalyptic thrillers, The Divide, which represents something of a return to form for Hitman director Xavier Gens. Momentum is eyeing a potential theatrical platform release for the title, as well as suitably smart special packaging. "it has a really strong, recognisable cast," said Momentum's Clare Dundrow on the film, which stars the likes of original Terminator hero Michael Biehn and Heroes' Milo Ventimiglia. House Of The Rising Sun stars the latest former WWE superstar to try his hand at action flicks, with Dave Bautista appearing alongside such stalwarts as Danny Trejo. It also boasts the same producers as the likes of Setup, who know their stuff when it comes to DTV action. May will see the arrival of current box office success Shame, which has taken more than £1.2 million - and counting - at UK cinemas, a remarkable feat given it's you subject matter, but one that has set it up superbly for the home entertainment release. "This will be a premium release," said the company's Louisa Mitchell. "We're really excited about it and really proud to be releasing it." Next up is another high profile theatrical biggie, Haywire. It boasts an incredible cast, headed by one of the most searched for names on the Internet, MMA fighter turned actor Gina Carano. "It has heaps of pedigree," said Adam Eldrett. "It has the look and feel of a Hollywood blockbuster and we're spending heavily on the media." War Of The Dead is an English language film that puts together two key genres, war and zombies and will follow the likes of Dead Snow, it's already slated to play at both the Glasgow Film4 FrightFest as well as It's Grimm Up North, which will act as the perfect launchpad. Into June and there's more horror, albeit more from the Blair Witch Project school, although A Night In The Woods is set far closer to home, in Dartmoor. "After Troll Hunter [one of the company's early 2012 successes], the found footage film is back," said Adam Eldrett. There's more horror in the South American tale The Squad, about a team of soldiers investigating the disappearance of some colleagues in an isolated outpost. Possession stars Sarah Michelle Gellar, currently starring in Sky's Ringer, and is a spooky film that boasts the involvement of executive producers of The Ring and The Grudge. "Sarah Michelle Gellar brings an audience from Buffy and The Grudge," said Kristin Ryan. And of course, there's more from CSI, with the Complete Season 11 from CSI: Vegas in April and the ninth of CSI: Miami in June,. Both will be boosted by assorted guest appearances, the former from no lesser a star than Justin Bieber, his death in the show is bound to appeal to both his fans and those who dislike the teen idol too… Beyond these and later in 2012, there's Act Of Valour (complete with an added U for the UK release) a contemporary war film that boasts a true air of authenticity, with Navy SEALS in the starring roles and The Raid, an actioner from South East Asia that, improbably, boasts a Welsh director.
---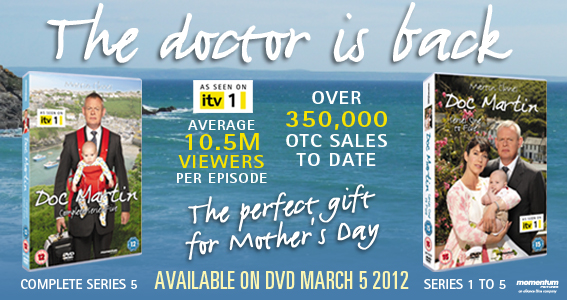 ---
Job news now and following the departure of marketing director Karen Charalambous to sunnier climes (theatrical), Universal has unveiled its new vice president of marketing. Dawn Paine will take on the role, overseeing all Universal's home entertainment activity for marketing, communications and publicity. The former Nintendo marketing director, who had been at the games giant for 10 years, joins in a busy year for the studio, which is celebrating its 100th anniversary, as well as big releases such as Dr Seuss' The Lorax and Battleship. Universal UK md Ian Foster said: "We are very pleased to welcome Dawn aboard. Her track record makes her an ideal choice for this position; I'm sure Dawn will bring an exciting new perspective to our business. Dawn inherits a strong and motivated marketing team and I am confident together they will help drive our business to future growth and success." Paine added: "After an incredible, transformative 10 years at Nintendo, the time is now right for me, to throw myself into an exciting new adventure. That next chapter will be carved out with the fantastic team at Universal Pictures UK." You can tell how sorely she'll be missed in the games sector – trade magazine MCV penned an editorial piece on her departure.
It's been another fascinating week of claim and counter claim in the ongoing fight against piracy. Each day another story filters out and what has been intriguing is the fact that the fight appears to be getting dirty. Over here, the threat has been about "SOPA-like proposals" – after assorted Internet warriors objected to US anti-piracy legislation using that acronym, it has given organisations such as the Open Rights Group, the chance to criticise anything geared towards anti-piracy as being "like SOPA" (which means bad, for some reason, or so the theory goes). One of the latest rows involves proposals made by industry groups to demote illegal sites on search engines, which, the Open Rights Group says, is some kind of attack on free speech, democracy and world peace, as well as being a bit like SOPA. You can see the story here. Echoing her comments about the KPMG story, The Industry Trust's Liz Bales said: " Research by KPMG earlier this week indicates that the majority of people are willing to pay for film, TV and video online. They value creative content and appreciate the need to pay for it. With this in mind, there's a very positive opportunity here to support consumers using the internet by directing them to the more than 30 official websites offering film and TV."
More anti-piracy bickering, and in the US, the row this week centred on NetCoalition, the US pro-Internet lobby, which made an announcement that called studios and other groups against piracy "thugs". They were forced to distance themselves from the web statement. Back here in the UK, we were fascinated by the story that intellectual property lawyer Mark Harris has been disbarred for not only posting Twitter messages abusing prosecutors in the Newzbin case he was defending, but also for, it was revealed, owning the site he was representing. You can read the full story here
---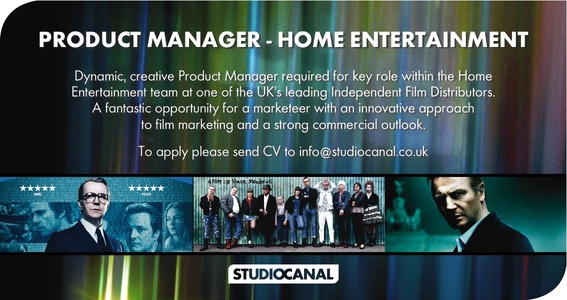 ---
To Soho's Sanctum hotel and its cosy basement screening room for a special screening of the first ever episode of Star Trek: The Next Generation to mark its impending release on Blu-ray ­ the series makes its debut on the format on Monday. The Next Level release features a trio of episodes from the series, and effectively acts as a teaser to whet Trekkers' appetites ahead of its full launch on Blu-ray later this year. The Raygun and assorted press and writers assembled, both from traditional media and bloggers too, were treated to an outline of some of the remastering process (special effects have been updated for the digital age) and saw the double header, Encounter At Farpoint. There were even a pair of Klingons, in full regalia, in attendance. And, as noted by executives at CBS, which has put together the Blu-rays from the original film source in the US, it really represents "the next generation of The Next Generation". Paramount's Tara Hutton said: "To celebrate the 25th anniversary of The Next Generation, we are delighted to release this stunning blu-ray which contains the pilot and two fan favourite episodes. We will be rewarding consumers who then wish to buy into Season 1 later this year with a £5 off deal available with purchase."
In case you hadn't noticed, the Oscar nominations were announced this week. We're not going to run through them all again – come on, you should have picked it up by now – but it was interesting to note a few things. Firstly, EV is leading the pack, with both Hugo and The Artist topping the nominations. We also noticed how quickly we saw a version of the theatrical poster for The Sitter had been amended to highlight star Jonah Hill's nod, and we were not overly surprised when a press release announcing the DVD and Blu-ray bow for the nominated Moneyball landed in our Inbox either (it's due on March 19 from SPHE). Even the chatter about those that were snubbed or didn't do as well as expected, such as Drive and Tinker, Tailor, Soldier, Spy, due on Monday from Icon and Studiocanal respectively, can't have harmed their chances. You can see the full list of nominations here
Also on the Oscar front, we mentioned it last week, but it's good to see Independent Distribution's Hell And Back Again, released this week, picked up a nomination. The company's md Eric Stevens said: "Hell and Back Again is an extraordinary film and we are so proud of this nomination."
---
---
What was interesting to note was that, among our Twitter followers and those we're following, the announcement of Eureka and its imprint Masters Of Cinema's Q2 slate, made on the same day as the Academy Awards nods were unveiled, drew almost as much if not more comment. Its slate for April, May and June includes another raft of big name additions to the brand, with Alfred Hitchcock's Lifeboat (April), Charles Loughton's Island Of Lost Souls (May) and both Double Indemnity and The Lost Weekend (June). Masters Of Cinema's Nickk Wrigley said: "We're very excited to finally be welcoming British legend Alfred Hitchcock into the Masters of Cinema Series. He made Lifeboat during WW2, his only film for Fox, and the same year he made two shorter films for the war effort - Bon Voyage and Aventure Malgache - both collected here, in new HD restorations as a sumptuous Dual Format special edition."
The Sundance Festival has been on this week, and one UK operator has been keeping itself busy out there, with documentary specialist Dogwoof acquiring three films at the prestigious event. Its slate was bolstered by the inking of deals to release the wonderfully titled Big Boys Gone Bananas, Putin's Kiss and Marina Abramovich: The Artist Is Present. Commenting on the deals signing the first two, Dogwoof's Oli Harbottle said: "It is wonderful to add two such important and timely films to the Dogwoof roster - both films carry similar messages and display Dogwoof's dedication not only to the documentary genre, but also films which are trying to make a difference." He added after signing the third: "I am delighted to have picked up this incredible documentary - the film is a wonderful and touching depiction of a very special individual, and I am confident that it will play well to UK audiences. There are some very exciting ideas already in the pipeline for the film's release later this year."
Talking of Dogwoof, a quick glance through Netflix's UK offering online reveals that the independent certainly dominates the documentary section, but much of the homepage too with its unique brand of release. The deal between Dogwoof and Netflix was brokered between the former's Andy Whittaker and gthe latter's chief content officer Ted Sarandos. Whittaker said: "Dogwoof and Netflix is a great fit. Two companies looking to the future and changing the game for film and audiences. It's great to see Netflix come to the UK and shake up the landscape for the better and we are delighted to be a launch partner, and have backed this up by offering our best films on Netflix."
---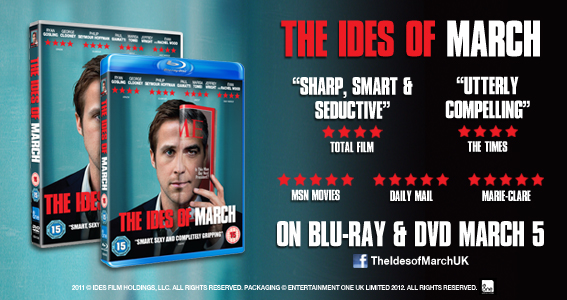 ---
"In the UK our long-term competition will likely be Sky Go offering Sky Movies and Sky Atlantic on demand. Over the coming years, we hope to be able to grow large enough to outbid Sky for one or more major studio output deals, as we did this year for MGM."
Netflix chief executive Reed Hastings, on the company's march into the UK. In a letter to investors this week – which significantly boosted its share price – he said take up of subscribers was faster in the UK than when it launched in Canada.
RELEASE OF THE WEEK
When a film ratchets up some 20 million plus views for its trailer, you know there must be something a bit special about it… But that's just what's happened with Grave Encounters, a US independent horror which makes its way to these shores on April 23, courtesy of Metrodome. We'll be putting it up on our website shortly, but in the meantime, as Metrodome's Rebecca Johnson said: " It's great to see an already phenomenal response to the Grave Encounters trailer online. We're really looking forward to fans experiencing the film when it is released in April. We can't be held accountable for any sleepless nights that may occur though…"
AT THE MOVIES
The War Horse continues to make all the running at the box office, romping home to the number one slot for the second week running, its winnings now stand at almost £10 million. Hatwire and Underworld: Awakening both bowed with more than £1 million, the forming edging ahead, while The Sitter had just under £1 million. The Artist continues to make a lot of noise at cinemas (do you see what we did there?) and has now earned more than £3 million, while The Iron Lady has now takenmore than £7 million (a total which probably equates to a pound for everyone who lost their job during Thatcher's reign – and yes, we're going to make an ant-Maggie gag for every week this film's in the top 10).
Some TV news now and after his outstanding turn (as himself) in Curb Your Enthusiasm, Ben Stiller is set to continue working with HBO. The comedy star has signed up for the pilot of All Talk, a series about a Jewish family in Washington DC. Alan Alda may co-star in the series that is, according to US trade sites "politically, religiously, culturally, intellectually and sexually irreverent". Still will also direct and executive produce. He is, of course, also making a TV-related appearance in the big screen adaptation of Rentaghost, arguably one of the strangest projects being developed in Hollywood now…
Also from HBO: we've long been fans of the wonderful Paul Feig, going right back to his groundbreaking Freeks And Geeks series (which offered early roles to the likes of Seth Rogen and James Franco, incidentally). Although Feig is now a major Hollywood player and riding on the back of his success with last year's comedy hit Bridesmaids, he's returning to television after signing up for a pilot for The Vi*gra Diaries. The series, based on a bestselling book, will star Goldie Hawn as a woman back on the dating scene after her 35-year marriage falters… (Don't expect regular updates on this series, as we look a bit daft putting an asterisk in that word, but we don't have a lot of choice, seeing as spam software might think we're trying to sell you something…
More TV-related material now, although this is something that's decidedly more vintage than the likes of Freeks And Geeks, and it appears as if the Monty Python team are to have the closest thing to a reunion as the casting of science fiction comedy Absolutely Anything continues. The film is directed by former Python Terry Jones and the line-up will include his old pals John Cleese, Terry Gilliam and Michael Palin… The only other surviving Python star, Eric Idle, is also tipped to join the team, making it the first time the old gfang have got back together for some time. The film follows a human granted unlimited powers by aliens. The one question mark is over how Pythonesque the proceedings will be. The producers (obviously with one eye on its potential) sayt it will be, although Jones is not even keen on that word, which is, it must be noted, in the dictionary…
SITE OF THE WEEK
TWEET OF THE WEEK
TRAILERS OF THE WEEK
It's dropped the first word of the title for its UK release from Momentum at the end of March, but this is Nic Cage's next outing, more on this next week…
A new extended trailer for this title, eOne's TV campaign for the UK theatrical has now broken too…
We're not entirely sure of the title of this, but you can't argue with the star quality…
Internet sensations make a film, with a great cast too… (Note also, the massive iTunes exclusive window)…
o subscribe to The Raygun newsletter, please email
info@theraygun.co.uk
To unsubscribe, email
info@theraygun.co.uk
with unsubscribe in the subject