CONSOLIDATION NOW…
…UNIVERSAL AND WARNER PARTNER FOR DISTRIBUTION
IT IS WHAT IT IS AS CHAPTER TWO LANDS
OFFICIAL FILM CHART UPDATE
FOOTSOLDIERING ON
LIGHTBULB MOMENT
DADDY'S NEARLY HOME
FLIPPING OUT…
…AS BFI WIELDS COSH…
…AND SENDS OUT PLENTY OF BAIT
YARD SALE
101'S GOT THE LOOK
WWE TRANSFER GOOD NEWS FOR HOME ENT
ALTITUDE GOES DEEP UNDERWATER…
THE RAYGUN 2019 SURVEY
QUOTE OF THE WEEK
AT THE MOVIES
TWEET OF THE WEEK
TRAILERS OF THE WEEK
---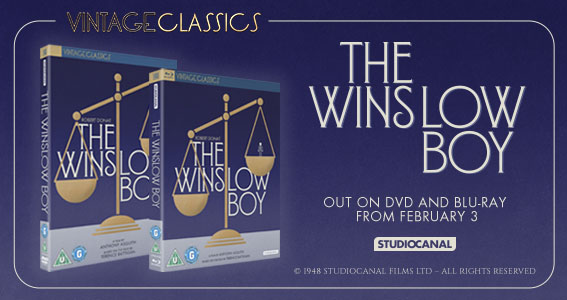 ---
If you can't read this newsletter or see the ads, please click here.
It was a good week for… Rise Of The Footsoldier showing homegrown video-friendly indie films can still succeed…
It was a bad week for… Well, the big news came as a surprise…
A year of great change in an industry in great flux is what many predicted this year, but few expected those changes and announcements unveiling major moves to come as quickly as they have this week. And in seismic news for the global video industry, it's been announced this week that Universal and Warner are entering into partnership for distribution of physical home entertainment product in the US and beyond, including the UK. The deal will see the creation of a joint venture between the two studios in North America to look after the "sales, retail marketing and distribution for the two physical home entertainment operations" according to the joint statement. Each of the two giants will look after their own content and marketing, as well as digital distribution. It is anticipated it will be up and running by the first quarter of 2021, a year from now, and it takes in all physical formats (DVD, Blu-ray and 4K Ultra HD), and is set to last up to 10 years. At the same time, a separate licensing arrangement is being brought in which will see Universal and Warner taking on responsibility for distributing each other's and their own products in different territories. Warner will look after distribution for Universal in the UK, Ireland, Italy and Benelux from Q1 2021, with Universal handling Warner's distribution in Austria, Germany, Japan and Switzerland, which is likely to kick off in the final quarter of 2020. Long-term Universal chief Eddie Cunningham will oversee the North American joint venture.
Little else is known about the deal and the practicalities of how it will work, the news was broken to staff at Universal and Warner this week as the official announcement was made, taking many by surprise. This kind of consolidation has long been rumoured and even anticipated, but the announcement itself seemed to come out of the blue. The logic of the two studios sharing distribution and, it appears, sales, makes sense, from a business point of view, although, as ever, any job losses would be tough for those involved. But, as many acknowledged behind the scenes, it's very early days and there's a lot of work, and working out, to be done. In the meantime, comment came from chiefs at the head of the studios. Ron Sanders president worldwide distribution, Warner Bros. Pictures and president, Warner Bros Home Entertainment said: "As the home entertainment landscape evolves, we are continuously working to deliver the best entertainment range and value to our fans. The physical business is still an important and active category for the industry. This proposed joint venture with Universal gives us the best opportunity to foster innovation in this business, optimise the physical offering and extend the lifespan of the format for our fans and consumers." Universal Filmed Entertainment Group president and chief distribution officer Peter Levinsohn said: "With market conditions and consumer viewing behaviours continuing to evolve, we wanted a partner who shares in our commitment to deliver the best consumer proposition going forward. This proposed JV presents a significant opportunity to continue to work with our retail partners to ensure the format's strength and sustainability for years to come." On the appointment of Eddie Cunningham, Levinsohn added: "For more than two decades Eddie has been an expert in understanding the evolution of the physical home entertainment landscape. He's been a dynamic leader in shepherding business innovation and operational effectiveness." More on this story in the coming weeks…
---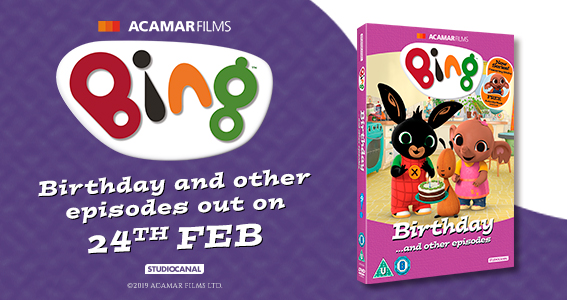 ---
It's been a busy week for Warner, what with its announcement about the joint venture and partnership with Universal, but it's also released the second instalment in its big horror franchise in the shape of It Chapter Two. The release has been supported by media activity that kicked off targeting horror and franchise fans between Christmas and New Year. This saw Warner partnering with NME and Empire to target fans of the film and turn them into active purchasers by focusing on the limited edition SKUs and the bonus content. As Warner told The Raygun in a comprehensive statement: "We also ran a Facebook sports sync campaign on New Year's Day to reach football fans on one of the biggest days of the year for both football and EST purchases with creative contextually relevant messaging." In both digital and physical retail locations, Warner used the Pennywise eyes and red balloons to highlight the well-known imagery, with locally created "festive fear" assets tying in with the season and aimed at "creating stand-out both in organic and paid activity". Press and influencers received a special drop with a themed box taking inspiration from the film's restaurant scene, the initiative aimed at encouraging consumers to watch the film in their own Losers' Club. As Warner noted, the early launch for the campaign worked, It Chapter Two made it to number one in the first official film chart of 2020 on digital downloads alone. Meanwhile, that Losers' Club theme continued with a series of challenges for assorted YouTubers and content creators and assorted newspapers joining in the fun. As Warner's statement concluded: "Coverage began breaking the week of physical release, continuing one week post-release in a sustain effort."
It Chapter Two is at number four in this week's Official Film Chart, certain to rise in next week's offering on the back of the physical release of the horror sequel. Meanwhile, it's replaced by another site purely on the strength of its digital downloads in the shape of Hustlers, the Jennifer Lopez starrer that is, If online reaction is anything to go by, the title most cruelly snubbed by the Academy Awards nominations (see below for more). Big new entries include Ad Astra, from Fox, at number five and, at number six, in another hugely successful offering, the latest in the Rise Of The Footsoldier franchise, the fourth, entitled Marbella. Talking of which…
It's been one of the most successful homegrown theatrical to home entertainment series of the past decade and more, and now the Footsoldier franchise is set to continue with a new look. Signature has confirmed that, on the back of the the success of the fourth Rise Of The Footsoldier film, Marbella, which has just come out on home entertainment formats following its theatrical, is to continue even further and is being given a new lease of life. Footsoldier Millennium is the working title for the next instalment, which will offer up a new cast, although the new film, effectively a reboot, should see Craig Fairbrass return as the lynchpin of the series, Pat Tate. The film will follow the same, successful route to market as Marbella and its three Rise Of The Footsoldier predecessors, which have sold well over a million units across the range. This means a theatrical and premium vod bow in the autumn, with a home entertainment release early in 2021. The formula has worked again for Rise Of The Footsoldier: Marbella. Commenting on the latest release, Signature's Claire Loewenthal said: ""Rise Of The Footsoldier 4 physical sales prove that a dedicated fan base and targeted marketing can still result in strong results for independent UK movies. Something our partners also recognised, with fantastic support across the market including point of sale advertising in two major retailers and all three SKUs (DVD, Blu-ray and boxset) performing way above average across the board and achieved the number 1 spot in the Official Charts Company's charts for its first 2 days of sales. The film was elevated further during our day-and-date release in November… which saw Footsoldier rise (!) to the top of the charts, once again, with digital sales. We are thrilled to be the UK home of this unstoppable British crime series and we are looking forward to be working with Carnaby Sales on the upcoming Rise of the Footsoldier 5, due for release in 2021."
---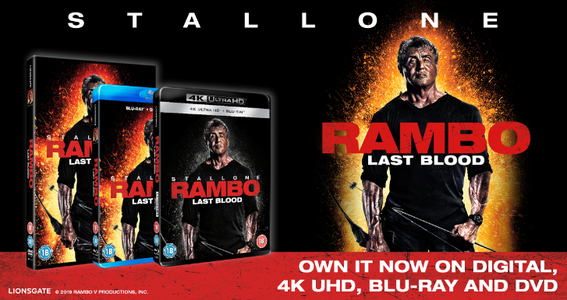 ---
Another title performing well on release is a title we wrote about recently, is Lightbulb Film Distribution's Invasion Planet Earth. As noted, it had a 17-year journey from script to screen, and, as the independent – which has just celebrated its first full year in business – said, it was supported trade-wide and finished the week as the highest new entry on DVD and is holding up well into week three. Commenting on the success, Lightbulb's commercial director, Matthew Kreuzer, said: "We were delighted with the result on Invasion Planet Earth. It's a truly independent film, made by an exceptionally hard working and passionate man. Simon has spent almost two decades of his life making this film and he fully deserves the recognition and success. We also want to thank Strike Media for delivering such a well-targeted campaign and, of course to all the retailers, for backing it."
Monday saw the release of another film from Lightbulb, Sword Of God. The medieval thriller looks set to be one of the best-selling DTV releases of the week, the company said, and Lightbulb's Matthew Kreuzer said: "We are so pleased with the Sword Of God artwork and we knew customers would like it too. It's a beautifully shot film and really shows the harsh reality of life (and death) in The Middle Ages. Again, thanks to the trade for the support." Forthcoming home entertainment titles from Lightbulb include in Q1 include fantasy-horror The Village In The Woods on February 24 and WWII thriller The Occupation at the end of March.
Back to Signature, and It was one of the big hits of last year's annual FrightFest event and now, finally, the wider public can get to enjoy one of the more inventive, exciting and thoroughly enjoyable genre films of recent years, as Signature has unveiled its plans for the Elijah Wood starrer Come To Daddy. The film, in which Wood continues to add to his impeccable horror film credentials starring as the wannabe hipster paying a visit to his estranged dad in an isolated house, was rated by the cognoscenti as one of FrightFest's best last year. It will appear on the big screen again at the sometime FrightFest home of the Prince Charles Cinema, in London's West End, on February 17 and 20, this comes ahead of its digital release on February 21, which will be followed by DVD and Blu-ray on March 2. Commenting on the release, the company's Emilie said: "Last August FrightFest opener Come To Daddy, starring Elijah Wood and Micheal Smiley, will be back on the big screen before its Home Entertainment release. The Prince Charles Cinema have partnered up with Signature Entertainment and FrightFest to host two exclusive preview screenings on February 17 and 20. This genre-bending horror comedy has garnered incredible reviews in the past few months and has been described as 'a true crowd pleaser' (Bloody Disgusting), 'f*cked up funny' (The Playlist) and describing Elijah's performance as 'pitch perfect' (Slash film). Here's you chance to see this future cult classic! As a sidenote, Signature is cooking up a Blu-ray packed with great extras."
---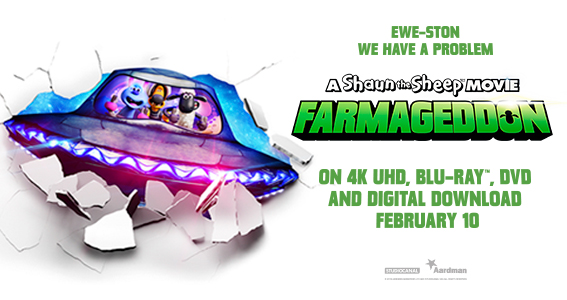 ---
To the BFI's home on the Southbank, for a special screening in honour of the landmark 40th release of its marvellous Flipside home entertainment imprint. The label, an offshoot of the BFI's strand of weird and wonderful, often lost films, screening programme, was celebrated with a screening of some short films and a panel discussion. Led by the duo behind the original series of screenings at the BFI, Vic Pratt and Will Fowler, it featured former BFI staffers who helped create the home entertainment label, Jane Giles and Sam Dunn, and current BFI employees Doug Weir and Jo Botting. As Dunn explained: "There are a lot of great British films, but only a handful get remembered. For every Third Man and Fallen Idol there 's something weird that's not been seen.We wanted to reassess films, rethink what was great." Giles added: "There was never a dull moment with Flipside. It was a good idea to take the [screening] idea and run with it. We took these films, which had only screened on the Southbank as one-offs, and made them more widely available, and added essays and [extras]. We gave value to films where the value wasn't always obvious." Weir, who works on the technical side, explained: "We don't like to make things easy for ourselves. There's a lot of work goes into every Flipside release. We've made trailers from VHS tapes, everything – there isn't one technique we haven't utilised."|
It may have reached 40, but there's no end to releases for the Flipside imprint. The 40th release, Cosh Boy, complete with a great raft of extras and material, arrives in stores on Monday January 20, and there's more beyond that too. The BFI's John Ramchandani told The Raygun: "The Flipside label was launched in 2009 with the explicit aim of rediscovering the margins of British film and making cinematic oddities available on physical format. Richard Lester's 1960s cult comedy, The Bed Sitting Room was our premiere release and has since been followed by a collection of counterculture curios including Here We Go Round The Mulberry Bush, Primitive London and Psychomania. While digital devotees may be quick to ring the death knell of the physical format, we've seen continued support for films released on the Flipside label and 2019 brought in some awesome sales for releases including Mr Topaze and Legend of the Witches/Secret Rites. To celebrate Flipside becoming a quadragenarian we're thrilled to add Lewis Gilbert's juvenile delinquency drama, Cosh Boy, to the slate. Just because Flipside has turned 40, don't expect to see any signs of the label slowing down just yet. They say 'life begins at 40' and we're already working on a great line-up to see us through the mid-life crisis and beyond. Bring on the Nifty Fifties!"
Meanwhile, due to take place at the BFI on Friday night was a special live scoring of Bait, one of the most talked about films of the past decade and one due to land on home entertainment formats (joining the already available BFIPlayer version) on Monday. The live scoring, attended by cast and crew and including vocal input from singer songwriter Gwenno Saunders (whose last album was sung entirely in Cornish, and mighty fine it is too), helped celebrate the launch and success of the film, playing to a sold-out crowd soon the Southbank. The perfectly timed release comes after its BAFTA nominations revealed last week, while the buzz bout the film continues to grow. The release is also set to be one of the BFI's biggest for a couple of years, hitting the levels previously achieved by the likes of Abel Gance's Napoleon; this too comes on the back of its ongoing theatrical success – it's still playing in cinemas and has received a post-BAFTA nods boost, which will certainly see it adding to its £470,000 plus box office haul in the UK. Commenting on the release, the BFI's Phil Roberts said: "'The success of Bait has been rightly hailed as one the best underdog stories to happen to the British film industry in years. Huge thanks to all our partners in exhibition, and now the home entertainment sector, who have helped the BFI find an audience for this unique film."
---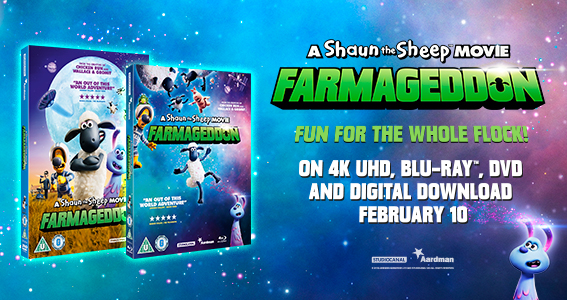 ---
There's a couple of fine music-related films due in stores on Monday, kicking off with the latest from Picturehouse Entertainment, the marvellous reggae-based documentary Inna De Yard. It's a kind of Buena Vista Social Club for roots music, as a group of veteran artists from Jamaica join forces in the country's remote hills to go back to basics for recording sessions, talking about music, their art and their careers. It really is an outstanding film, with limitless appeal to any fan of reggae music and beyond. Commenting on the release, head of distribution for Picturehouse Entertainment Nick McKay said "It's great to be able to bring a ray of Jamaican sunshine to the January market. Peter Webber's outstanding documentary shines a light on the history of reggae music and some of its most influential pioneers. Set against a beautiful Caribbean setting, we hope that Inna De Yard raises audiences spirits in the early part of 2020."
Also due in stores next week, and worthy of note to all of us massive fans of the godlike genius that was Prince, is a first ever UK Blu-ray release for Sign O' The Times, the revolutionary live concert replicating his equally revolutionary double album. The title is due via 101 Films and it is bringing the title to market in an entirely fitting coloured box. As the company's Tim Scaping said: "Among the greatest concert films ever made, Sign O' the Times captures Prince at the height of his musical powers, and is long overdue a UK Blu-ray release. Our release includes a set of art cards, and an appropriately purple case."
It's been everywhere this week, including a lavish party at the broadcaster's London HQ, but BT Sport has unveiled its ongoing deal with wrestling organisation the WWE. The deal sees the WWE transferring from its long-time UK broadcast home of Sky and the new arrangement is almost certain to see grappling on TV getting a big boost on these shores. The new impetus will come in handy for Fremantle with its WWE home entertainment releases too. As the company's Ken Law said: "The WWE TV move to BT Sport is great news for us in Home Entertainment. The audience reach will be greater and the marketing campaign BT is putting behind the launch is at the level which has not been seen here in the UK before. There will be whole new generation of fans switching on to WWE. I was lucky enough to attended the launch event at the BT Sport studios on Wednesday evening and it was something else. If the energy, commitment and budget they put behind that is anything to go by, WWE and all their licensees will be reaping the rewards of this TV deal for years to come."
Further into Q1 and after a busy 2019, Altitude is easing into 2020 with a first release at the end of the month. The company's Adam Eldrett talked The Raygun through its trio of titles. He said: "Iron Fury (aka T-34), out on January 27, is set in 1944 and focuses on a courageous group of Russian soldiers who after being captured by the Germans manage to steal a T-34 Tank and take the fight back to the Nazi's. The film was a huge theatrical hit in Russia and has been best described as The Fast and Furious With Tanks. Moving to February we have two superb titles coming out, 47 Metres Down: Uncaged, is a sequel to Johannes Roberts' break out shark thriller. This time the film follows a group of teenage girls who become trapped in an underwater city and are relentlessly pursued by Great White Sharks. If you are a fan of this genre or shark movies in any way then it's certainly a title you won't want to miss when it's released on DVD and Blu-ray on February 3. And a week later the acclaimed Little Monsters, is released on DVD, Blu-ray and digital. Starring Academy Award Winner Lupita Nyong'o as a teacher on an excursion with her young class, who ends up in the middle of a zombie invasion and is joined by Alexander England and Josh Gad. The film has been pre-ordering fantastically and has a real mark of quality to it. After such a packed Q4 we have some real quality product in Q1 and currently building our slate up for the rest of 2020 which is looking like another exciting one for Altitude."
One more thing: why not fill in our annual survey looking at the best and worst of the year just gone, as well as looking ahead to the next year. Here are the all important questions – answer them and send via email to tim@theraygun.co.uk
Favourite three releases of the year:
Biggest challenge in 2020:
What I'm most looking forward to in 2020:
---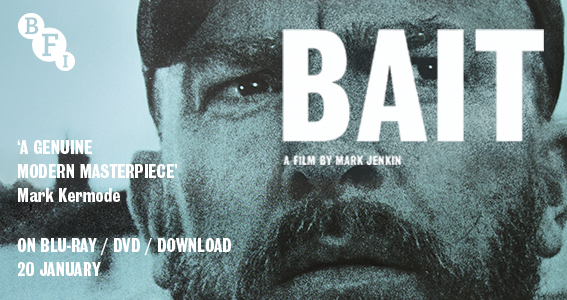 ---
QUOTE OF THE WEEK
"Earlier this week we reported that the number of leaked screeners was on the rise again after an all-time low last year. Over the past 24-hours, this number went up significantly with six new leaks bringing the total to 16. A pirated screener dump of this magnitude in such a short timeframe is something we haven't seen before. Seeing this many leaks in the span of a few hours is quite unique. As far as we know, it has never happened before. This certainly makes it newsworthy and may also draw the attention of Hollywood and law enforcement."
It's Oscar screener season, and as pirate news site Torrent Freak reported, there's a slew of screeners now leaking to pirate sites…
Aqua man is proving to be one of the more reliable DC superheroes around, thanks to the huge success of the feature film starring Jason Momoa. A sequel is due in a couple of years, and the underwater adventures are also set to receive a spin-off feature. There's more too, for this week, it's been announced there'll be an animated series. The three parter will look at Aquaman's early years in charge of his homelands beneath the sea. Going under the full title of Aquaman: King Of Atlantis, it is being produced by James Wan, and will air on HBOMax, the forthcoming svod service...
Also due on HBO Max, after a reportedly fierce bidding war, is a mini series based around Bong Hoon Jo's acclaimed Parasite. The fledgling service fought off the likes of Netflix to win the rights to air the mooted show. Little is known yet about the series, but given the huge buzz surrounding the film - its Oscar nominations this week included a Best Picture nod - it is already eagerly awaited.
Talking of Oscar nods, Jojo Rabbit warned it's fair share this week, and Despite splitting opinion among critics and audiences, director Taika Waititi is still much in demand, with a packed schedule including a new Thor film among others, but now news has emerged that he's been approached to develop his own Star Wars film. Lucasfilm has tapped him up and it shouldn't be too much of a stretch - he's already directed episodes of Disney+ series The Mandalorian - as long as he can fit it into his diary.
Craig's a villain, again…
You're on The Raygun newsletter mailing list, which has been running for eight years, because you requested it, have been recommended to us or sent us emails. You can unsubscribe at any time, if you're daft, using the link elsewhere or by emailing as below. But of course, you don't want to do that, do you? We don't share your information with anyone else, we don't like cookies and we're the good guys. We care because you do…
To subscribe to The Raygun newsletter, please email
info@theraygun.co.uk
with subscribe in the subject matter
To unsubscribe, email

info@theraygun.co.uk

with unsubscribe in the subject
For editorial or advertising queries, contact

tim@theraygun.co.uk