LOVE, ACTUALLY
…AS 88 BRINGS MORE MARTIAL ARTS
PRE-ORDERS LIGHT UP FOR NOIR
TRAILERS OF THE WEEK
If you can't read this n

ewsletter or see the ads, please click here.
With cinemas reopen and Tenet poised for release, the industry has launched the latest salvo in its campaign to help drive consumers back into cinemas. #LoveCinema follows hot on the heels of the initiative to convince the public about the safety of cinemas and the efforts being made to ensure they were comfortable with returning to theatres and multiplexes. The latest campaign, appearing on social media, distributor and assorted media websites, as well as being used in advertising, centres on a trailer (you can see it here) showing clips of more than 50 films. These range from classics through to forthcoming titles that are released in the coming months, taking in the likes of Tenet, through to the next Bond outing, No Time To Die and forthcoming superhero flicks such as Wonder Woman 1984 and Black Widow. Commenting on the initiative, Cinema First chair Iain Jacob said: "The #Lovecinema campaign has been launched to encourage audiences to return to the cinema to fall in love all over again with the unparalleled experience that only the big screen can deliver. The global pandemic has had a colossal impact on the film industry, presenting cinemas across the UK with unprecedented challenges. As an industry that employs over 20,000 dedicated people, of which 40% of are under the age of 30, they need our support. Cinemas are ready to welcome audiences back, and we are calling on the great British film-loving public to escape back to the cinema and enjoy a safer big screen experience."
Official Film Chart news now and, we know we talked about its initial success last week, but this current listing unveiled on Wednesday saw Studiocanal's new 4K restoration, released across a raft of different SKUs, was the highest new entry in the top 10, sitting just behind perennial favourite Trolls World Tour. It's an amazing feat and one that should certainly be celebrated, particularly as it was made all the more noteworthy for outdoing the latest Star Wars Steelbook release, The Return Of The Jedi. Commenting on its success, Studiocanal's Kristin Ryan said: "We're incredibly pleased with first week sales on both Flash Gordon and Bill & Ted's Excellent Adventures. Both films have been lovingly restored to the highest spec and were supported across the board- with both physical retailers and digital platforms really getting behind the titles. It really is a testament to the strength and variety of the catalogue market and a great indication of what's possible for the whole industry as we turn our attentions to Q4 planning and activity."
Meanwhile, Studiocanal continues to mine its vaults, the most impressive of all studio libraries, and Monday is the turn of a new restoration of another sci-fi classic, albeit a relatively more recent one. Here's the company's Nicola Browning on The Fifth Element. She said: "Monday sees the release of The Fifth Element on 4K UHD, Blu-ray, DVD and on Digital. This sci-fi masterpiece looks absolutely stunning in 4K and is a cult classic for a very good reason. The comic performance of Chris Tucker as Rhuby Rhod is unbelievable and its iconic style is second to none. With beautiful new artwork the Zavvi exclusive Steelbook sold out immediately. Supported with a great organic and paid social campaign, we've seen really good reach and engagement to date. PR coverage has included a great spot on BBC Review, coverage across key entertainment and film sites as well as personalised multi pass 'desk' drops. The pre-order numbers on iTunes are really strong and we've secured excellent additional merchandise space with Amazon. This title is another great addition to an already successful catalogue of 4K UHD titles.
---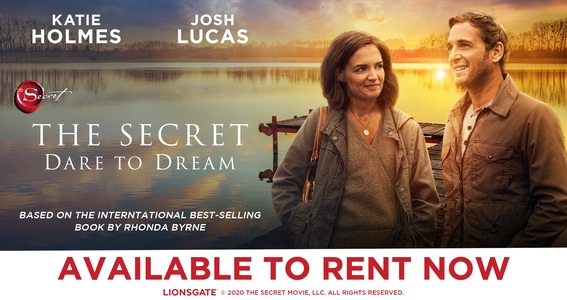 ---
Currently getting publicity everywhere is Luke Goss, the former Bros star, now an actor and star of a documentary, When The Screaming Stops, that helped reintroduce him to the world. He's been supporting the release of Paydirt, where he stars alongside Val Kilmer, due out on Monday from 101 Films. Goss has been on TV, radio and in print backing the release and the company's Tim Scaping said: "Paydirt is shaping up very nicely ahead of release this Monday 24. Luke has given his full support to the UK release despite being in LA, performing countless media interviews via Zoom, including an appearance on Good Morning Britain on Friday. It's fantastic for an independent UK label such as ourselves to have such heavyweight media support for one of our releases. Paydirt is a fun, exciting watch and we're sure Luke's fans, and those of fast-paced action movies in general, will really enjoy the film when they finally get a chance to see it on DVD and digital on Monday."
This week has been director Rob Savage and his cohorts and colleagues who worked on Host, the homegrown horror hit of the lockdown currently airing exclusively on svod channel Shudder, appearing on UK media to push the film. And they've made quite an impression, turning up on BBC's breakfast news and seemingly in newspapers, TV and radio everywhere. It's helped the film become one of the most talked about of lockdown, aided by its suitably timely Zoom-style pandemic setting. A spokesman for the channel told The Raygun: "Shudder has been thrilled with the response to Host from fans and critics alike. When we set out to make a horror movie in under three months with director Rob Savage and his team, we knew they would deliver something entertaining and scary. But to see Host garner so much love and enthusiasm from viewers and grab the top spot on Rotten Tomatoes' year's best horror list has exceeded even our very high expectations."
Our friends at 88 Films have been keeping themselves busy in recent weeks, unveiling forthcoming releases, for Q4, taking in the horror market as well as an increasing focus on martial arts titles as the same time as bringing regular new releases to the market. Let's kick off the round up from the independent with its next title, due out on Monday August 24, and here's the company's Richard Elliott. He said: "Due out on Monday is the UK Blu-ray of James Cameron's, arguably best, but 100 per cent definitely his first film, Piranha 2: The Spawning aka Flying Killers. i think the title says it all. This is limited run of 3000 and we're close to running out before release date the demand has been so great for this era-defining classic. We recently announced our Q4 which after a bit of drought has seen us go slasher mad again. They include the excellent Charles Bronson starring sleazy cop slasher, 10 to Midnight, the little seen but deserving Moon in Scorpio, the demented Grandmothers House and the seasonal New Years Evil. Also personal favourites from my youth, a special edition trilogy of boxset of all three I Know What you Did last Summer Films (yes there are three) with brand new commissioned artwork, loads of new features and a multitude of collectible printed parts planned. The feedback we've had from these announcement has been extraordinary and pre-orders are looking very strong too already.
On to martial arts due from 88 Films in the coming months, and the independent's Richard Elliott continued: "We're continuing to release classic Jackie Chan Kung Fu films in Q4 with another four titles to add to our catalogue, these include Spiritual Kung Fu, Shaolin Wooden Men, New Fist of Fury and also one of his very, very best films, The Young Master which in true 88 style we will be presenting in a very special edition package with amazing new artwork, multiple cuts and many extras plus a specially commissioned collectors book featuring amongst others an article by some bloke who does the industry magazine (Editor's not: we think he means The Raygun's very own Tim Murray here]. We've also gone the Muscles from Brussels-crazy at 88 with five, yes five classic Jean-Claude Van Damme actioners being released in September and October in 3000 unit numbered, limited editions. The demand for these has been very strong so we don't expect them to be around too long. They include Street Fighter, Replicant, Knock Off, Legionnaire and Universal Soldier - The Return."
---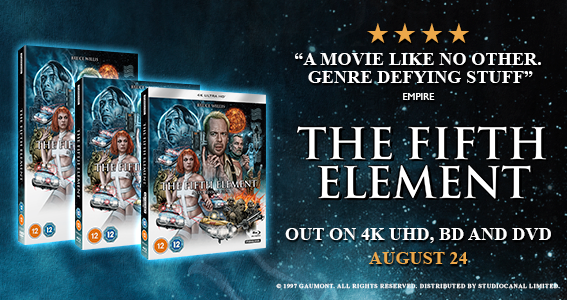 ---
Those Powerhouse people announced a big November title this week, unveiling a lavish box set for release on its ever-growing Indicator imprint. Columbia Noir #1 features, as the title suggests a collection of classic film noir titles from the studio in one set. The titles contained in the package, due on November 16, include Escape In The Fog, Five Against The House, The Garment Jungle, The Undercover Man, The Lineup and Drive A Crooked Road. Commenting on the announcement, the company's Sam Dunn said: "Each month's new release announcement date is very exciting for us. It's the chance to give customers their first look at what the team has been working on for many months already and to gauge the reaction not only to the films themselves, but also to the artwork and the extras which we've put together. In terms of November's six-Blu-ray COLUMBIA NOIR #1 box set, the feedback and pre-order numbers so far suggest that there's a great deal of enthusiasm for all those things. What customers don't yet know, though, is that we've just received confirmation of an exciting selection of additional extras which we couldn't announce at the time of our newsletter, but which we'll be revealing shortly. That's the sort of thing that makes us very happy in our work!"
Long-standing homegrown independent High Fliers continues to fly the flag for local productions as well as those further afield and is still picking up strong genre titles with big commercial prospects for the DTV market and beyond. And, as noted here previously, the indie continues to move further into production. The next fruits of its labours arrives on August 31 in the shape of sci-fi action film Solitary. In keeping with the company's ethos, it's strong genre fare, with an intriguing storyline, as a man wakes up in a stark room, only to discover he's been sent in to space as part of a wave of prisoners being sent out colonise. The British angle gives it plenty of local flavour, and, as High Fliers' Mark Anderson said: "We are delighted to release our latest HF production - Solitary, a prison movie set in space, with great production values and visual effects from the team behind Avengers / Fast & Furious. We have had some very good reviews and the social media PR plan is working well to build awareness and demand for the release. Our thanks go to our retail partners with support from four grocers, HMV and also all our digital platform partners." You can see the trailer here.
And while we're on High Fliers, keep an eye out for another of its releases, the forthcoming Lucid, due as a digital release on September 7. For next week sees the start of a media blitz that will see star Billy Zane appearing alongside writer and director Adam Morse on Good Morning Britain, ITV's flagship breakfast show. The pair will be promoting the release and telling the hugely news-worthy story of Morse, who is registered blind after suffering a rare disease – but didn't tell Zane and the rest of the cast, that includes Sadie Frost, about his condition. He will also appear on the likes of Sky News on release date. Commenting on the release, High Fliers' Mark Anderson said; "We are very pleased to be representing this film and launching it with a digital release on the September 7. Lucid has already achieved critical success from screenings and festivals along with multiple awards, there is also the amazing personal story behind the film and how the writer/director Adam Morse made the movie without anyone knowing that he is classed as legally blind. We have a very strong media campaign that is building every day and it will be perfectly timed to generate demand and for the film to connect with audiences across digital transactional platforms
---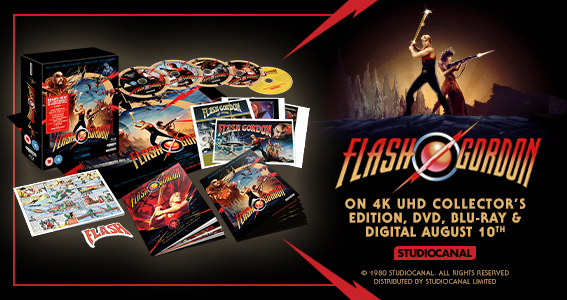 ---
"In some ways Tenet is a perfect storm for piracy, in that it has raised expectations, both about the film itself and the cinema experience. Also, it has limited availability and suffers from a staggered release We see piracy can occur everywhere. It happens even in the three hours between East and West coast U.S. releases."
An anti-piracy expert quoted in Variety talking about a perceived threat from piracy for the film.
"[Warner is] certain to have the full force of their security and policing teams around the world all over whatever piracy links emerge. Every studio has very strong and comprehensive piracy/technical teams all on hot alert as each movie goes to release."
A senior studio executive in the same feature.
Loads of news from the DC Fandome, an event held online to push the whole DC world and the work being done on the assorted strands of the comic giant's superhero and super villain output. There were trailers and reveals aplenty, including, chief among them, a teaser trailer for the next Batman film, The Batman, which sees Robert Pattinson taking on the role of the Dark Knight and director Matt Reeves steeping up to the plate to oversee it all. Needless to say, it's a dark affair, and plaudits must go to Reeves for managing to pull a coherent trailer together when they've only filmed around a quarter of the blockbuster, due towards the end of 2021, before the lockdown hit. Out in 2022 is the next Shazam film, with a panel revealing it will be called Shazam Fury Of The Gods. Also in 2022, the next Aquaman film is due, with director James Wan saying it will be darker in tone. Meanwhile, Zack Snyder got to show off the trailer for his cut of Justice League, due on the streaming service HBO Max next year. He did, however, say that they were looking at routes to market and ways to show the film – four hour long episodes shown initially, then moulded together as a lengthy feature – outside of the US…
You wait ages for a film about Pinocchio and then loads all come along at the same time. No sooner has Vertigo released an adaptation at cinemas than along comes news of yet another version of the puppet who wants to be a real boy, as well as telling porkies that see his nose grow. This one is for Netflix and is a stop motion animated musical take, with Guillermo del Toro at the helm. The director, who deserves the term visionary, has assembled an all-star cast, with, deep breath, fresh-faced newcomer Gregory Mann starring as Pinocchio with Ewan McGregor as Cricket and David Bradley alongside Other cast includes Tilda Swinton, Christoph Waltz, Stranger Things' Finn Wolfhard, Cate Blanchett, John Turturro and Ron Perlman. The director said: "After years of pursuing this dream project, I found my perfect partner in Netflix. We have spent a long time curating a remarkable cast and crew and have been blessed by continuous support from Netflix to quietly and carefully soldier on, barely missing a beat. We all love and practice animation with great passion and believe it to be the ideal medium to retell this classic story in a completely new way."
Remake fever continues apace, undimmed by anything like the Covid-19 outbreak, as studios continue to trawl their vaults for films to redo and remodel. The latest on the block, and one that brought untold online chatter – and is certain to for the coming months too – is a new take on comedy classic Planes, Trains And Automobiles. The original, of course, starred Steve Martin and John Candy as the mismatched pair trying to get home for Thanksgiving. The new hapless duo? It's Will Smith and Kevin Hart. Expect this one to rumble on…
Follow us on www.twitter.com/theraygun…
https://youtu.be/XW2E2Fnh52w
You're on The Raygun newsletter mailing list, which has been running for eight years, because you requested it, have been recommended to us or sent us emails. You can unsubscribe at any time, if you're daft, using the link elsewhere or by emailing as below. But of course, you don't want to do that, do you? We don't share your information with anyone else, we don't like cookies and we're the good guys. We care because you do…
To subscribe to The Raygun newsletter, please email
info@theraygun.co.uk
with subscribe in the subject matter
To unsubscribe, email

info@theraygun.co.uk

with unsubscribe in the subject
For editorial or advertising queries, contact

tim@theraygun.co.uk