ERA UNVEILS SIX MONTH FIGURES…
REACTION AS VIDEO GROWTH SLOWS
WHO HOO-HA HELPS HOME ENT
RECORD YEAR FOR SKY STORE
THRONES IS KING ONCE MORE…
…BOTH LEGITIMATE AND ILLEGAL
PREMIER LEAGUE WINS COURT ORDER…
AMAZON'S BIG DOWNLOAD DAY
QUOTE OF THE WEEK
---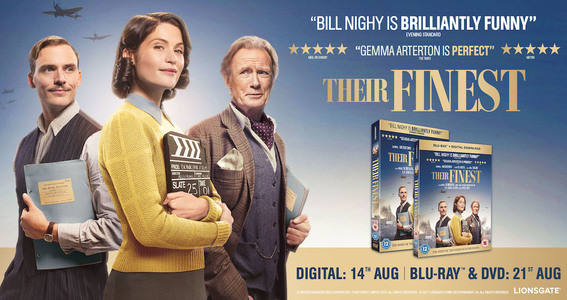 ---
If you can't read this newsletter or see the ads, please click here
It Was A Good Week For... Beauty continues to shine…
It Was A Bad Week For… More raids for the set-top box dealers…
In the past few issues of The Raygun we've been updating figures for the first six months of 2017, offering up an interesting snapshot of the industry and state-of-the-nation type stats, this week too, there's more, and arguably the most comprehensive yet, as ERA has published its latest round-up across the entertainment market. It's fascinating stuff, as ever, with the headline figures illustrating again that streaming is replacing the parts that physical entertainment can no longer reach, with the likes of Netflix in video and Spotify in the music sector helping entertainment sales grow by 6.4 per cent year on year in the first half of 2017. That's double the sales growth seen in the whole of 2016. Music was the star in terms of growth, up more than 11 per cent year on year, with video growing 1.2 per cent, and games by 8.4 per cent. Overall entertainment sales were £2,997.9 million, with video making up around a third of that, at £990 million. In terms of titles, Ed Sheeran was the biggest seller, with more than 2 million units shifted, although elsewhere in the top 10 video dominated – with two million sellers (Rogue One and Fantastic Beasts And Where To Find Them) and one just short of that figure in the shape of Bridget Jones's Baby. Seven of the top 10 sellers were video releases, and 26 of the overall top 40 sellers were too.
Comment on the ERA figures came from ERA itself, in the shape of chief executive Kim Bayley, who said: "Entertainment has now seen over four years of continuous growth thanks to a combination of digital services pioneering new ways of consuming music, video and games, and physical retailers working hard to maximise sales of discs. To now deliver another £180m worth of sales in the first half of 2017 is really extraordinary." And there was further comment from BASE, whose chief executive Liz Bales added: "We are once again seeing the shoots of year-on-year growth for the video category and with consumer spend over £989 million in the first half of 2017 it is clear that video continues to deliver robust sales for UK businesses and account for over 33 per cent of the entertainment market value. Innovative delivery channels continue to change the shape of the market, and while digital video growth once again tracks in double digits, the physical side of the video category has still delivered over £321 million in consumer spend across 37.3 million discs in this first six months and remains a significant contributor to the entertainment sector, with 10.7 per cent of overall entertainment value, the third largest individual entity in the sector. Video dominates the overall entertainment chart, taking 26 of the top 40 titles, four of which are in the top five titles of the year so far, and three of which have amounted sales in excess of one million. Performance that demonstrates the enormous diversity in video content and regardless of the legal route to content, video continues to captivate consumer attention."
---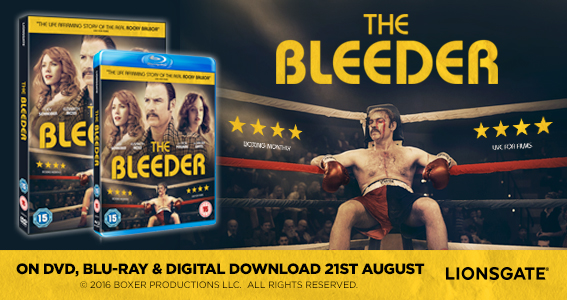 ---
One title that would certainly be sitting within the overall listing – first week sales alone would put it at number nine in the year's top sellers, bested, in video terms, only by Rogue One, Fantastic Beasts, Bridget Jones's Baby, Moana and Trolls – is Disney's remake of Beauty And The Beast. It shifted a hugely impressive 522,000 in its first week on sale according to the Official Charts Company, making it the year's second biggest week one seller. And, the organisation's midweek bulletin noted, it had sold another 88,000 pieces in the first few days of its second week on sale, putting it on target to hold on to the number one slot, despite a fierce attack from another beast, Kong: Skull Island from Warner, which had sold some 72,000 units in its first three days. Other new entries included Get Out, featured here last week, at number five; The Lost City Of Z at number six, the latest Doctor Who at number 10 (see below for more on that), while Air Force One Is Down is at number 18, Origin Wars at number 23 and Lego Scooby Too: Blowout Beach Bash at number 37.
As we noted briefly here last week, Doctor Who has had plenty of coverage in recent weeks, with the end of the most recent outing for the Timelord ending in a welter of publicity, followed swiftly by the unveiling of Jodie Whittaker as the newest regeneration of the good Doctor, and then former Timelord Peter Capaldi appearing alongside other members of the show's team at the San Diego Comic Convention. And there was a further announcement too as the trailer for the Christmas special of Doctor Who premiered. All of which made Monday's release of the second part of the 10th series of Doctor Who on Blu-ray and DVD more timely than ever. And the publicity appears to have worked, for sales of the S10 Part 2 release are up on previous outings, and insiders at BBC Worldwide have attributed its success to "the wealth of amazing coverage we've seen since the announcement". Furthermore, the release is on target to move past its original forecast too… Seems as if Jodie Whittaker's impending arrival is already having a positive effect on the franchise.
With Christopher Nolan's Dunkirk scoring big in cinemas – it took £10 million in its opening frame, making it the fourth biggest bow of the year, and arguably the most intelligent mainstream film of 2017 – the public still has a thirst for all things Dunkirk-related. Arrow Films' release of the excellent BBC series looking at one of the pivotal moments of the Second World War had already performed above expectations when it came out as a drafting opportunity and it still doesn't need rescuing from stores, in fact, it's going from strength to strength, its sales are actually up week on week. Commenting on its ongoing success, the company's Jon Sadler said: "Dunkirk's box office success has really driven massive interest in our recently launched BBC docudrama version, and one of the reasons it's doing so well is that our product is a truly great companion piece for the new film as it offers a comprehensive background to the events that Nolan's film so superbly dramatises. To be significantly up week on week in our third week on sale is incredible and we are very happy that it's connecting so well with consumers."
---
---
Some interesting figures demonstrating Sky Store's impact on the business and its arrival as a major force in home entertainment retailing arrived this week with the publication of the media giant's annual results for the year ended June 30. As well as impressive overall Sky headlines – 10 per cent increase in revenue to £12.9 billion, operating profit of £1,468 million and so on – there were specific references to the Sky Store side of the business. It was, the report noted: "It was a record year for Sky Store… We have further grown our Sky Store business, supported by the launch of Box Sets within Sky Store Buy & Keep and Sky Store took 34 per cent of the digital ownership market. Sky Store attracted more than 18 million transactions, helping to drive a 15 per cent increase in revenue from transactional business." It has also moved the Sky Store concept into Austria and Germany. The report also further illustrated Sky's plans for dominance: "Building on this year's on-screen success means we will continue to broaden our offering, showcasing the best of the US, like the highly-anticipated seventh series of Game Of Thrones, Ray Donovan and the fourth series of The Affair. We will also step up our investment in Sky Original productions by 25 per cent and continue to monetise these across our markets as well as sell into territories where we do not operate a direct-to-consumer business. Local dramas such as Babylon Berlin in Germany, Britannia in the UK and the return of the third season of Italian crime drama Gomorrah illustrate our strength in local programming that other SVOD providers cannot match. We are already working on our first major co-production under our new agreement with HBO, a big budget drama documenting the true story behind the Chernobyl disaster, which we will air in 2019."
Talk of Game Of Thrones moves us on neatly to, er, Game Of Thrones. And with HBO's home entertainment team still seeing the benefits of the drafting campaign for the the first six seasons, with the most recent outing moving back up the charts this week, and the 1 to 6 boxset still in the top 40, Sky has announced "unprecedented" figures for the debut of the seventh series, racking up the biggest ever consolidated audience for a programme on Sky, with 4.7 million viewers. It represents an increase of almost a third on last year's debut for S6, with further impetus coming from downloads and streams via the Sky Go app. It has also given a boost to the back catalogue through Sky Go and Now TV – 16 million downloads via boxsets, 11.3 million from Now TV and 5.5 million streams and downloads through the aforementioned app. Sky md for content Gary Davey said: "The Game of Thrones phenomenon is incredible. It just gets bigger and better every year which is reflected in the huge number of people tuning in. Once again viewers have taken advantage of being able to enjoy the show in the way that suits them, whether that's staying up till 2am to watch it live or catching up in their own time. For me, it has to be first thing in the morning before work - I'm too impatient to wait to the end of the day to find out what's happened."
And more on Game Of Thrones, as the season 7 debut was also a winner on the piracy side – it was pirated a whopping 91.74 million times. Streaming showed itself as the most popular form, with 78 million episodes accessed via streams; more than 8 million were viewed via torrents and almost 5 million were illegally downloaded. The UK was the second biggest territory for viewing illegally, behind just the US. MUSO ceo Andy Chatterley said: "There is no denying that these figures are huge, perhaps 5-10 times more than what we would have expected. So these figures likely to raise more than a few eyebrows, but they need to be looked at objectively. What we're seeing here isn't just P2P torrent downloads but unauthorised streams and every type of piracy around the premiere. This is the total audience picture, which often goes unreported. Audience figures have always been a critical measure for studios and TV execs to assess the health of shows. The fact that almost 100 million people are watching Game of Thrones outside of the official channels, not only shows just how popular this show is but the massive opportunity to engage people and bring them back around to legitimate mediums."
Meanwhile HBO has been sending out notices to ISPs to warn them about customers illegally viewing Game Of Thrones via Torrents. Its notices state: "We have information leading us to believe that the IP address was used to download or share Game of Thrones without authorisation. HBO owns the copyright or exclusive rights to Game of Thrones, and the unauthorized download or distribution constitutes copyright infringement. As the owner of the IP address, HBO requests that [redacted] Communications immediately contact the subscriber who was assigned the IP address at the date and time below with the details of this notice, and take the proper steps to prevent further downloading or sharing of unauthorized content and additional infringement notices."
---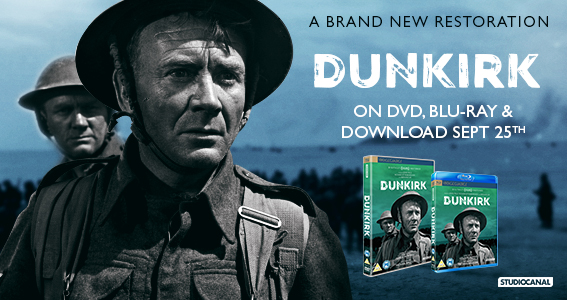 ---
Another TV biggie and Netflix has unveiled the date for the third season of Narcos, the drug-dealing thriller that follows the Colombian druglord's rise to power and ongoing battle with US authorities, with the series due to air from September 1. So what better time for Arrow to announce that it has once again secured the physical home entertainment rights to what is one of the svod service's finest ongoing programmes. Arrow had already release the first season of the acclaimed programme, and it has now confirmed that the second outing is due in stores on both Blu-ray and DVD on September 4. The first series was a huge success for Arrow, and has paved the way for its return on physical formats, with SKUs also including S1 & 2 boxsets. Commenting on the release, Arrow's Jon Sadler said: "We are thrilled to return to the escapades of Pablo Escobar with the second season of Narcos, which is all set to coincide with Netflix's launch of the hotly anticipated season 3 premiere. Season one was a hugely successful title for us and our campaign even garnered a Shortlist nomination at the BASE Awards in June. Season 2 is a deeply compelling follow up to season one, where the action is taken up a notch - plus our new double season edition will surely bring new consumers into the physical purchase of this series for the first time, which is a great opportunity for us."

A few more piracy related stories and big news from the Premier League as it has been successful in its High Court attempt to force ISPs to block servers that are hosting illegal streams of big games. It will force them to move swiftly to act against illegal streams and is a further attempt to hit the scourge of football – and films – through illegal set top boxes and the ongoing problems with modified Kodi boxes. The order will cover the whole season – last year it lasted a mere two months but saw 5,000 streams shit down. Premier League director of legal services Kevin Plumb said: "This blocking Order is a game-changer in our efforts to tackle the supply and use of illicit streams of our content. It will allow us to quickly and effectively block and disrupt the illegal broadcast of Premier League football via any means, including so called 'pre-loaded Kodi boxes'. The protection of our copyright, and the investment made by our broadcast partners, is hugely important to the Premier League and the future health of English football. The ability that clubs have to develop and acquire talented players, to build and improve stadiums, and to support communities and schools is all predicated on being able to market, sell and protect commercial rights. We are pleased the Courts have recognised this with the granting of this significant blocking Order."
Sticking with the anti-piracy world and FACT alongside other agencies including Westminster trading standards raided a premises and seized some 40 illegal streaming devices. The devices had been advertised via multiple accounts online, each saying it could be used to watch copyrighted content for free. A 51-year-old man from Bayswater was taken to Charing Cross police station and investigations continue. The devices were further said to not be up to UK electrical safety standards. Councillor Antonia Cox, Westminster Cabinet Member for Public Protection and Licensing, said "Stopping this individual may prevent the distribution of hundreds of these potentially dangerous devices across Westminster and the rest of the country. This Westminster Trading Standards led operation would not have been possible without the cooperation of FACT and GAIN, and we will continue to work together to stamp out online piracy in the City. These illegal media players may look harmless but they operate outside all the regular safety checks, and could pose a risk of electrocution or fire. By buying these gadgets you may be cheating actors and creatives out of their earnings, and even worse you could cause an electrical fire in your own home." Kieron Sharp ceo of FACT, added: "This arrest is another step forward in disrupting the sale of illegal streaming devices. You may think there is nothing wrong with having one of these devices and streaming premium pay-for channels for free, such as live sports, however this is illegal and you are breaking the law. Don't be fooled by devices that offer you the latest Hollywood films and premium pay-for-view sports for no charge - if you want to watch this kind of content we strongly advise you go directly to the official provider to ensure you don't fall foul of the law."
---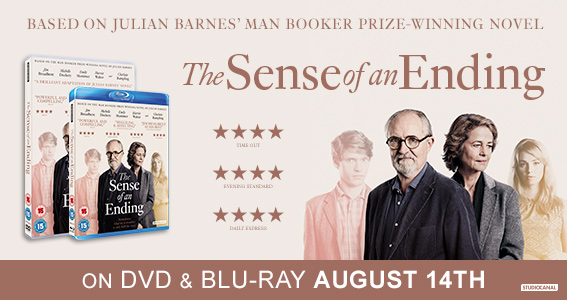 ---
Some product news now and Monday sees a raft of interesting releases all of which come to market with a head of steam behind them. Chief among them is Signature's Wakefield and the independent has been playing host to star Bryan Cranston, better known as Walter White in TV hit Breaking Bad. He caused something of a stir, inadvertently swearing on breakfast TV on ITV during one of the promotional interviews supporting the film. Signature's Emilie Barra said: "The Great Bryan Cranston (aka Walter White himself) is over in London promoting our release of Wakefield which is out on Digital HD on Friday and on DVD from Monday. Cranston shines in this superb thriller also starring Jennifer Garner. He is already causing outrage after swearing on GMB this morning. Bryan completed interviews with Chris Evans BBC Radio 2 breakfast show, Good Morning Britain, Sky News, Shortlist, Metro and Empire, to name but a few. Prepare to welcome Walter White back in your life."
Meanwhile, over at Lionsgate, the company is having a whole lot of fun with the film that IGN called "a whole lot of fun", Power Rangers, the feature length outing for the Saban characters which is morphing onto Steelbook, 4K Ultra HD, Blu-ray and DVD on Monday July 31. Commenting on the release, Lionsgate's Susie Would said: "Bringing a modern take to the incredibly popular franchise, director Dean Israelite combines a fresh new cast with an epic new story of good vs evil. The campaign has focused on bringing this new adventure to parents, nostalgic fans and the teen audience, with action-packed AV, exclusive events, targeted partner activations, and retailer-focused photo booth activity. Furthermore, a promotion with Laser Quest and a special party pack drop will keep families entertained for the summer holidays and with distinctive artwork and silverboard packaging, this will be one to look out for in stores. Go Go Power Rangers!"
Also from Lionsgate, albeit a lot further down the line, is the sci-fi action epic Valerian And The City Of A Thousand Planets. We saw this hugely enjoyable romp but were sworn to secrecy until the film had premiered. That event took place in the West End this week in a welter of publicity as the film's stars, Cara Delevingne, Dane De Haan, Clive Owen and Rihanna, as well as director Luc Besson, all turned up. Lionsgate's marketing for the film has hit hard across all media too, setting things up nicely for its August 2 theatrical bow and subsequent home entertainment release. Commenting on the event, the company's svp for Marie-Claire Benson said "It's hard to say who the fans were more eager to see on the blue carpet on Monday night, with Luc, Cara, Rihanna and Dane all in attendance. The reception in Leicester Square was electric and the Lionsgate team worked hard to create a strong set-up for the launch of Luc Besson's seven-year labour of love. It's evidently a spectacle to be enjoyed on the big screen but there'll be plenty of reasons to own it, and to enable consumers to take time to explore the rich and vibrant universe he has created.
---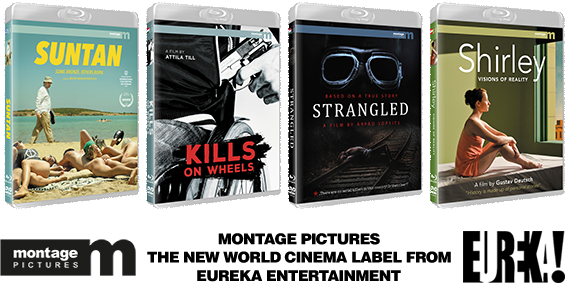 ---
Meanwhile, Fox is taking to the road – and the beaches - to support Monday's release of animated adventure The Boss Baby. It has customised an ice cream van to feature the character and, after launching in London on Friday, Fox, alongside partner Heart FM, will be taking the van to Folkestone, Worthing and Felixstowe to serve up treats to holidaying families and highlight the release. Kate Thornton, the TV personality backing the release (she's also fronting a survey asking parents who the boss is at home) said: "In most families, everything is centred on the children's happiness, especially during the Summer holidays and as a consequence that can sometimes feel like the kids are the boss of the house! As a mother, I know finding fun things to do with the kids can be stressful so a day out at the seaside eating ice cream with The Boss Baby will be fun for all the family!"
We reported on Manga's plans to bring Japanese monster movie Shin Godzilla to the big screen ahead of a home entertainment bow later this year. The Toho-produced creature feature sees the character returning to his roots and has been eagerly awaited by genre fans. And it's shaping up nicely – such is the demand for the one-day only August 10 theatrical release that Manga is more than doubling the screens it's playing on. The company's Andrew Hewson said: "Due to fantastic fan support we have increased the number of cinemas playing the film from 40 to 100. We now have Cineworld, Vue, Empire and Odeon on board all over the UK and Ireland, which is great news." The home entertainment release is slate for Q4¬
You may not have received any cards this year, but Friday July 28 was dubbed Download Day by Amazon, as it was expecting a record number of downloads from its Prime Video service as customers prepared to go on their holidays. The online giant helped pioneer downloads through its svod service and is now reaping the dividends, as customers got ready for long flights, delays in airports and lying on the beach by getting content ready to view on the go. Amazon expects Wednesday, August 2, to be the optimum date for watching those downloads. Among the most popular titles are, on the TV side, American Gods, Black Sails, Lucifer, Parks and Recreation, Peppa Pig, Sneaky Pete, The Grand Tour, The Man in The High Castle, The Walking Dead, Vikings, and, for films, David Brent: Life on the Road, Dr. Seuss' The Lorax, Eye in the Sky, Interstellar, John Wick, Legend, Now You See Me 2, The BFG, The Bourne Legacy and The LEGO Movie. To mark Download Day, Amazon also gave customers £5 off the new Fire 7 tablet to let them watch their downloaded content on. "As the first streaming service to have offered download capability, we know how much our customers value being able to download our TV shows and movies to watch on the move, especially at this time of year when travel for families across the UK is at its highest" said Jay Marine, VP of Amazon Video Europe. "Prime Video has something for everyone – from Peppa Pig for the kids, to American Gods for fantasy drama fans, to our most popular global show The Grand Tour for the whole family – we have thousands of movies and TV shows to download and watch on the go this summer."
---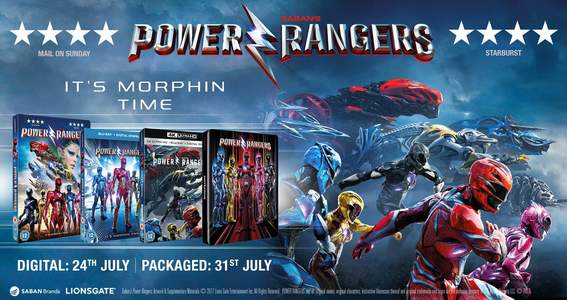 ---
"I personally am [very] sorry to see DVDs discontinued. We did them purely for the love of hearing ourselves talk."
Al Jean, producer at The Simpsons, tweeting three years ago when it emerged there would be no more DVDs of the animated family…
"Matt Groening tried really hard to bring them back, and we're very happy to say the fans were listened to. This is the one Tweet I've been looking forward to announce."
Jean this week, after it emerged at SDCC that Fox is to release a Simpsons DVD after the three year hiatus…
As mentioned above, Dunkirk got off to a flying start, with more than £10 million in its first weekend. As Warner's UK supremo Josh Berger noted: "Christopher Nolan has created a film that brings this extraordinary event to the screen in a thrilling and uniquely real cinematic experience. Critics and audiences alike agree that Dunkirk must be seen on the biggest possible screen, and we anticipate that the incredible response among audiences across the UK will drive continued success well into the summer." Other new top 10 entries included another record-breaking event cinema turn from Andre Rieu (£1.44 million from the Maastricht concert) and Black Prince, with £81,451.
Another week and more Bond, as it's been confirmed this week that 007 will return in autumn 2019 for his next (and 25th) outing. It seems as if Daniel Craig is not as certain to play the secret agent as everyone thought he was a few weeks ago, although the shortlist for directors includes Yann Demange, the man behind the excellent 71, Denis Villeneuve, who seems to have a hand in everything these days, and David Mackenzie, at the helm for the outstanding Hell Or High Water…
Not content with his forthcoming, long delayed Avatar sequels, James Cameron has this week been floating the possibility of working on a new series of Terminator films, three in all. He noted the rights for his creation in the US revert to him soon and may look at it then, having been dissatisfied with the recent incarnations.
More Matt Groening news (see Quote Of The Week above) as the Simpsons creator has unveiled a new programme destined for Netflix. Disenchantment is for grown-ups and is, he said "will be about life and death, love and sex, and how to keep laughing in a world full of suffering and idiots, despite what the elders and wizards and other jerks tell you". It's set in a medieval kingdom called Dreamland and will air in 2018…
And here's another San Diego winner…
All set to give a new generation nightmares, Pennywise returns…
To subscribe to The Raygun newsletter, please email

info@theraygun.co.uk
with subscribe in the subject matter
To unsubscribe, email

info@theraygun.co.uk

with unsubscribe in the subject
For editorial or advertising queries, contact

tim@theraygun.co.uk