and other interested parties,
The 'Allotment Subsidy' is reducing!
The difference between the cost of providing the allotment service and the revenue generated by it is reducing year on year and now stands at only £39,160.

2010-2011 £61,500
2012-2013 £48,000
2014-2015 £39,100
2016-2016 £28,000?

This is great news and we will continue working with the allotments service to find extra savings and fair ways to increase revenue to meet the target of a cost neutral service.

There is already a large degree of voluntary self management in the city's allotment service. The BHAF is run entirely by volunteers and our 40 Site Reps, mostly now elected by plot holders, run much of the day to day work on the allotments. As well as contacting people on the waiting list, they show them around the site, let them plots and supply them with keys. They do the inspections and advise on who should receive notices. They are the first point of contact for plot holders on their site, dealing with most of the minor maintenance issues as well as day to day issues that may arise. The aspects of management that make more sense to be supplied using a city wide approach are still provided by the Council; Maintenance, Payments, Admin and Legal Issues etc.
One big expense is water cost, we are hoping to have a city wide inspection of the water infratructure on allotments, as there is a suspicion that some of the older sites may have leaks.

Allotments dont just benefit the plot holders who pay for them, their friends and families also gain the physical and mental health benefits associated with gardening. This undoubtedly has an unmeasured value to the health service. The green corridors allotments provide within the city are a benefit to everyone as they help clean the air and break up the urban landscape as well as providing habitats for a wide range of wildlife.
See stop press below!!

Progress.
The 2014 Allotment Strategy produced in partnership with Brighton Council, The Food Partnership and The Allotment Federation has proved to be one of the most progressive allotment strategies in the Country. Even the National Allotments Society has taken on board some of the ideas we presented! We are continuing to deliver on its action plan.

Site Rep Elections
Over 75% of Site Reps have now been elected. Which endorses their role as representatives of their sites and gives them a mandate on which to carry out their work. Knowing they are supported in their roles helps them when dealing with tricky issues.


Site Rep Focus Groups
The BHAF have paid for 3 Workshop Sessions specifically for Site Reps which have been facilatated by Ben Messier of 'Food Matters' and there are more in the pipeline.

Formed New Allotment Associations
We have helped in the formation of a brand new allotment association; 'Whitehawk and Craven Vale Allotment Association', and we continue to support Associations in the help they provide in managing their sites. Affiliated Associations must show that they are open and transparent and democratic.


Started Allotment Forum
We have started the quarterly 'Allotment Forum' meetings, proposed in the strategy, to which every plot holder is invited. These meetings are a great way for the allotment community to openly discuss issues affecting us.

Micro Beds
A pilot scheme for Microbeds (for those who want less than a half plot) has started. A key part of the strategy was the aim to provide a choice of plot size, from a full plot, a half plot or a 'micro bed'. These have proved popular at Roedale Valley and we hope other site associations will start to offer them.

Sped up turnover of Plots
Site reps have managed to speed up turnover, resulting in less dormant plots and higher revenue which has helped reduce the subsidy.

Additionally , BHAF has provided

Apple Tree Pruning Workshops
Free to plot holders, on site apple pruning workshops from Brighton Permacultures apple expert Peter May.
Butterfly Conservation Leaflet
Brighton and Hove Allotment Federation in partnership with Butterfly Conservation have produced a leaflet especially for allotmenteers detailing steps thay can make to help support butterflies and moths on their plots;
New Plot Holders Leaflet
We have produced and printed a comprehensive starters pack for new plotholders
Mindfullness and Wellbeing Workshops
92% of the cities allotment holders also say an allotment is very important for their mental health as well, these workshops aimed to help people use their allotments to increase their well being.
Wildlife Group and
Bio-sphere partner


Over 70% of the cities plot holders now grow organically meaning that allotments are also space vital to the bio-diversity of the city.

We have formed a BHAF Wildlife Group to look at increasing bio-diversity on allotment sites even further.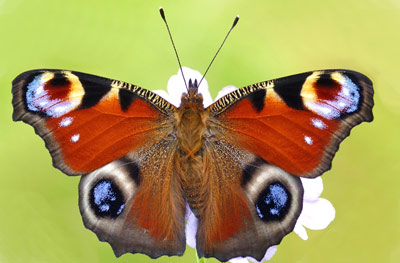 STOP PRESS !

Very recently the rare and endagered 'White Letter Hairstreak' caterpillar was found on Roedale Valley Allotments!
Read about it here

And the rare 'Toadflax Leaf Beetle' has been found on Craven Vale Allotments, proving the value of the rich bio-diverse land that allotments provide.
Read about it here


---
Follow us on Facebook for Regular updates

Best Regards,
Mark Carroll for
BHAF Committee.