Next weekend will be the 57th Inauguration as President Obama is sworn in for his second term as President of the United States. Obama won reelection in November with a lead of almost five million votes making him the first person since General Dwight D. Eisenhower to get over 51% of the popular vote in two consecutive Presidential elections.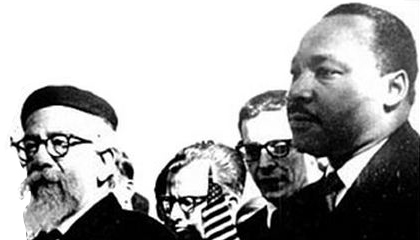 Meanwhile, those who remain in the Philadelphia area will be able to mark the 83rd birthday of Martin Luther King, Jr. (as well as the
40th yahrzeit
of his colleague Rabbi Abraham Heschel) through
prayer
, by
feeding the hungry
, or
through learning
as the National Museum of American Jewish History will be free and open to the public on Martin L. King Day.